So I'm just back from one of my favorite conferences: Natural Products Expo East. The tradeshow happens twice a year and offers education, networking and all of the updated offerings for products in the natural space. Of course that term is loose, and everyone's definition of "natural" may not be the same, but there are hundreds and hundreds of booths from companies in the space of health & beauty, supplementation and of course, food! 
I always love seeing what new products will be hitting the shelves soon, and this year was not one to disappoint. I saw lots of trends that were diet-specific: think vegan, Paleo, dairy-free, gluten-free and more. While individuals' diets are requiring these needs, companies are hearing and creating products to suit. Honestly, it's exciting and overwhelming at the same time. After attending the show for a few days, I picked out my top 9 new healthy food snacks that you need try – or at least which I hope you'll try!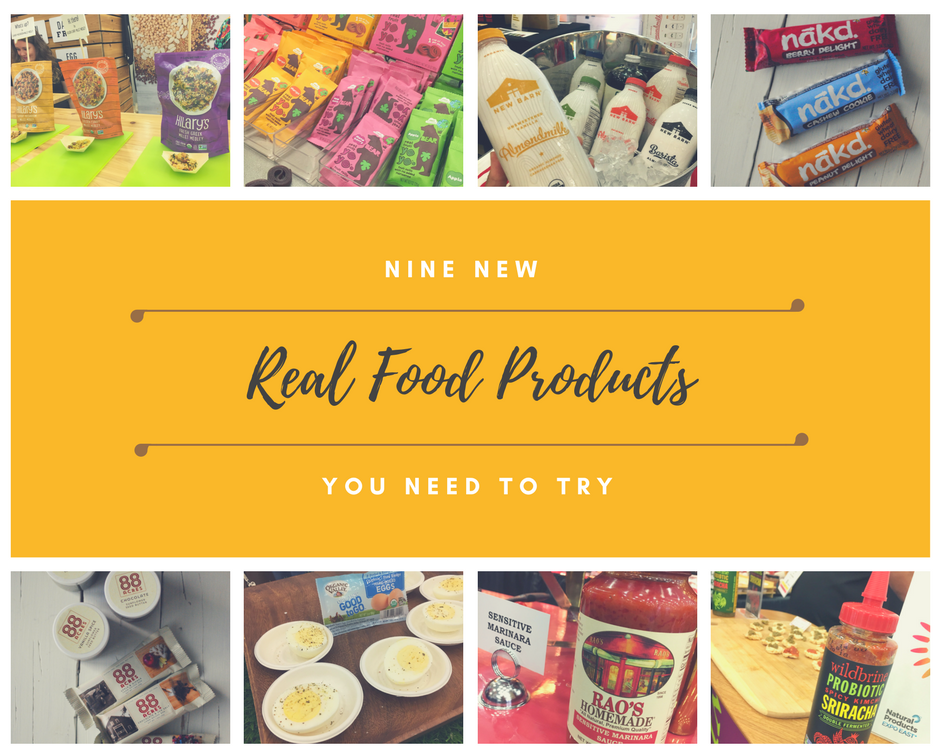 Bear Real Fruit Yo-Yo's – Seriously, you guys. Why has it taken so long to get some good ol' natural fruit leathers? Sure you can make your own, but sometimes ya just want to pick some up at the store. Bear Fruit Yo-Yo's are made with fruit and vegetables and nothing else. No added sugars, no added junk. They come in 4 flavors: Raspberry, Mango, Apple or Strawberry, and their packaging is so adorable that in my pile of loot that I brought back, it was these products that my 6- and 9-year olds picked out of the pile simply for the package! Bonus: they loved the contents inside just as much.
Inside they have adventure cards for kids to collect … such a fun concept. These are a new mainstay in our pantry. If you have kids, they should be in yours, too!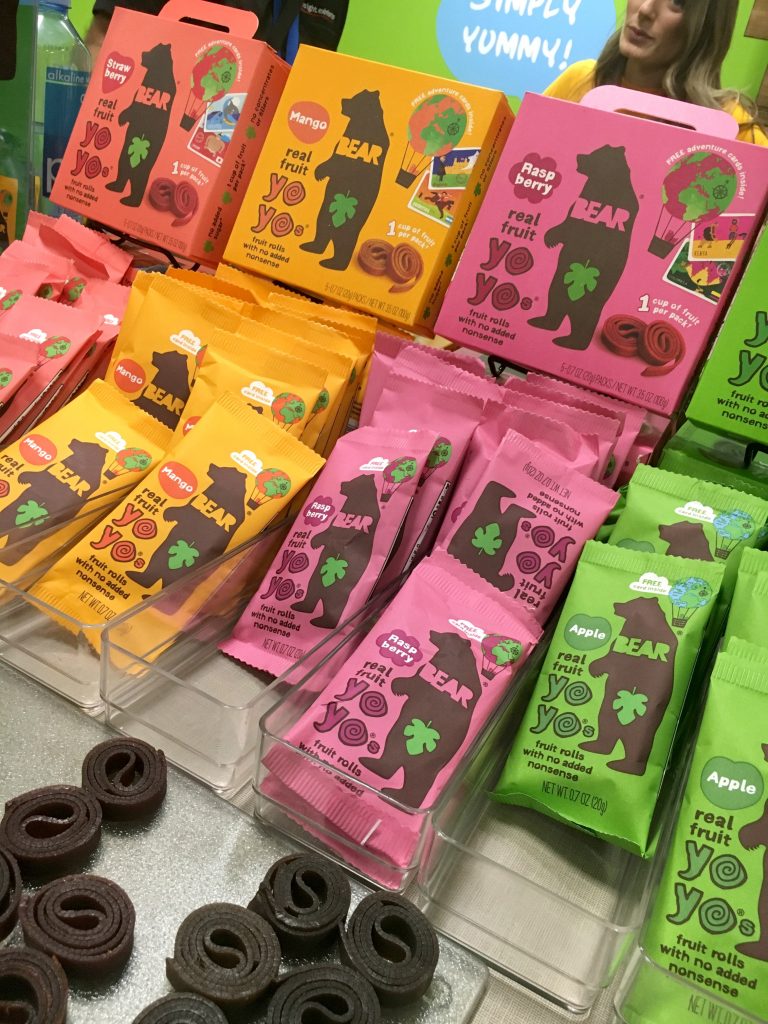 Nakd Bars – I'm always amazed at how many bars there are out there. And while many of them resemble glorified candy bars, it's so refreshing to find bars that are actually clean and made of minimal ingredients! Enter Nakd (love that name, btw). Made from just raw fruits and nuts that are "smooshed together," as they explain, they contain 100% natural ingredients with no added sugars or syrups and are wheat, dairy and gluten free. Our favorite flavors are the Cashew Cookie (made with just cashews + dates), Pecan Pie (dates, pecans and almonds) and Ginger Bread. Or of course you can try out a sampler to find out which flavor you like the best:).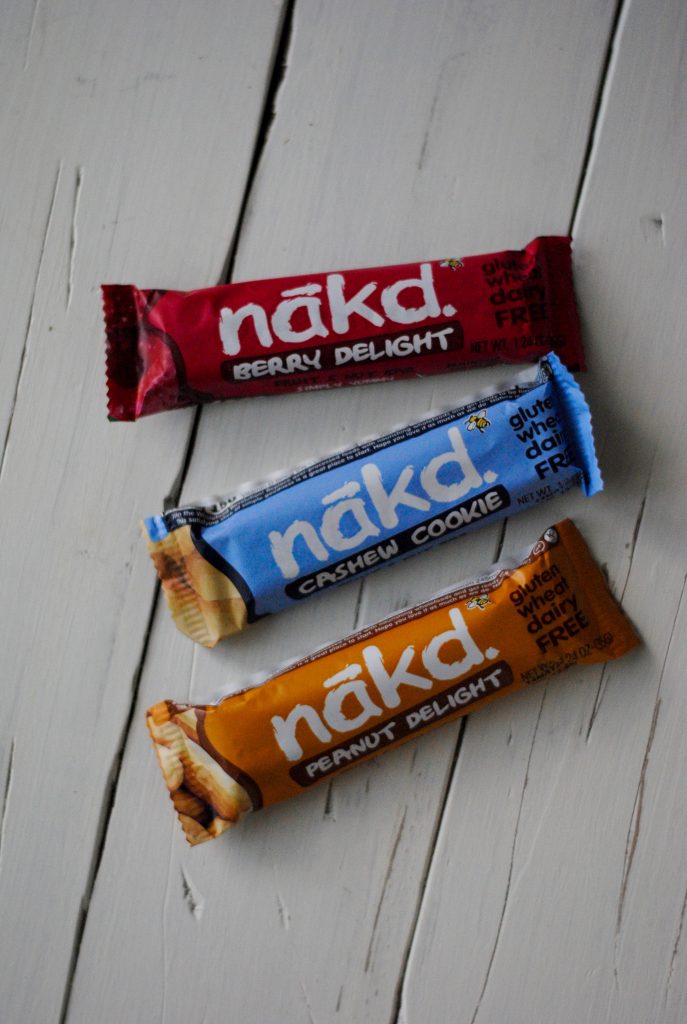 Wildbrine Probiotic Spicy Kimchi Sriracha  – I don't know about you, but I'm a HUGE sriracha fan. Like, I could put it on most anything. Eggs, on my salad, on lentils – you get the picture. Here's the not so great news: have you ever looked at the ingredients within? Most have sugar and also sodium bisulfate. As my kids say, what the what?? I was DELIGHTED to see Wildbrine's new sriracha, which has the following ingredients: Napa Cabbage, Fresno Pepper, Water, Garlic, Green Onion, Sea Salt, Sea Vegetable (wahkame), Korean Red Pepper, Ginger. Sign me up! Looks like I have a hot new favorite – or is that new hot favorite:).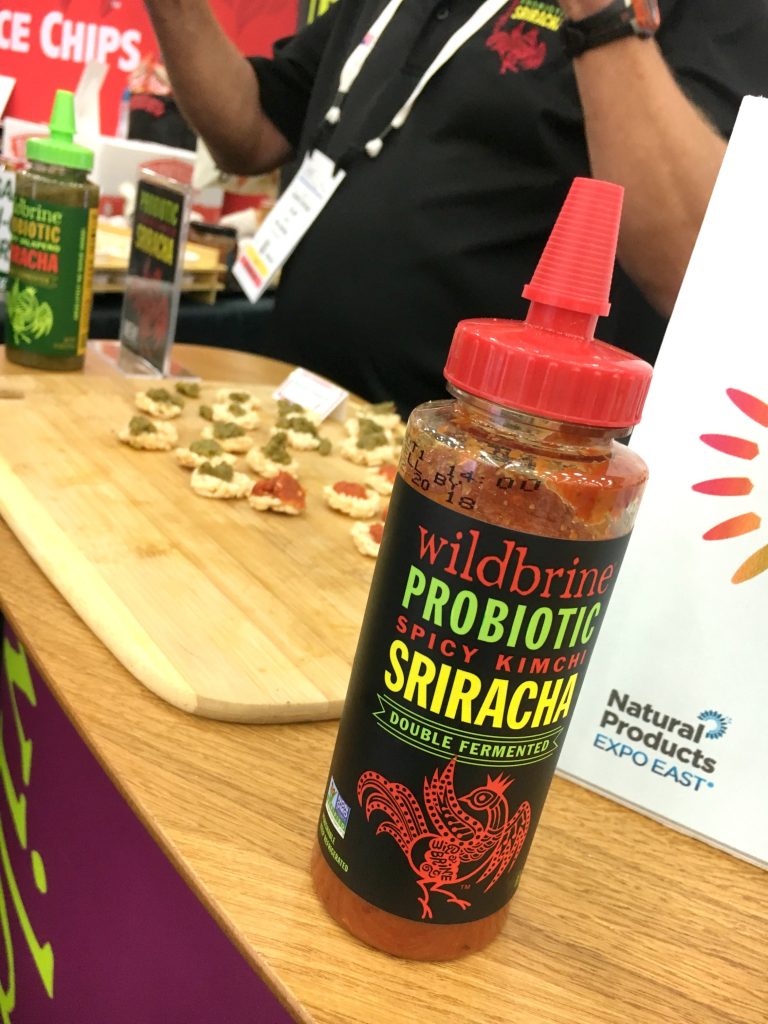 88 Acres bars – I seriously don't know how I haven't come across these products before. I was initially attracted to their booth because I spotted their seed butters, but then I was equally excited by their seed-based bars. Not only are these perfect for those with nut allergies, but their also ideal for sending to school with kids who attend nut-free schools (hello!) I'm also SUPER stoked because they are FODMAP friendly, and I'm still following a (loose) low-FODMAP diet because I'm feeling oh-so-good on it. 
But the seed butters – at one point, I was eating SO many almonds. Almonds for snack, almond butter with meals, almond milk to drink – ummm – ever heard of too much of one food? It's not a good thing. I realized that I had to vary it! And seeds are a great vegetarian source of protein that I realized that I needed to tap into. I've been on the hunt for a pumpkin seed butter, and now I've found one. Happy day!! This is a new favorite that is also staying put in my pantry.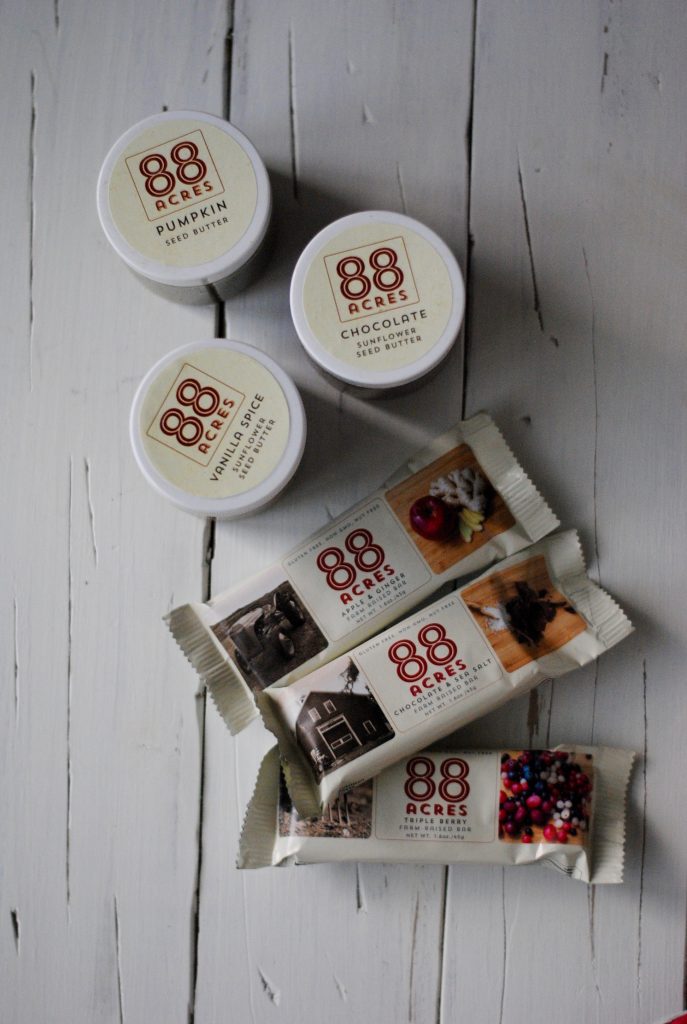 New Barn Unsweetened Almond Milk – I can't say enough good about this brand. I first found out about them at last year's conference, and I've been turned on to them ever since. Almond milk without all of the additives; simple, yet pure. And you can taste it. Don't give into those bigger bottles that are full of added unnecessary ingredients – say yes to New Barn, and make sure to try out their newest: UNSWEETENED Vanilla, coming soon to a store near you. Oh, and ps – for those who like a little sweetness (yep, me too!) rest assured that their sweetened version includes natural maple syrup.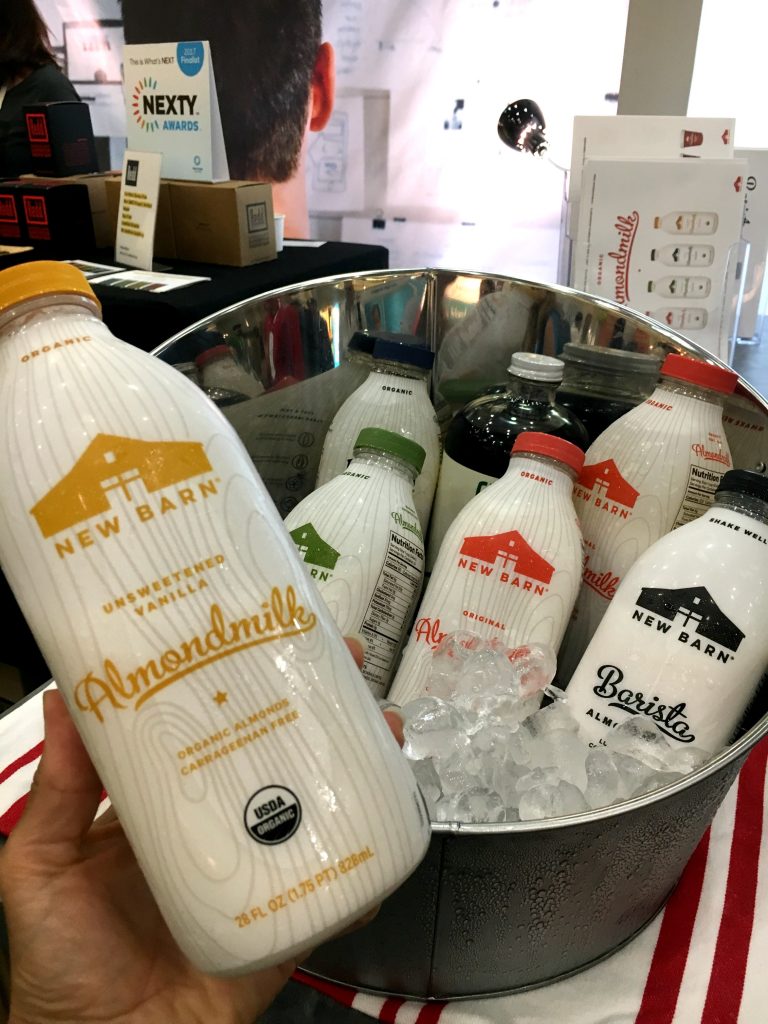 Hilary's Millet Medley's – I'm gonna be honest: I stink at making sides. Yeah, I'm usually good with the "main meal" and am pretty good with providing a veggie to accompany it. But as for any sides, I find myself quickly searching the kitchen for anything I can throw on the table. Enter Hillary's, a brand that believes in steering clear of the common allergens but provides products that are convenient, tasty and REAL, to boot! Their new Millet Medley's are a new family fave. Full of all-natural goodness such as millet, peas, carrots, lentils and more, this one is spiced up with oh-so-popular turmeric, cumin and more, while 3 other flavors are available, too. Try serving one up at a future dinner (or lunch!) at your house.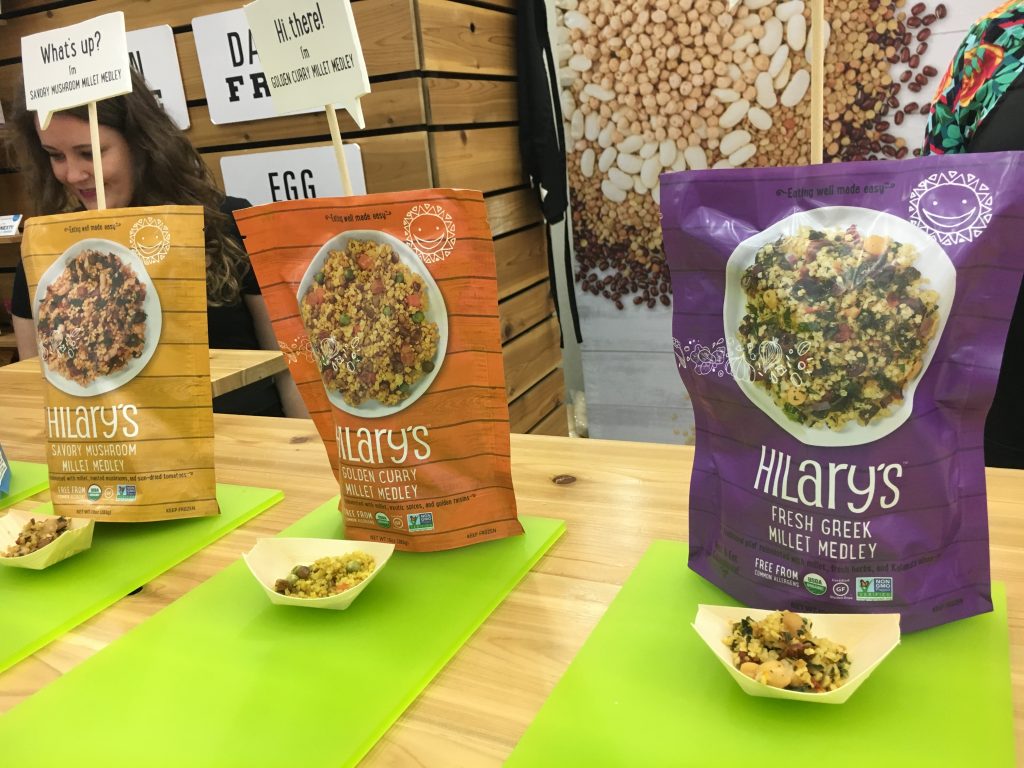 Rao's Homemade Sensitive Marinara Sauce  – I had heard about this sauce that's free of garlic and onion (common foods that are high in FODMAPs), but I wasn't able to find it near me. FINALLY I had a chance to try it at Expo East, and now it's found a permanent place in my kitchen, too! (I may need to reorganize, lol). I found out that I'm sensitive to onions and garlic, much to my dismay … and almost all marinara sauces contain them. Not this one! And I can tell you firsthand that the taste is not compromised whatsoever in this food. Find it and order it here.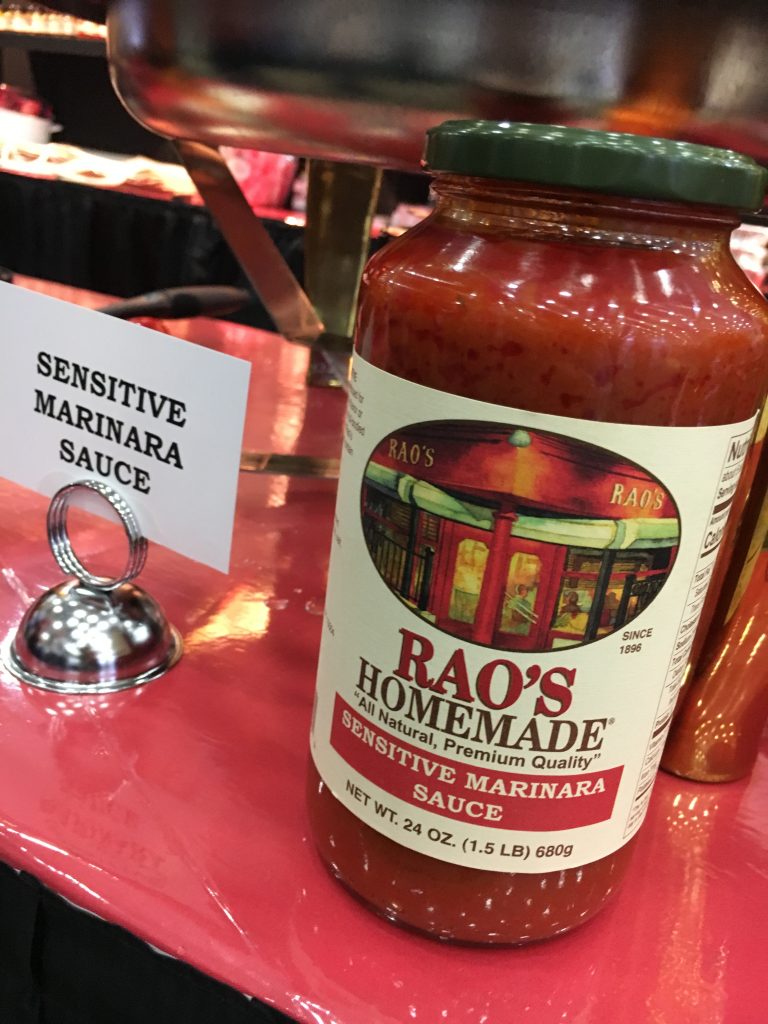 Organic Valley's Hard Boiled Eggs – I know what you're thinking. Did she seriously just say hard boiled eggs? Yeah, I did. Because they are such a solid, portable, protein-filled snack. I don't know about you, but when hunger strikes, one or two of these babies can satisfy my hunger pangs – love 'em! The problem is that others in the house do, too. Though I generally cook them in batches, sometimes I go to grab one and they're gone. Enter one of my favorite brands, Organic Valley, who has packaged up organic versions of these that you can purchase (and pop subsequently). Oh, for those with active teenage boys (or girls, for that matter), this is an awesome real-food snack to power up before or after play.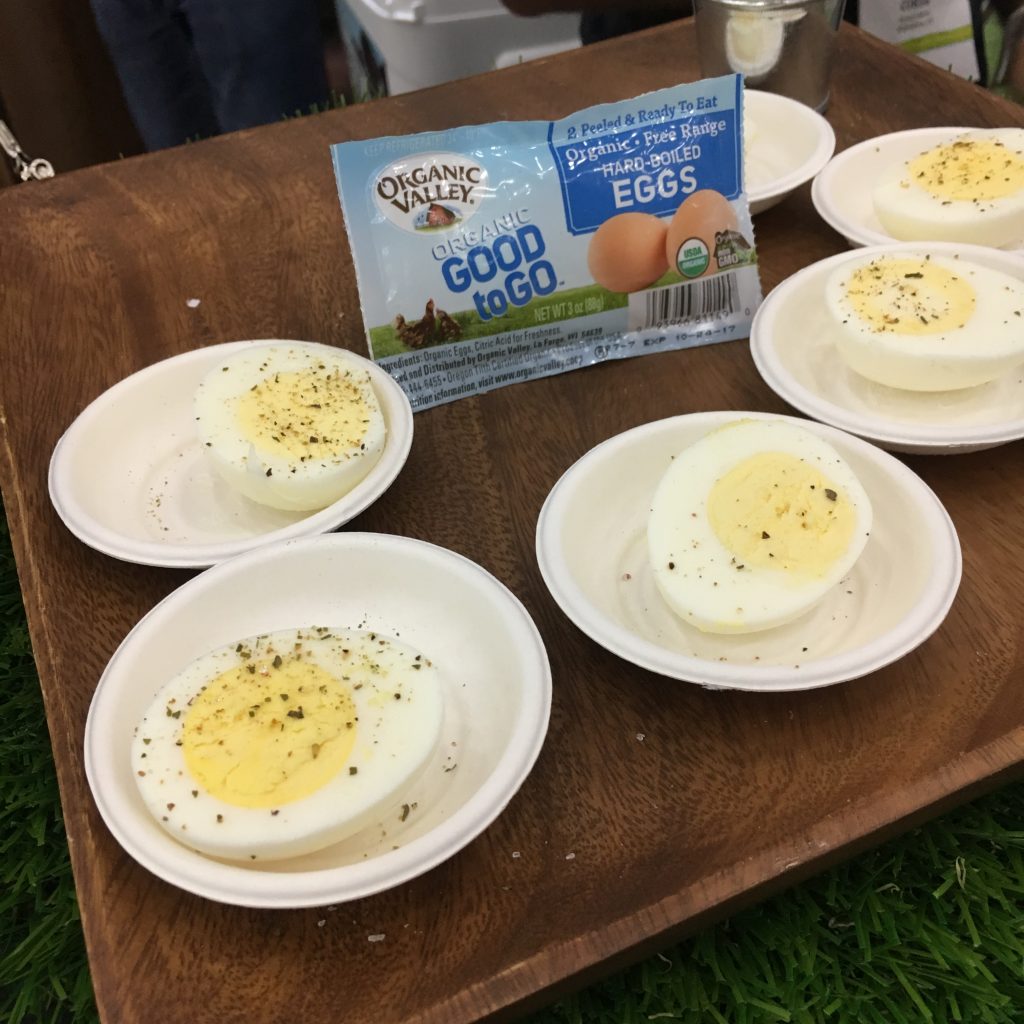 Luxebaby Biodegradable Diapers – Full disclosure: this is not a food product AND I'm not personally in this stage of life, but I thought these were so super cool that I needed to share it for all of the moms-to-be and mommas of little ones. Gosh I miss those days! ;(.  Get this – these are FULLY ECObiodegradable/compostable disposable diapers that are made with sustainable materials, hypoallergenic-formulated for sensitive skin, anti-bacterial, chlorine free, polymer free and latex free. Oh, and their name is soooo cute. Poof! I love it. Check these out; they'd make such a fun baby gift or even an addition for your babes.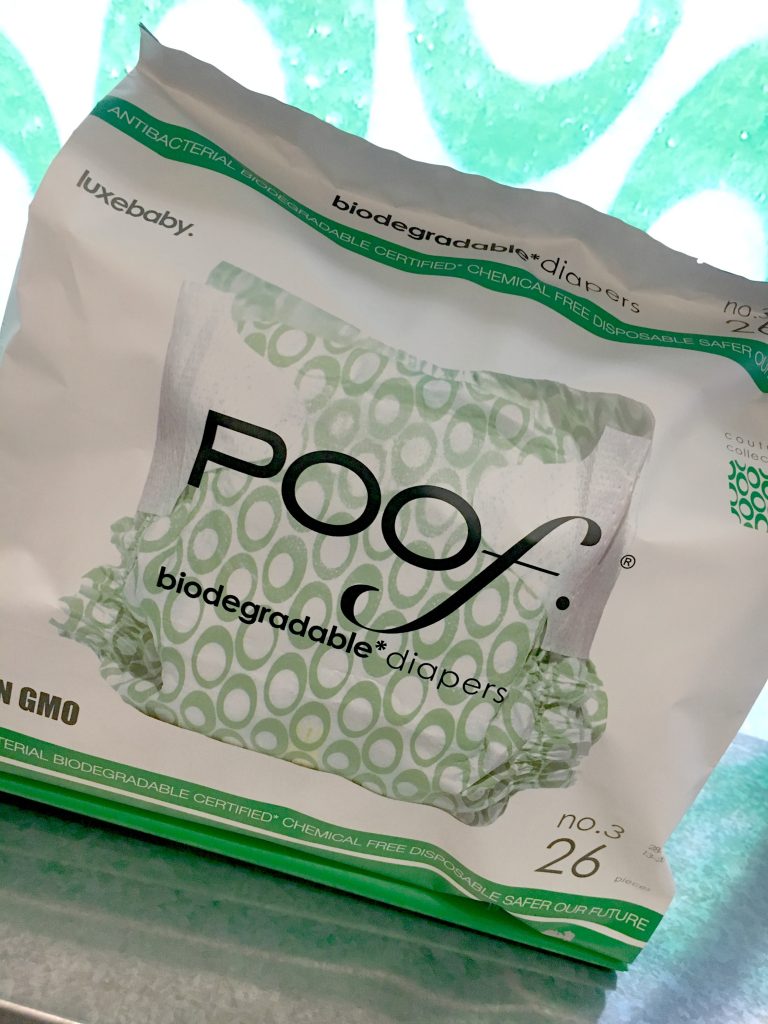 Which of these products are you most excited about?
---
Posts may contain affiliate links. If you purchase a product through an affiliate link, your costs will be the same but Easy Real Food will receive a small commission. This helps cover some of the costs for this site. We appreciate your support!