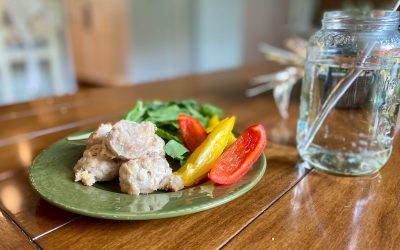 An easy recipe for 5 ingredient paleo turkey meatballs with sweet potato. This turkey meatball recipe has no breadcrumbs and no dairy, AND these kid-friendly meatballs have vegetables inside. If you are looking for an easy freezer-friendly turkey meatball recipe...
read more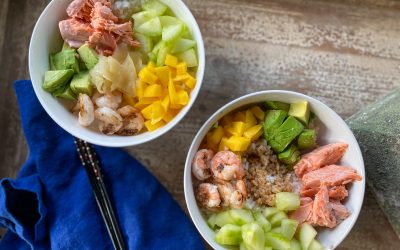 A poke bowl bar is the perfect idea for company, gatherings, or a fun family dinner. DIY poke bowls are are fun healthy grain bowls that are almost an easy way to make sushi. They are deconstructed sushi in a bowl and can include traditional raw fish, or even...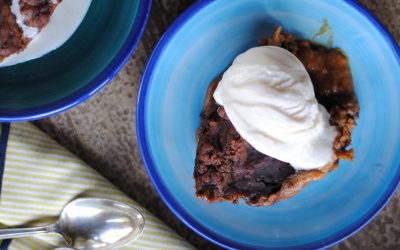 An easy gluten free slow cooker chocolate cake that's free of most of the common allergens. This gluten-free chocolate cake is also dairy-free, nut-free, egg-free and refined sugar-free. Set it and forget it; let this Crock Pot recipe do the work and enjoy it a short...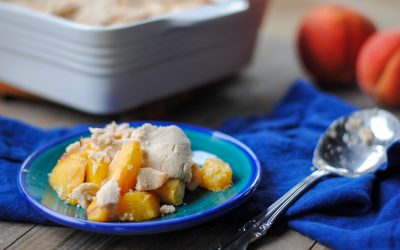 A delicious gluten free dessert that uses fresh peaches topped with a grain-free topping that's both paleo and vegan. This tasty paleo peach cobbler is simple to make, and full of nutritious foods! It's the perfect summer dessert that's healthy, nut-free, dairy-free...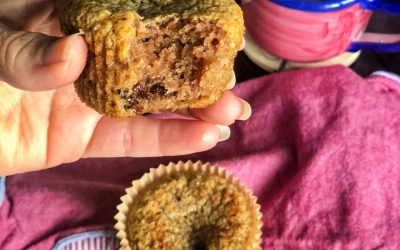 I've always been a fan of baking and of making muffins. While I generally make baked goods from scratch, life is often busy and I'm a big fan of real food mixes that can make it easier. I generally cook with minimal unprocessed ingredients, and look for the same in...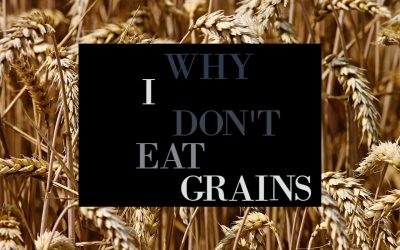 I've been on a grain-free diet for over two years. Many people eat grain-free while on Whole30 or eating a Paleo diet, but my story was different. I started because of a number of food sensitivities, and because I had leaky gut. While I had eaten gluten-free for years...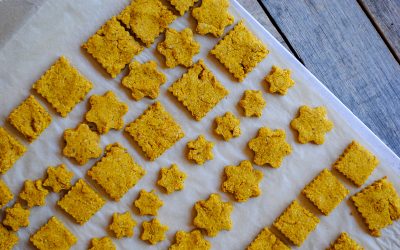 Homemade Dog Treats are easy to make and provide healthy foods for dogs, too. This 4-ingredient recipe includes rolled oats and peanut butter and is a simple dog treat recipe that can be perfect for anyone who enjoys giving their pet real food. I...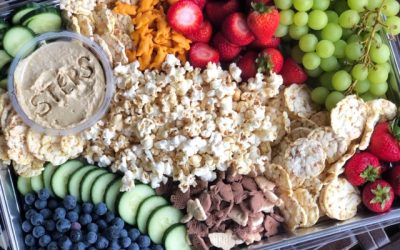 Looking for an easy appetizer for a crowd? Or a fun way to inspire kids to try different foods? How about a last minute dish for when company is coming? Platter, finger food plates, grazing dishes, cheeseboard or charcuterie - whatever you like to call them, they're...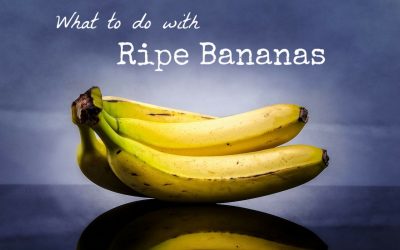 How to freeze ripe bananas, what to do with this ready-to-eat fruit, recipes for ripe bananas, and more. Stop throwing away fruits - there are so many things to do with ripe bananas! Here are 8 uses for ripe bananas. How often do you find yourself staring at your...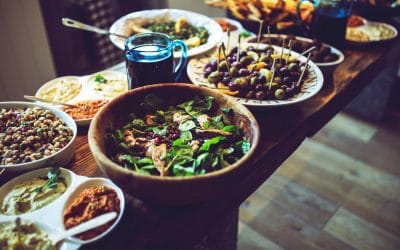 If you've been following along for a while, you know that I'm a huge advocate of getting kids in the kitchen. And what better time than the Thanksgiving holiday to do so?! I host a large family thanksgiving every year. Here are some of my tips to get the kids...
Kiran's Kitchen Favorites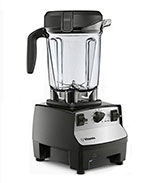 Vitamix High Speed Blender
A must for every kitchen! Make smoothies, soups, muffin and pancake batter, nut butters, oat flour and more. Backed by a 5-year warrantee.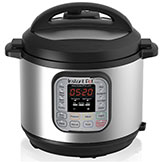 Instant Pot
A 7-in-1 multifunctional cooker that serves as an electric pressure cooker, slow cooker, rice cooker, yogurt maker, sauté/browning pan, steamer and warming pot all in one convenient small electric appliance.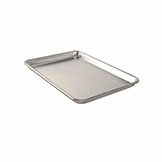 Nordic Ware Natural Aluminum Commercial Baker's Half Sheet

This sheet pan is incredibly durable and won't rust; it cooks evenly with great heat distribution.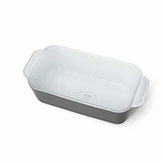 Creo SmartGlass Cookware, 8.5 inch Loaf Pan
A glass and ceramic loaf pan that offers consistent heat distribution and which is microwave-, freezer- and dishwasher-safe.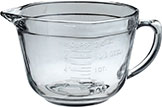 8 Cup Measuring Cup Glass Batter Bowl with Spout
The perfect mixing bowl which has measurements on the side; use it for pancake, muffin, cake or bread batter. Dishwasher safe.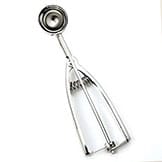 Stainless Steel Meatballer/Cookie Scoop
This 1″ scoop is ideal for scooping ice cream, scooping and drop cookie dough, making meatballs and even melon balls.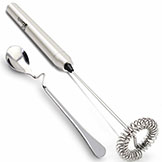 Stainless Steel Handheld Electric Milk Frother

Up your coffee game by adding a professional finishing touch for your lattes, cappuccinos, hot chocolates or bulletproof coffees – my favorite. Love blending MCT oil into my morning cup.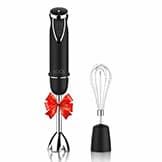 Immersion Blender
Blend salsa, soups, smoothies and sauces quickly and easily with minimal cleanup.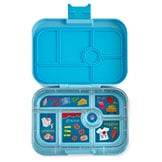 Yumbox Lunchboxes
Leakproof bento lunchbox containers – easy for kids to open and fun design encourages them to help pack.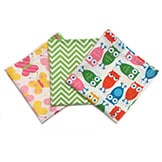 Funkins Reusable Napkins
Save money (and the planet!) with reusable napkins, perfect for sending to school or for using at home. These have been life-changing for my family!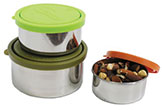 U Konserve Nesting Trio Stainless-Steel Containers with Leak-Resistant Lids

Set of 3 recyclable stainless-steel containers that are leak-proof and perfect for food on-the-go. Easy to open, nesting makes for smart storage and lids have a guarantee and are BPA-free.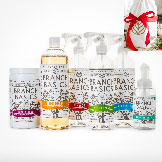 Branch Basics - Plant Powered Cleaner
My favorite all-in-one replacement for ALL cleaning products! Everything you need for cleaning your home, doing laundry, and washing your hands and body without any toxic chemicals.