You've heard it before – it takes 3 weeks, or 21 days, to form a new habit, right? I believe it, and I also believe that changes can be made a tad easier with a little bit of support. Which is why I'm excited to tell you about this program that gives you all of the tools – and support, too! – to make it possible: a 21 Day Whole Foods Reset Plan.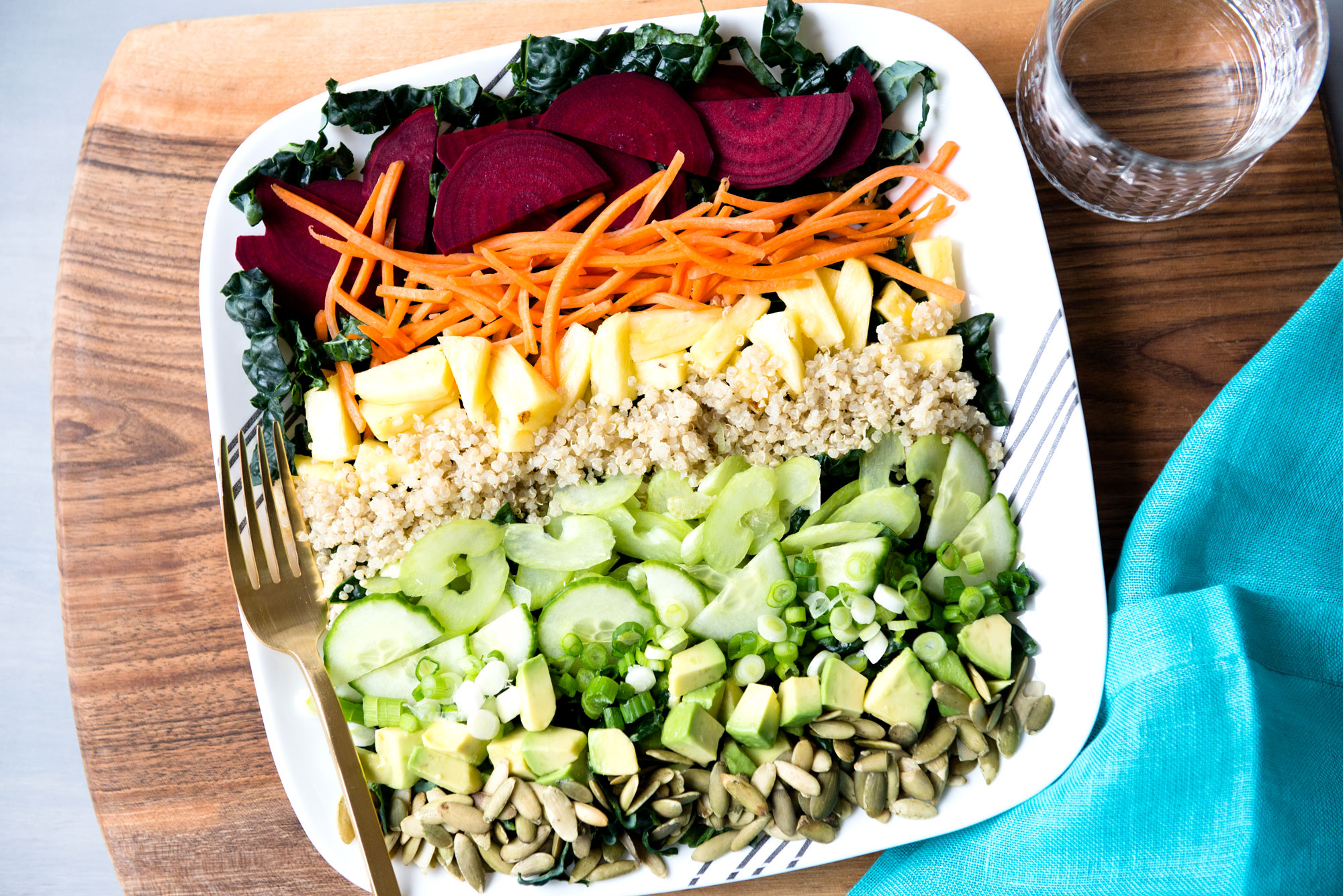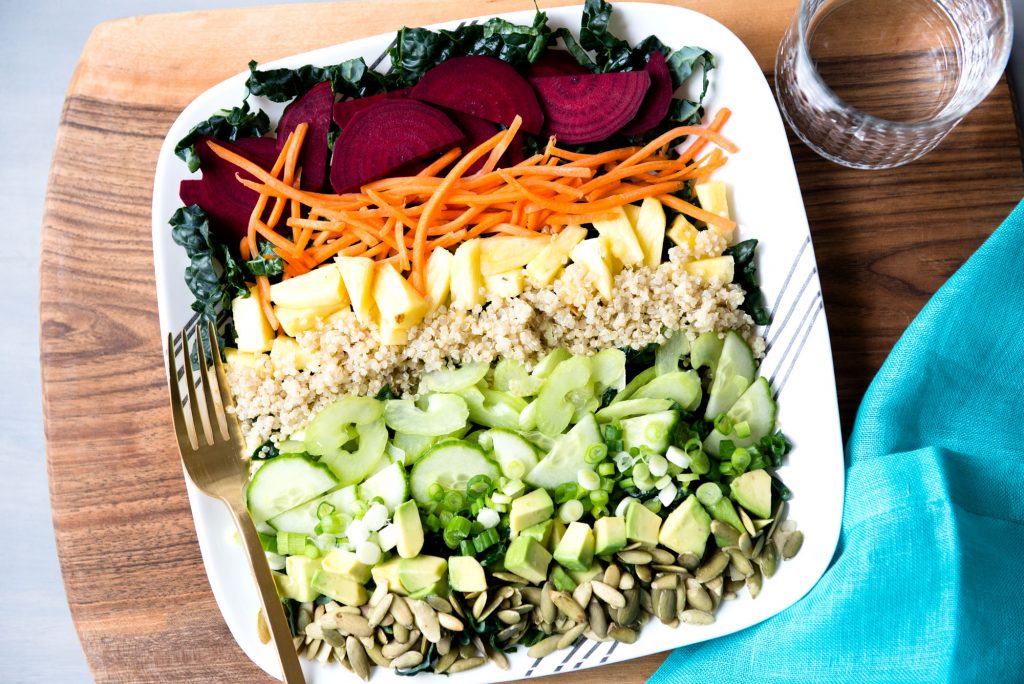 It was easy for me to say yes to doing the Fresh Start program, which is essentially a 21 day whole foods reset, for a few reasons:
First of all, I'm a huge fan of Simple Green Smoothies, the brand behind the plan. While I know them on a personal level, I'm also use their smoothie recipes on a regular basis and have never been disappointed. Wait, that's not true – I did make one of their smoothies that had beets in it and lemme tell you – beets + smoothies are not for me!
Next, I've been having some health issues lately. Like a lot of them. Hard to believe, right? I mean, you try to eat so well and take care of yourself … well I'm here to tell you that sometimes you can have a supreme diet and lifestyle but a few other things are out of whack. The list is long – just this year alone I was diagnosed with hypothyroidism, GERD, Mast Cell Activation Disorder, antibodies against my liver AND a possible early connective tissue disorder … yikes.
Lastly, it's springtime and I'm all about getting good, clean recipes and being void of common food allergens and letting my body reset. Plus the program gives you everything you need to make this successful. Which brings me to …
What is the 21 Day Whole Foods Reset?
The 21 Day Whole Foods Reset is a tasty 21-day roadmap to a healthier and happier you. During this time, you'll remove all dairy, animal and gluten products. The program is also void of caffeine, alcohol and processed food free. Don't throw in the towel just yet – I promise you it's worth it!
The good news for me is that I'm good in all departments except caffeine, and I'm a 90/10 gal, meaning I will have the occasional processed food. Like at a restaurant or if we are out, or I've been known to indulge on an Unreal candy or two. Okay, maybe more. You get the point. The program eliminates the most common food allergens and sensitivities to give your body the chance to truly reset and recharge. And whether this will be a major life change for you for 21 days or you're in a similar boat to me, it's absolutely attainable.
What does the 21 day reset include?
Within the downloadable (electronic product) kit, you will get a guide that spells out how to do it. You'll also get a withdrawal guide, explaining how to handle withdrawal symptoms. You'll get a shopping + swap guide along with 3 weeks of shopping lists, prep tips and recipes. And you'll get a post-cleanse guide, which will help you transition to staying on track after all of your hard work. BONUS: you'll also have access to a community of others who are doing the program at the same time. How great is it to stay accountable with others?!
Who should do the 21 day whole foods reset?
Anyone who feels like they are tired all the time. Eating the right foods, and making eliminations will give you the energy back that you deserve.
Those who have digestive issues, such as cramping, constipation or diarrhea. Toxins that are not able to be expelled from your body simply get reabsorbed and can wreak havoc on your digestive system and/or skin. The foods included in the 21 day whole foods reset are yummy and fiber-rich, and void of those toxins that can bring on the above issues.
Anyone with lack-luster skin. Instead of continuing to overload your body with toxins, you'll provide it with nutrient-rich foods, water, good fats and more, which can leave you with brighter, clearer and glowing skin. Sign me up, right?!
Still wondering what types of foods you'll eat on the plan? This is one I'm super stoked to make: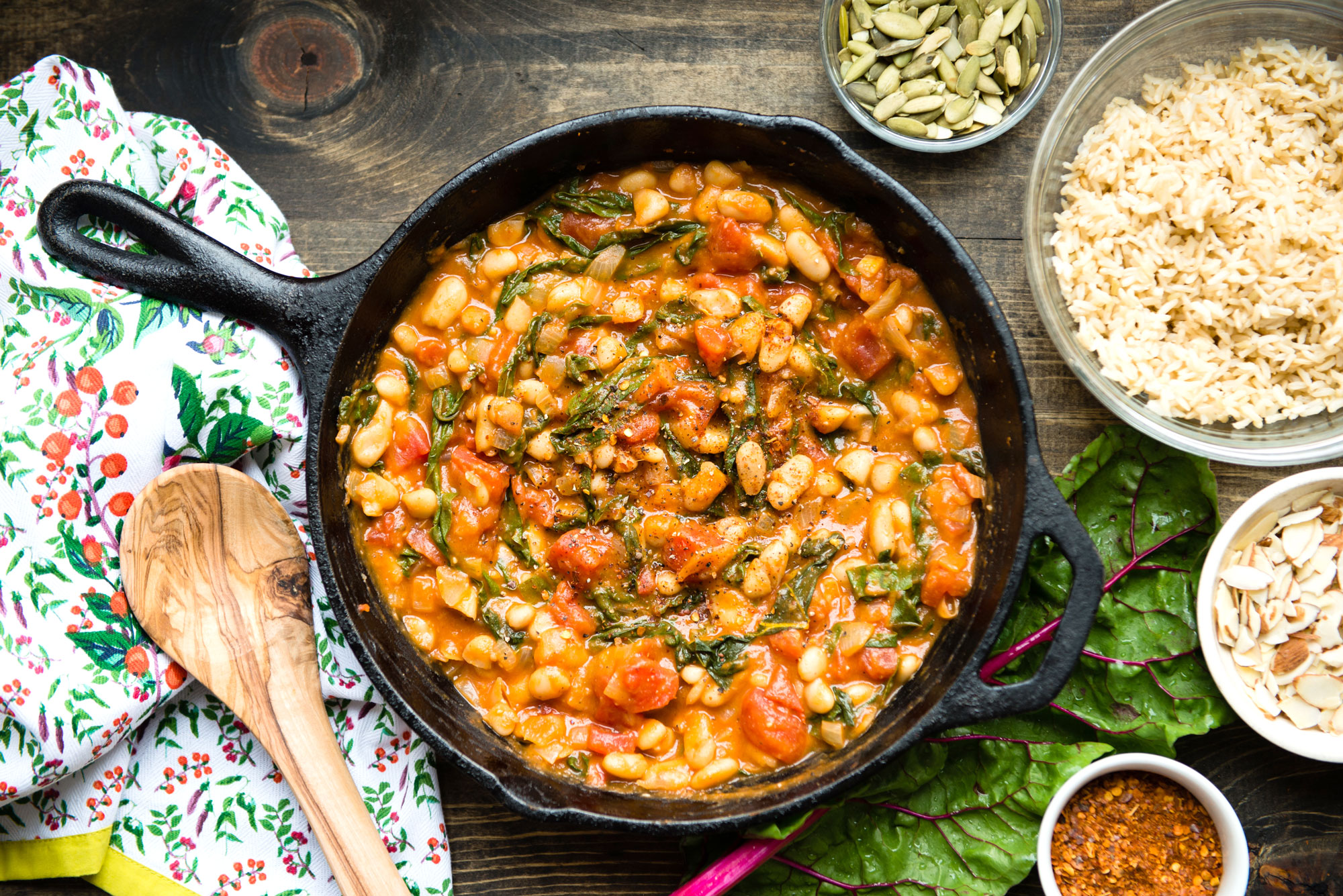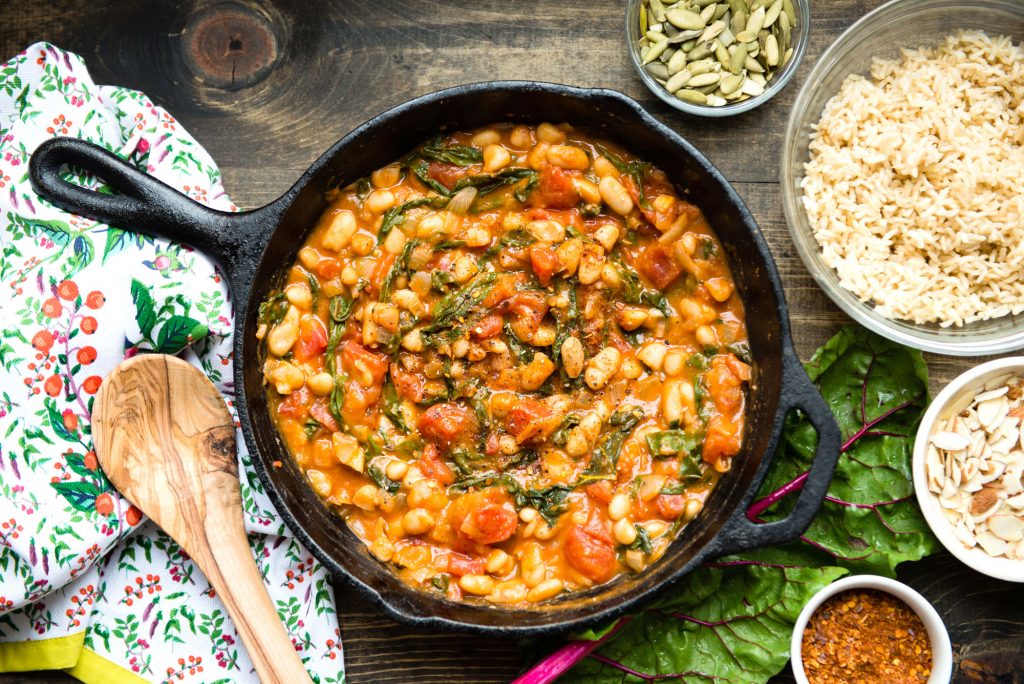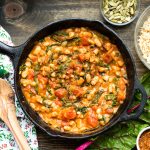 White Bean Chard Skillet
Ingredients
1

tablespoon

olive oil

1⁄2

cup

onion

diced

2

garlic cloves

minced

15

ounce

can white beans

great northern, cannellini, or navy beans, drained and rinsed

15

ounce

can diced tomatoes

undrained

1⁄2

bunch

fresh Swiss or red chard

ribs removed and thinly sliced into ribbons

Vegetable stock or water

if needed for thinning

OPTIONAL: 1⁄2 teaspoon paprika

Sea salt and pepper

to taste

1 1⁄2

cups

cooked brown rice

warmed, for serving

1/4

cup

sliced almonds

1/4

cup

pepitas

OPTIONAL: crushed red pepper flakes
Instructions
In a large skillet, heat olive oil over medium-high heat. Add the onion, and cook, stirring often, until it starts to soften and turn a little golden on the edges. Add the garlic and cook, stirring constantly, for 30-60 seconds.

Add the white beans and tomatoes. Stir until combined. Lower heat and cook for 10 minutes, then add the chard. If needed, add a little vegetable stock or water if too much of the liquid has

cooked off. It should be thick like stew, but still have plenty of sauce.

Stir in paprika, if using. Taste and season with sea salt and pepper. To serve, place 3⁄4 cup warm brown rice in a shallow bowl. Ladle half of the beans over the top. Sprinkle with half of the almonds and pepitas, and a dash of crushed red pepper flakes, if desired.
Nutrition Facts
White Bean Chard Skillet
Amount Per Serving (0 g)
Calories 193
Calories from Fat 90
% Daily Value*
Fat 10g15%
Sodium 84mg4%
Potassium 306mg9%
Carbohydrates 23g8%
Protein 5g10%
Vitamin A 2294IU46%
Vitamin C 13mg16%
Calcium 50mg5%
Iron 2mg11%
* Percent Daily Values are based on a 2000 calorie diet.
I hope you'll check out the 21 Day Whole Foods Reset with me. Let me know if you're in!