My four babies are getting bigger … my youngest just turned 8, I can hardly believe it. But I remember oh-so-well the busy days of new motherhood, and also the baby bliss with my second (and third and fourth, for that matter). Birth recovery, postpartum issues and breastfeeding are just some of the factors that new moms face. So whether you're pregnant and reading up (good for you!) or have a new little one at home, I'm excited to offer today's new recipe: Cake Batter Protein Balls for New Moms.
Cake Batter Protein Balls for New Moms
I'm a sweet girl at heart, but I believe all new moms deserve a little piece of sweet bliss every now and then. Days and nights are busy, and you deserve a little treat – something delicious, yet something nutritious at the same time. That's where these cake batter protein balls come in. I've partnered with Protiva, a collagen protein powder designed for prenatal and postpartum women, in creating these tasty little bites which take just minutes to make, and which are so great for on-the-go taste and nutrition.
Why is collagen protein important for pregnancy and/or milk supply?
Collagen makes up a majority of our skin and thus can help c-section recovery. Having adequate dietary protein has been linked to increasing (breast) milk supply. I know that when I had my babies, I was often overworked, not getting enough sleep, and definitely not thinking about my nutrition; it was all about baby. But the reality is, as new moms, our dietary intake is that much more important – especially our protein levels. So getting that bump of protein from these protein balls for new moms are just what the doctor ordered.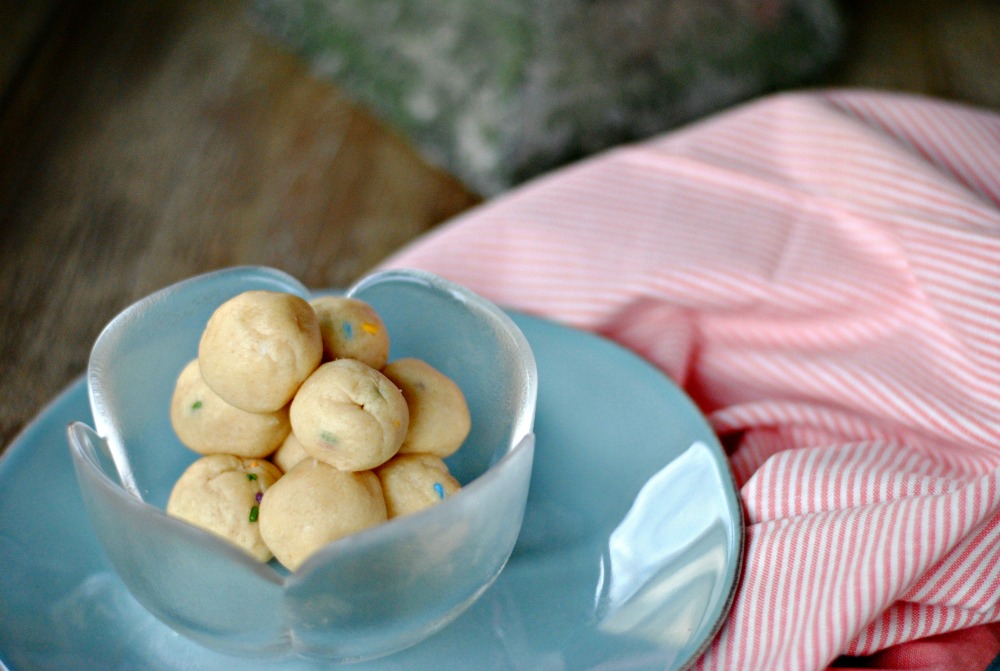 About Protiva