I'm excited to feature my first guest posters Polly and Rachel, who run a food and lifestyle blog over at Thriving Home.  These two friends write about encouraging moms in healthy aspects of living and have a heavy focus on freezer cooking. They have just released their first cookbook, From Freezer to Table … obviously they are very versed on the subject, so today they are sharing their tips (and a recipe!) on how freezer cooking gets real food on the table. Here they are!
Yesterday I was catching up with a friend of mine, Katie. Now that Katie's five (yes, five) kids are all in school, she has made the decision to go back to work full-time (as if staying home with five kids isn't WORK … I digress.)
While she is feeling good about her job outside of the home, she was lamenting that the biggest struggle of a working mom is getting dinner on the table! She explained that as soon as she picks all of her kids up from school, they bounce around from various activities, practices, and meetings. By the time they all stumble in the door, it's 7 p.m., leaving little time for dinner prep. She confessed, "We are regularly eating cereal for dinner. I just can't get dinnertime figured out!"
Even though I'm in a different stage in life and still have little kids at home, I can relate to the dinnertime struggle. Lets just say, the 5 o'clock hour is not an ideal time for toddlers and preschoolers. Can I get an amen?! If I don't have an easy dinner to make (that actually tastes good), I have been known to throw some crackers, cheese, and pepperoni on a plate and call it a meal. Bonus points if there are apple slices. Just being real, my friends.
Because the dinnertime struggle is legit, no matter the stage of life you are in, Rachel and I are on a mission to share a game-changing cooking method that you might have overlooked: freezer cooking! Freeze cooking is simply assembling meals ahead of time and freezing them to have on hand for later.
Rachel and I jokingly refer to ourselves as freezer cooking evangelists. We have experienced the benefits of freezer cooking firsthand and cannot help but want to spread the word about it. We think it is THE best way to get real food meals on the table night after night.
This is why we could not be more thrilled to get our cookbook, From Freezer to Table, in your hands. We are hopeful our book is going to change the face of freezer cooking in homes across the nation.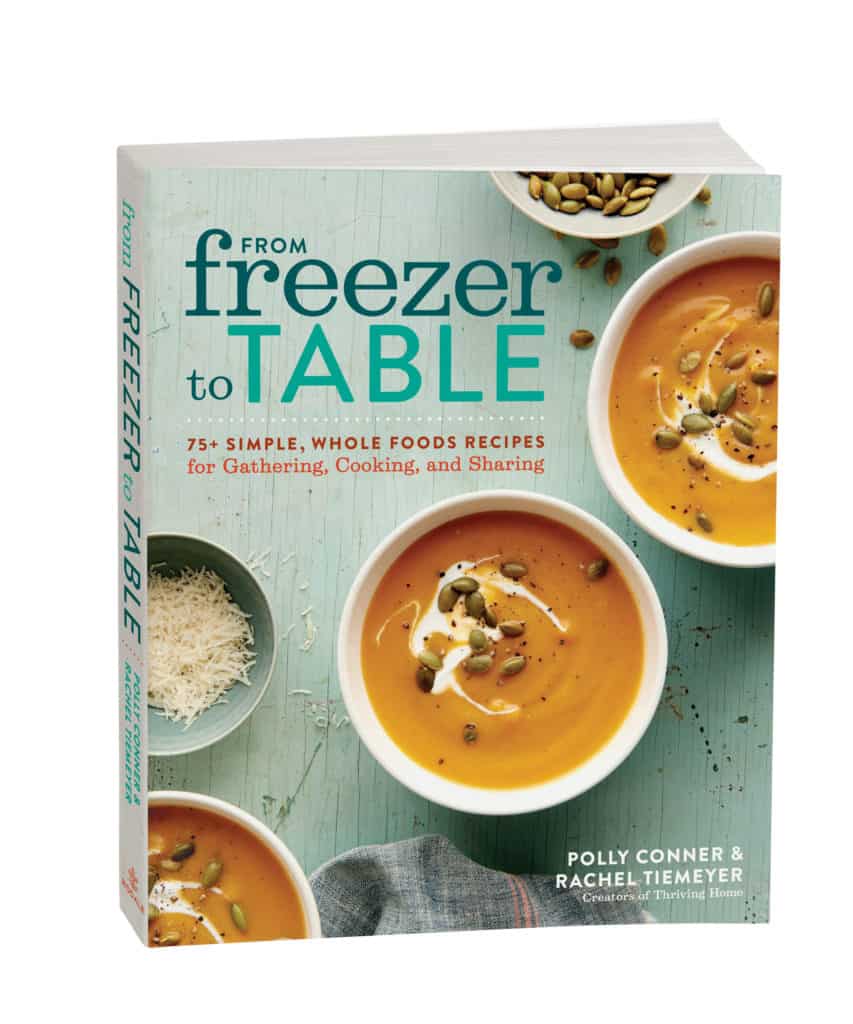 If you just found yourself thinking, "Freezer cooking? Meh," give me a chance to make a case for it, will ya?
We are well aware that freezer cooking can have a negative stigma in people's minds. Many hear freezer cooking and think of something mushy and beige. BUT, this couldn't be further from the truth, and we are out to set the record straight!
If done with the right recipes and cooking methods, freezer meals can be full of flavor, texture, and taste completely fresh! I can't tell you how many times someone sees one of our recipes and comments, "That is a freezer meal?". We have loads of recipes in From Freezer to Table that you would never expect to be a freezer meal. Prepare to be amazed!
Speaking of recipes, get this! All of our recipes in From Freezer to Table are…
We aren't just proud of our recipes, but we are even more excited about equipping readers to make freezer cooking a lifestyle. One practical way that we are helping readers to do this is to equip them with the information and tools on how to throw their own Freezer Cooking Party or start their own on-going Freezer Club.
Aren't you just the tiniest bit interested in this life-changing method of preparing real food? If so, we want you to try out one of our whole foods recipes from our cookbook: Easy Beefy Quesadillas.
This recipe is one of my husband's FAVORITES. I always double or triple the meat mixture and freeze what we don't eat. I also buy extra whole grain tortillas and shredded cheese and freeze those right along with the meat. This meal thaws out fast (so if you forget to let it thaw in the fridge overnight you aren't out of luck).
I have no doubt that you are going to LOVE it as well as the other recipes in our cookbook. Make sure to snag a copy and start experiencing the time-saving, money-saving, sanity-saving benefits of freezer cooking. And, most importantly, we want to give you a way to bring your family around the dinner table together more and more.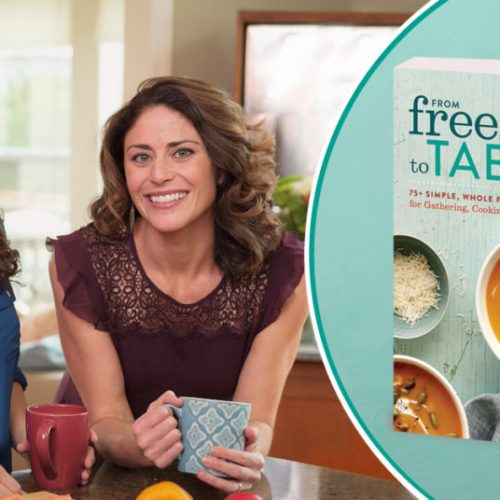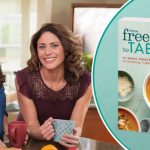 Easy Beefy Quesadillas
Course:
Dinner, Lunch, Main Course
Ingredients
2

tablespoons

olive oil or avocado oil

1/2

medium white onion

diced

1

pound

lean ground beef

2

teaspoons

ground cumin

1

teaspoon

salt

1/2

cup

frozen or canned corn

1/2

cup

black beans

rinsed and drained

1

cup

salsa

2

tablespoons

butter

16

whole wheat tortillas

8" diameter

2

cups

shredded Cheddar cheese
Instructions
In a large nonstick skillet, heat the oil over medium heat. Cook the onion, stirring frequently, until it begins to soften, 4 to 5 minutes. Add the ground beef, cumin, and salt. Cook until the beef is no longer pink. Drain.

Reduce the heat to low and stir in the corn, black beans, and salsa. Cook for 2 to 3 minutes, stirring occasionally. Set aside.

(Freezing instructions begin here.)

In another large skillet or a griddle, melt a small amount of the butter over medium-low heat.

Place a tortilla in the skillet and spread about 2 tablespoons of cheese and a heaping 1/2 cup of the beef mixture over it. Top the beef with another 2 tablespoons of cheese and then another tortilla.

Cook for 4 to 6 minutes, turning once, until the tortilla is browned and a bit firm. Before turning, be sure to add butter to the other side of the quesadilla! Repeat to make 8 quesadillas.

Serve warm and cut into triangles. Top with guacamole, salsa, or sour cream.
Nutrition Facts
Easy Beefy Quesadillas
Amount Per Serving (0 g)
Calories 517.68
Calories from Fat 194
% Daily Value*
Fat 21.53g33%
Cholesterol 72.34mg24%
Sodium 1346.4mg59%
Potassium 384.5mg11%
Carbohydrates 52.15g17%
Protein 29.2g58%
Vitamin A 532.88IU11%
Vitamin C 1.29mg2%
Calcium 391.22mg39%
Iron 4.44mg25%
* Percent Daily Values are based on a 2000 calorie diet.
Freezer Meal Instructions

:

To Freeze: Place cooked and cooled beef filling in an airtight freezer bag or container. In a separate bag, freeze the cheese. In yet another bag, freeze the tortillas. Freeze all the bags together as a kit.

To Prepare from Frozen: Let all ingredients thaw in the refrigerator overnight. Follow the cooking instructions as directed, beginning in Step 3.
Freezer Cooking Resources
I'm psyched to try some more of Polly and Rachel's recipes along with freezer cooking as a way to streamline the process of getting dinner on the table. I don't know about you, but I can always use all the help that I can get! 🙂 I really hope you try their new book and before I go, I also want to share one other resource that I love for freezer cooking ideas, Once a Month Meals. Once a Month Meals gives you everything you need to shop, prep and cook a bulk of your monthly meals in just one day — and freeze those meals for when you want to eat them. They have a variety of menus to choose from – think Paleo, Gluten-Free, FODMAP friendly, and more. This is also a great resource that I love.
Let me know if you try out freezer cooking and how it helps you!
---
This post may contain affiliate links which won't change your price but will share some commission.