You guys may have noticed I've been a bit out of pocket recently, and not posting as much as I used to (or that I'd like to). So I'm super excited to share the reason why: I've been working on my 4th e-book, Real Lunches, Real Easy 4  which just got released today! And spoiler alert: it's only available for 2 weeks! This is by far the easiest way to make healthy school lunches. Let's take a look!

How to Make Healthy School Lunches
6 years ago I found myself in my kitchen at 9:30 p.m., night after night, wondering what in the world I'd send with my kids to school the next day. At that point, I was resorting to PB & J sandwiches and crackers + a piece of fruit since I didn't know what else to send. I knew there had to be a better way. And turns out, there is! Bonus: it's not difficult. I came up with a system on how to make healthy lunches, and today I launched my 4th e-book on the topic. I've partnered with 100daysofrealfood.com (where I also have worked for the past 6 years,) but due to Lisa's contractual agreement with her book publisher, we can only sell Real Lunches, Real Easy for 2 weeks. So if you also struggle with making healthy lunches, now's the time to check this out!
Each e-book will tell you
What groceries to buy each week,
When and what to prep,
What lunches to pack each day (including color photos).
Here are some of the lunches that are in Real Lunches, Real Easy! 4: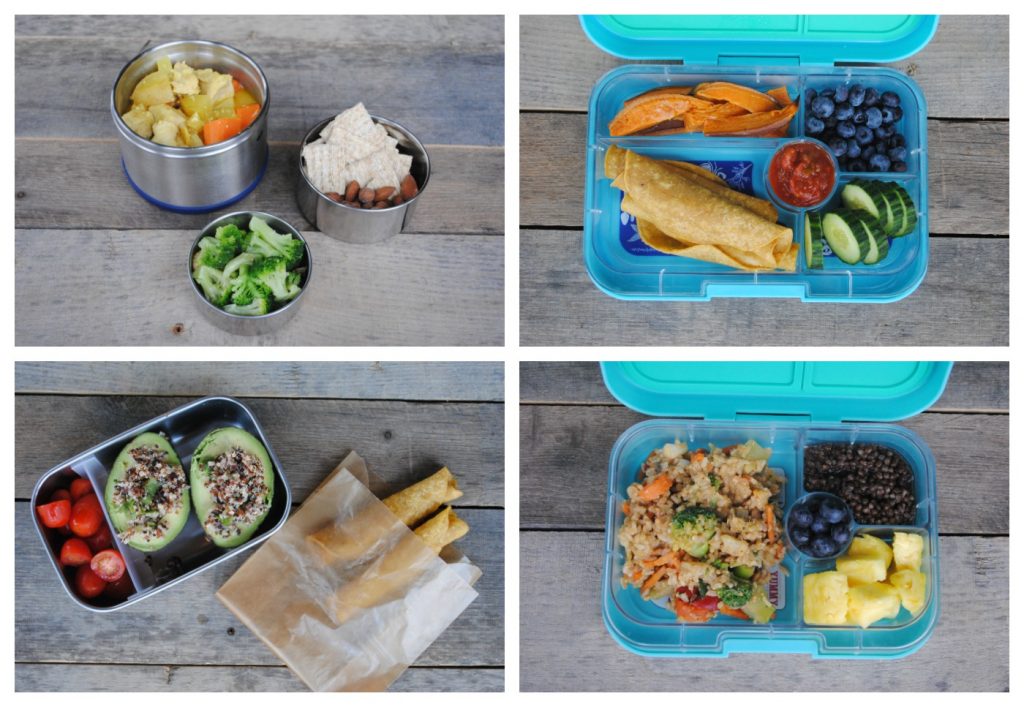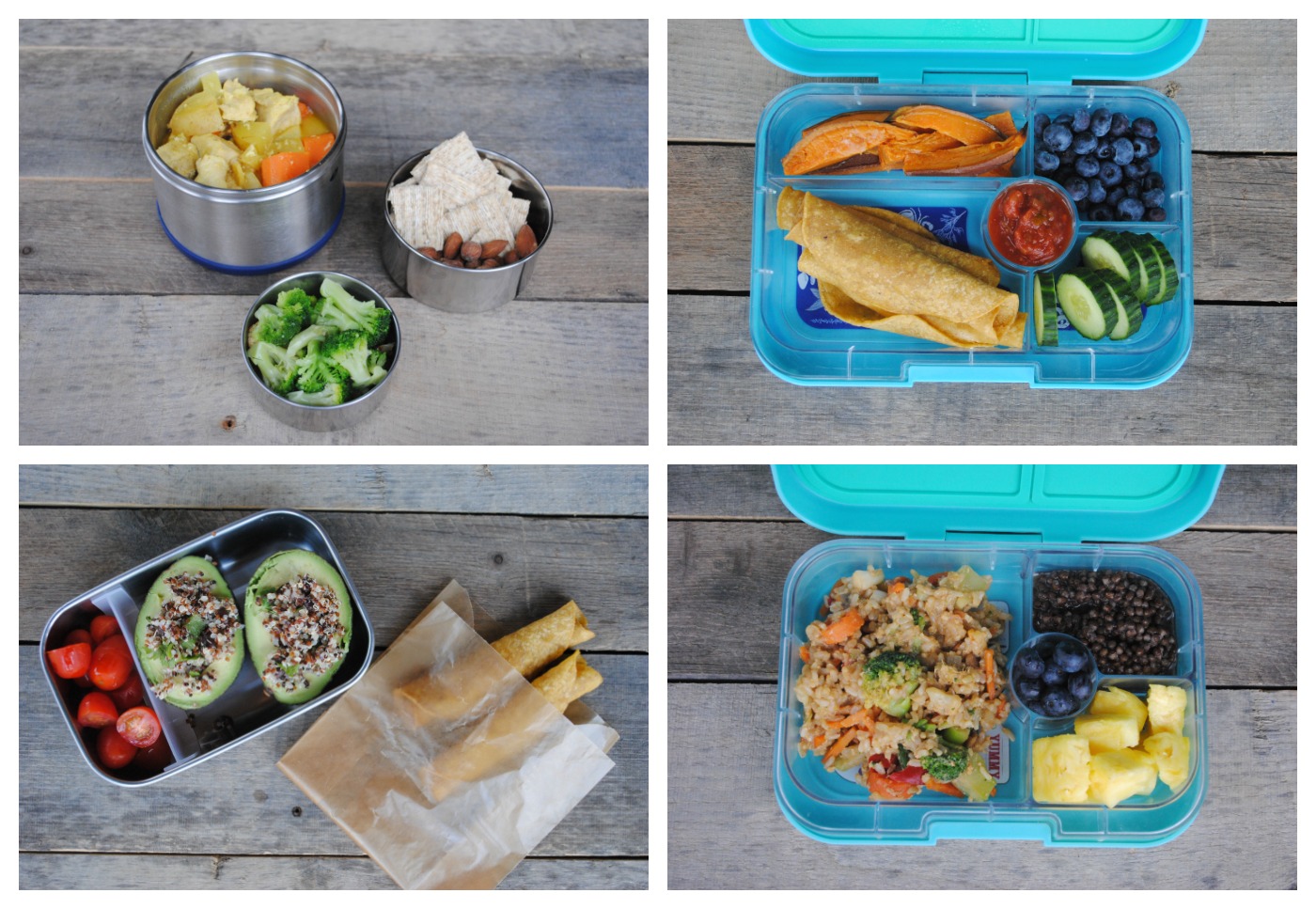 Each version contains:
Over 50 pages
Lots of tips and tricks to get organized
Recommended lunch packing tools to make the job easier
6 weeks of lunch meal plans each with:

"At a Glance" weekly menu with photos of each meal
Detailed cheat sheet (showing exactly what to prepare and when)
Corresponding shopping list
Dozens of recipes (both from 100 Days of Real Food, other sites/blogs and original)
Some recipe photos

Bonus recipes and suggested add-ins for those extra hungry kids
Blank templates, if you wish to create your own plans
Who should buy these eBooks?
Anyone who has been frustrated with packing their kid's lunches.
Anyone who often feels fresh out of new, good ideas for what to pack.
Anyone who doesn't know where to start and needs help getting organized.
Anyone who doesn't want to think about what to pack or purchase and who simply wants someone to just tell them exactly what to do!
Anyone who wants to send real food instead of the processed stuff in their kid's AND their own lunches – YOU!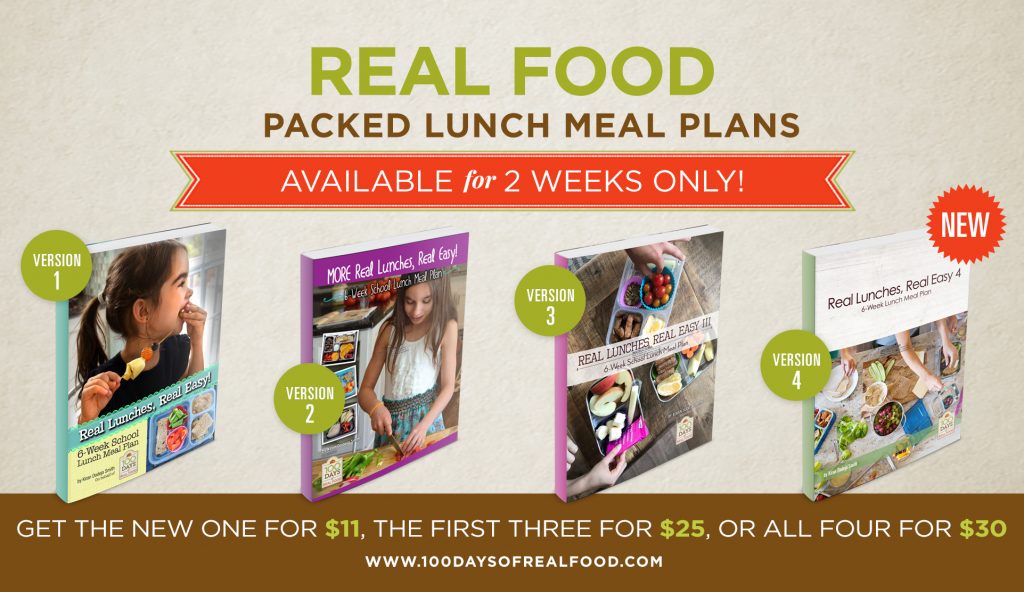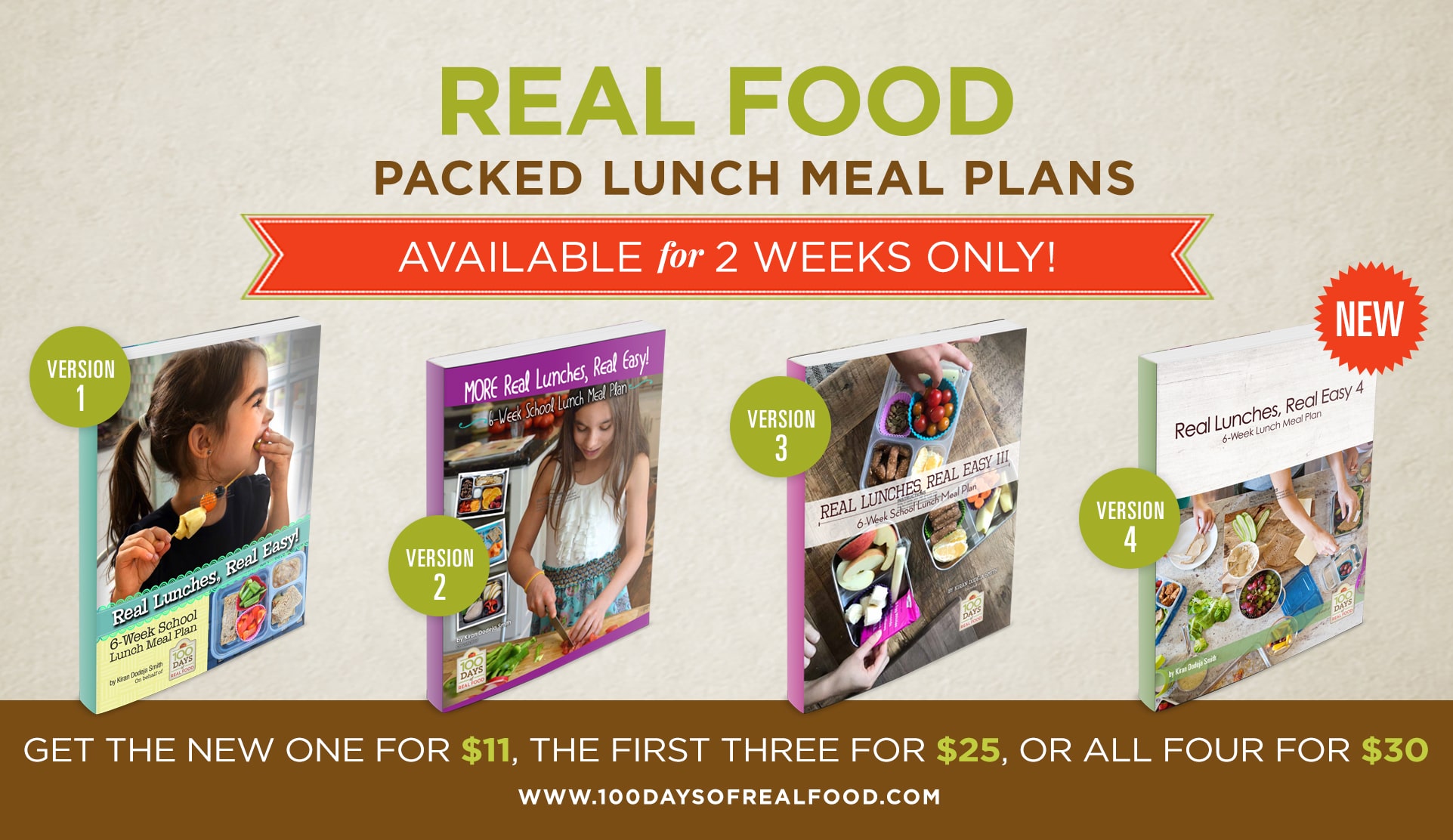 Have questions? Check out this FAQ page. And here is the fine print:
Lunches are designed for preschoolers through tweens (with version four geared toward tweens through adults); quantities can be adjusted accordingly. Please note that meal plans are not gluten-free or vegetarian. Gluten-free substitutions are included.
Your purchase entitles you to a digital copy of your Real Lunches, Real Easy! meal plan eBook(s) for your personal use. The material is copyright protected and you may not copy or distribute it. All digital file sales of our eBooks are final and cannot be refunded. See terms of sale.