Estimated reading time: 10 minutes
All about our St. John vacation 2020, including where to stay on the island, what to do on St. John USVI and the best hiking trails to consider. Traveling to the US Virgin Islands can be a wonderful vacation; here are tips from a family of six on what to do and see on your vacation.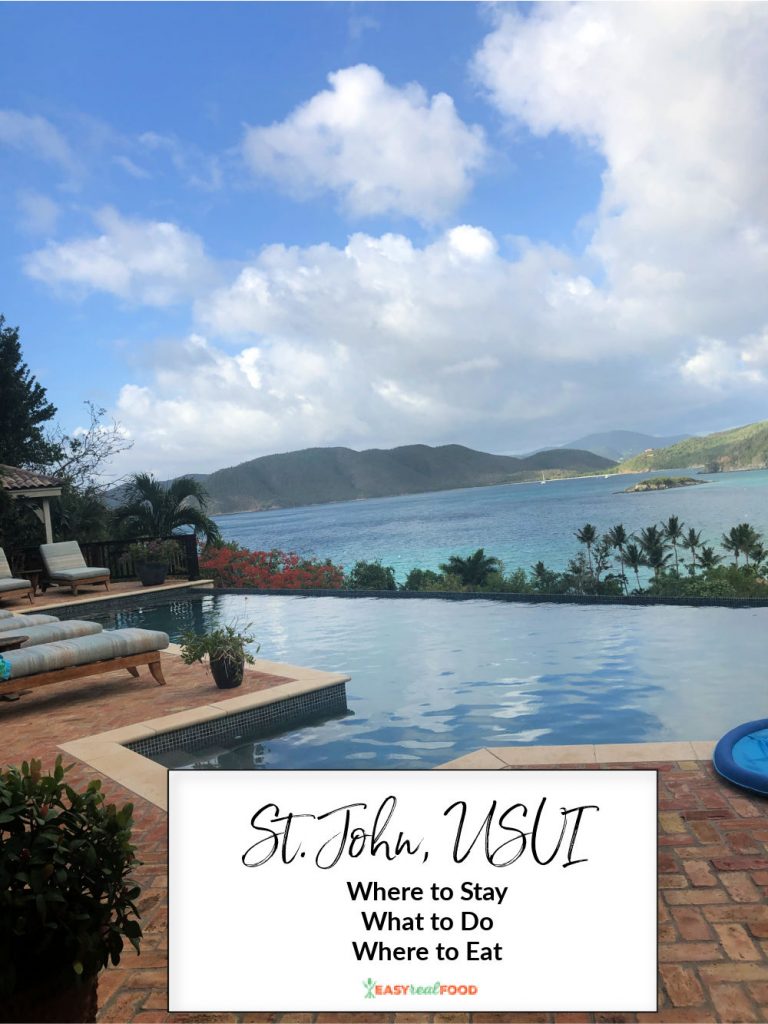 Why visit St. John?
St. John is part of the US Virgin Islands and is home to the Virgin Islands National Park. I actually was attracted to the island after reading Elin Hilderbrand's What Happens in Paradise, a three part series that is based on the island.
Home of more than 20 hiking trails and numerous beautiful beaches with clear blue waters, there truly is something for all nature enthusiasts, whether you enjoy staying active or relaxing on the beach. Start your day with a hike and then snorkel off shore; finish it off with some relaxation on the beach. Oh, and I didn't mention – we truly didn't have a bad meal while on our vacation!
Is St. John safe?
Our experience on our family's St. John vacation was that it was definitely a safe place to visit. It is said to be one of the safest islands within the Caribbean, but of course you still should practice safety and security while at your home and also while out and about. When in the Cruz Bay area, there did seem to be a handful of homeless people. Many were intoxicated, but seemed harmless nonetheless. That said – I'm not sure I'd let my teen daughters walk around alone. That's just the safe mom in me.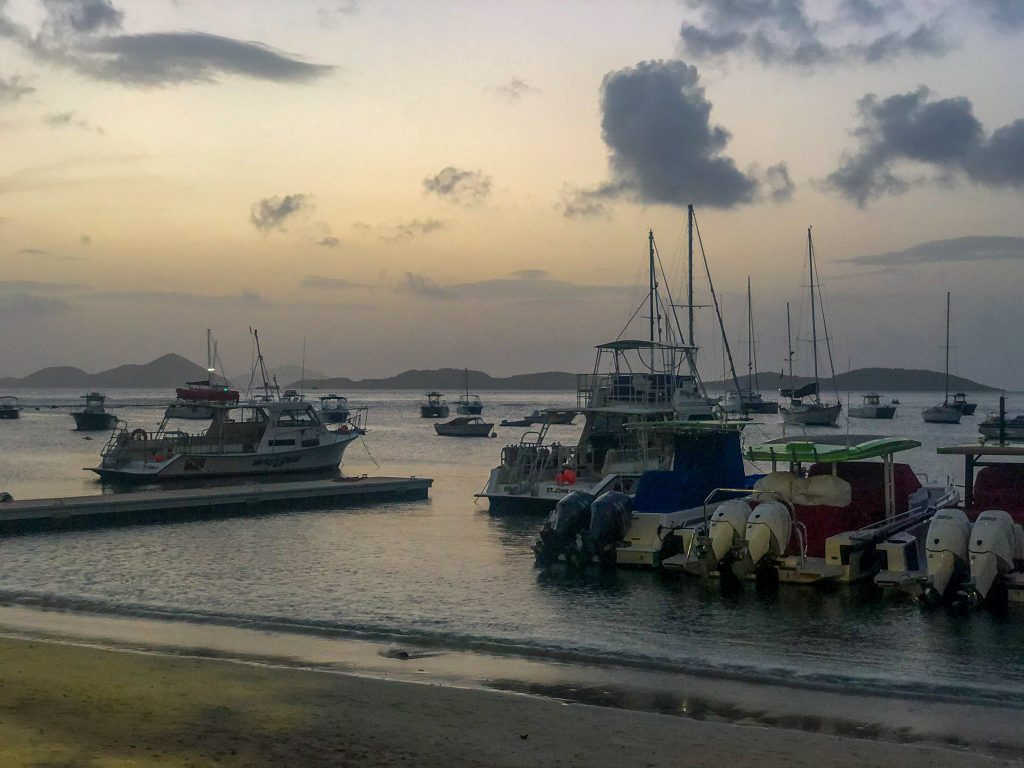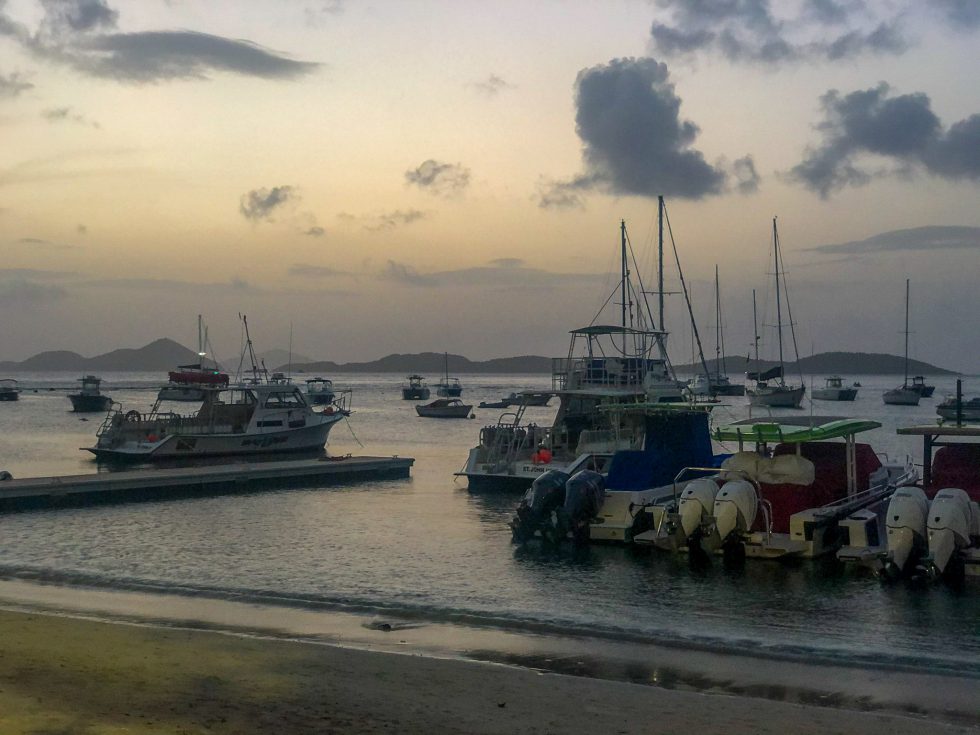 Where to stay in St. John
After Hurricanes Maria and Irma destructed Caneel Bay Resort in 2017, it left just one large hotel for those looking for that type of accommodations. The Westin St. John Villas is a beautiful resort with villas that sleep up to 8 adults in each, and each which offer a kitchen which I'm always a fan of while traveling. While it's not actually on the beautiful beaches of the island, it does have shuttles that take you all over which is helpful.
Gallows Point Resort is overlooking the harbor and close to the downtown area. Estate Lindholm is an adult-only hotel with really good reviews and a great location as well. You can also rent a home in various locations such as Peter Bay, which has an exclusive beach that you can walk down to. Obviously this is not an entire list of where to stay on the island, but hopefully this can give you some good ideas to get you started planning your St. John vacation!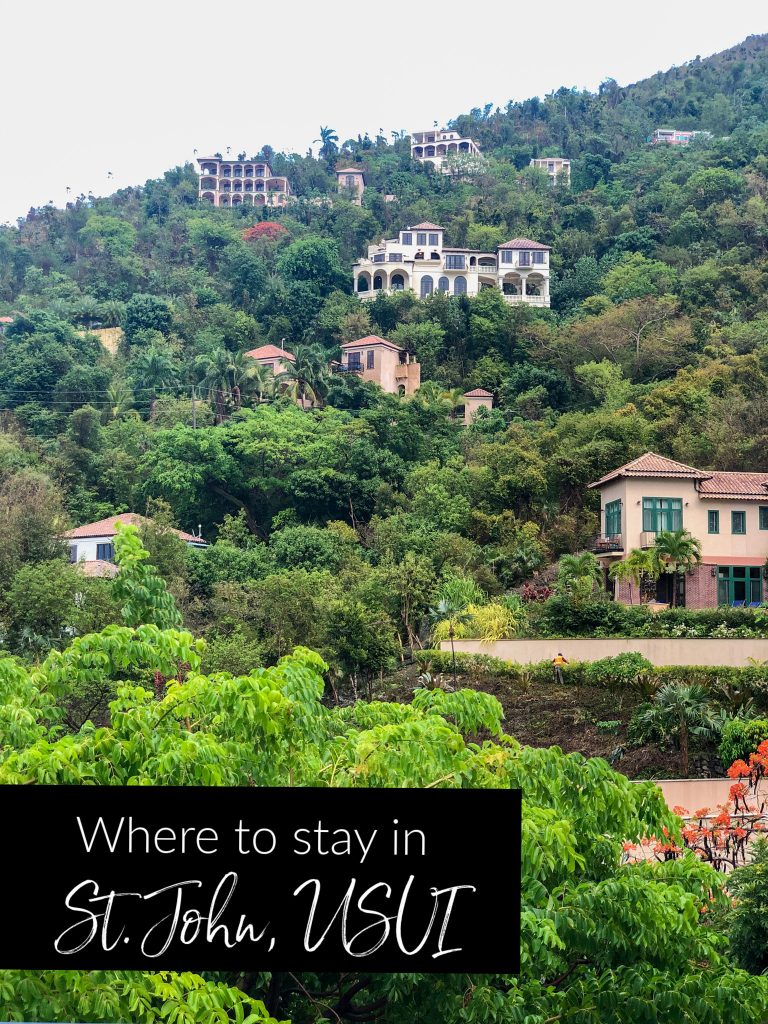 Where to eat on St. John
Right up my alley, ideas on where to eat while on vacation is the heart of this blog post! I must preface by telling you that I do prefer to always have a kitchen wherever we stay while out of town. Not only is cooking your own food much healthier, but it's also cheaper and I like to ensure that we can eat real food that also satisfies our food sensitivities. This is one of my many tips on how to eat healthy while traveling, which I highly suggest reading.
I also suggest reading Easy Vacation Meals to Cook & Freeze for some easy meal suggestions that you can make while out of town. But let's be honest, vacation is just that – vacation! So we do enjoy eating out here and there, just as many of you do, too. Here are some of my restaurant recommendations that we enjoyed:
The Longboard – So good that we ate here twice, enjoy everything from ceviche, sushi rolls, poke bolls and fun twists on seafood dishes. Cocktails are unique and delicious, too, and they even make their own kombucha.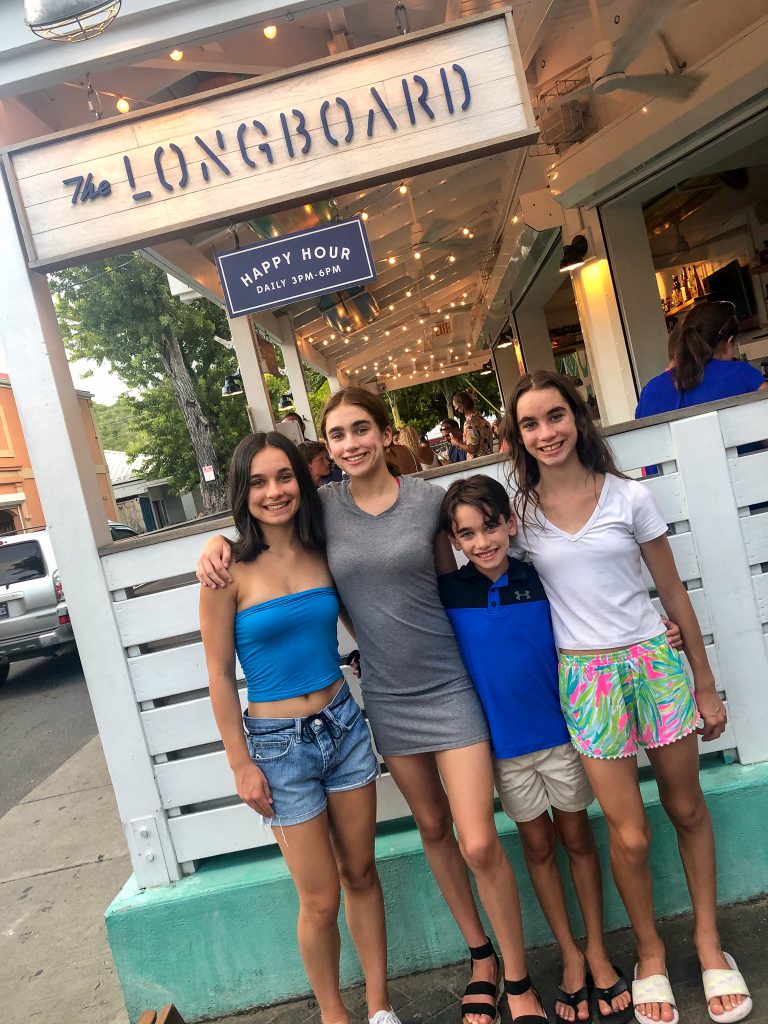 High Tide – We didn't have reservations the first night, and we got lucky getting a table at this restaurant overlooking the harbour. We were pleasantly surprised! The shrimp cocktail was on point, salads were good, quesadillas enjoyed by one of my kids, and ahi tuna cooked to perfection. While not "fancy", this is a fun location and definitely one I'd go back to.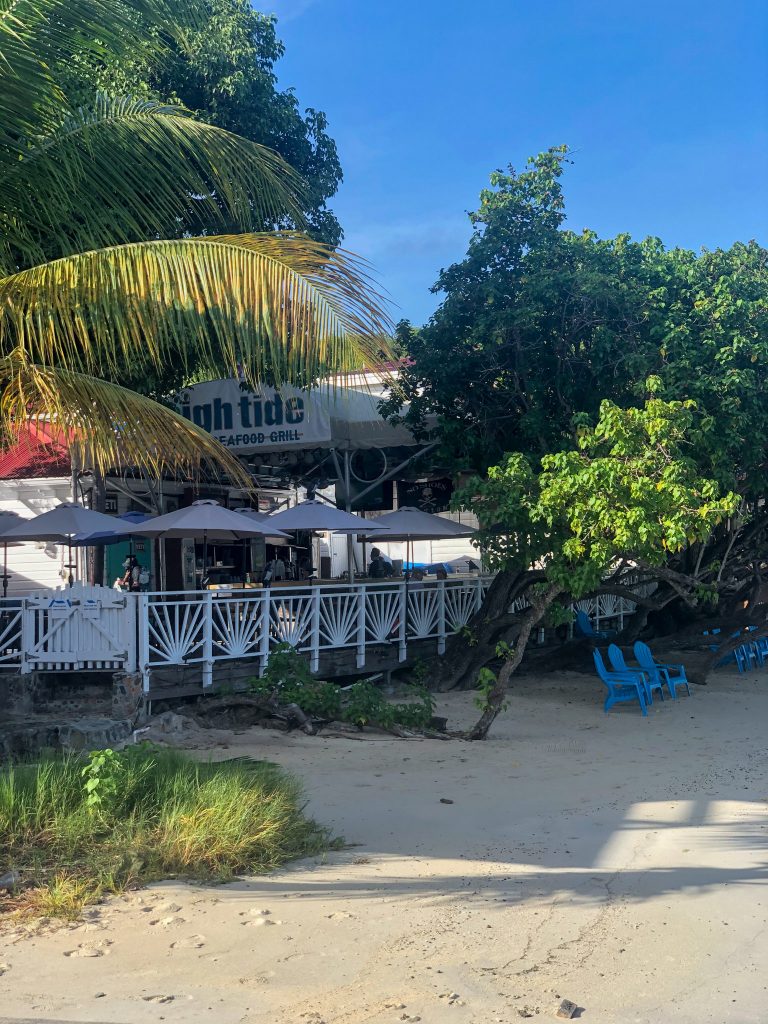 Beach Bar – We stumbled upon this while waiting for a table at The Longboard and got some apps and drinks while we waited. If you can eat gluten, my son and husband highly recommend The Beach Balls (giant cheese balls that are fried). We also got fries and nachos to share, but they have a number of decent options that are family friendly. Don't miss the local root beer!
La Tapa – After being referenced in Winter in Paradise and What Happens in Paradise, La Tapa was #1 on my list of restaurants to visit. Sadly my younger kids were not excited about the menu; it's definitely fine dining and a place that my husband and I would enjoy going to, but we didn't get to eat there on this visit.
The Lime Inn – Lots of vegan and gluten free options, choose from a 3, 4 or 6 course menu. This is a unique restaurant that I highly recommend.
Skinny Legs – A little off the beaten path, Skinny Legs is a must visit in my opinion. The menu isn't huge, but it really offers something for everyone: burgers, salads and fun drinks. No fries as they pride themselves on not having a frier, but you get chips instead – no complaints there. For non-meat eaters, there is a mahi sandwich or mahi salad (I got this!) and also veggie burgers, grilled cheese and even a chili which my eldest daughter got. Don't miss the cute store attached and make sure to try one of their fun cocktails!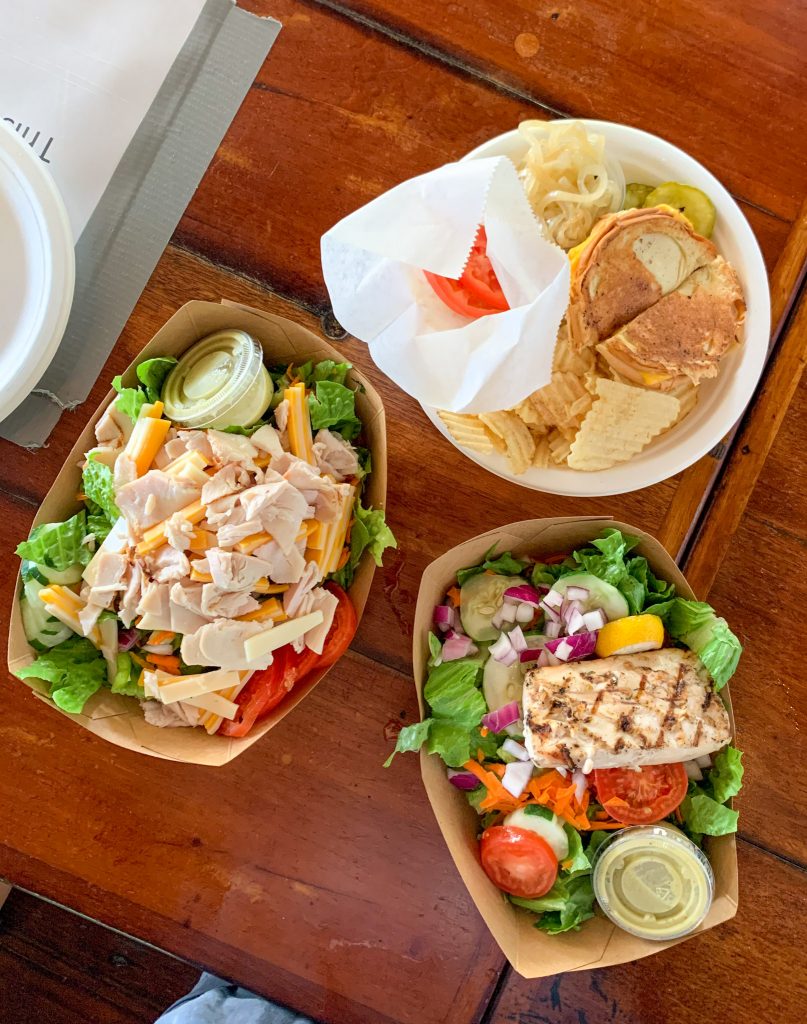 The Tap Room – While this is actually a brewpub, our kids were ecstatic to discover that they make a really good gluten free pizza! This is located in Mongoose Junction, which offers shopping and of course ice cream – the next pick:
Scoops – After reading about Scoops in one of Hilderbrand's books, I knew that the kiddos would love stopping here. There are plenty of options with or without homemade cones (not gluten-free); they also have slushies, smoothies, boozy ice cream and more. Definitely a fun stop that the kids enjoyed.

Grocery shopping on the island
There are a few grocery stores on St. John, but be forewarned – because all of the items need to be brought over, the selection is not fantastic. I found myself just making do with what was available, and made many simple meals. In addition, organic and gluten free selections are somewhat slim. Regardless, it's definitely doable.
Dolphin Supermarket – has the staples, but was being restocked a lot.
Starfish Market – random selection, but had a deli and meat department which was helpful.
St. John Gourmet Market – definitely a good selection of produce (not a lot of organics) and frozen, lots of gluten free foods and "known" brands. No meat department. Back section has a catering area – we tried a few prepared foods which were all really good!
Activities to do on St. John, USVI
Whether you are an active enthusiast, enjoy lazy days on the beach or a little bit of both, there's something for everyone on this island. Based on a National Park, St. John is home to over 20 hiking trails and over 10 gorgeous beaches, each one unique in its own way. Hike trails with gorgeous views, snorkel right off of the beach, rent a kayak, charter a boat, or just chill on the beach with a book or a cold drink. Take in the ruins from a number of sugar mills that date back to the 1700's.
St. John is definitely not an island with lots of nightlife, but it's a super unique place of it's own that can only truly be understood once you visit.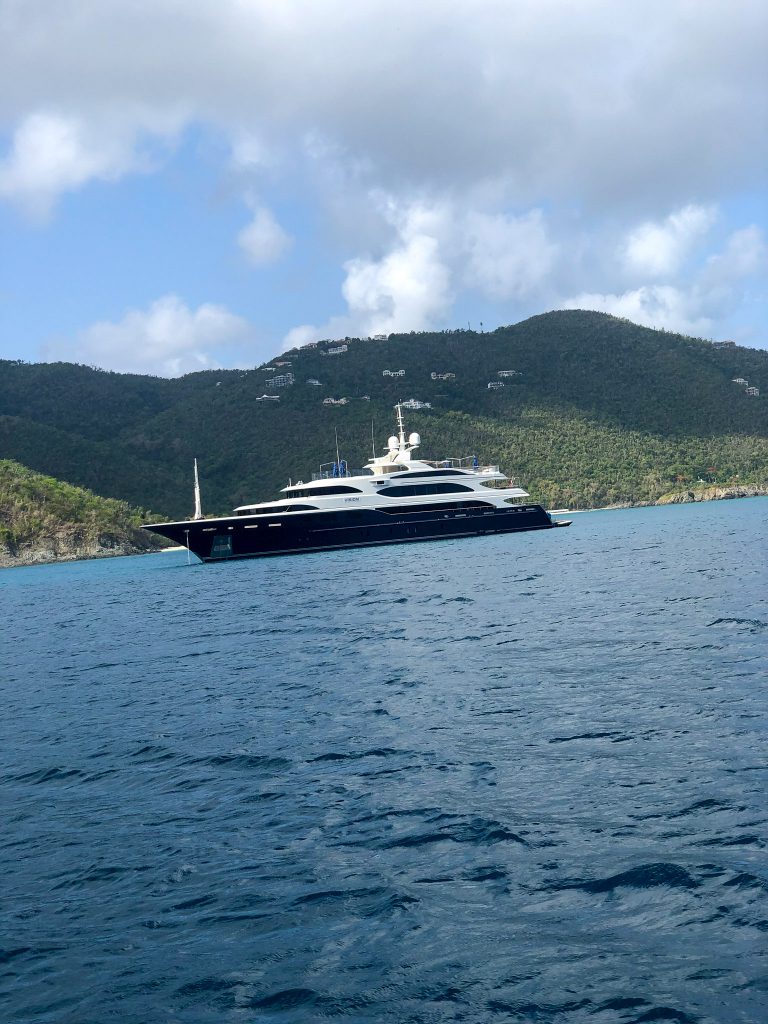 Hiking/best trails on the island
We certainly weren't able to tackle all of the trails available on the island, but here are a few of our favorites.
Reef Bay Trail – Hands down a family favorite, this trail starts heading down on a slight decline and ends at the beach (Reef Bay) along with ruins from a sugar plantation. Be sure to save some gas in the tank, for the way up keeps rising up and up until the end. Definitely worth it, though! I made these 3-ingredient energy bites to take along and was happy that I had them!
Cinnamon Bay Trail – A short 1.2 mile out and back trail, this one starts off with an elevation gain (only the first 1/3 mile) and then keeps climbing, though not as drastically. Our kids did this one with us and yes we had some complaints, but it was still a fun experience.
Rams Head Trail – Sadly we did not get to this trail on our trip, but it's a 2.3 mile out and back that takes you to the end of the island. The trail is said to have little to no shade, and rocky terrain; hiking shoes are suggested.
Caneel Hill Trail – Not gonna lie, this one was a beast. It takes you up and up and up. We went 1.5 miles of the 2.2 mile total and had enough. Coming down is downhill and rocky, so I recommend hiking shoes. A fantastic workout and amazing views, but definitely tougher than we expected.
Lind Point Trail – Definitely an easy, leisurely one, this trail has an upper and lower. The upper is tougher (though milder than many of the others on St. John) and has some views, but not many. The lower is super nice, mostly flat and a good one for easy exercise. Stop off at Solomon Beach and Honeymoon Beach, both accessible off of the trail. Parking is behind the Visitor's Center.
L'Esperance – This is a not-as-busy trail that takes you to the one and only Baobab tree on the island and is similar to the Reef Bay hike. Lots of ruins along the way.
Best beaches on St. John
Our favorite beaches that we visited on our St. John vacation, in no specific order:
Trunk Bay – absolutely beautiful and great snorkeling. Don't miss the snorkeling trail.
Maho Bay – super calm, lots of boats docked and just a chill environment. Refreshments for sale.
Waterlemon Cay – not for the beach, but beautiful snorkeling.
Peter Bay – also super snorkeling, though not a large beach.
Honeymoon Beach – located where Caneel Bay used to be, this has a full restaurant and bar along with snorkeling and lots of turtle spotting.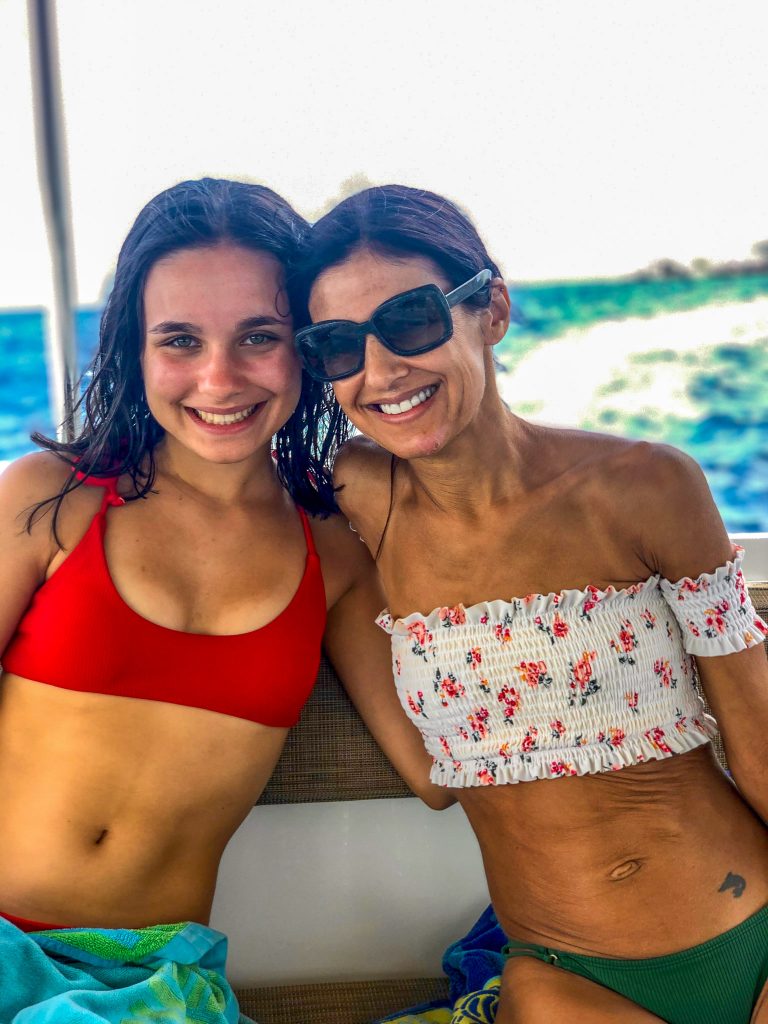 So there you have it. Everything that we loved about our family St. John vacation. I highly recommend this for anyone who likes fun and sun. Please comment below or reach out with any specific questions. I hope you get to visit someday, too!