Just because you are going on vacation doesn't mean that you can't enjoy healthy meals. With a little thought and preparation, you can put together tasty meals that are, in my opinion, a much better option than succumbing to fast food or other restaurant foods. Plan ahead and eat better and save money while on vacation.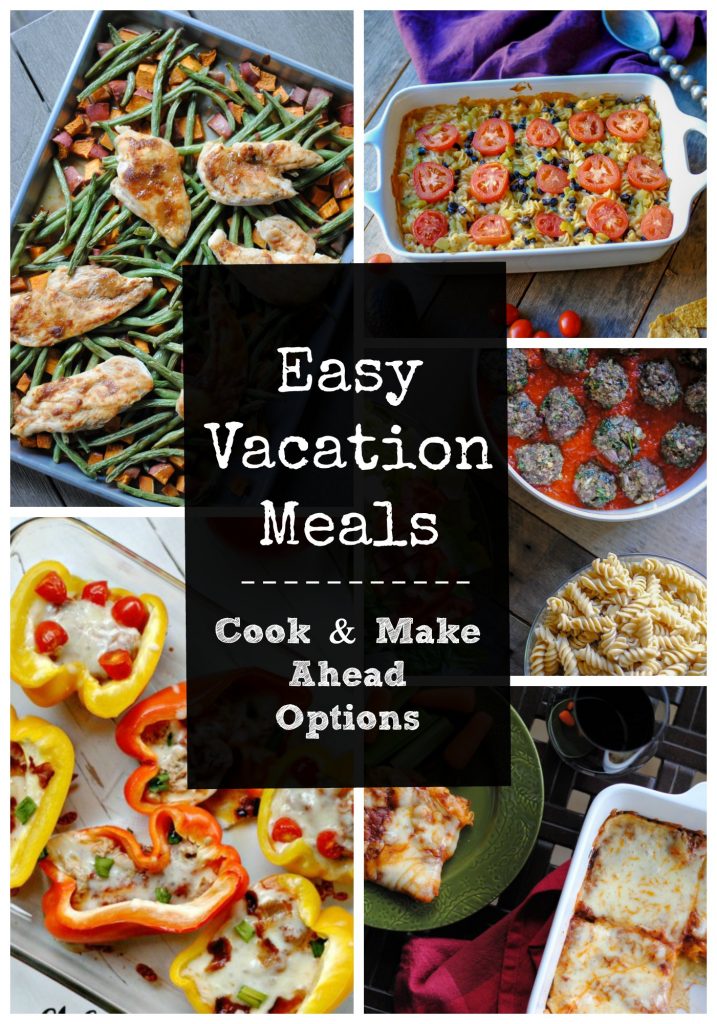 Why Pack Easy Vacation Meals
Why not pack meals for your vacation?! The reasons why I feel strongly about this is:
You know exactly what you are eating. What oils are being used, if sugar is added, is it organic? You won't have these questions if you cook yourself!
Save time by not having to seek out restaurants or wait for service.
The cost savings are another obvious. We ate breakfast out one of the days on our last vacay, and it was $60 for 6 of us! I don't know about you, but I'd rather serve up some oatmeal + fruit for $15 (for 6) and use that extra money elsewhere.
Maintaining your healthy living goals is easier when you pack and prepare your own food.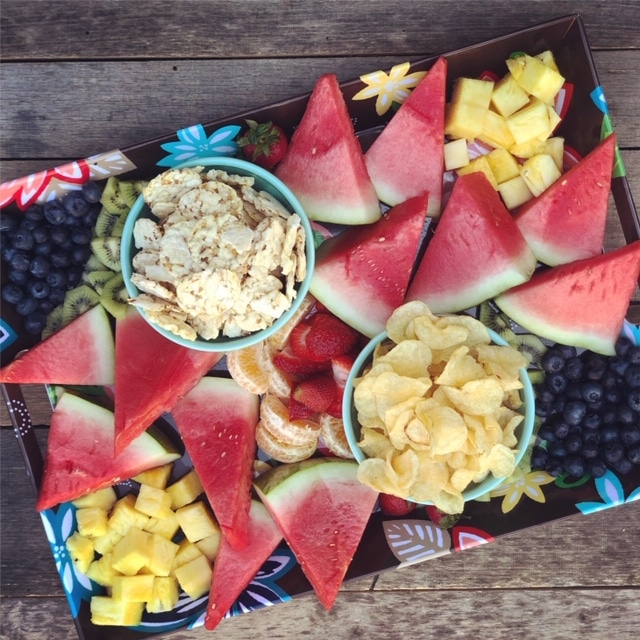 Vacation Meal Planning Tips
I'm not gonna lie – you need to do some thinking and planning here. You can't wake up the morning of and decide you're going to bring food – some preparation is required.
Freezer meals are super helpful if you like to do these (read on).
Seeking out a grocery store sometime upon arrival is also suggested. Yes, you can bring some (or frankly all) of your foods, but having that flexibility will help.
Be flexible and don't put a ton of pressure on yourself. If one of the days you end up eating all of your meals out, it's okay!  If you have bars and fruit for one of your meals, or something else unconventional, it's okay! You needn't stress while on vacation; this is meant to help you! 🙂
Easy Vacation Meals to Cook (with Kitchen Access)
I like to book a place with a kitchen/kitchenette and inquire about their cooking materials, if you have a question (ie – do you have a blender?). Most of the following meals take minimal appliances and can be made quickly and easily.
Nachos
A simple versatile one, this has always been a crowd pleaser for us! You will need:
Place tortilla chips on a baking sheet and top with beans, chicken and cheese. Bake at 350 until cheese has melted. Remove and add dollops of salsa, and cubes of avocado. Sour cream would make a nice addition, too.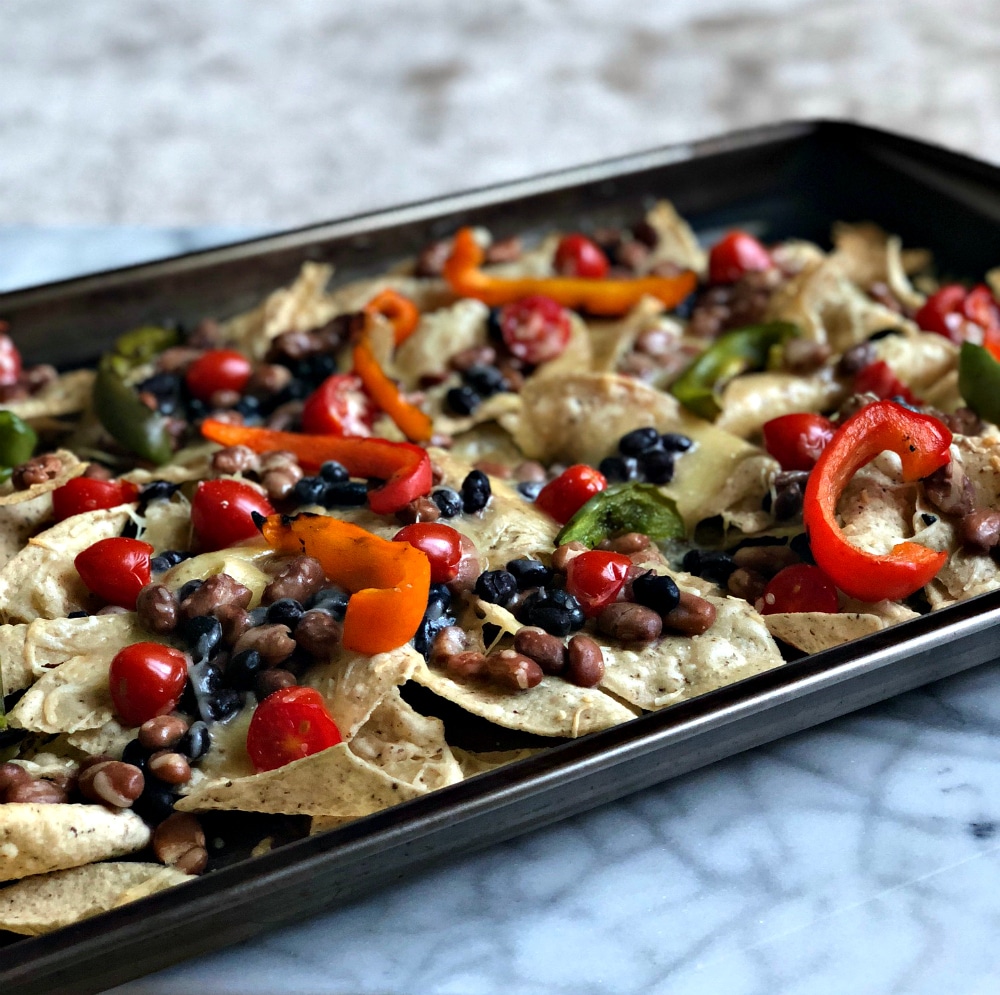 Charcuterie board
I love this idea because the options truly are endless. In fact, you could get a bunch of ingredients and mix and match this idea on two different nights! Here are some ideas to get your thoughts going:
If you need some more inspiration, check out this post with lots of ideas and images on how to create a finger food platter.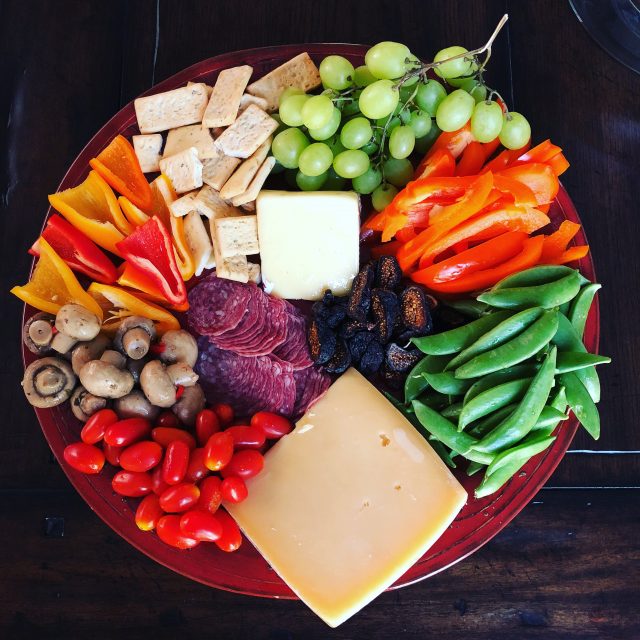 Sandwiches
An oldie but goodie, my family always enjoys making their own variation of this. Items that travel well can include: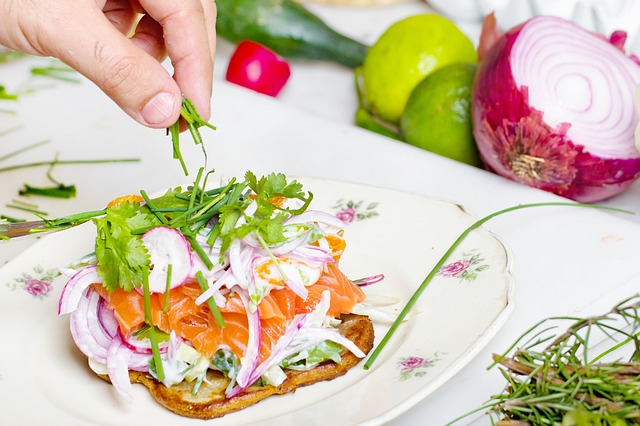 Pasta + Sauce
Doesn't get much easier than this. Get some pasta of choice, a jar of sauce, and a fruit or vegetable to go on the side. A bag of lettuce works nicely; add in a bag of carrots + hummus on the side and you've got yourself an easy meal!
Mexican night
Cook some taco meat prior to leaving; freeze ahead of time and pull it out the morning that you leave. In addition, bring the following items:
Pizza
Another tried and true. The possibilities are endless here. And while homemade dough is what we do when at home, I'm a little more realistic while on the road. I don't want to have to schlep along the dough, an appropriate baking sheet, spray, etc. Instead I'll bring a box of Simple Mills crust or a pre-baked whole-wheat version. Topping suggestions: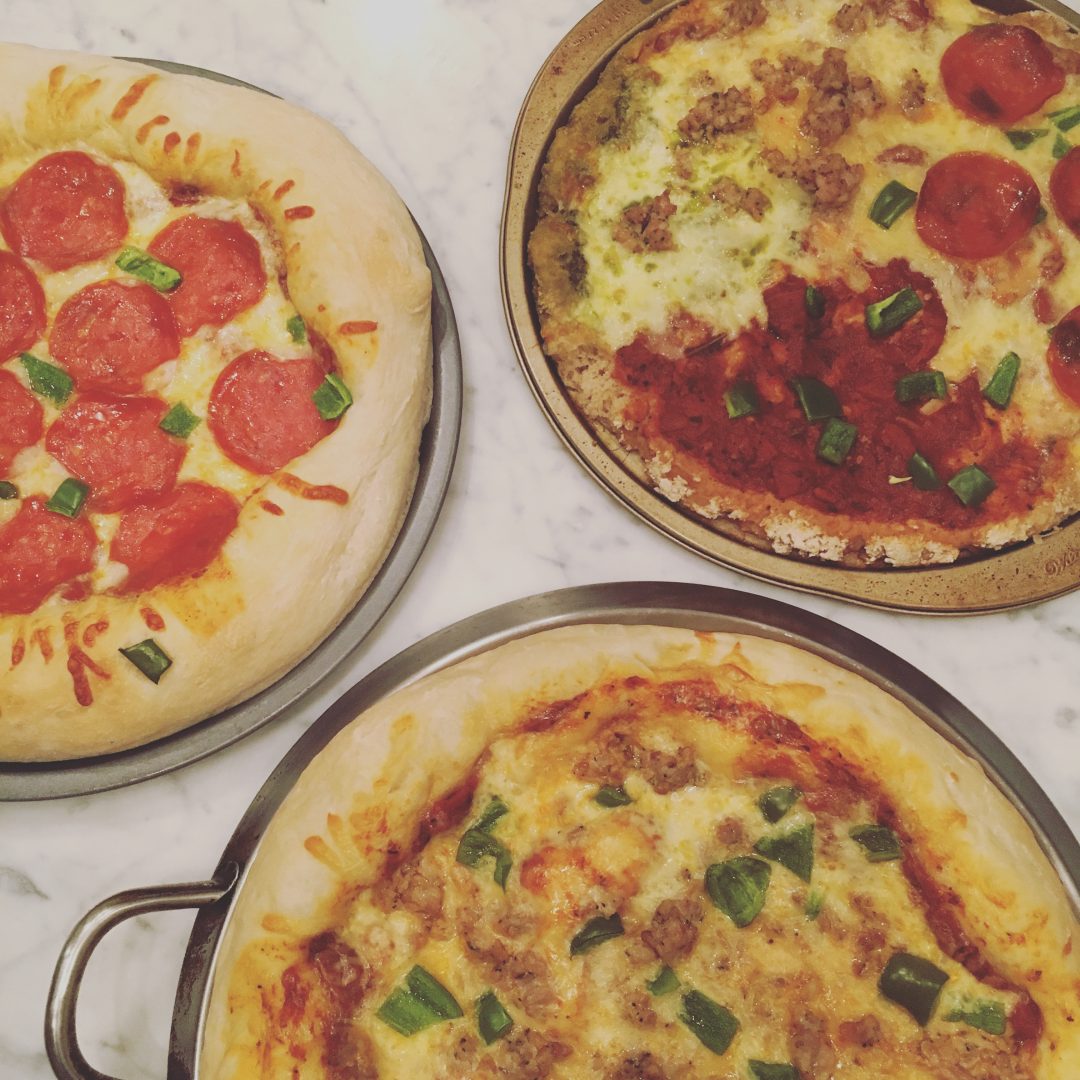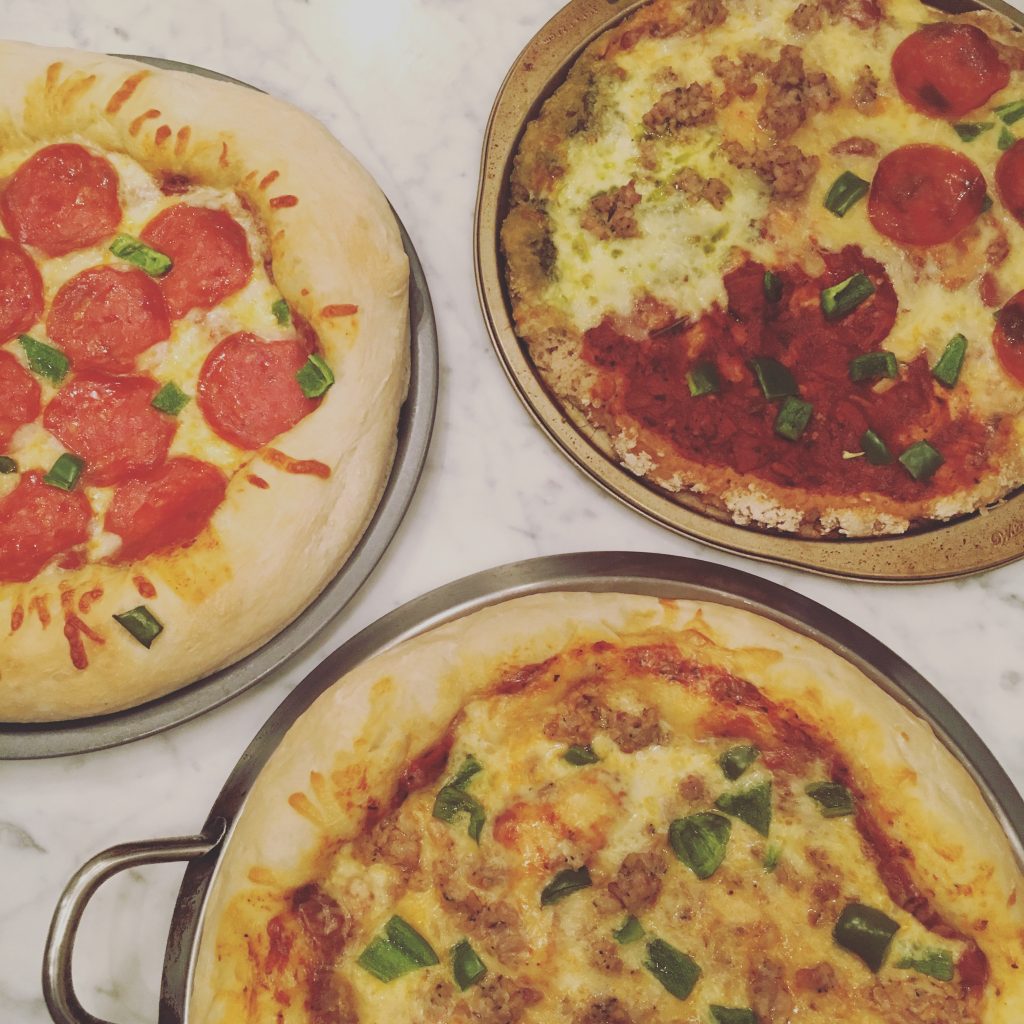 Easy Vacation Meals to Make Ahead
Making meals ahead of time and freezing them in preparation is a great way to take even less stress off of your packing and on-site prepping, and to be able to enjoy a variety of foods. Here are a few meals that work well in making ahead of time and freezing:
Healthy Chicken Sweet Potato Casserole
Be sure to stay tuned for a related post, Easy Vacation Meals to Cook without Kitchen Access – perfect for when you are camping or staying in a hotel. And if you are planning on taking a cruise soon, this is a must-read for eating healthy on a cruise! Oh and of course – How to Eat Healthy When Traveling. A must read!
Also, do you have other suggestions for easy meals while vacationing? I'd love to hear about them in the comments below!
---
This post may contain affiliate links which won't change your price but will share some commission.