I've discovered a new meal prep trick: making sauces that you can use in a number of ways. Over the weekend, I'll spend some time with my high speed blender making sauces, like pesto, this green tahini sauce, and a new recipe: nut-free "peanut" butter sauce. I, along with two of my kids, cannot eat peanuts, and I was longing for a Thai-inspired sauce that was gluten free and peanut free. The end result is sooo tasty and we've been eating it on everything from brown rice ramen noodles, chopped salads and more. Whip up a batch of this over the weekend and use it in a number of ways.  Oh, and did I mention that it's Paleo-friendly, too?!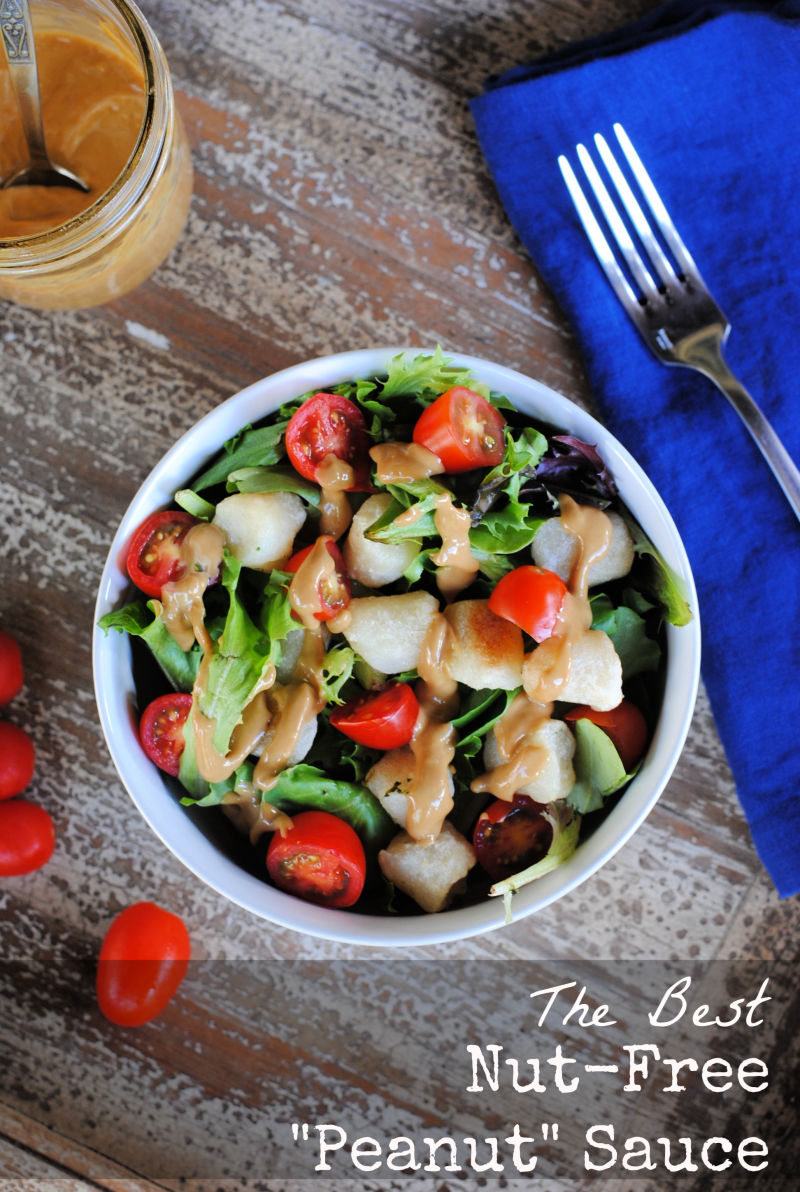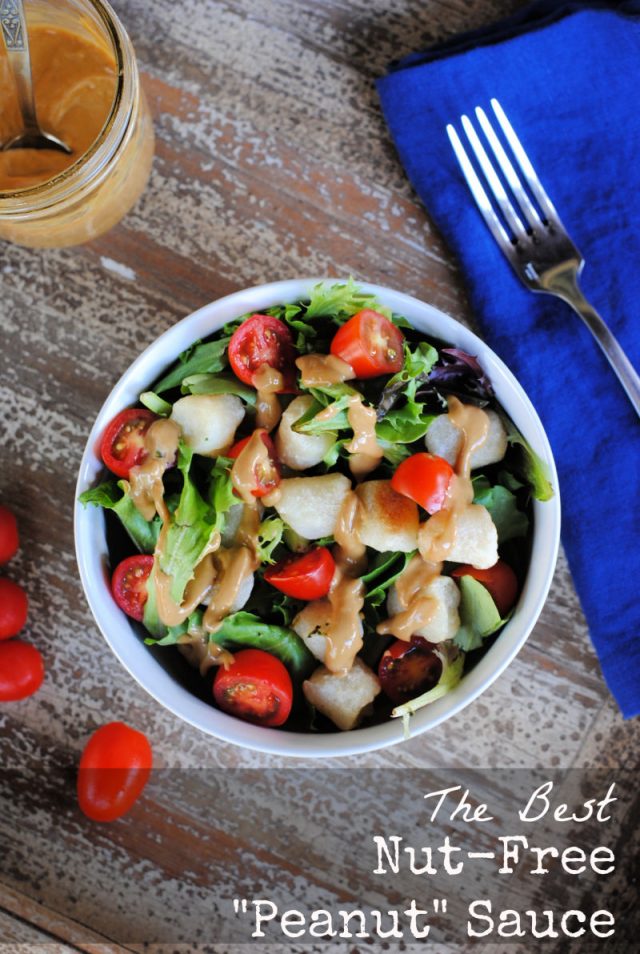 How do you make a nut-free peanut butter sauce?
Making a nut-free peanut butter sauce is quick and easy. Simply add the ingredients to a high-speed blender, and blend until smooth. If you like spice, add in some sriracha for an added kick. You can store this in a glass jar in a refrigerator for about a week. A tip in using: bring to room temperature, or simply heat a microwave-safe container for 20-30 seconds to make it creamier and easier to drizzle or spread. And also – did you know that regular soy sauce contains gluten? If you, like me, avoid it, opt for a gluten-free soy sauce.
What is a good replacement for peanut butter?
My two favorite substitutes for peanut butter are sunflower seed butter (sometimes called sunbutter) or almond butter. Cashew butter is also a good option, and generally has a very smooth consistency. If you have allergies or food sensitivities relating to tree nuts, opt for sun butter. My personal choice would be organic sun butter or no sugar added sun butter. Trader Joe's has a great option of a no-added sun butter that's very economical.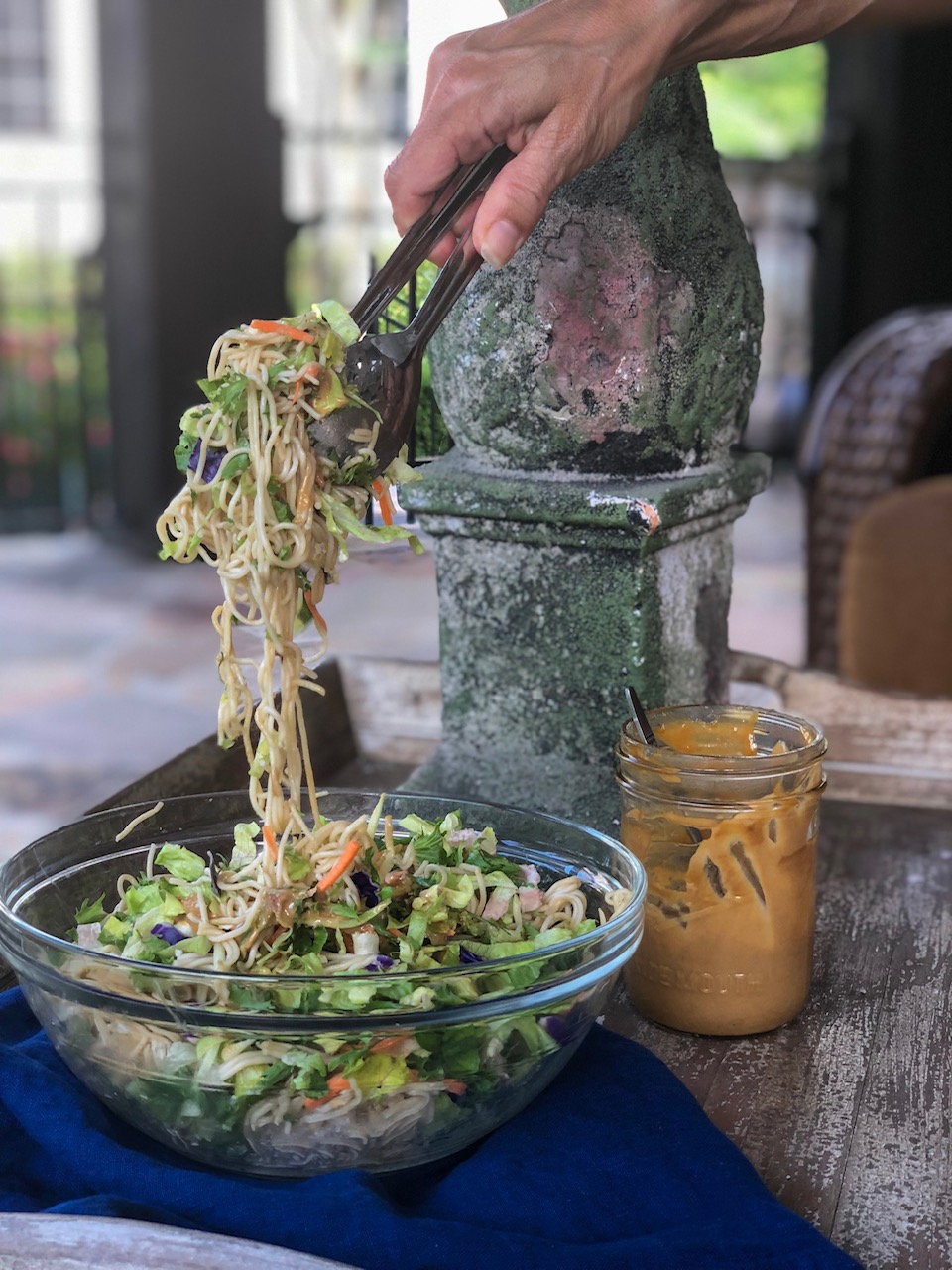 Is sunflower butter safe for peanut allergies?
Seeds are not in the same plant-family as nut-producing trees, which make them safe for many people who cannot tolerate or who have an allergy to peanuts and/or tree nuts. For that reason, seeds are often used in place of nuts in recipes; I have been doing this for the past two years with success. Seeds provide significant nutritional values of nuts and are somewhat similar in taste, too. With that being said, while they are not common, some individuals do have an allergy to seeds. If there is any question in mind, you should consult with your allergist to make the best decision regarding eating seeds.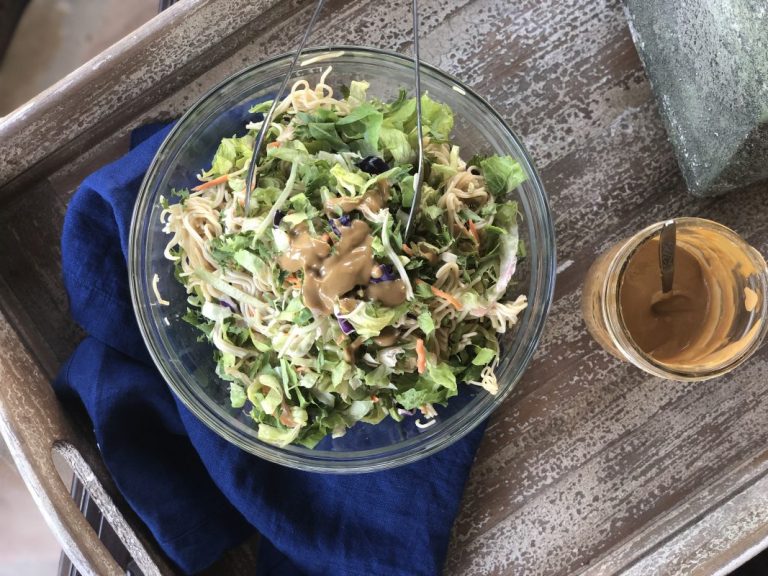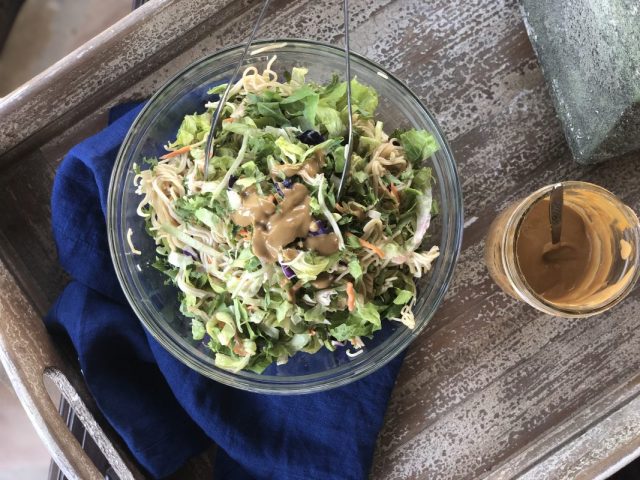 Uses for Nut-free "Peanut" Butter Sauce
There are so many uses for this nut-free "peanut" butter sauce! Some of my favorite ways to use it are on:
Salads
Chicken
Vegetables
Served with spring rolls
A dip for lettuce "sushi"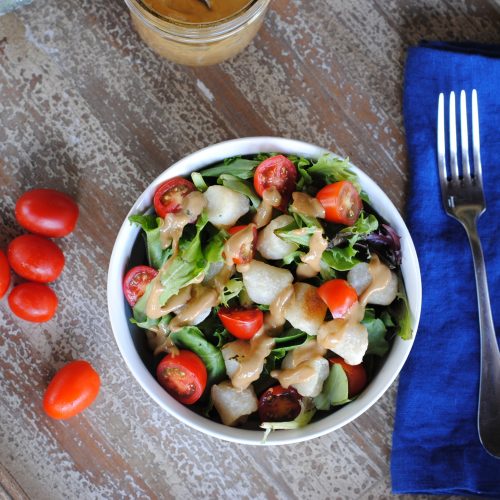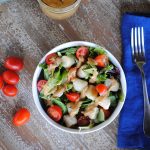 Nut-free "Peanut" Butter Sauce (Paleo, Dairy free, Nut free)
Your new favorite go-to sauce for everything to include noodles, salads, roasted veggies, chicken or fish.
Course:
Drinks, Lunch, Salad
Ingredients
1/2

cup

sun butter

1/3

cup

low sodium soy sauce

(use Tamari for gluten free)

1/3

cup

sesame oil

1/4

cup

rice vinegar

1

tbsp

honey

1

small knob

fresh ginger

, peeled

squirt

sriracha

(optional)
Instructions
Add all ingredients to a high speed blender and blend. Store in a glass jar in the fridge; bring to room temperature for easier mixing/drizzling onto foods.
Recipe Video
Let me know if you make this and if you don't love it as much as we do! XOXO