Do you also love seeing what others eat? If you're anything like me, then the answer is YES! It helps me get new ideas to go off of and for whatever reason, it's just interesting to me. There are so many different "diets" and food preferences out there, so it creates quite a vast opportunity to really eat a variety of foods. So I figured I'd track my intake for the week and share it with you. If you want to see what I ate last week, read on!
I must say that I picked quite the interesting week to share with you. I've had a major diet change that included adding in one food that I haven't eaten in 5 years and removing a ton of other foods. Unfortunately this wasn't necessarily by choice, but on my quest to heal myself from some recent issues that I've been facing. I'll be touching on this more in an upcoming post, but see if you can figure out what foods I added in and removed:). Here goes – here's what I ate last week:
Note: I drink water all day unless noted. I'll do one cup of warm water with lemon each morning, too.
Sunday:
Breakfast:
Go Macro Bar + 1/2 of a Lenny Boy Kombucha. I fell in love with the GoMacro Bars when I did the FODMAP diet. They are tasty and didn't cause any bloating and oh yeah – they're pretty convenient, too!
Lunch:
Sautéed cabbage, One Pot Italian Pasta (recipe coming soon!) and celery with sunbutter. After taking this photo, I realized I was still hungry so I had a handful of pecans and 2 pieces of dark chocolate.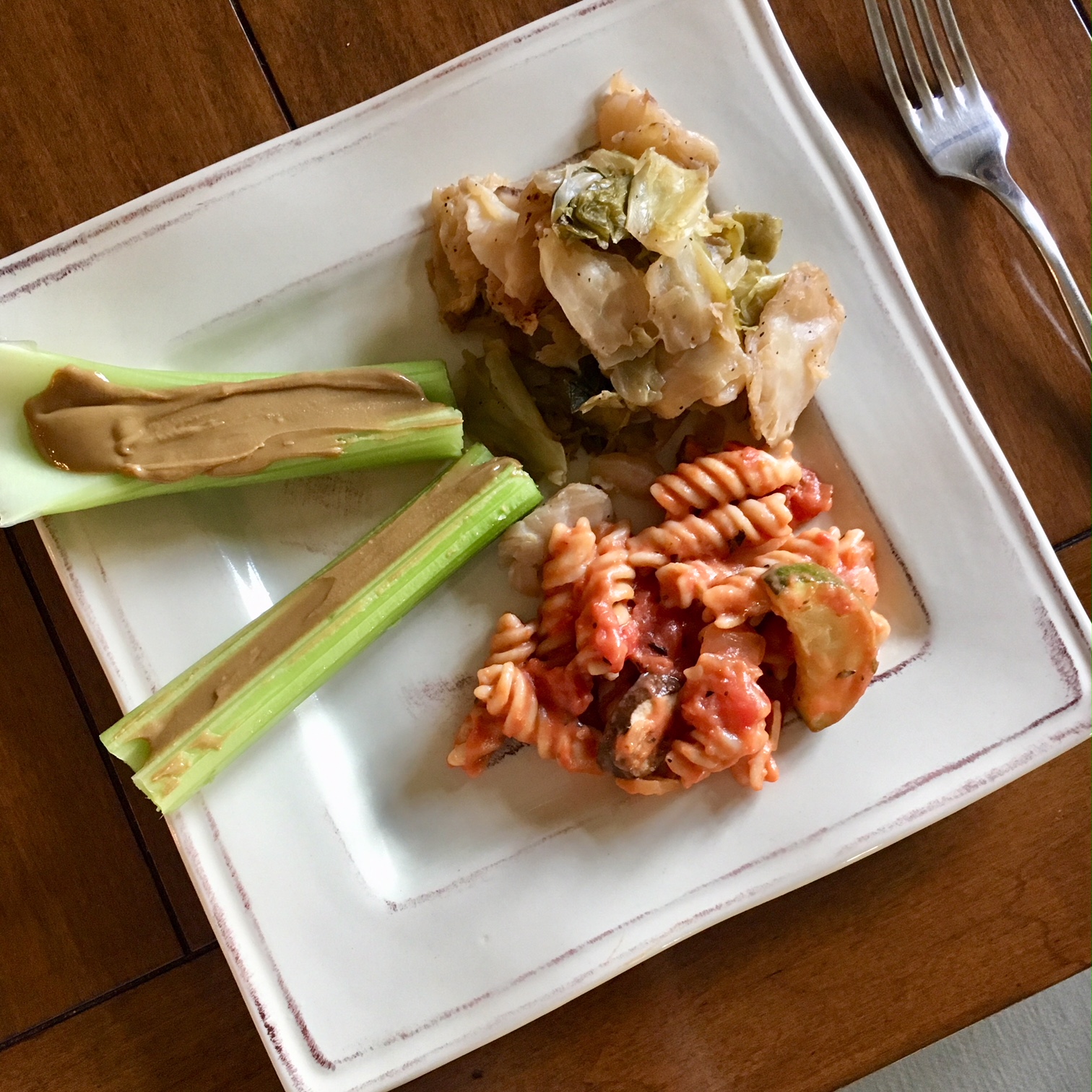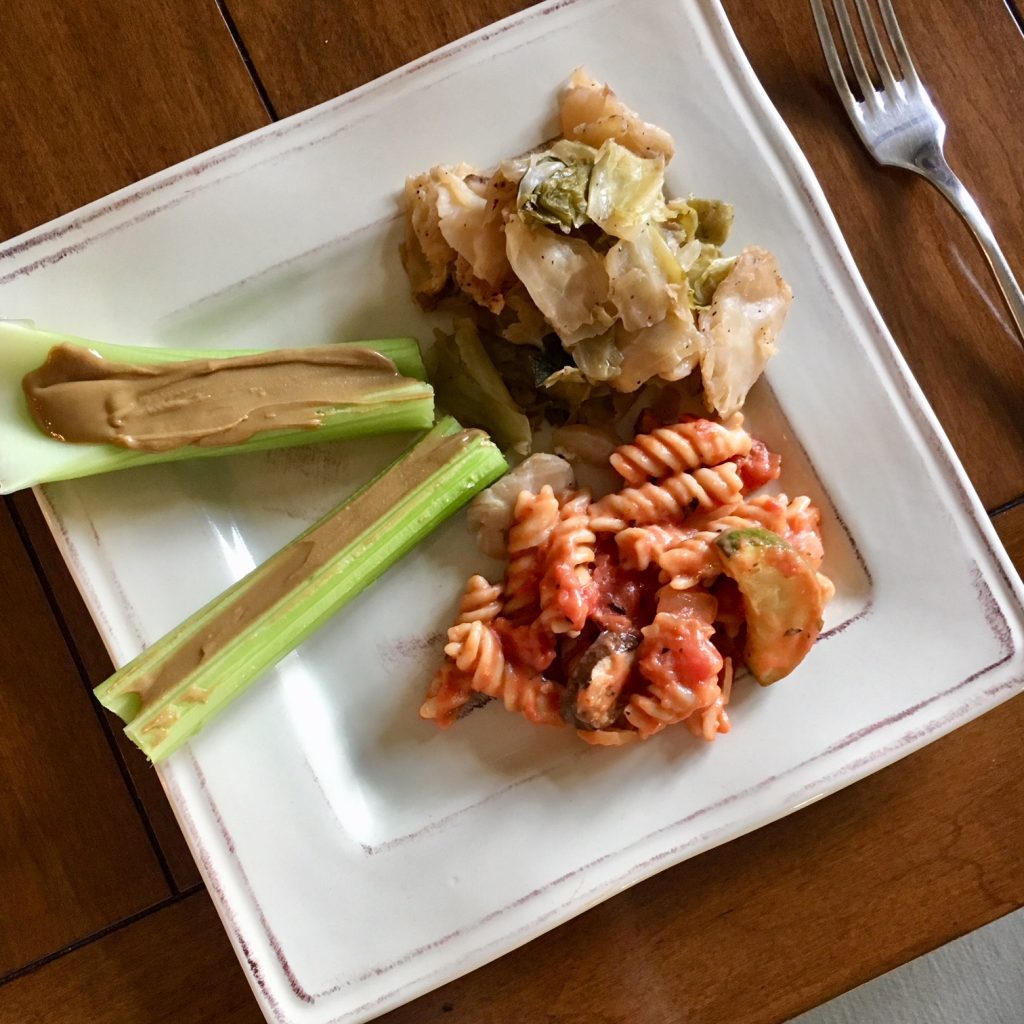 Snack:
Carrots + hummus and a Raw Crunch Bar.
Dinner:
Indian-cooked cauliflower & potatoes (Gobi) and Saag (Indian-cooked spinach & mustard greens) with brown rice and tomatoes on the side.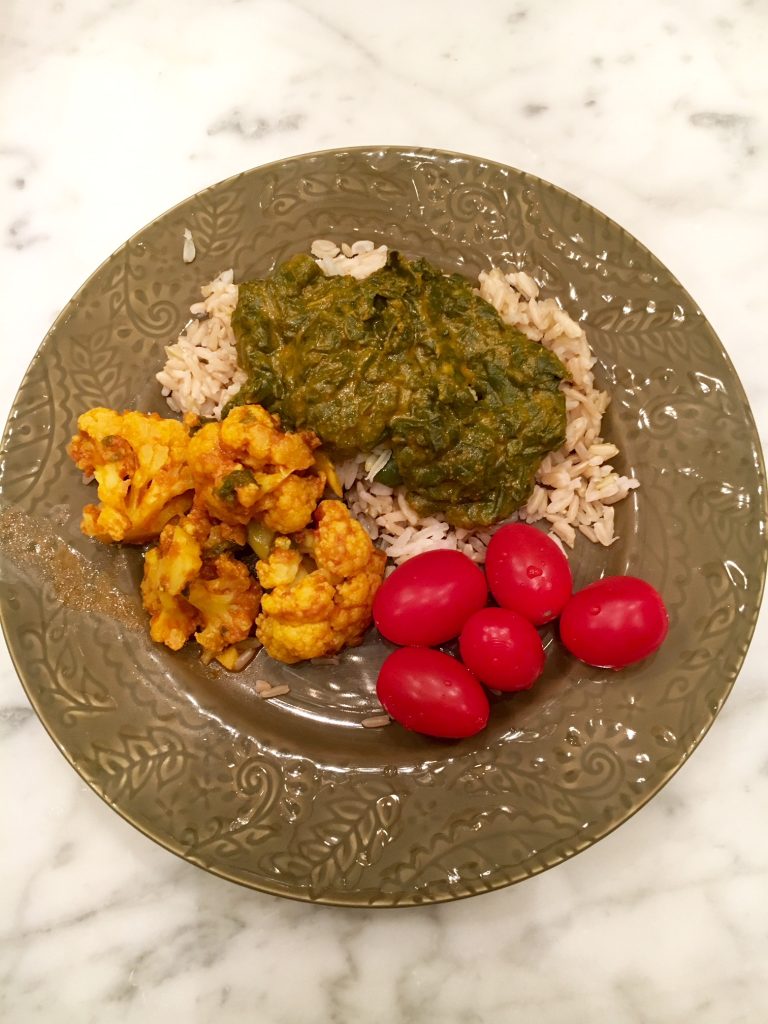 Monday:
Breakfast:
Banana with sunbutter + decaf coffee with coconut milk.
Lunch:
2 sprouted corn tortillas with smashed avocado and cherry tomatoes on top; Sumo orange (my absolute favorite and finally available again!). Another piece of dark chocolate:).
Snack:
Homemade trail mix with (unsweetened) dried bananas, pecans and raisins.
Dinner:
Salad with spinach, hard boiled eggs, tomatoes, almond slivers and a tahini dressing.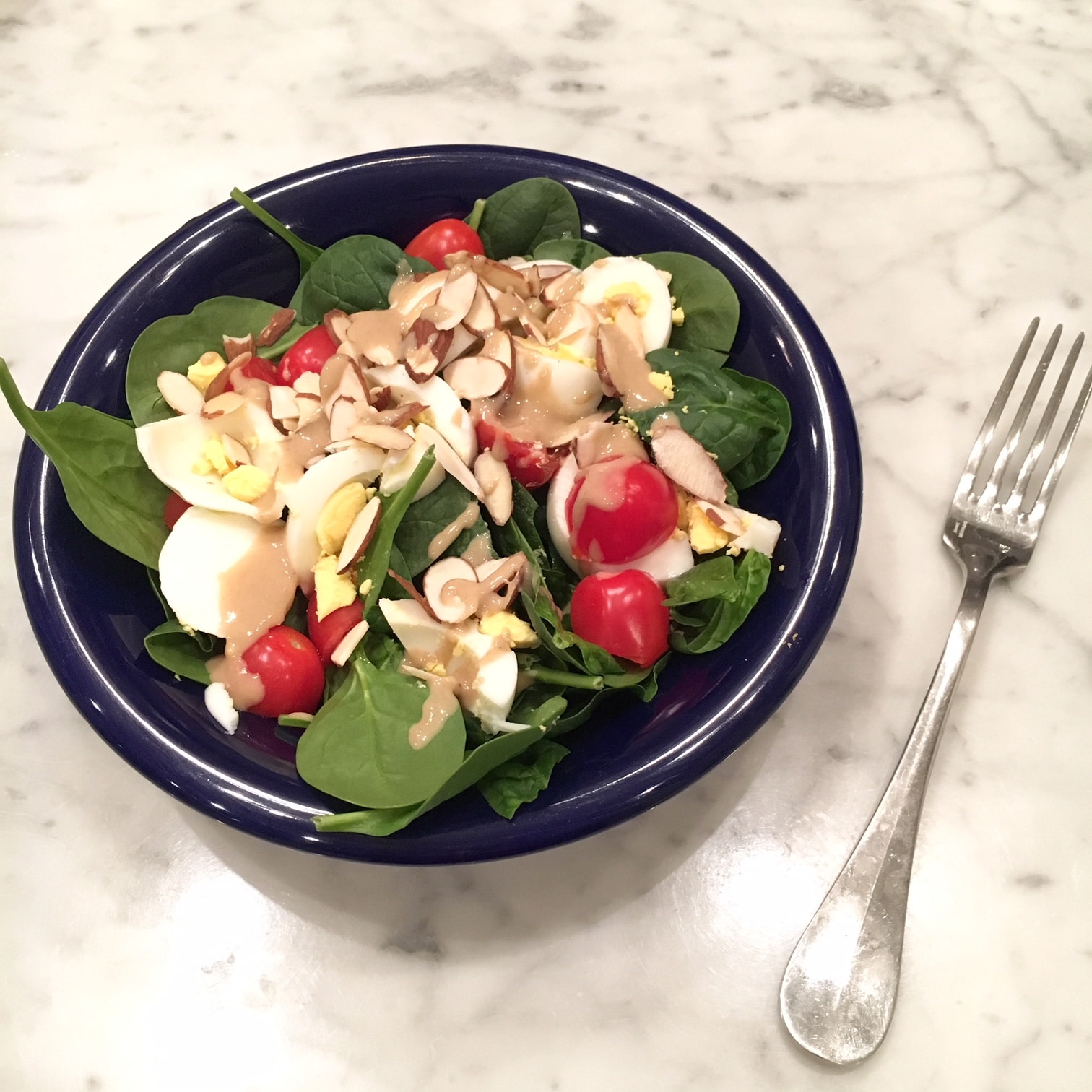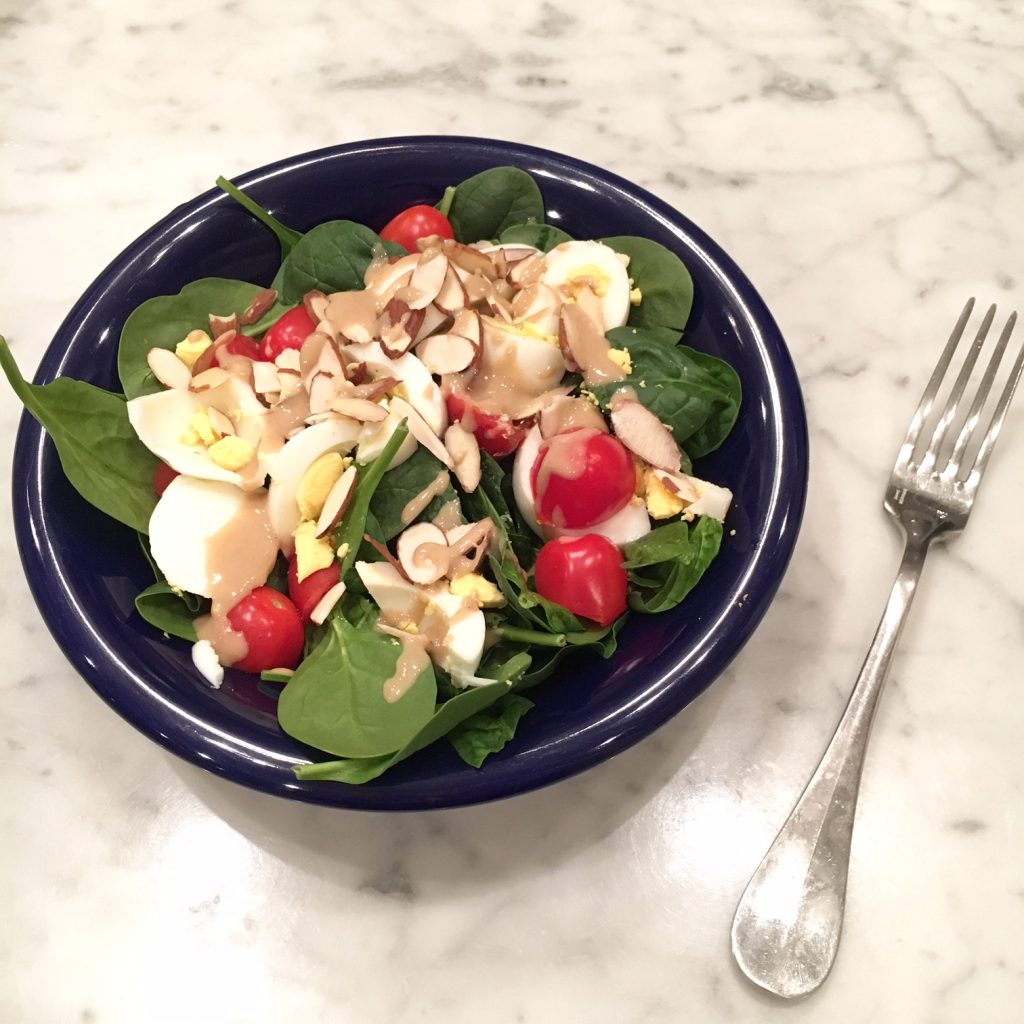 Tuesday:
Breakfast:
Another GoMacro Bar; handful of blueberries.
Lunch:
Sautéed cabbage, Sumo orange, 2 hard boiled eggs.
Snack:
Homemade gluten-free banana bread with sunbutter. Carrots and celery + hummus.
Dinner:
One Pot Taco Pasta + more celery sticks.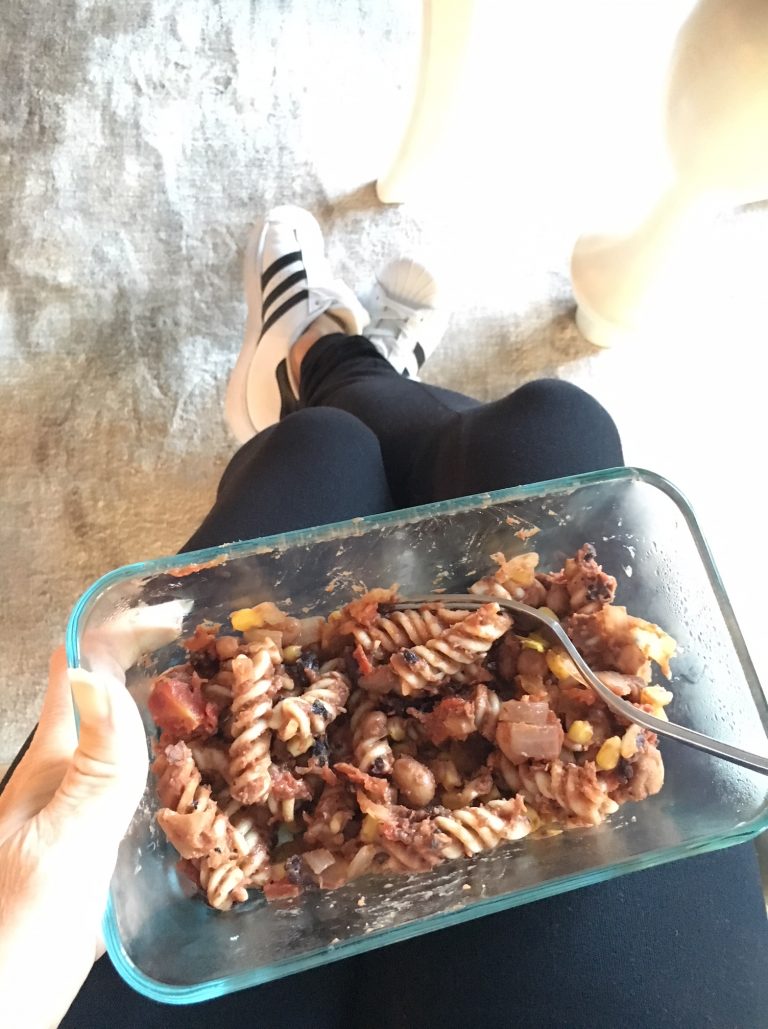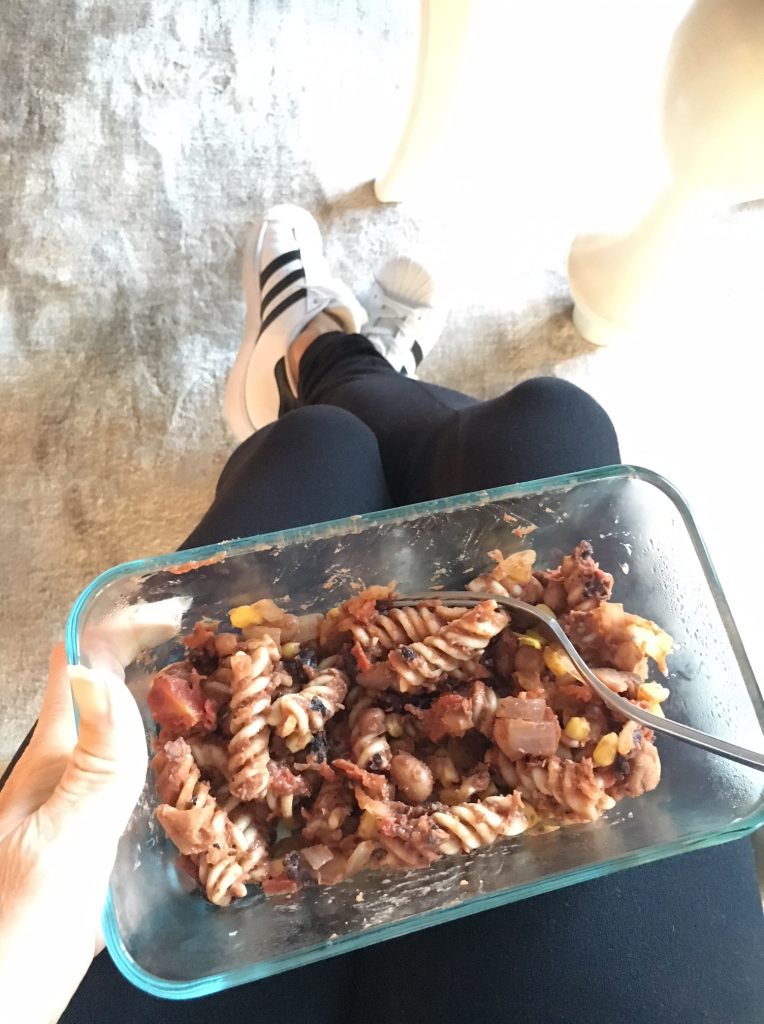 Wednesday
Today I did something I've never done before … I did a juice cleanse! Not familiar with what this is? People choose to do anything from a 1-day cleanse to a 3-day, generally. I've read about others doing up to 30 days even. Yikes! Health benefits are said to include the following:
Detox and cleanse
Boost your immune system
Be a great supplement for weight loss
Increase your energy, mood and mental focus
Improve your overall health
I'm not looking to lose weight, but I'm always up for boosting my immune system and improve my energy, mood, mental focus and overall health. Plus I wanted the challenge. Could I do this for 1 day? YES! I was up for the challenge.
My cleanse included the following; if you'd like to know more of what was in each of them, you can visit their site for inclusions. I did ask for extra ginger where applicable and I have to say that the last one (the Coco Pro) was AHmazing. And yes, it was totally doable. I was hungry a few times in the day, but the coconut drink really helped satiate me.
CORE CLEANSE
(1) Sweet Greens
(1) Fresh Greens with Ginger
(1) Fresh Greens / Ginger Greens mix
(1) Mean Greens
(1) Ginger Greens with Spirulina
(1) Fresh Young Coconut blended with Hemp Seeds and Probiotics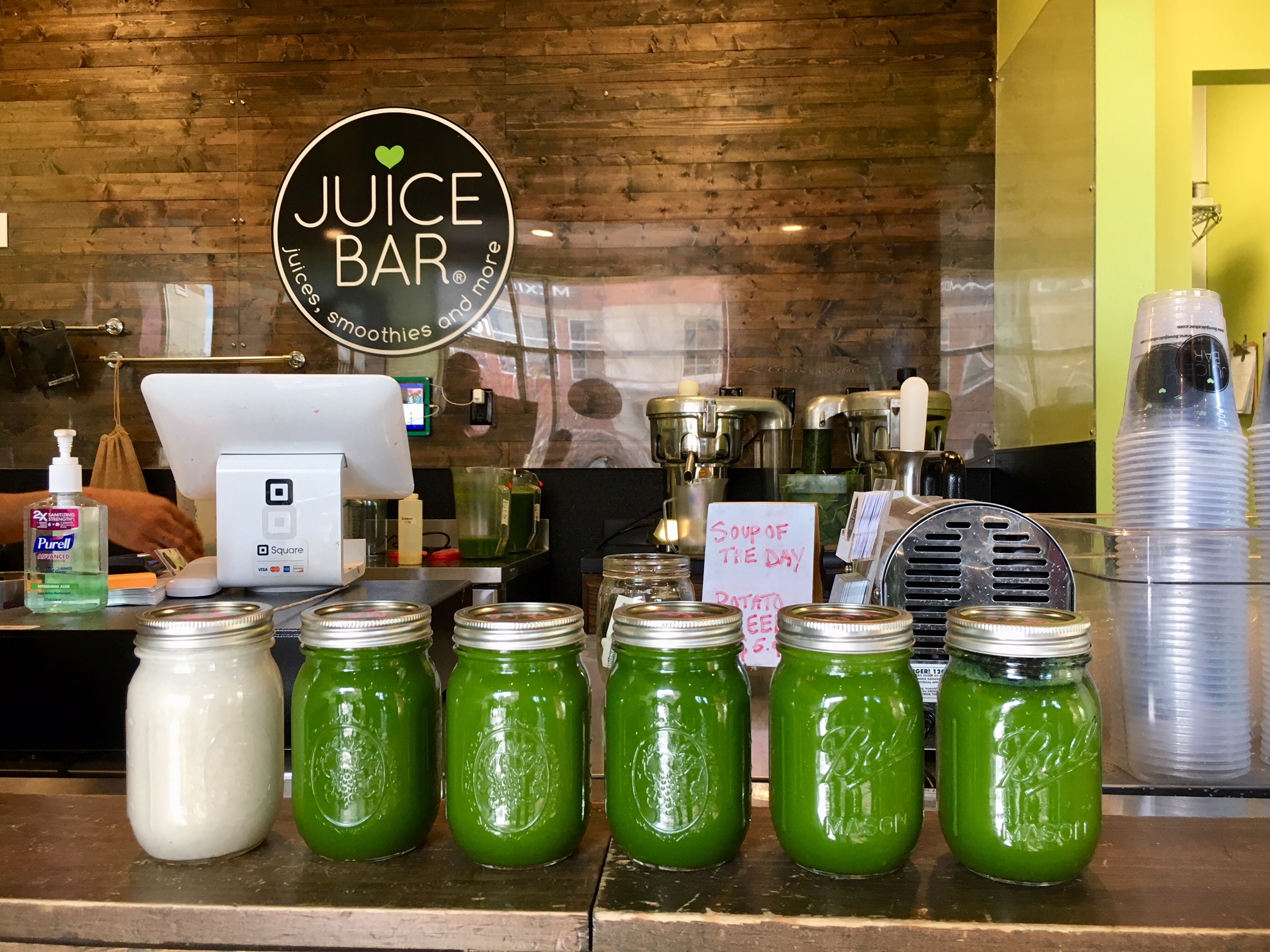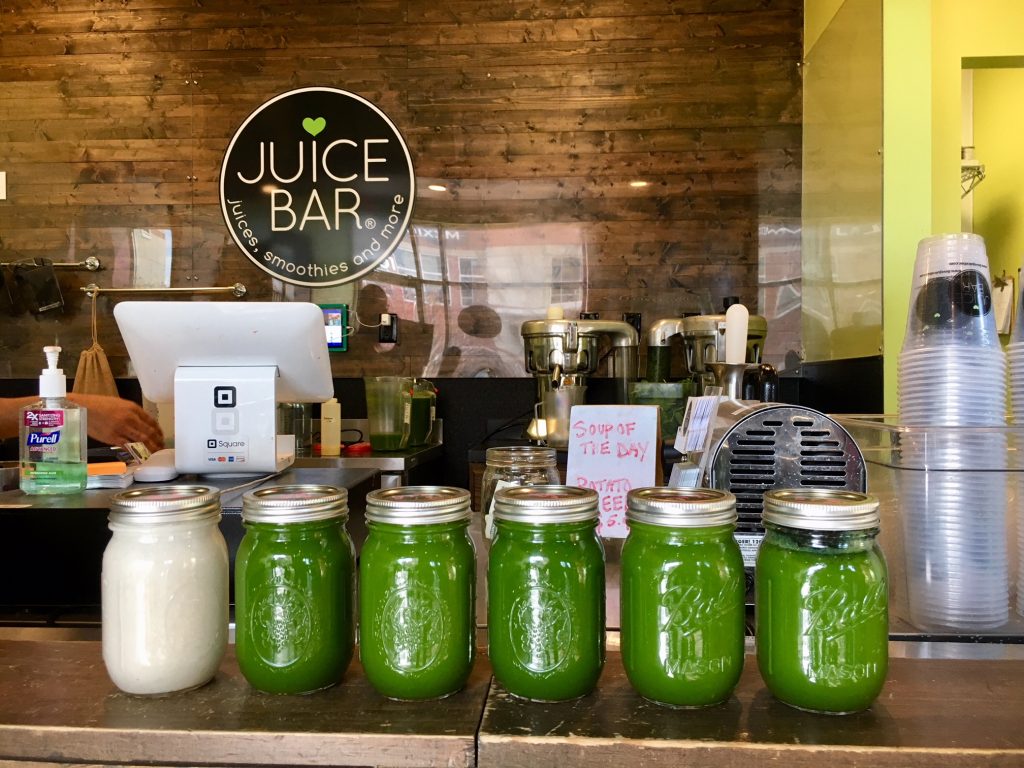 Thursday
So the juice cleanse on Wednesday was actually just very good timing on my part. On Tuesday, I got the results back from food sensitivities testing and it turns out I have a LOT of sensitivities. Now here's the thing – this ain't my first rodeo with food sensitivity testing (I will elaborate in another post so that we can keep focus here). Bottom line: I need to take a break from (wait for it): all grains, all nuts, all beans and legumes and a few other goodies like whey, tomatoes and chocolate. Cue the tears. It might not mean forever, but since I've been having autoimmune issues for a few years, I know that I need to really dig deep and try to gut through this.
I haven't eaten red meat or pork in 24 years, and at this point, I'm not planning on going back. I haven't eaten chicken or turkey in 5 years, but given the fact that my food choices are so limited, I have to be more open to ideas; I realize this. It's not what I *choose* to do, but I've got to get some decent calories and protein into my diet. So today begins the day of a new "diet". Here goes.
Breakfast:
Few pieces of organic rotisserie chicken + (yet another) Sumo orange. Have I told you I love these things? 🙂
Snack:
Lunch:
Roast spaghetti squash topped with butter, nutritional yeast, tahini and pumpkin seeds. Not bad! I usually top with tomatoes but since I can't do them right now, this was a great alternative.
Snack:
Made in Nature's Espresso coconut chips. These are seriously the bomb.com!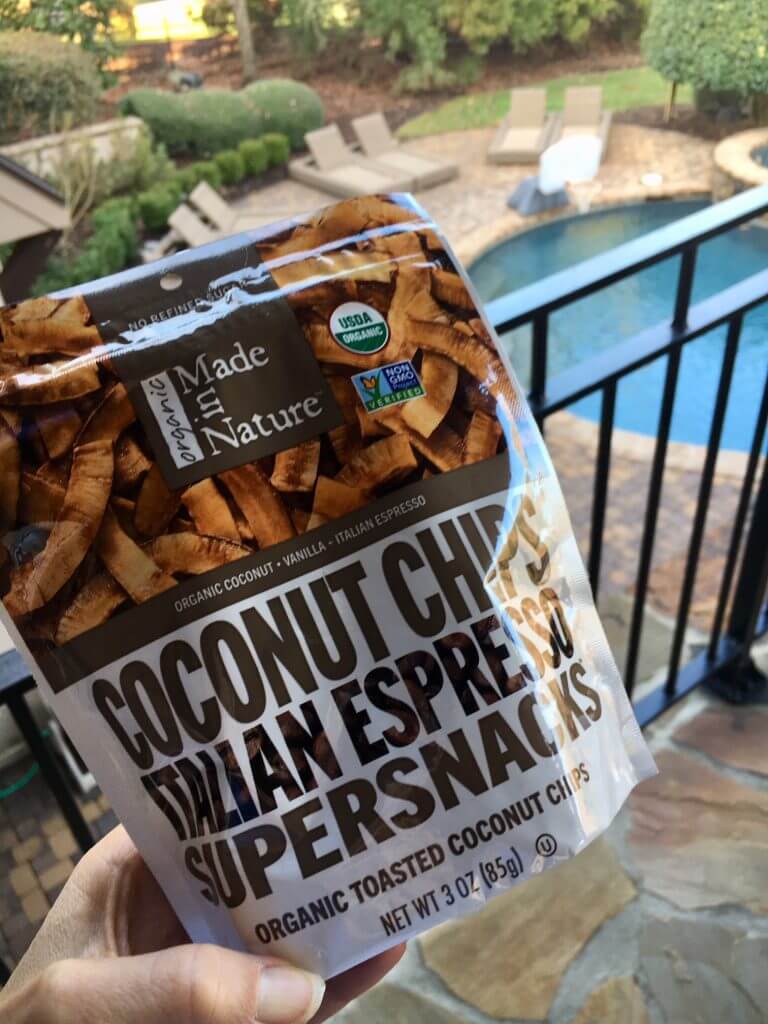 Dinner:
Tuna seared in coconut oil and Celtic Sea Salt Seaweed Seasoning with baby spinach and cucumbers.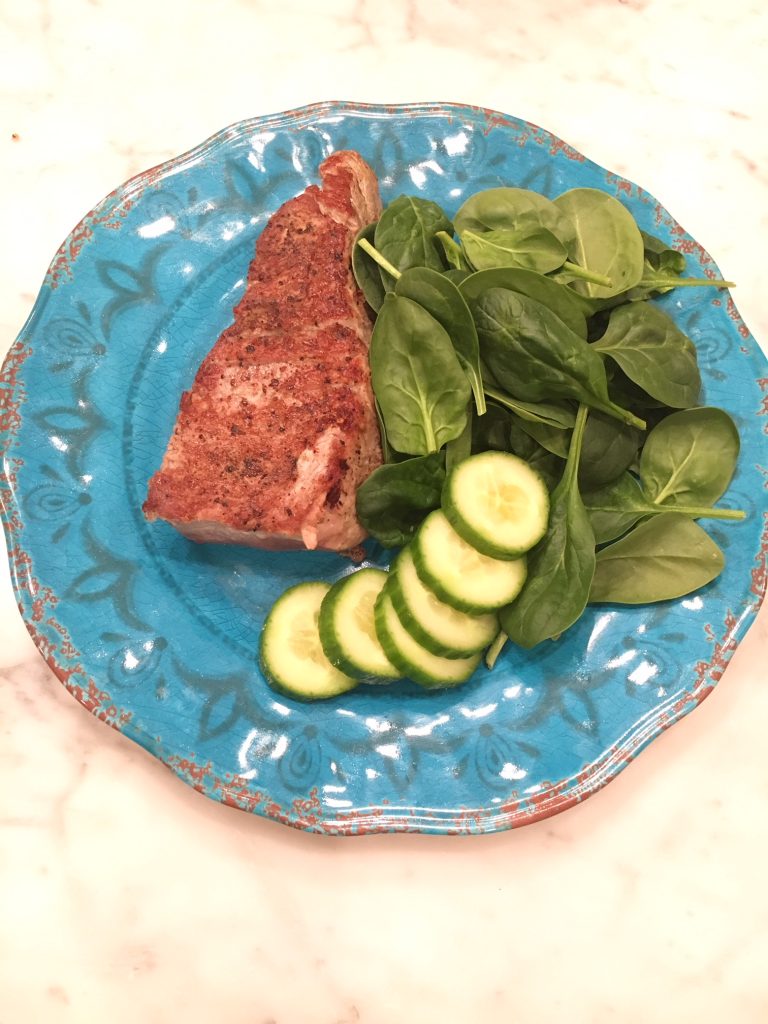 Friday:
Breakfast:
Coconut flour blueberry muffin + banana.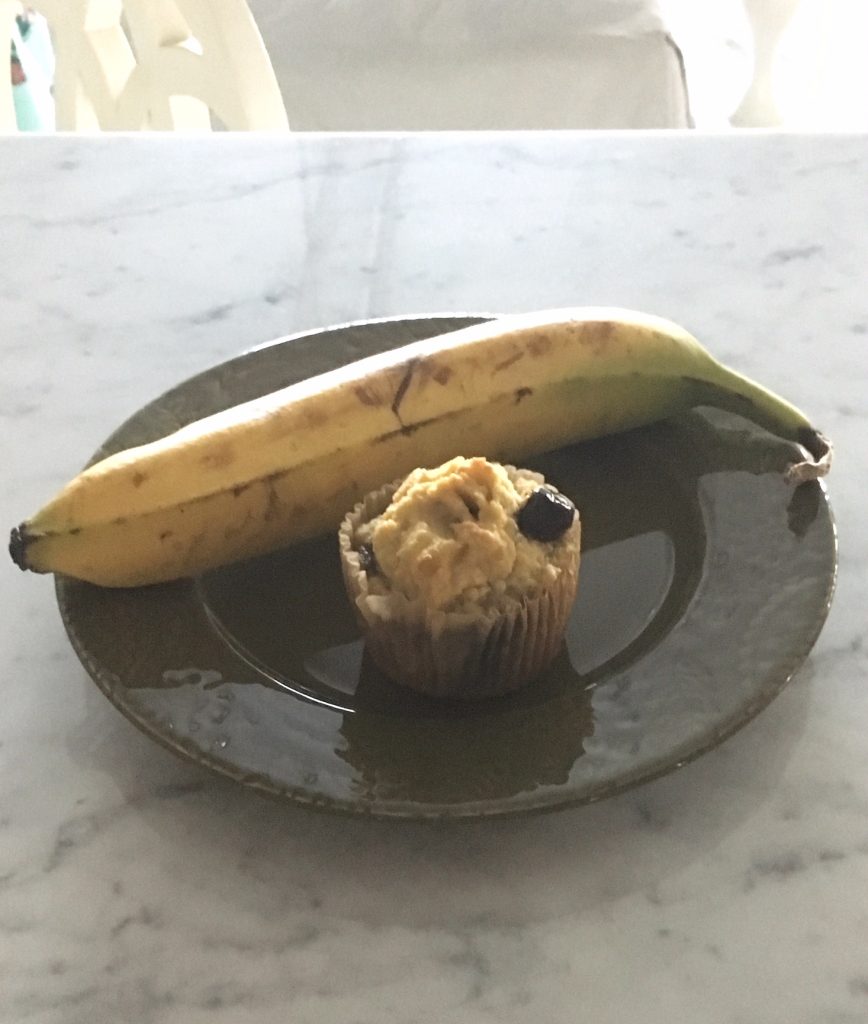 Lunch:
Shaved Brussels sprouts sautéed in coconut oil with turmeric and salt; roasted sweet potatoes.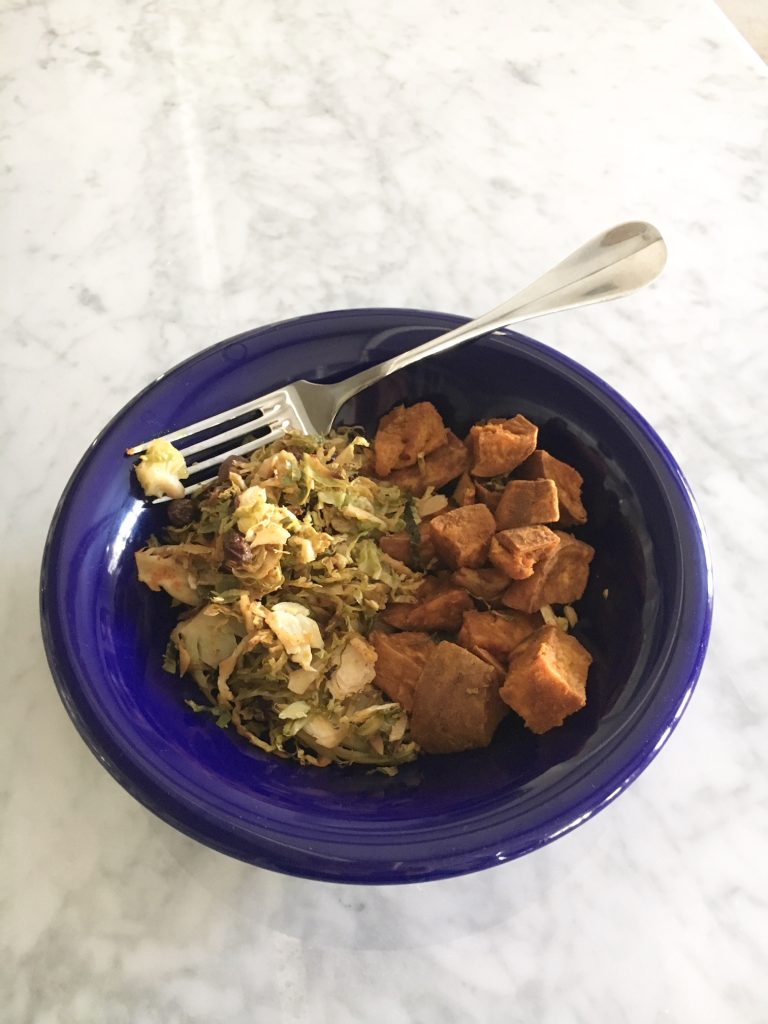 Snack:
Pepper slices with mashed avocado. No tomatoes on guacamole is ??. Gotta forge forward, though.
Dinner:
Green smoothie with spinach, avocado, pineapple and coconut water + some pieces of chicken.
Saturday:
Breakfast:
"Bulletproof coffee" (I make mine with mostly decaf + a little regular and blend it with this ghee/butter blend and top it with cinnamon). Soooo good!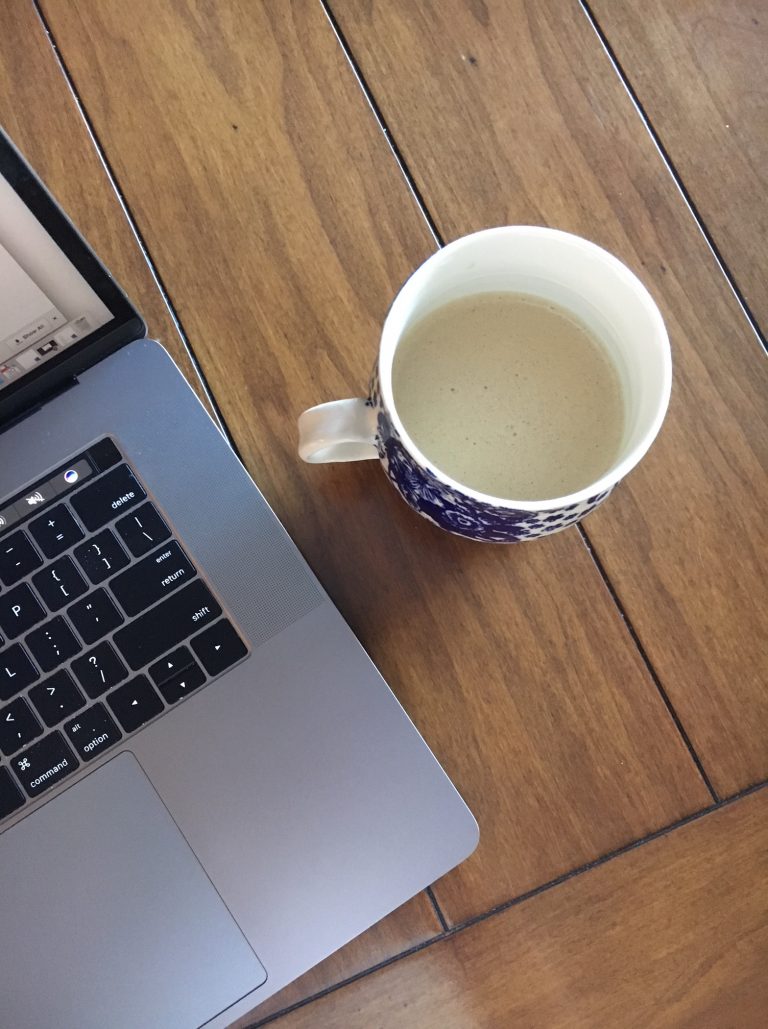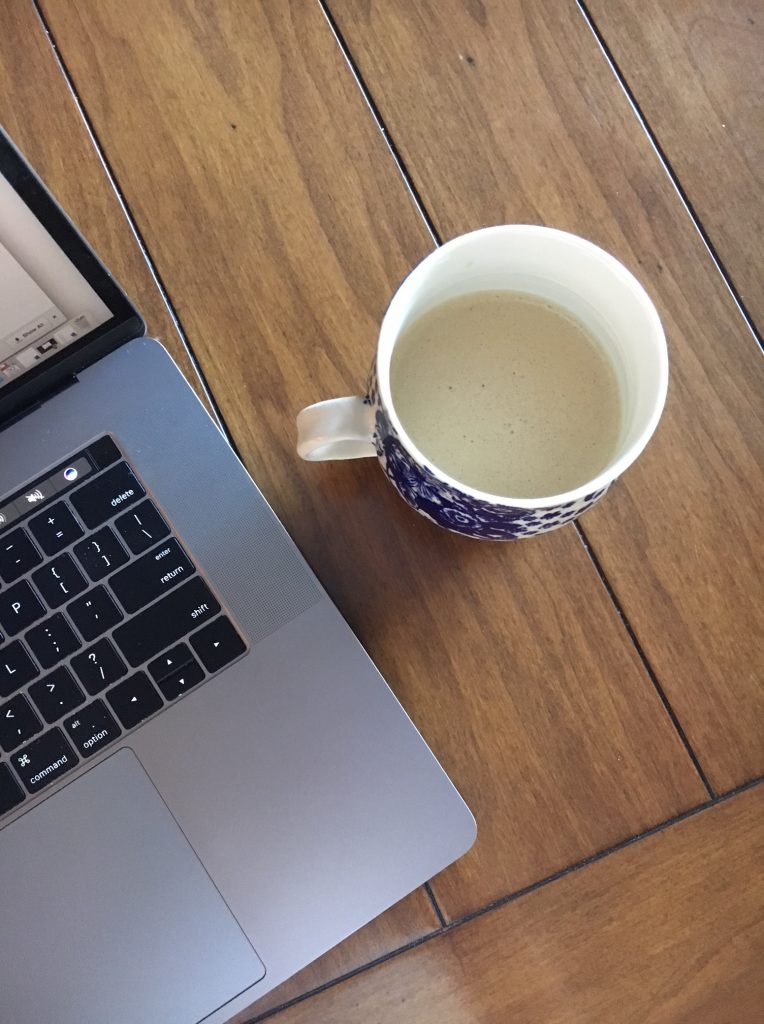 Lunch:
Roasted spaghetti squash with butter, nutritional yeast, diced avocado and tahini.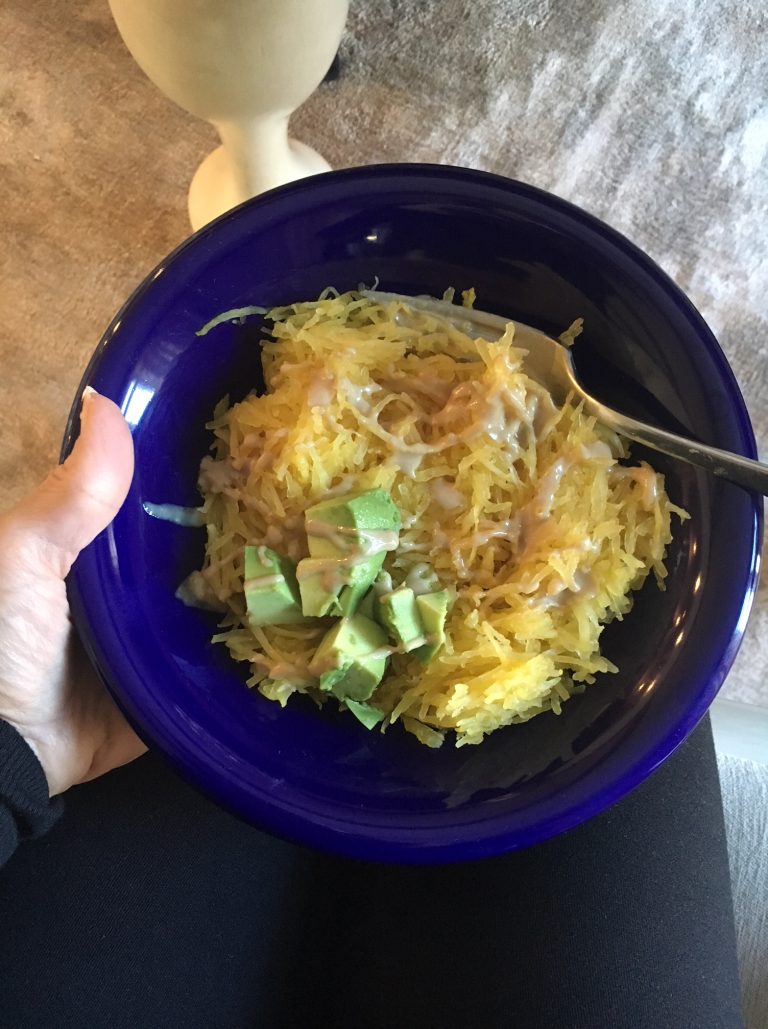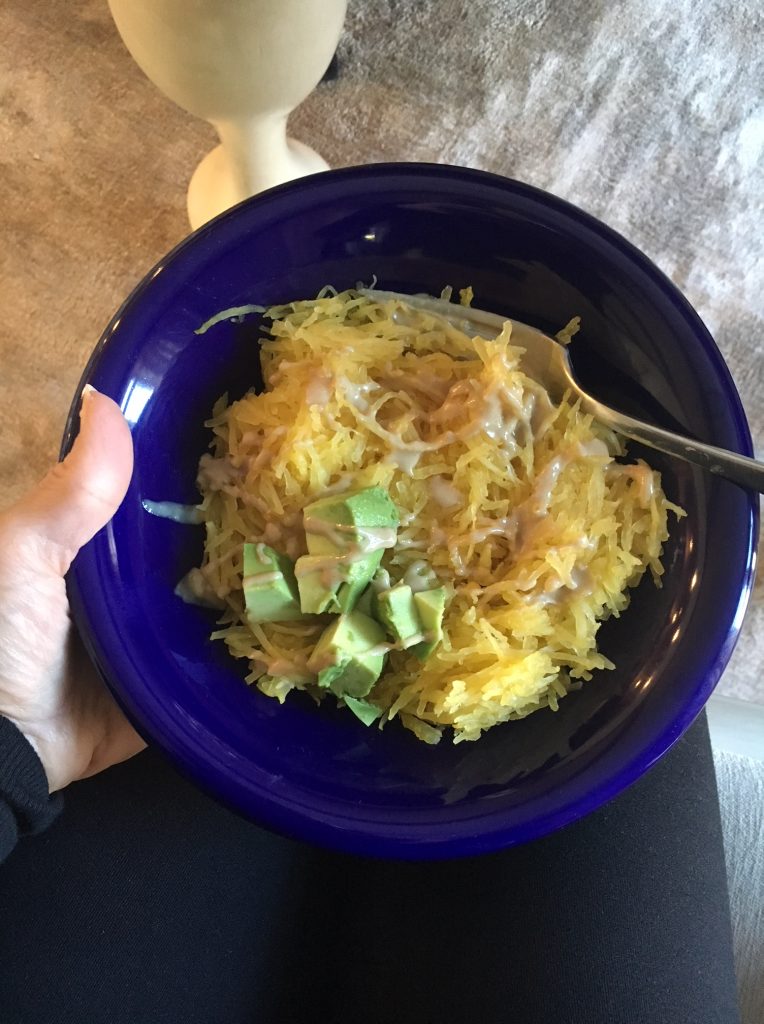 Snack:
2 hard boiled eggs, unsweetened banana chips and pumpkin seeds.
Dinner: 
My husband took my 11- and 9-year old to a Father/Daughter dance. My almost 14-year old daughter felt like she was too old to go (sniff-sniff), so she came with my son and I for our outing. His choice? Chick-fil-a and Chuck-e-cheese?. What's a mom to do (who would do anything for her 6 year-old son who is the baby of the family)?! That's where we went! But my daughter and I grabbed smoothies at Clean Juice (same plaza) first before heading to Chick-fil-a. My smoothie had kale, spinach, avocado, coconut water, lemon, apple and ginger. My daughter's had strawberries, orange, coconut water and honey. We split a medium fry as a treat at Chick-fil-a.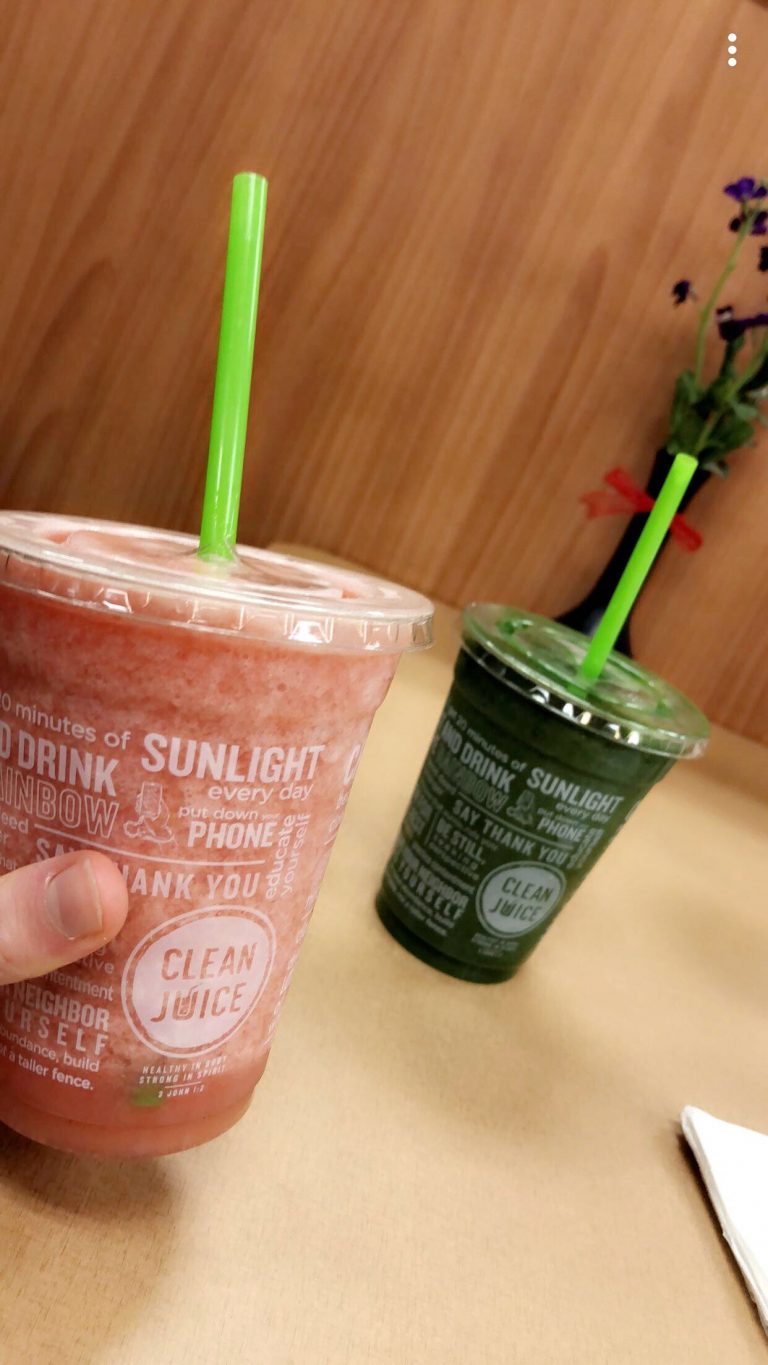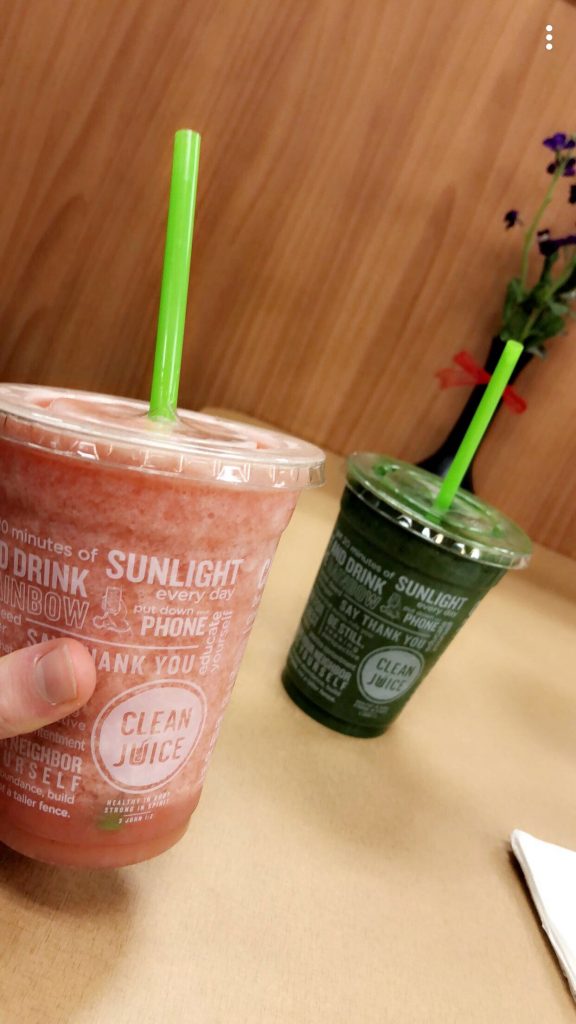 So there you have it! Everything that I ate last week. I hope this was fun to read and would love to hear your comments below. Thanks for reading!
---
This post may contain affiliate links which won't change your price but will share some commission.