It's mid-January and I know many people are still trying to stay on path with their resolutions. And I want you to know that I'm here backing you up! I want you to succeed, and with that I have some great tips to share with you today. It has to do with getting prepared for the week, and I promise you it's an absolute game changer. Here are 7 foods to food prep each week – my suggestions, of course.
I'm not gonna lie; food prepping does not top my list of exciting things to do. There is some organization and planning involved. But honestly, I couldn't make lunches and dinners happen throughout the week if I didn't do this. If you don't already have a system in place, I highly recommend it. Yes, it takes some work, but you can absolutely do it. I wrote another post on how to do food prep last year, and now I want to share 7 foods to food prep each week – ones that can help snacks, meals and everything in between come together much easier. Here goes!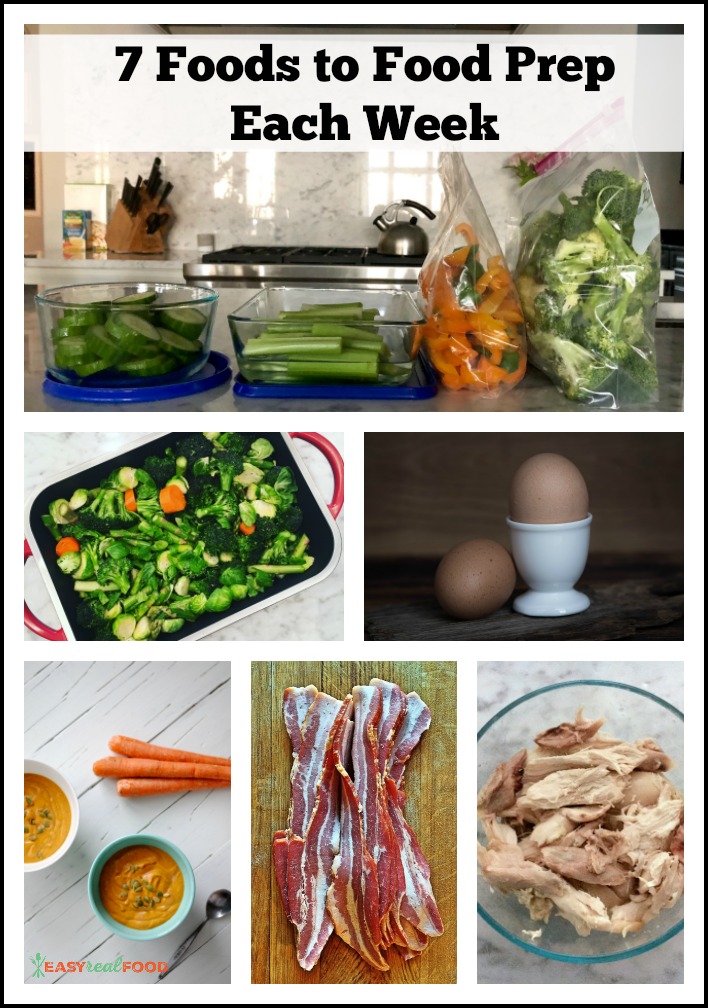 Fresh Cut Vegetables
When hunger strikes, fresh cut vegetables can be just what you need. Pair them with hummus or a homemade dip for a simple snack. Top some celery with nut butter or cream cheese for the tried and true ants on a log, or dip any fresh veggies into some guac for a snack that most won't turn down. Cut up vegetables also come together so nicely for a quick stir fry, or throw them on a baking sheet and roast them – a super easy yet super delicious side. And they're also the base of many great soups, such as this carrot soup or cauliflower soup. Plus let's be honest: grabbing vegetables for a snack ensures that you don't select something else – like chips, cookies or candy, wink wink.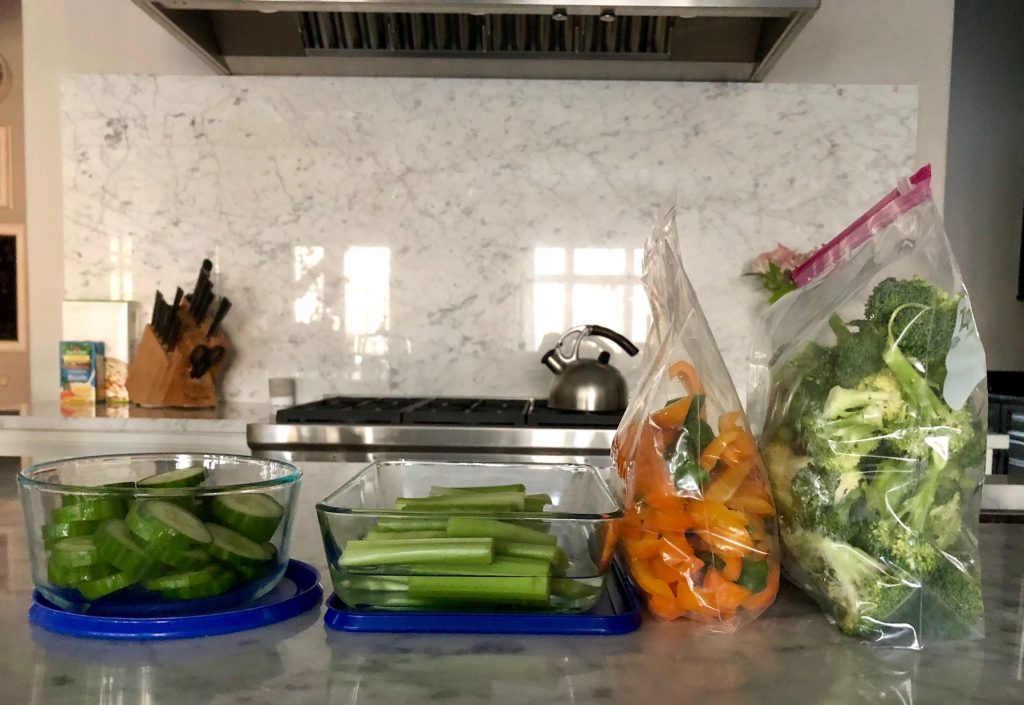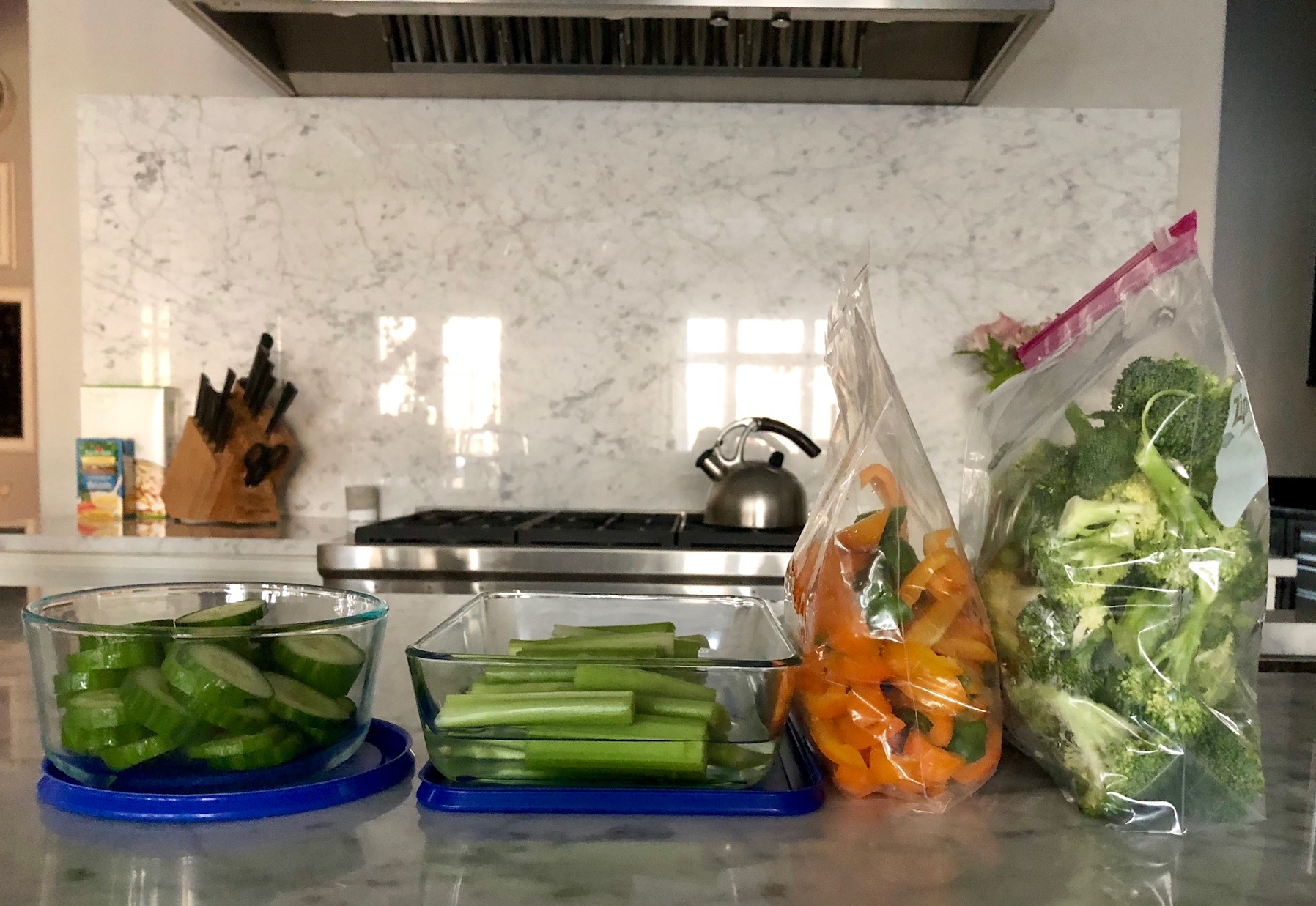 Hard Boiled Eggs
Hard boiled eggs might be the easiest of the list to food prep. And while there are so many ways to make them, I have a method that has yet to fail me: bring a pot of water to a boil. Add eggs, and boil for 15 minutes. When the timer goes off, drain and immediately add lots of ice and water (to form an ice bath). Let cool and enjoy as desired.
I often times send these in my kids' lunches, or chop them up and top my salads with them and, why hello chopped vegetables! Use them to make deviled eggs or to just grab for a snack, or to side with fruit for a strong breakfast.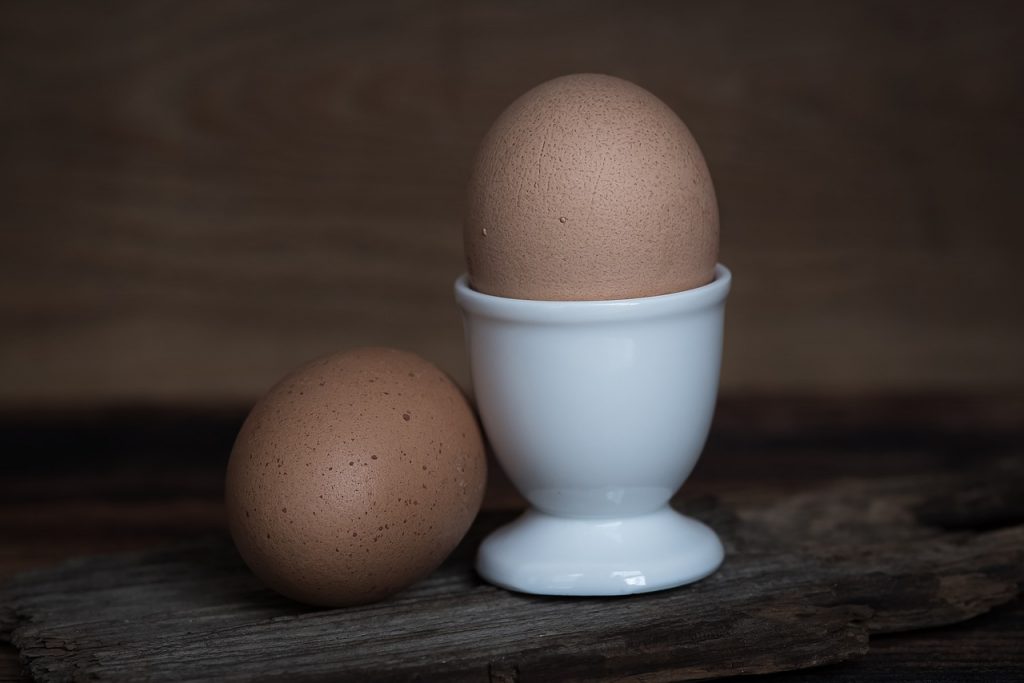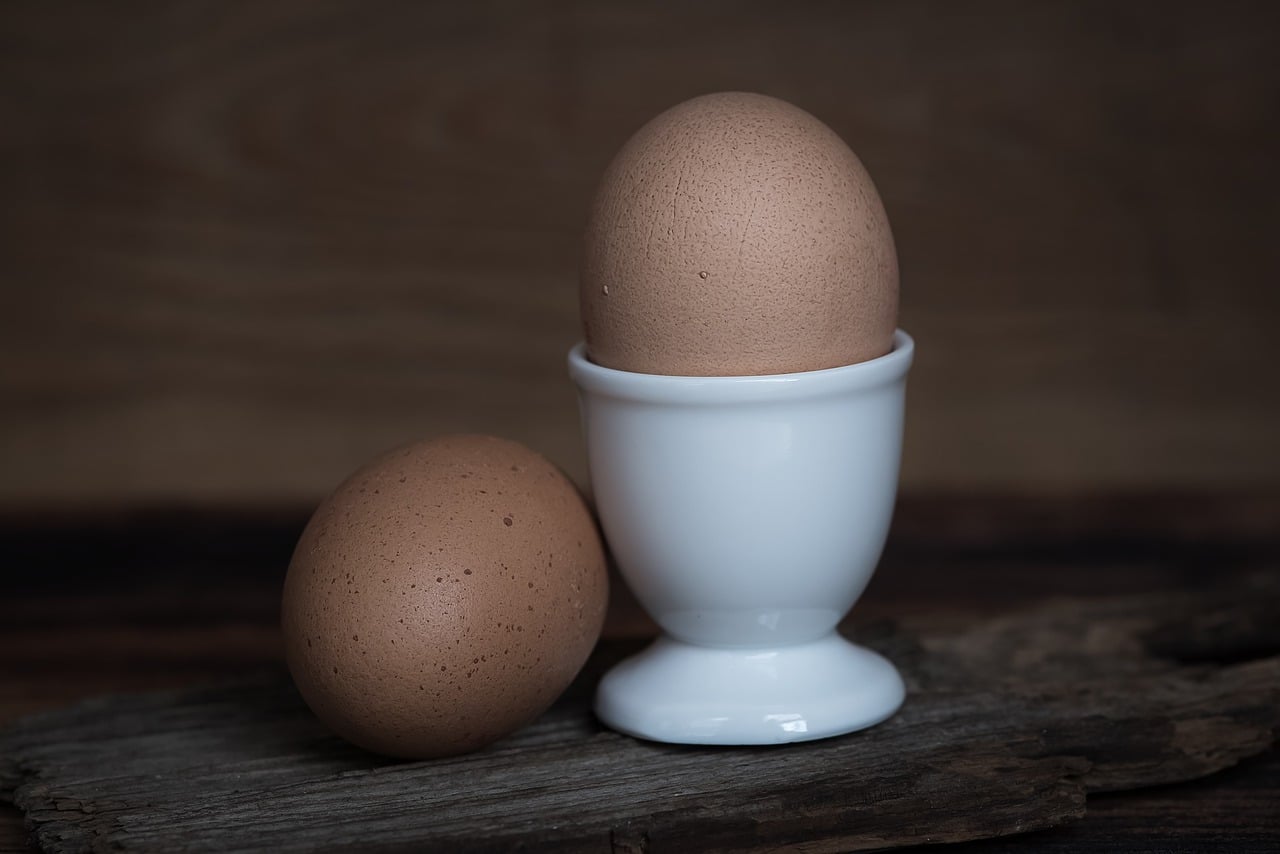 Roasted Vegetables
One of the easiest, most versatile side dishes is roasted vegetables. You'd be amazed at what 20-40 minutes in the good ol' oven can do to your veggies. We're talking crispy on the outside, soft on the inside, warm, comforting, and nourishing real foods. Have I sold you yet?! I almost always have a mixture of roasted veggies in our fridge, either prepared to roast or ready to reheat (a bonus for those who love leftovers). And I want you to enjoy these, too! Add this to your list of items to food prep for the week, and I know you won't be disappointed. If you really need me to tell you ways to enjoy these, hit me up in the comments below – I'll be happy to shed some light:).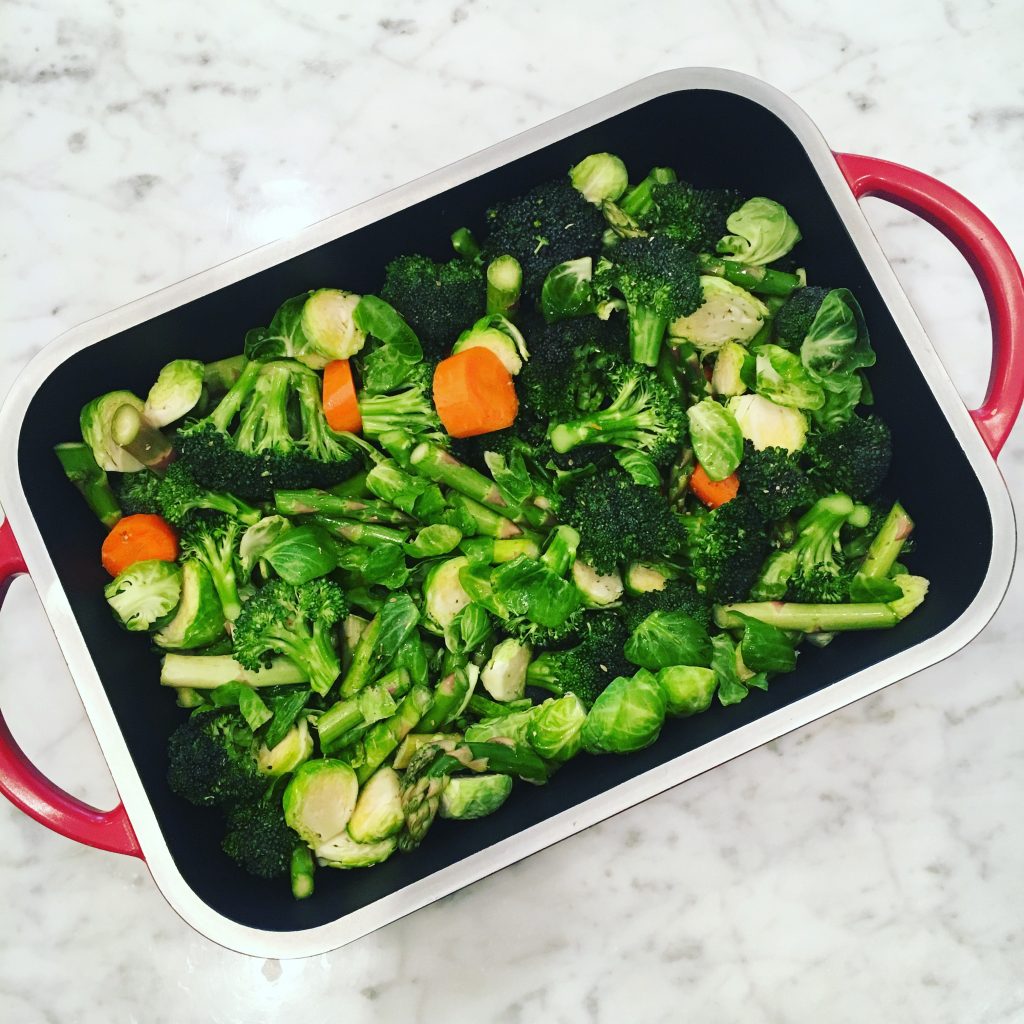 Shredded Chicken
If you are a meat eater or have a family member who is, having shredded chicken prepared can be sooooo helpful during the week. I generally make a whole chicken over the weekend and shred it so that it's ready to eat. We'll throw it on top of salads and also make it into enchiladas. It's delicious mixed up with some mayonnaise to make a simple chicken salad, thrown into soups or used in a comforting chicken pot pie. My husband generally just grabs handfuls of it to eat, lol. Shredded chicken is another game changer for me which is why I am including it in my 7 foods to food prep this week.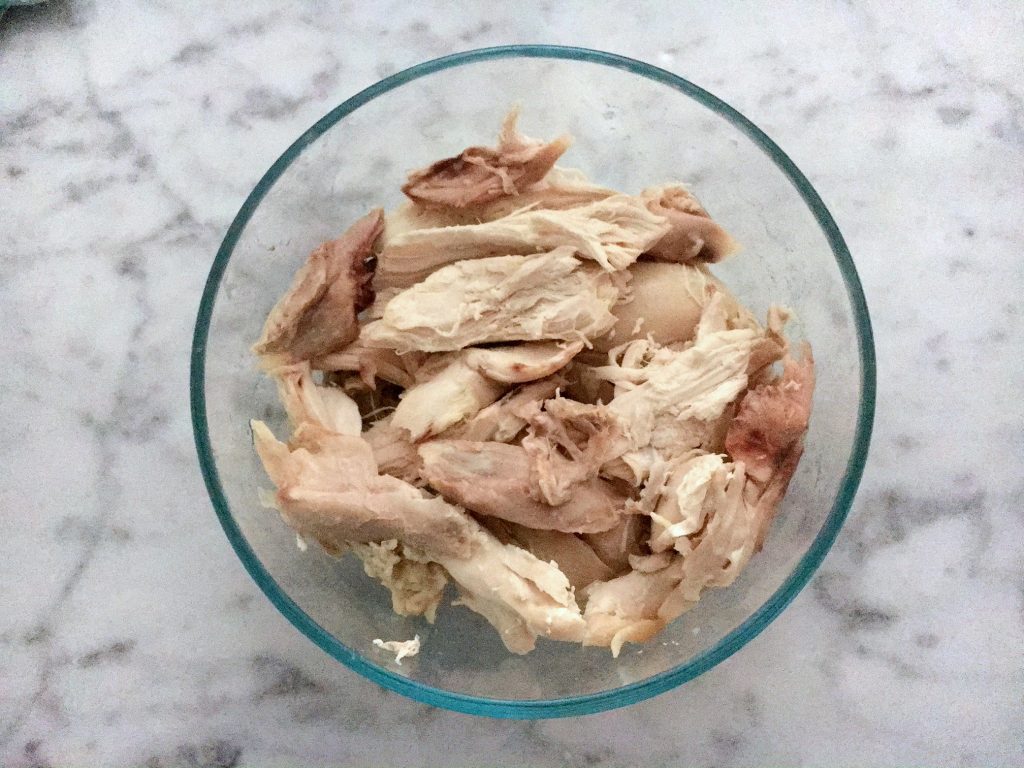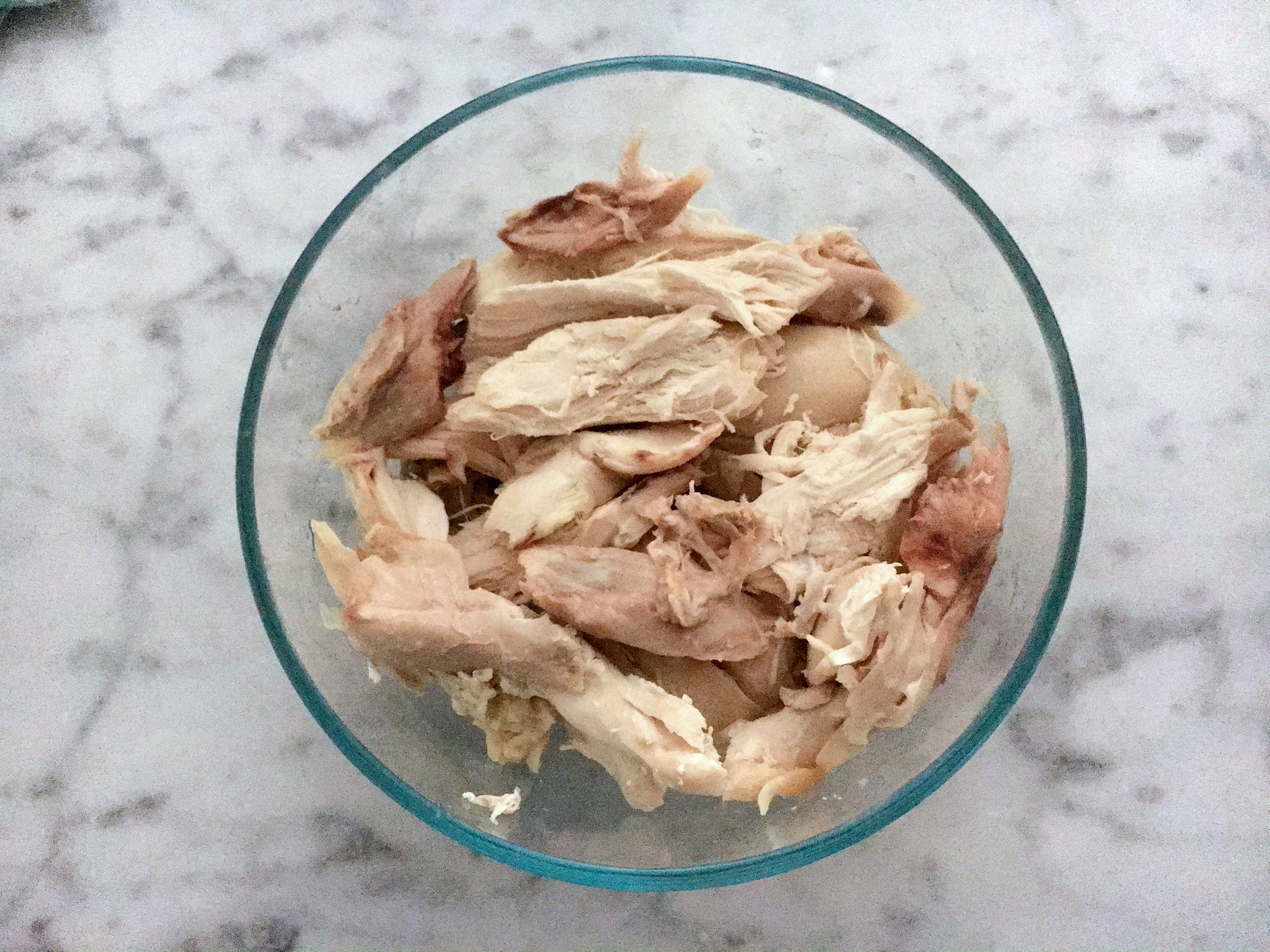 One (or more) Baked Item
How many times do you find yourself looking for something scrumptious for breakfast alongside your cup of coffee or tea? Or for something extra to put into your child's (or your own) lunchbox? Having baked items on hand – think muffins, bread, scones or even breakfast cookies – come in soooo handy at these times. Each weekend, I make it a point to make at least two baked foods so that we all have something to look forward to. This past weekend I made gluten free banana bread and pumpkin muffins. We took the banana bread and made sandwiches with sun butter for my kids for lunch one day, and we also made french toast with it. Obviously it's great as is, too!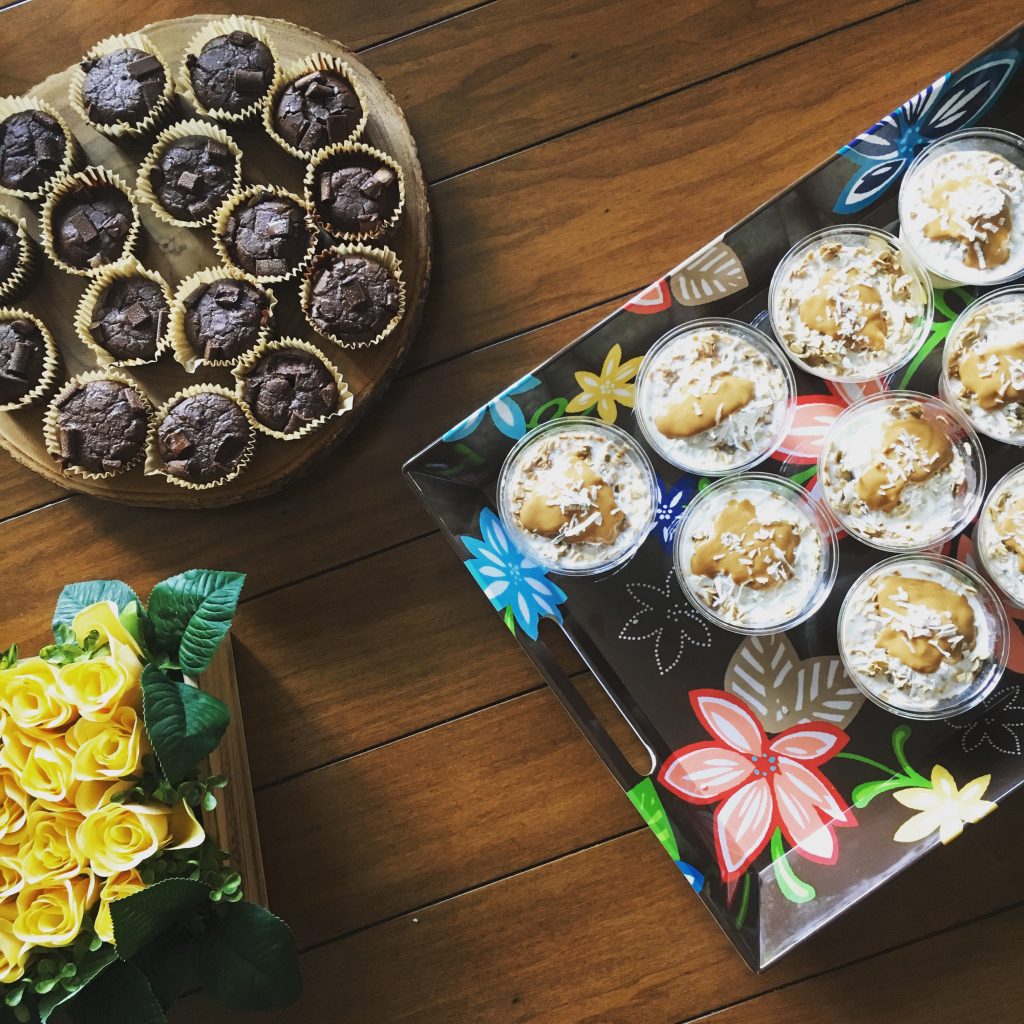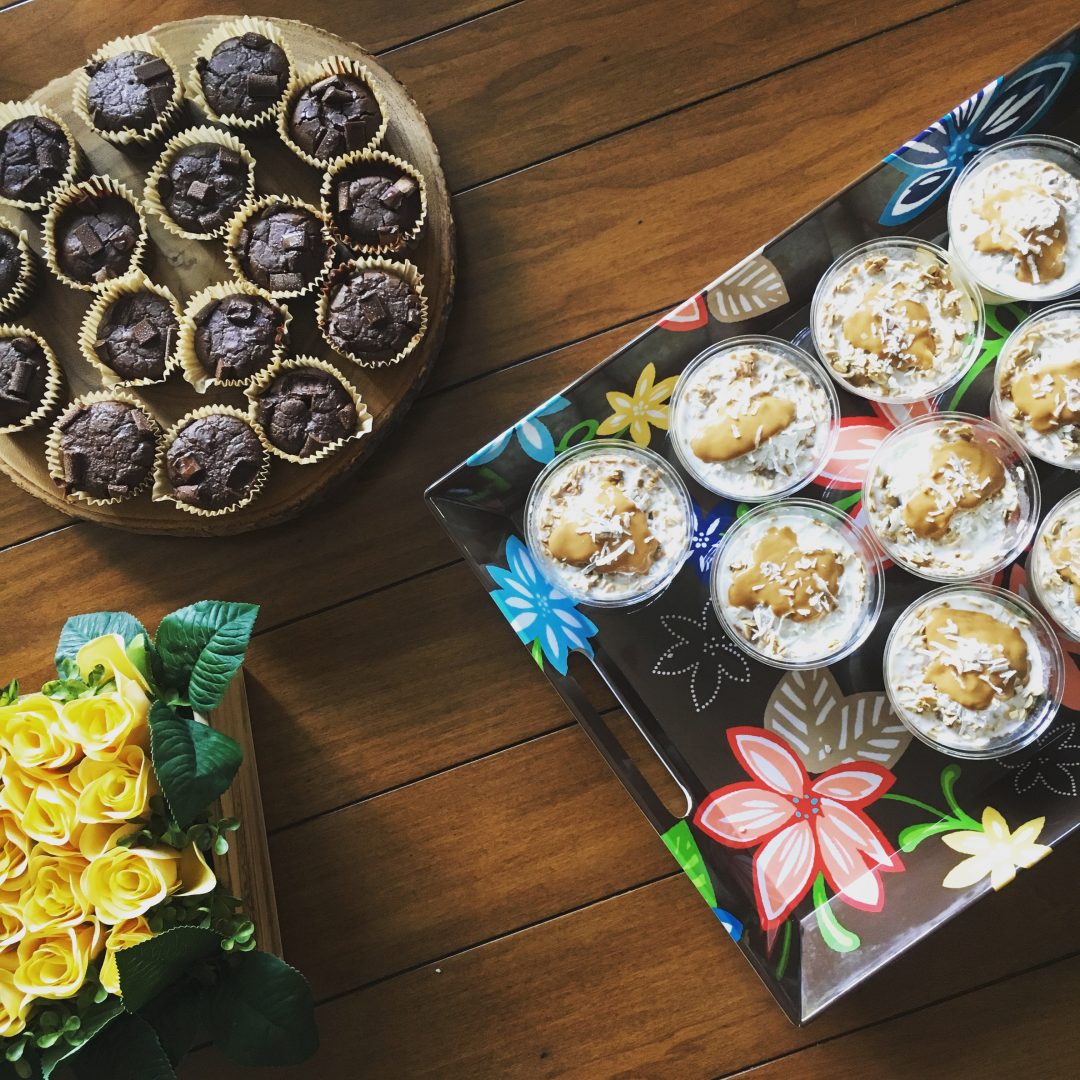 Bacon
Here's another one that's up there with one of the easiest foods to prepare: bacon. I personally buy the Applegate brand or try to see if there is a good quality one available at the food store at which I shop. Cooked bacon can be tucked into sandwiches, enjoyed aside some eggs for breakfast, or crumbled to top soups, salads, etc. My kids will often take a few pieces of bacon in their lunch just to eat alone or they'll enjoy it with a piece of fruit for a snack. It's a simple, yet satisfying food that you can knock out easily when you food prep each week.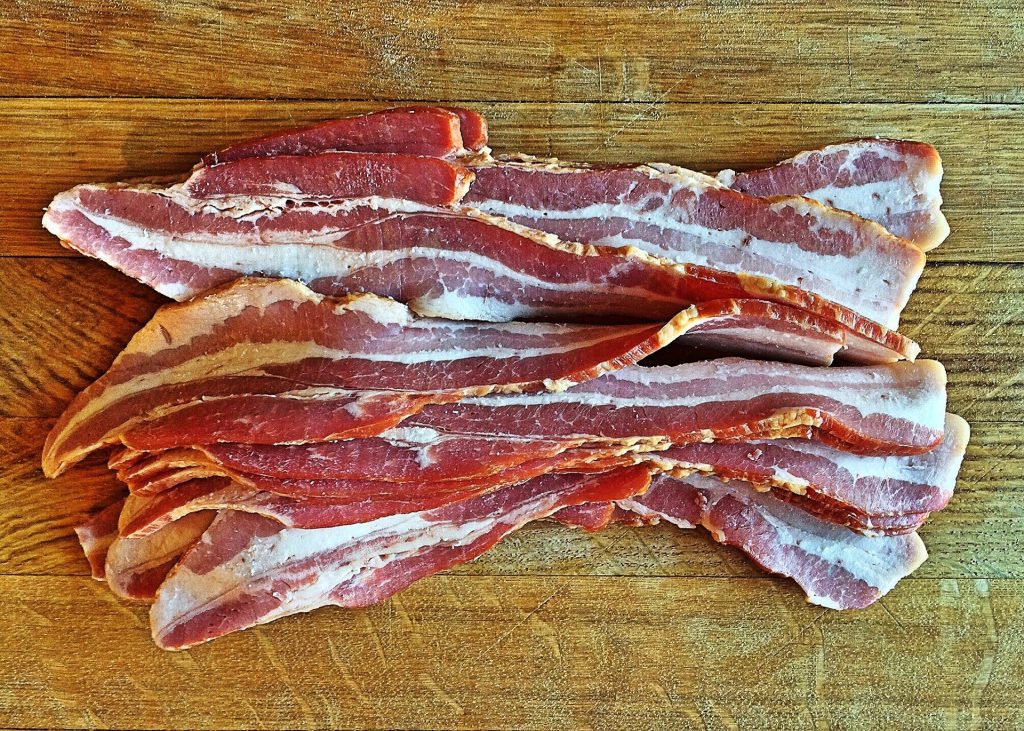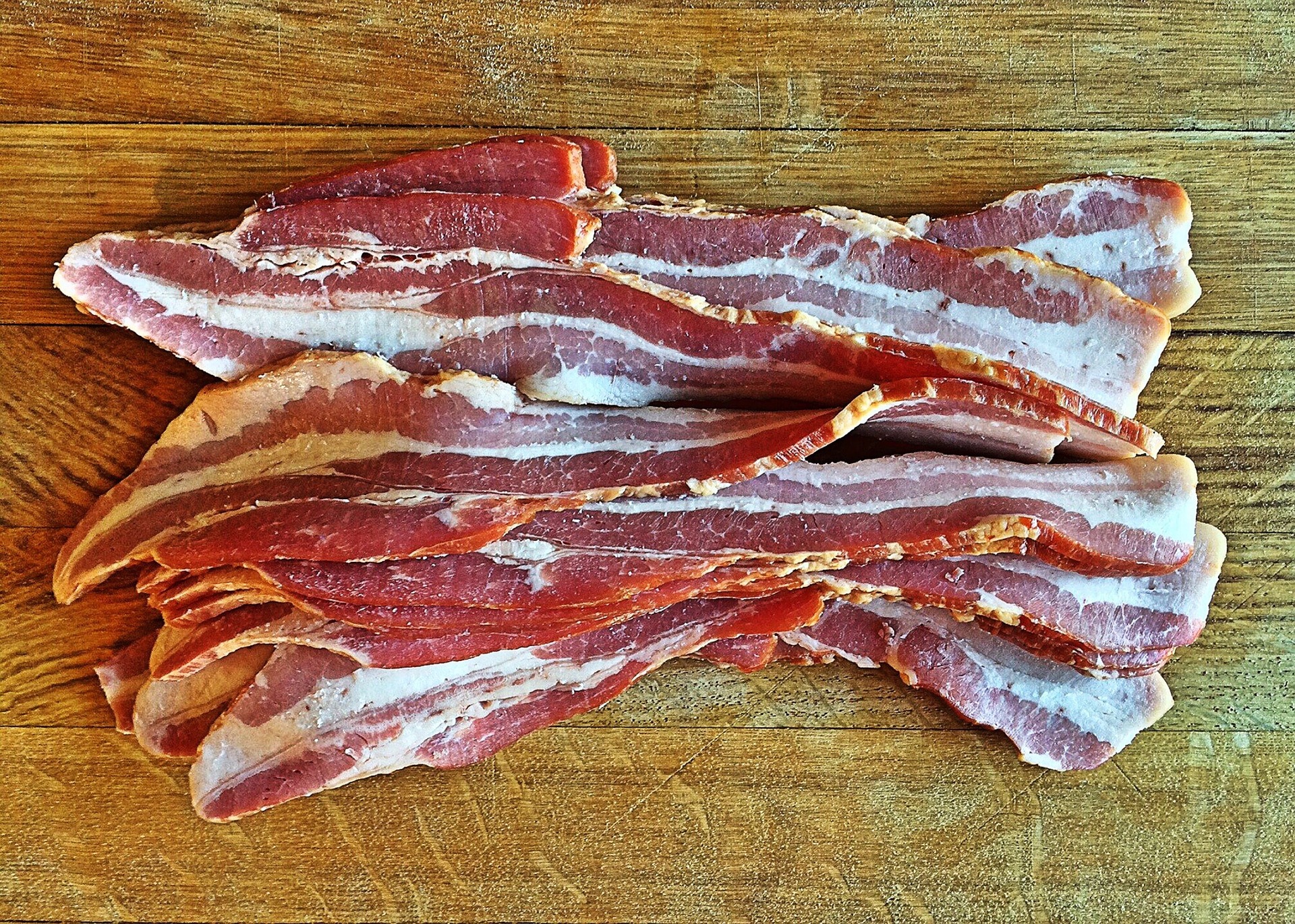 A soup
While this one is not a necessity, there is something really nice about having soups on hand. Yes, most people prefer them in the colder months, but they make for a simple, satisfying lunch and even a dinner when paired with something on the side. If you aren't able to always prep a soup, when you do make one, make sure to make extra and store it in jars in the freezer. This is a great way to have part of a meal prepared and ready for when hunger strikes. Pictured below is Instant Pot Carrot Soup.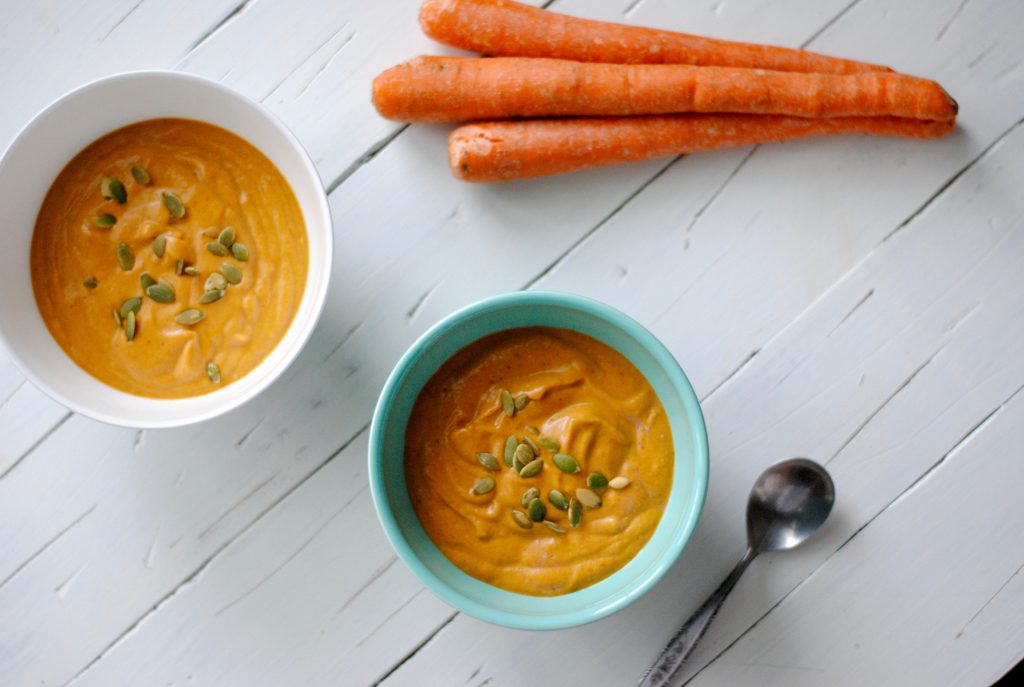 So there you have it! 7 items to food prep this week. If I missed something, I would love to hear about it in the comments below. Or if you try this out and it helps you, it'd make my day to hear from you!
---
This post may contain affiliate links which won't change your price but will share some commission.