With Food Allergy Awareness Week upon us, I wanted to personally bring attention to the topic and include some basic information on what food allergies are, how food allergies differ from food intolerances, and my personal experiences with the latter. I've partnered with Hilary's Best, who offers plant-based, vegan products that are free from the common 8 allergens along with being plant-based and vegan "real foods" which I've been a longtime fan of! Read on to see one of my favorite products from Hilary's, and find what I feel is the best burger without egg or breadcrumbs. Score!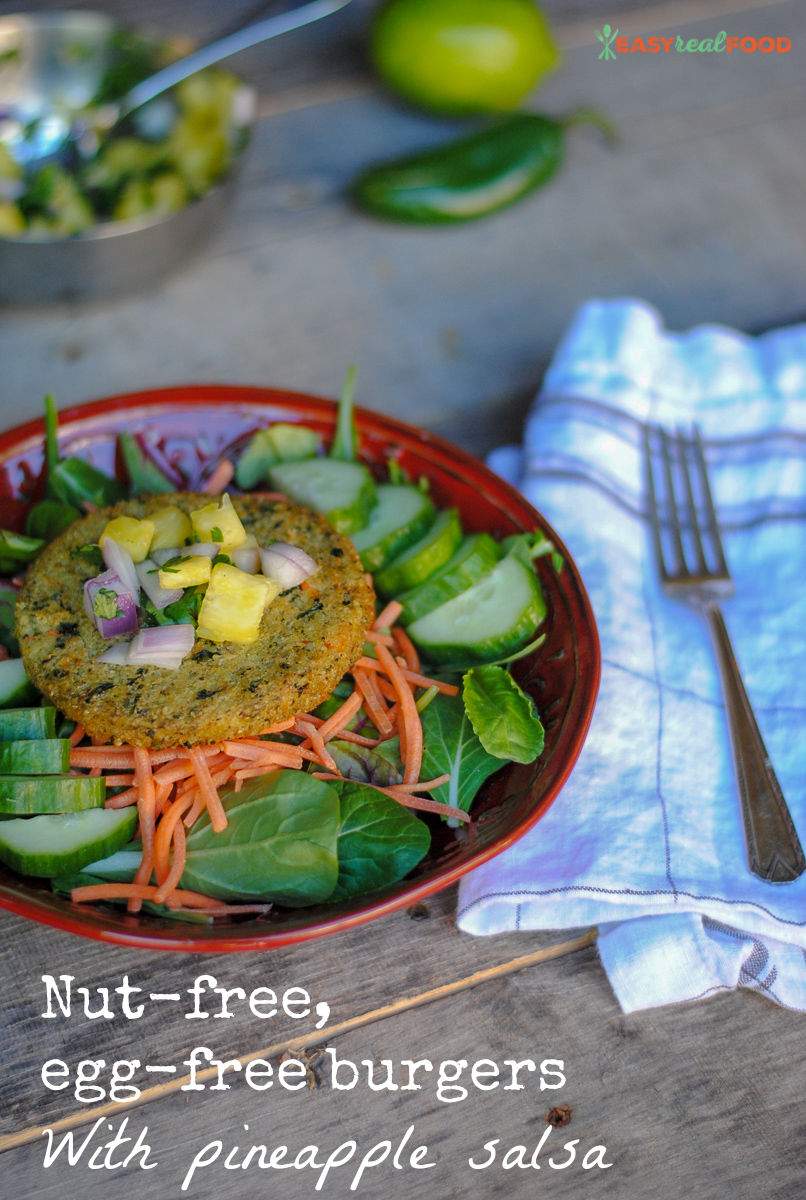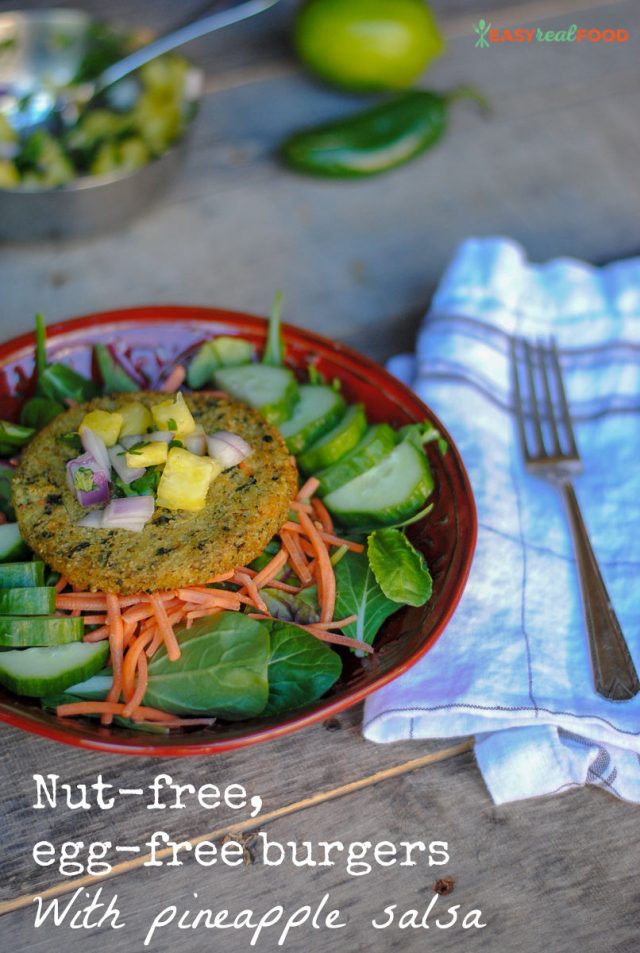 Facts about food allergies
Eight common allergens that contribute to 90% of food allergies include milk, egg, peanut, tree nut, wheat, soy, fish and crustacean shellfish
Four more allergens that are making noise these days include coconut, corn, soy and sesame
More than 32 million Americans have food allergies 
The prevalence of allergies in kids under the age of 18 seems to be increasing
There is no cure for food allergies. Strict adherence is the only way to avoid a reaction.
Symptoms of food allergies include respiratory or gastrointestinal issues; sometimes they occur together.
Food allergies vs. food intolerance
A food allergy is an immune response where the body mistakenly thinks that the food is harmful. Food allergies can be life-threatening, and even a trace amount of the allergen can cause a reaction. Food intolerances are generally less threatening and are often tied to a digestive response. That said, there are a host of other issues that can arise from food intolerances including bloating, headaches, irritability or nervousness, heartburn, vomiting or diarrhea.
Strict avoidance for those with food allergies
Having food intolerances myself, I know firsthand how challenging it can be. I have sensitivities to gluten, soy, peanuts and most tree nuts and have been lactose free most of my life. For those who have food allergies, the challenge can be even greater. Even a trace amount of the food can trigger a life-threatening response. That's why it's important for those of us with both conditions to find good, quality products that we can feel not only safe about eating, but also feel good about what they're made from. Hilary's products check all of those boxes, which is why you'll find them on permanent rotation in my freezer.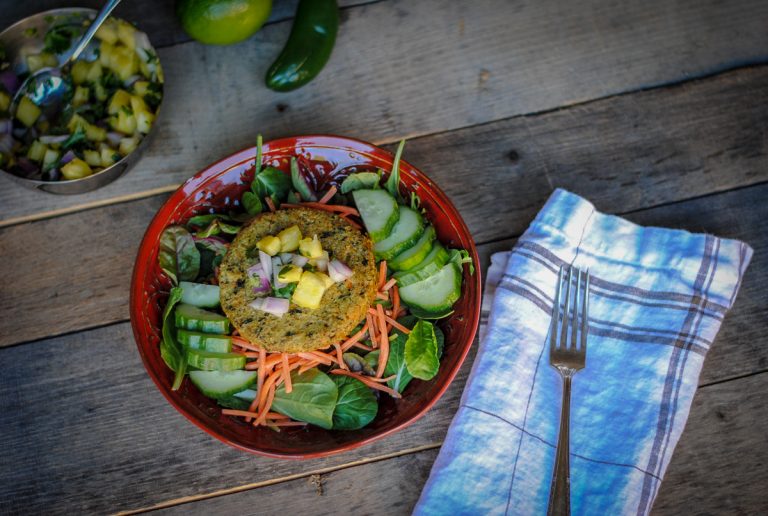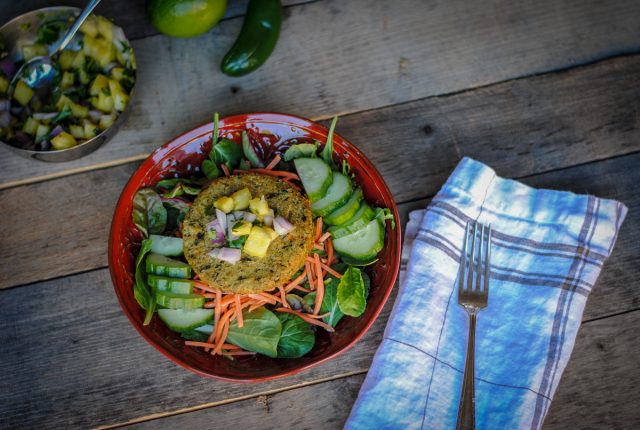 About Hilary's Eat Well
Hilary's was started in 2010 by Hillary Brown, an allergy sufferer herself. Five years prior, she had created a veggie burger made of millet, sweet potato and kale which was coined "the world's best veggie burger" by all who tried it. She aimed to make finding allergy-friendly foods easily and accessible to those who suffered.
Today, Hilary's offers plant-based "free from" (meaning they are free from the top 8 allergens) burgers in 6 flavors (my favorite is the Root Veggie!). They also offer two different meatless sausages (which are really are good!!), whole grain medleys, and veggie bites, which I love putting in my kids' lunchboxes.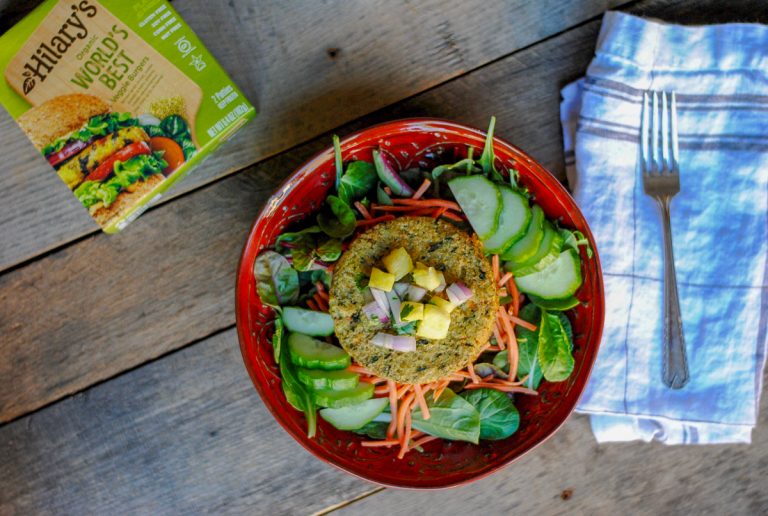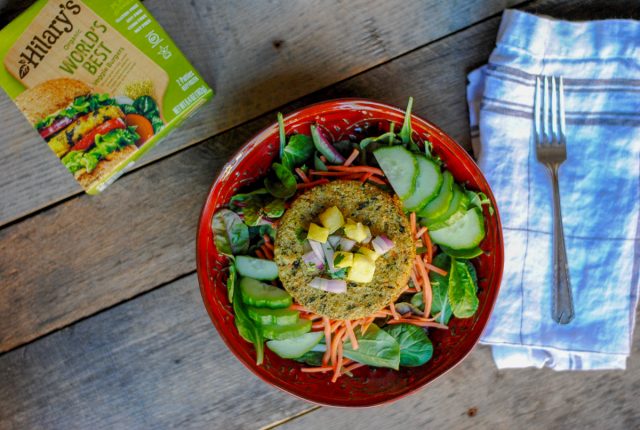 My review: Hilary's Eat Well
I was a vegetarian for five years and was always on the hunt for "real" plant-based food that wasn't full of preservatives and other unnecessary ingredients. I also had a host of foods that I had to steer clear of because of my food intolerances. That's when I first discovered Hilary's. I had to try the World's Best Veggie Burger first, and agree that the name was spot on. I was more than pleased at how well it held up on the grill – it was crispy on the outside, and warm and soft on the inside. Delicious! That night, I prepared grassfed beef burgers for my family and was beyond pleased to be able to enjoy a (plant-based) burger right along with them without feeling left out.
My personal favorite (today – ha!) is the Root Veggie Burger, a sweet potato burger patty that also includes turnips, beets, millet and a few other real ingredients. Since I love to make sure I get a ton of veggies in each day, I like to serve it up on a salad, but of course it's delicious on bread as well! I made up a simple pineapple salsa to top off this bad boy, and it was delish!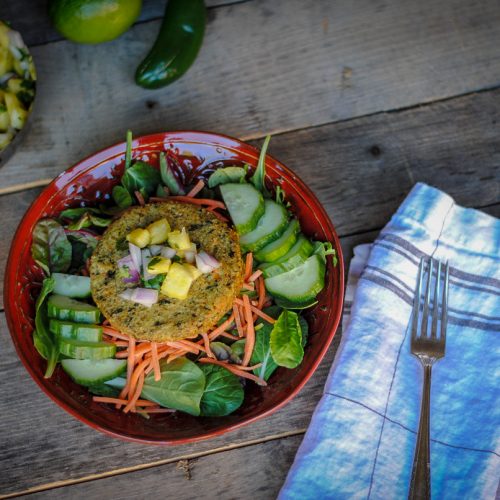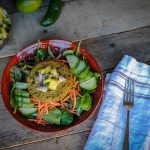 Pineapple Salsa
A simple pineapple salsa recipe that goes well over burgers, chicken or atop a salad

Ingredients
2

cups

chopped pineapple

1/4

cup

red onion, chopped

1/2

lime

, juiced

1/3

cup

cilantro

, chopped

1/2-1

jalepeno

, seeded & minced

1/4-1/2

tsp

salt
Instructions
Mix all ingredients in a bowl. Serve atop of a burger, on fish, chicken or a salad.
Nutrition Facts
Pineapple Salsa
Amount Per Serving
Calories 48
% Daily Value*
Fat 0g0%
Cholesterol 0mg0%
Sodium 147mg6%
Potassium 104mg3%
Carbohydrates 12g4%
Protein 0g0%
Vitamin A 155IU3%
Vitamin C 45mg55%
Calcium 14mg1%
Iron 0.3mg2%
* Percent Daily Values are based on a 2000 calorie diet.
Have you tried Hilary's Burgers (or any of their products) yet? If so, let me know which are your favorites in the comments below!