As a mom of four, I know firsthand how us parents strive to find kid friendly raw vegetables and healthy foods for kids lunches. I'm a believer in repeatedly offering foods to kids if they are not enjoyed at a first taste, and I also believe that it's never too late to start offering healthy foods to kids. With that being said, I hope to inspired YOU to try what I've found to be tried and true 10 kid friendly vegetables. I've included various ways of cooking and serving them, and I truly hope that this can be successful for you!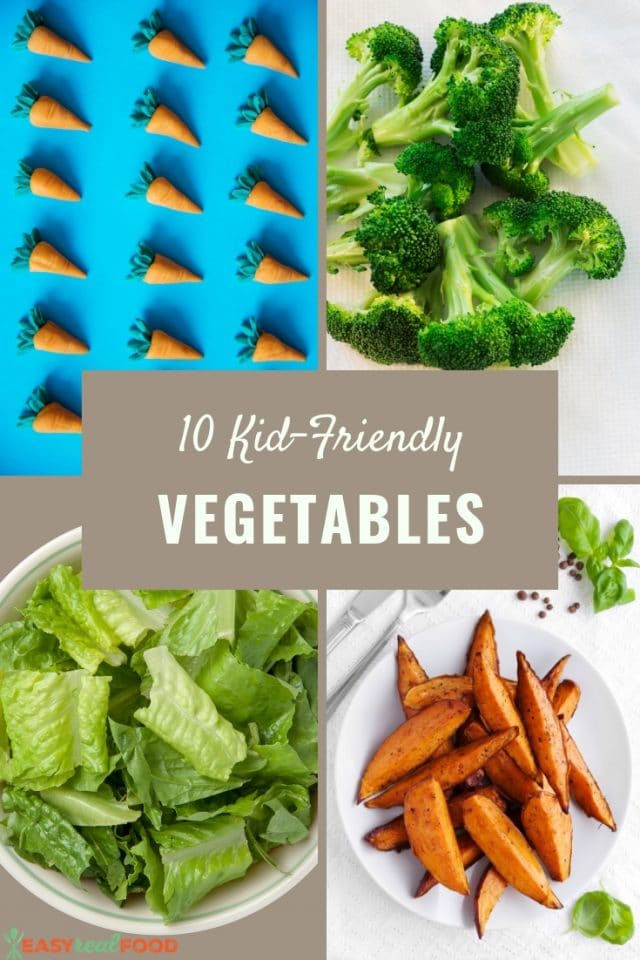 Carrots – Carrots have been by far my kids favorite vegetable, and also one that I've noticed numerous kids eating. Years ago I owned a local parenting magazine and I did an article on healthy kids lunches. I visited a few schools where I observed what they were packing for lunch, and low and behold, if any had fruit or vegetables, it was all apples or carrots!
There are so many ways to serve up carrots, and they travel well (school lunches, after school activities). Here are some suggestions:
Raw carrots with hummus or guacamole (Costco sells mini packages of both)
Steamed for 7-9 minutes
Roasted at 400 degrees for 20 minutes on a sheet pan (coat with oil, salt and optional pepper prior to roasting)
Shredded into a salad
Romaine Lettuce – As far as greens go, this has been another kid-favorite raw vegetable in my household for years. It's a subtle difference from iceberg lettuce, still providing that crunch, but not that deep green color that many of us adults long for, but which can be, for whatever reason, frightening to kids. Romaine beats out iceberg in almost every nutrient category, especially Vitamin A, K, and Folate, making it a winner in my book.
Caesar salad is a forever favorite in our household, and also when we go out to dinner. Or try topping it with a little bacon, cheese, avocado and a dressing of choice for a new kid favorite salad.
Cucumber – Turns out, it does matter how you slice it. It's true! I've tried cutting cucumbers into rounds, sticks and even slicing them and hollowing out the inners and filling them with hummus or guacamole. Believe it or not, changing up how you serve vegetables to kids makes a difference! Different kids will gravitate to different ways of eating them. So just because your kids don't like them in circles doesn't mean they won't like them in a different fashion. Sometimes cutting them small and making a chopped salad is fun, too. So is dipping them in ranch:).
Peas – Truth be told, I'm not a fan of peas myself, but I promise you that each of my kids loved peas as toddlers and even into their younger years. They'd pull out that frozen bag of peas and eat them straight for the bag, and they even made a great last-minute add in for healthy lunches for kids. Another mom tip that I learned: a bag of frozen mixed vegetables (I like the one from Cascadian Farms) that contains peas is also a winner to eat frozen!
Sweet Potatoes – I'd be remiss if I didn't mention my beloved sweet potatoes, which I have on permanent rotation in our household. The versatility of this vegetable lends itself well to various eaters, including many children. Once again, the preparation opportunities are endless!
Roast the whole potato at 400 degrees for 45-60 minutes. Serve plain, with butter, with butter and honey, or even with some nut butter on top.
Or, after roasting, place cooked potatoes into a high speed blender and add dairy-free milk and cinnamon to desired consistency for mashed sweet potatoes.
Dice potatoes into cubes, coat with olive oil and bake on a sheet pan for 30 minutes. Kids love these with ketchup!
Spiralizing sweet potatoes into noodles is a fun way to change up this root vegetable, too.
If you need more inspiration, check out my sweet potato gnocchi, 2 ingredient paleo tortillas (with sweet potatoes!) or paleo sweet potato brownies which all work the vegetables into the recipes.
Celery – though not top of the list, celery is great for dipping (ranch again, anyone?) and also for topping with peanut butter, almond butter or even sun butter if you need it to be allergy-friendly. Cream cheese and raisins on top makes a fun ants on a log food that kids tend to find fun. We also love dipping celery in the traditional hummus or guacamole, or a simple cheese sauce is also fun.
With celery juice being all the rage these days, I recently tried it with my two younger (ages 7 and 10) kids. Would you believe that they loved it?! My point exactly – you never know until you try.
Sweet Corn – Whether you serve it fresh on the cob, frozen from the bag (warmed or not) or from the can, sweet corn definitely ranks as a kid favorite vegetable. It's simple to prepare – no toppings are needed, but if you want to add something, butter is generally a safe bet.
Broccoli – Believe it or not, I've had great success with my kids eating broccoli. Blanching it (boil water, put raw broccoli in for 1 minute, remove and cool before serving) has worked well, as has steaming it for 7 minutes. Another way to serve broccoli to kids is to roast it (coat with oil and add salt & pepper prior to roasting) for 20 minutes. My kids are big fans of broccoli salad, and of course you can always try it raw served up with your dip of choice. Another kid-friendly recipe is this broccoli cheddar soup, which has gotten thumbs up from some of the toughest critics!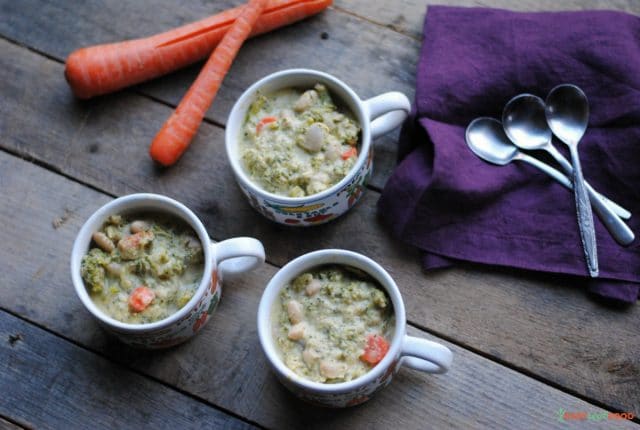 Kale – Yes, you read that right! Kale is another healthy food for kids that I am excited to say I've seen success with. Most often, and almost weekly, I'll get a big bag of kale from Whole Foods Market or Earth Fare and steam it for 4-5 minutes. I'll simply add salt or another seasoning and serve it with success. Kale chips
Bell peppers – I've got to be honest – this is not one that I would have assumed would make the list for kid friendly raw vegetables, but believe it or not, this is a kid favorite in our household! I attribute this to the sweetness within the vegetables. Try serving them sliced with a dip (you know by now – hummus, guacamole, or even a simple honey mustard dip, made by mixing honey and mustard). You can also make these tasty stuffed pizza peppers. Get your kids to help make them; they also make a perfect addition for a healthy kids school lunch!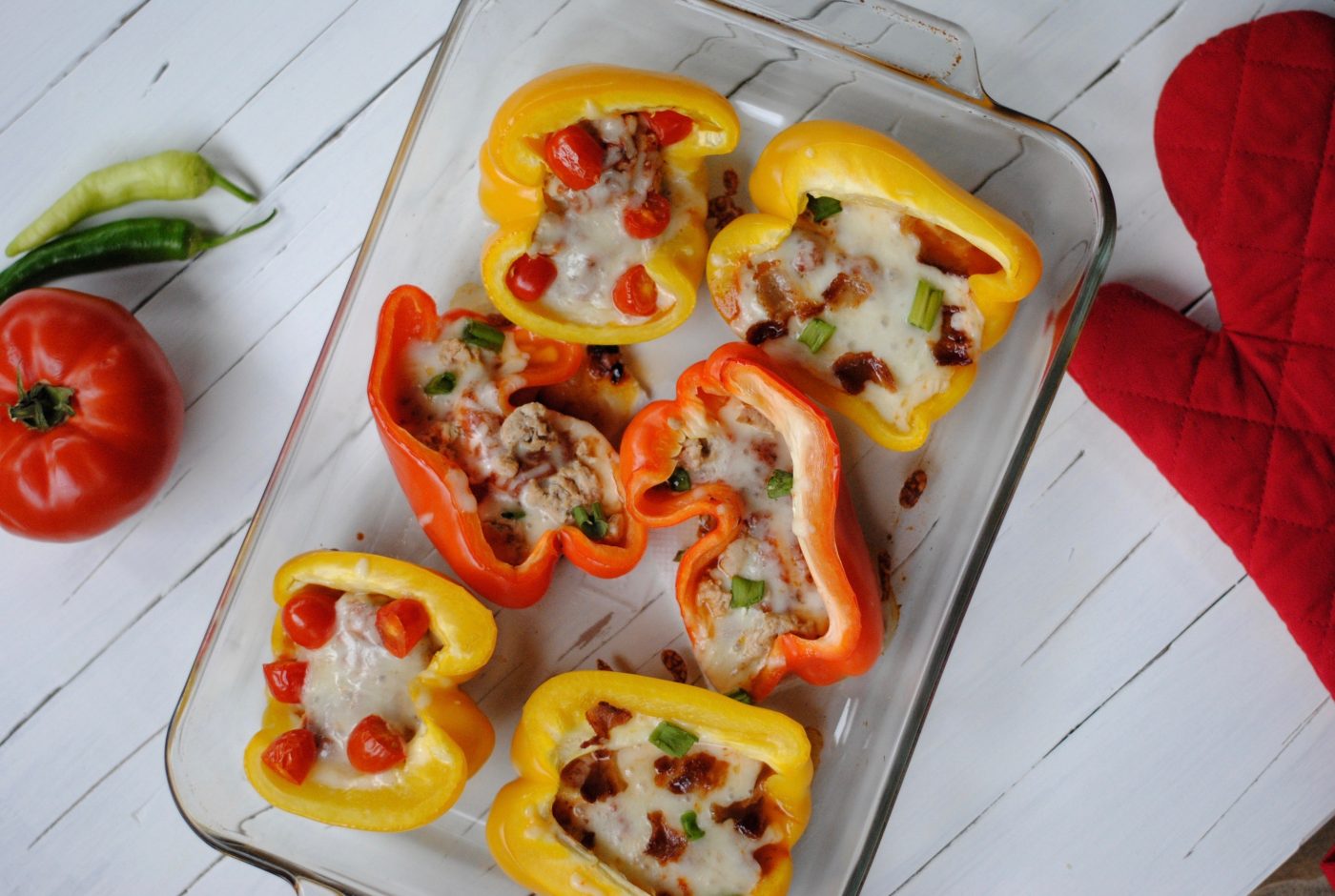 One last tip on getting your kids to eat their vegetables:
By far, one of the most successful tools in my kitchen in preparing vegetables is my air fryer. From mini potatoes to Brussels sprouts, carrots to sweet potato fries, I prepare most all of them the same: with a little bit of olive oil and some salt or a simple seasoning. Cook them up for 20 minutes and they are nice and warm and crispy and each one of my kids takes their fair share, and often seconds. Since I don't currently have toddlers in the house, I'm not sure how this age range would do with it – but I highly recommend it for those with kids ages 6+.
Let me know if you agree on the popular veggies above or if I missed any!
---
Kids can cook and enjoy it, too!
If you have kids, then you need to check out Camp Kitchen, a 5-day digital recipe plan that will help get your kids in the kitchen. It's perfect for summer break, spring break, as a weekly activity, and even for homeschoolers! Check it out below:).