I purchased my Instant Pot a year and a half ago. Truth be told, I was looking for a "regular" pressure cooker. I was visiting my family in India where they use pressure cookers 3+ times a day. I decided that it was time; I was ready. I had been so fearful of them in the past after hearing horror stories of the lids blowing off, so when I came across the Instant Pot on Amazon which had 1,500+ 5 star reviews, I was intrigued. Being digital and having 7 different functions piqued my interest. I purchased it and have never looked back. In all honesty, there is definitely a learning curve to using an Instant Pot, but it's quick – and this is one appliance that I use daily. Here are a few ways that I use my Instant Pot.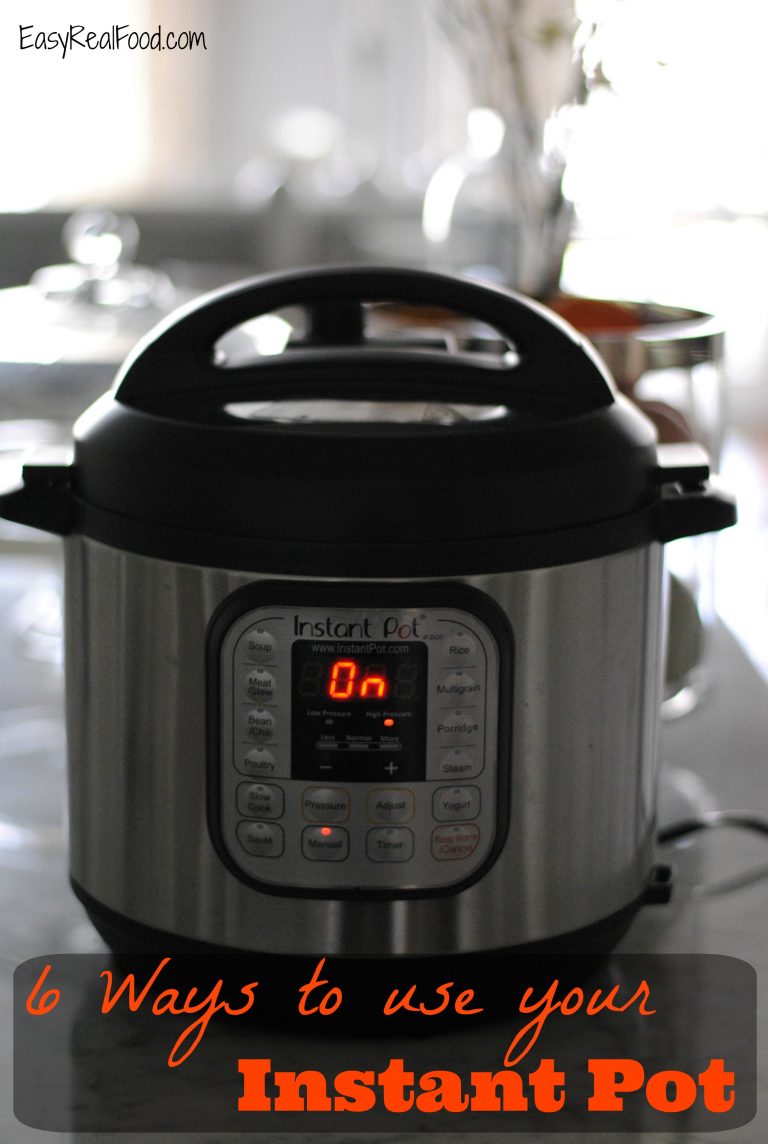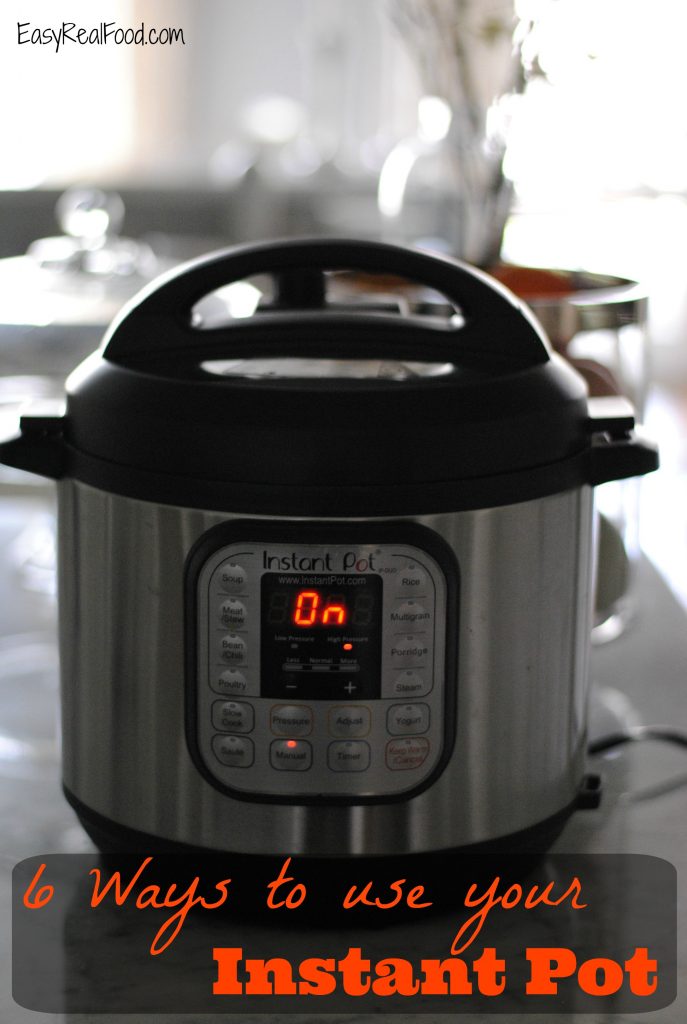 6 Ways I Use My Instant Pot
Making Yogurt in the Instant Pot. In all honesty this one was a tad out of my comfort zone. I mean, make yogurt when you can buy it? Why would anyone do that? Three major reasons, actually: first off, it's cheaper. I use organic whole milk and know exactly what goes into it. (Yep, so I'm a bit of a control freak. I'm okay with that.) Next, it's unsweetened. Have you ever looked at the sugar content of most yogurts, specifically added sugars? When I make yogurt in my Instant Pot, we'll sweeten it with honey or maple syrup – without overdoing it. And next but certainly not least – it's actually EASY! I was scared to death to try it the first time thinking that I'd fail … but alas, I did it. Look for a post coming up soon detailing exactly how to make yogurt in your IP, but in the meantime, these are the cultures that I used.
A Rice Cooker. No babysitting and half the cook time are what you can look forward to when cooking rice in your Instant Pot. This is a basic chart that can give you estimates for cooking it – but I love the fact that you can toss it in and tend to other things while it cooks up perfectly. Even brown rice which typically takes 40+ minutes can be made much quicker, and comes out perfectly every time.
Cook a Chicken Quickly in the Instant Pot. This post illustrates how easy it is to cook a whole chicken in 40 minutes, start to finish. Boom! Just like that you've got your main dish done and ready for enjoying. After it's done cooking, and while the Instant Pot is still in need of a cleaning (I mean, why would you clean it twice if you didn't need to?!), clean the meat off of the carcass and toss the bones back into the broth that's already in there. Add some carrots, celery, garlic and onion and add 1.5 cups of water. Secure the lid and cook on "Manual" for 90 minutes for some deliciously soothing broth that can be enjoyed by itself or as a base for soup, etc. I also love doing this one pot meal that includes chicken thighs and rice.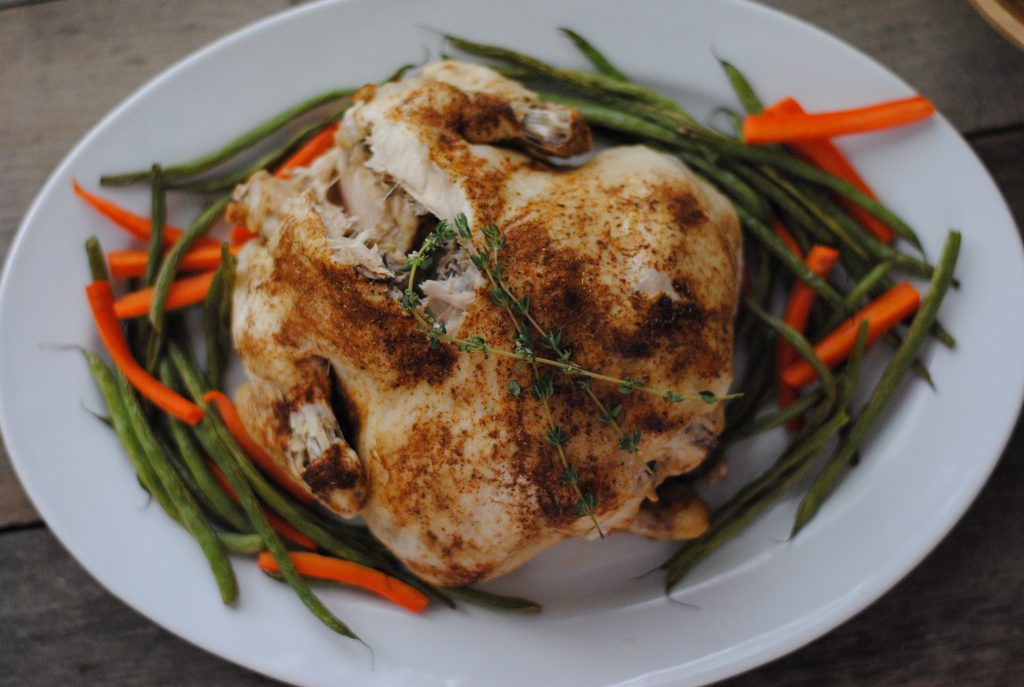 Cooking Beans in the Instant Pot. No more having to let your beans cook for hours on end. I do still try to soak my beans overnight before cooking them, but in the case that I forget to, I simply cook from dry beans to cooked by adding on some time. This chart spells out cooking times for both dried and soaked beans – you will see that it's not hours and hours! Cooking your own dried beans (you can find them in the bulk section or in bags if you don't have a bulk section) is a way to cut costs (they are cheaper than canned beans) and also cuts down on waste (from the cans). Plus you can cook a bunch of beans at a time and then freeze them for a later date for when convenience calls. Which seems to be happening more and more for me these days.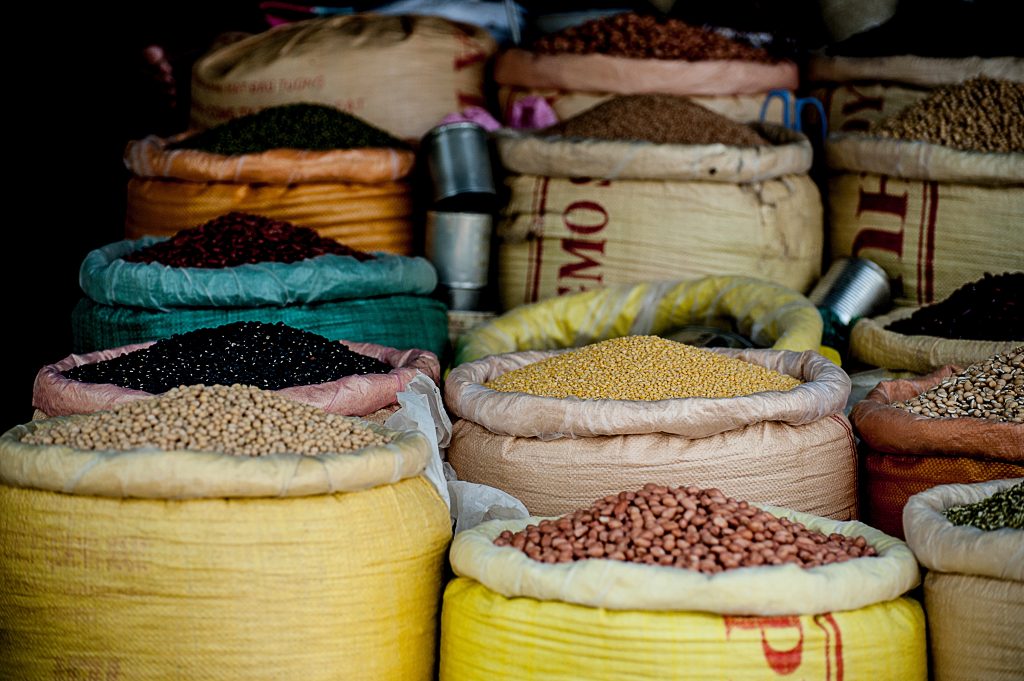 Instant Pot Soups. Soups are another way that I use my Instant Pot. Not only do they cook up quickly, but with the saute function, you can first cook onions/garlic/other vegetables first before adding your other ingredients. One of my favorites is butternut squash soup; I'll saute onions, ginger and garlic for a couple of minutes before adding cubed butternut squash and chicken broth (use vegetable broth to make it vegan). Hit the "soup" function and cook it for 25 minutes. Blend and enjoy!
Tomato Soup in the Instant Pot is also a winner, as is Vegetarian Split Pea Soup.  And a newer way that I use my Instant Pot is to make vegetable purees!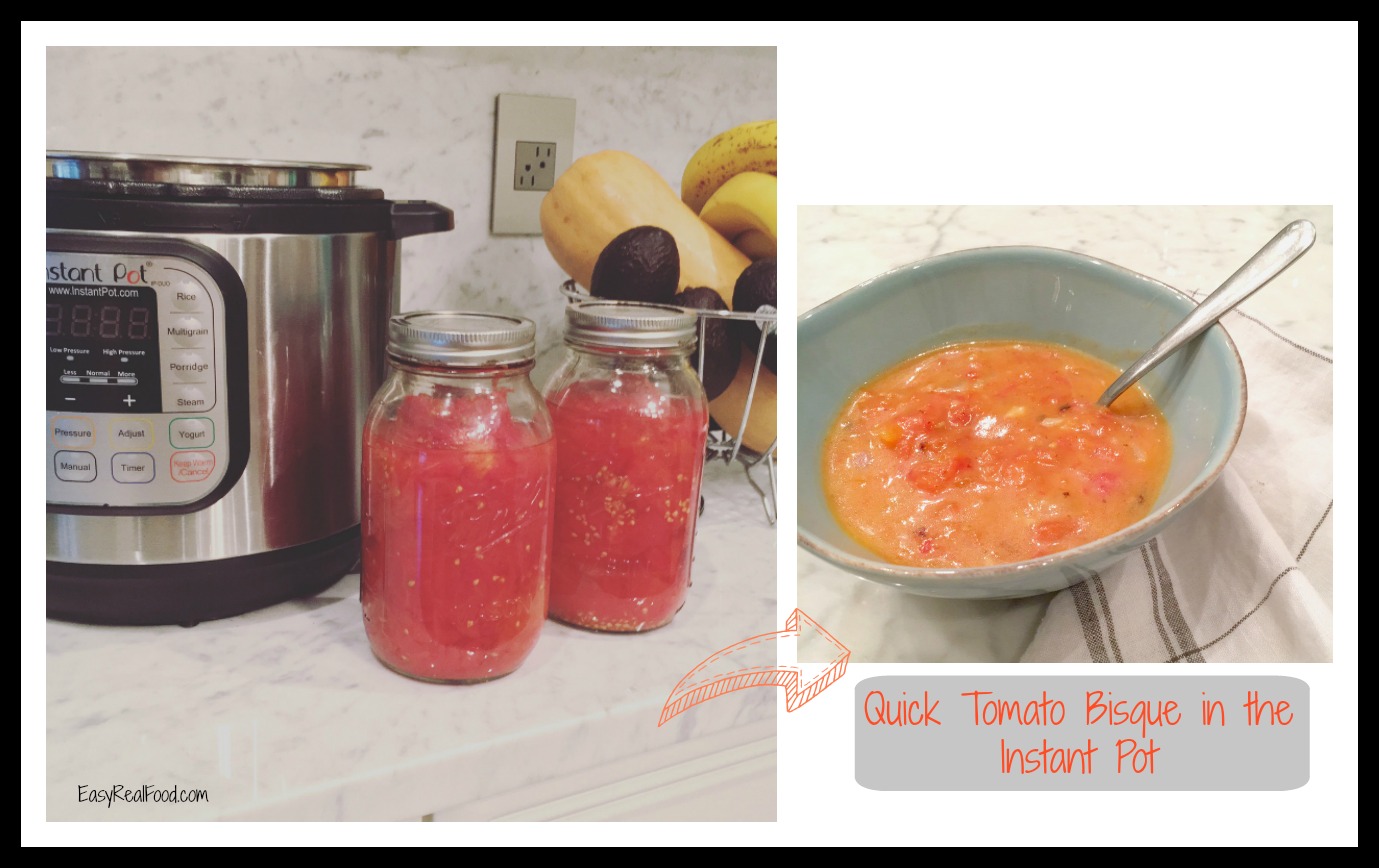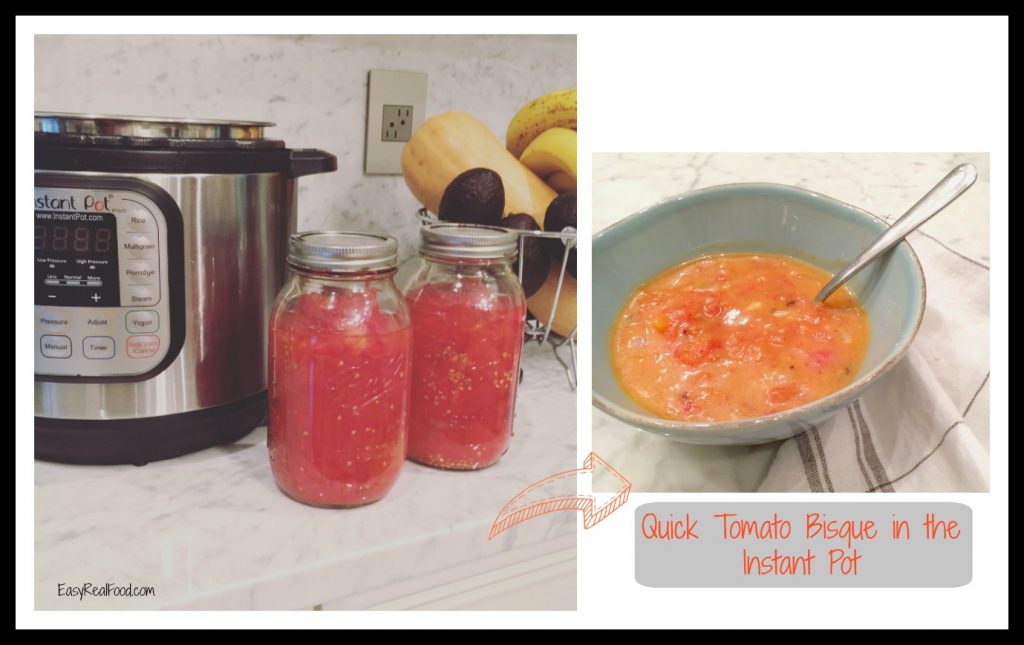 Pressure Cooker Steel-Cut Oats
While we are typically a rolled oats kinda family, I've discovered that steel cut oats are a great option to consider. This is the newest way that I use my Instant Pot! The Kitchn has some great advice, including tips and tricks if this is unchartered territory for you. Some key takeaways to consider:
Purchase traditional steel-cut oats.
Be sure to prepare the pot with an oil of choice.
Turn off the machine when the oats are done cooking. Let the pressure release naturally – so be sure to build in time to prepare this, with all of this being said.
I've really enjoyed getting creative with our toppings and always love adding in new foods to my kids' diets.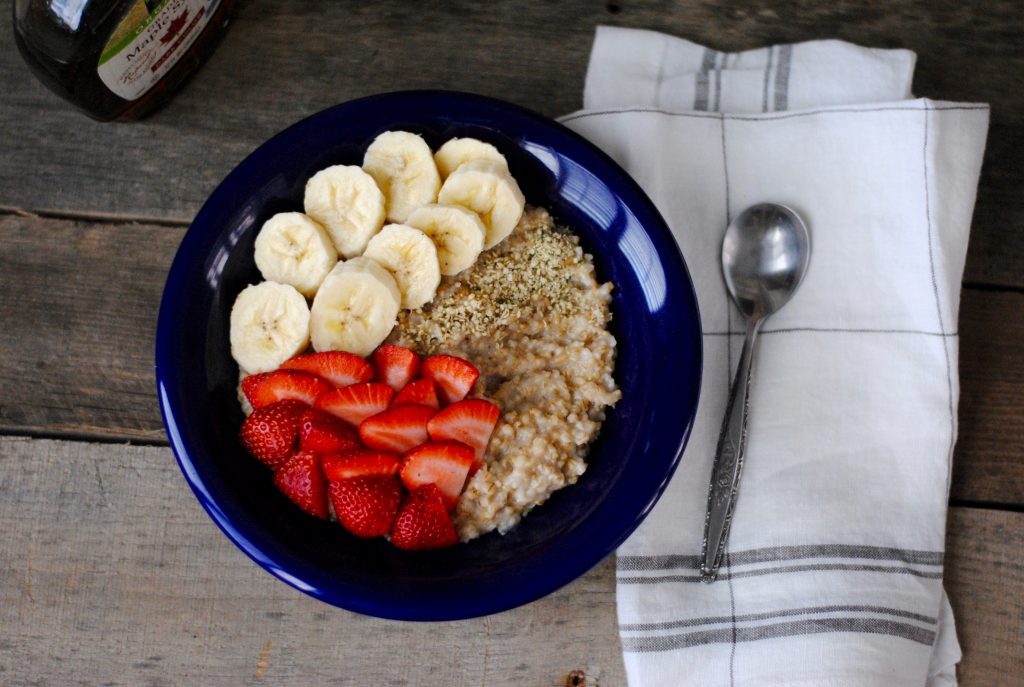 The pressure cooker works for some foods, but not all.
There are so many other things to cook in the Instant Pot. I know people love it for hard boiled eggs, but I personally feel that cooking them on the stove is pretty fail-proof and works well for me. Same goes for spaghetti squash; I like it in the oven, as I do sweet potatoes (vs. steaming them). You know the saying – if it ain't broke, …. I didn't get to go into detail on lentils and such that make in the Instant Pot, so perhaps I'll include a recipe in an upcoming post.
Bottom line – if you are looking for a multi-functional device, I highly recommend the Instant Pot. I'd love to hear how you use yours in the comments below.
---
This post may contain affiliate links which won't change your price but will share some commission.