Estimated reading time: 6 minutes
The best health & books 2021, including the best healthy lifestyle books, the best gut health books, the best mental health books, the best healthy eating books, and the best anti-inflammatory books. With so many options to choose from, I'll show you the best health & wellness books of 2021 to gift yourself or a loved one.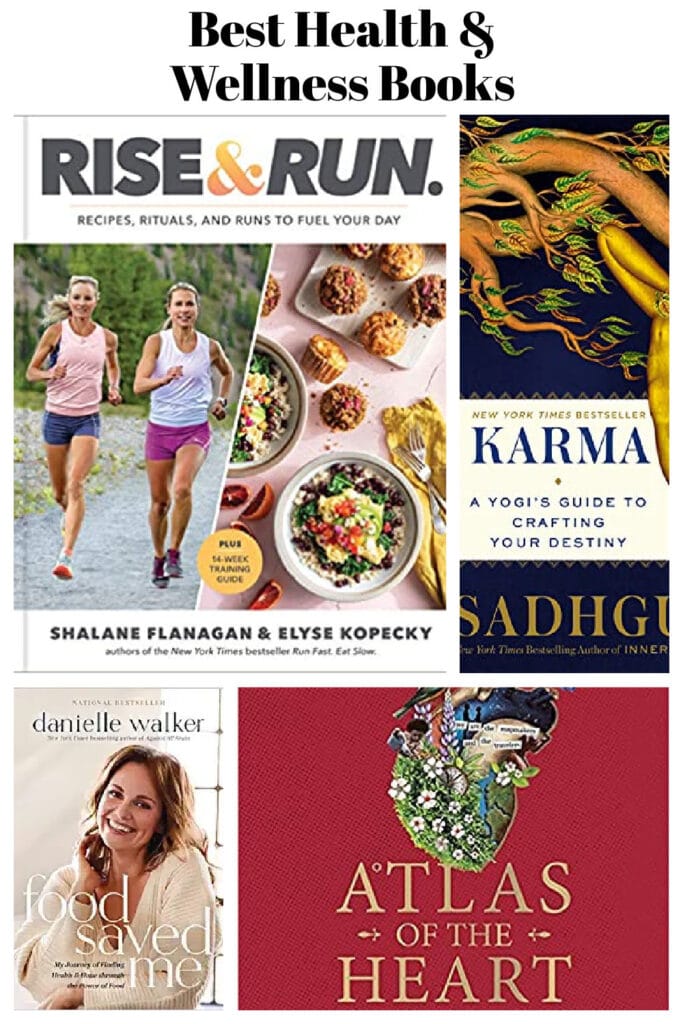 Best Health & Wellness Books 2021
Best Mental Health Books
Set Boundaries, Find Peace by Nedra Glover Tawwab : As a firm believer in setting and upholding boundaries, I actually only really understood the topic and started using them in recent times. This book helps illustrate how to communicate assertively and effectively and advocate for yourself in day-to-day life. Whether you are new to boundary setting or if you've ever felt like you are taken advantage of, or not heard, this is a good one for you.
Dopamine Nation: Finding Balance in the Age of Indulgence by Anna Lembke, MD: Living in the world that we live in, with constant access to immediate satisfaction, it's no surprise that we've become vulnerable to compulsive overconsumption. Lembke, a psychiatrist and the author, explains how that constant pursuit leads to pain. And what we can do about it.
If you or someone you know is a seeker of social media, shopping, gaming, gambling, sexting, etc.—this could be an informative read for you.
Atlas of the Heart: Mapping Meaningful Connection and the Language of Human Experience by Brene Brown: Soon to be released (November 21, 2021), 5 time best-selling author will be releasing a highly anticipated book this month that takes us on a journey through eighty-seven of the emotions and experiences that define what it means to be human. Whether you are a Brene fan already, or have interest in bettering yourself, this is a definite one to consider.
Karma: A Yogi's Guide to Bettering Yourself by Sadhguru: Who knew that all this time we were using our definition of karma (a system of checks and balances) incorrectly? In his new book, Sadhguru (named one of the top 50 most influential people in the world) helps put you back in the driver's seat, turning you from a terror-struck passenger to a confident driver navigating the course of your own destiny. Tom Brady's review of this book sums it up best: "This book will put you back in charge of your own life." It is definitely on my wish list!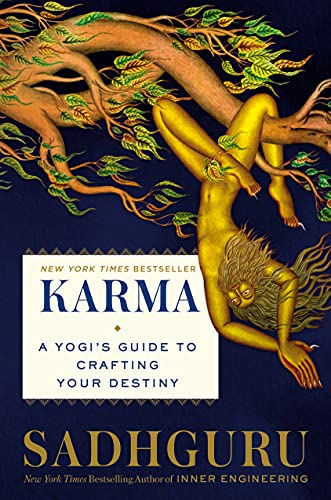 Best Healthy Eating Books
Hooked: Food, Free Will, and How the Food Giants Exploit Our Addictions by Michael Moss: If you're looking for a diet book, definitely look elsewhere. But if you are fed up about food marketing, unnecessary ingredients in our foods, many which are banned in other countries, and the science that goes behind what is put into the foods at our stores, this book is for you. Written by Pulitzer Prize winning author Michael Moss, this book exposes how the food industry uses processed foods to exploit our natural instincts related to foods and how profit is chosen then it comes to public health.
Rise and Run: Recipes, Rituals and Runs to Fuel Your Day by Shalane Flanagan and Elyse Kopecky: New York Times bestselling authors of Run Fast, Eat Slow are back at it again … this time with another running-centric, healthy fueling book that offers the best ways to break your fast and start your day. Find tips on success for those a.m. hours along with more than 100 recipes for nutrient-dense breakfasts, recovery drinks and packable snacks. More Superhero Muffin recipes included! This is perfect for that avid athlete or weekend warrior in your life.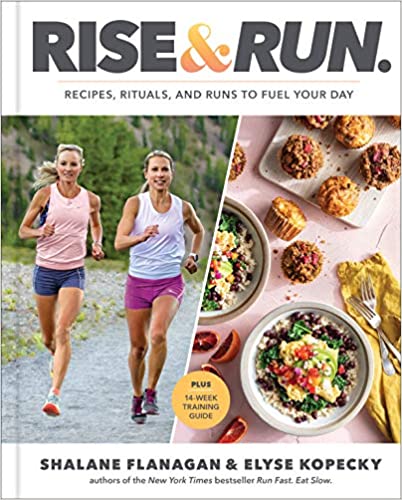 Best Cookbooks 2021
Big Boards for Families by Sandy Coughlin: If you're an avid reader of this site, you know I'm a big fan of food platters and epic charcuterie boards … so it should come as no surprise that this book makes the list! From tacos to shakshuka, pb&j to sloppy joe sliders, make a board out of many things. And make everyone happy as they can choose their own way to do it!
Super Easy Plant Based Cookbook by Kathy Davis: Whether you're 100% plant based or just want to eat less meat, this book makes it incredibly easy to do it. With dishes organized by five easy strategies (one-pot, 5-ingredient, 30 minutes or less, no-cook, and make-ahead meals), it's easy to plan ahead and also make plant-based meals a reality. A definite keeper for the simpler cook on your list!.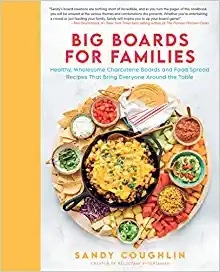 Best Anti-inflammatory Books
Food Saved Me: My Journey of Finding Health and Hope through the Power of Food by Danielle Walker: A longtime fan of againstallgrain.com and Danielle Walker, I have met her in person and spent time with her at a small conference a few years ago. She is the real deal; authentic as they come. Diagnosed with an autoimmune disease that has taken her to very low points in her life, she healed herself with food—and if you're also a fan of her website, you'll know this. This book is a personal story; it reads as if you're having tea with her and chatting alongside of it.
If you or someone you know has battled an illness and has struggled as a result, I recommend Walker's 2021 book. She helps you find the resiliency that you need and also offers solutions to making recipes that sometimes seem unthinkable when faced with food allergies, sensitivities, or digestive issues.And as a PS—she has a couple of wonderful cookbooks if you're in that market. Meals Made Simple and Eat What You Love are two of my favorites.
So there you have it! 10 of the top best health & wellness books of 2021. I hope you get some good ideas to gift (or even gift yourself)! If you have other must-reads—please share them below!