This post is sponsored by Tom's of Maine. All opinions are my own.  This post may contain affiliate links which won't change your price but will share some commission.
---
What's your feeling on summer? Do you embrace the lazy days, or look forward to a more set schedule? I'm a little bit of both, actually. And regardless of which camp you fall in, we'll all be back to that later option soon enough. So in an effort to help you get ready, I'm sharing my tips on how to prepare for back to school. I promise that just a little bit of thought will have you sailing into the school year much easier. Which is a total win in my book!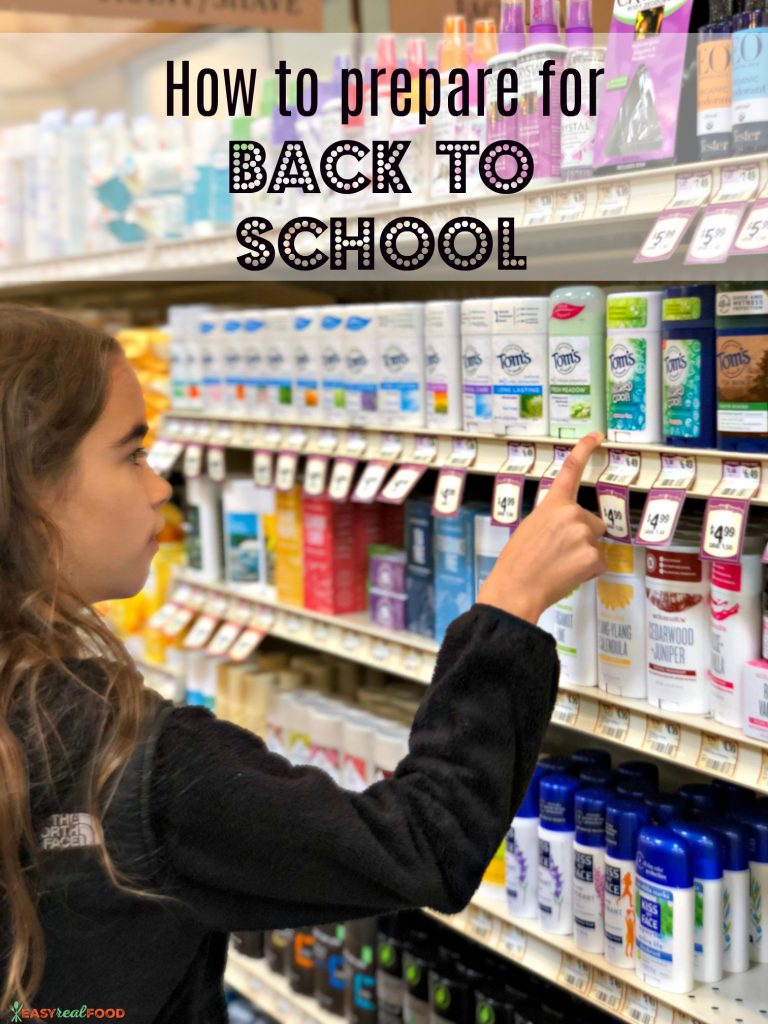 How to Prepare for Back to School
Get back into your routine.
I don't know about you, but my kids' sleep schedules have been waaaay off of the norm. During the school year, they typically are in bed by 8:30 (my older two by 9:30, or 10 if I'm being honest). This summer we've seen movie nights, swim nights and more where the kids are up until 11 p.m. Yikes!
In an effort to reel things in, we know that we need to prepare for back-to-school schedules by starting to find those "normal" bedtimes 1-2 weeks in advance so that they can help their bodies adjust to the new sleep and wake times. Don't wait until the day before to start this; I know from experience that while you may want them to have "one last day," it's a lot easier for them to adjust if you give them some upfront time to do so.
Pre-make some foods that you can store in your freezer.
Healthy school lunches don't have to be a stressor! With a little planning, you can be well-prepared so that you just pull things out and throw them in, just as easily as using packaged products. I love making batches of muffins, breads, soups and more and freezing them so that I have my own "convenience" food ready. This way, when we have busy afternoons and evenings, I simply pull out some of these pre-made items, combine them with what's in my fridge and we are set! If you need some inspiration, how about these muffins, this soup or even some of these donuts.
Purchase adequate lunch boxes and lunch bags.
Having the right gear for packing lunches is a must as you prepare for back to school.
Start planning your meals ahead of time.
Back to school is always a busy and often stressful time. New schedules, new teams and sometimes new schedules mean that staying organized can help you stay ahead of the game. Start now by figuring out which meals you'll be making. Two of my favorite resources are Plan to Eat, an online and app meal planning tool that lets you import recipes from ANYWHERE and provides a shopping list, and Once a Month Meals, which helps you make freezer meals to minimize your cooking time. This post is helpful in providing weekly food prep tips, too.
Seek out solid after-school snacks.
Kids get hungry, and schedules are busy. Get prepared ahead of time so that you are not lured by the drive-through! I have this handy list already put together for you for some inspiration.
Ensure that you have proper personal-care items for your children. 
Tightening up your personal care items is also one not to be missed. For years I used "regular" toothpaste without realizing that it had artificial colors in it. Yeah, did you know that most of the conventional toothpastes include these ingredients? When I started looking for kids toothpaste, I discovered this fact and by no means would allow those ingredients to go in their bodies. Or my own, for that matter! I stared using Tom's of Maine® products because they are made without artificial colors, flavors, fragrances or preservatives, nor are they tested on animals. Tom's of Maine has been a trusted name for over 48 years, so clearly they know what they are doing;). I also love that they help children in need get essential school supplies through their partnership with the Kids in Need Foundation this back-to-school season. Learn more about the program here.
More about Tom's of Maine
I started first by using Tom's toothpaste, as noted above, and their toothbrushes were a perfect add-on. They are plant-based, the handle is made with mineral-based pigments and 99% made from renewable castor oil plants (and therefore BPA-free). As my kids got older, their deodorant became a necessity; again Tom's was there for me! (Wicked Cool!™ Teen Deodorant) With no parabens, aluminum or artificial fragrances, I felt good about having my girls put this on their bodies. With so much for a mom to worry about, I love feeling like this is one area I don't have to stress! Oh, and they're easy to find, too; I pick them up at Sprout's which makes it super convenient! Organic shopping and safe personal care all at once:).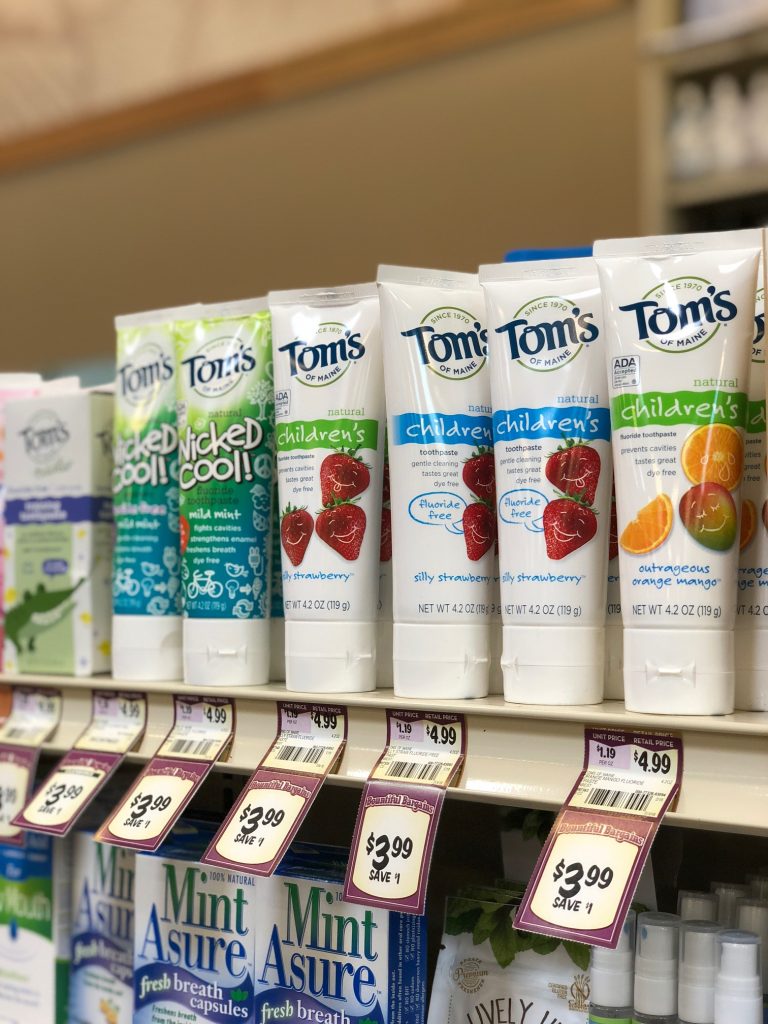 I am sure that I missed a few great tips on preparing for back to school, so why don't you share them with us in the comments below? Oh and one last thing – don't forget that self-care for yourself. You've been working hard (every day – I know it, because there are no days off lol). So take some time for YOU!