I've been slacking with my kids lately. I don't know what it is, but somehow after the holidays, the sweets started creeping in. It's time to pull it back, and an obvious place is not only in main meals, but also with after school snacks.
If I don't have something prepared or picked out for the kids when they get home in the afternoon, they'll automatically go to the pantry. Generally we have whole wheat pretzels, sometimes gluten-free pretzels and at times tortilla chips and cereal, too. I'm a 90% gal, and my kids are honestly 80-85%. And I'm okay with that. Without direction, these are the selections they choose, which are void of fruits or vegetables. What's a mom to do? Well I've been on a mission, and I'm documenting my ideas to share with you. Gotta help a fellow mom out, right?! Over the last few weeks, I've come up with 30 ideas for healthy after school snacks, and I'm excited to share them today.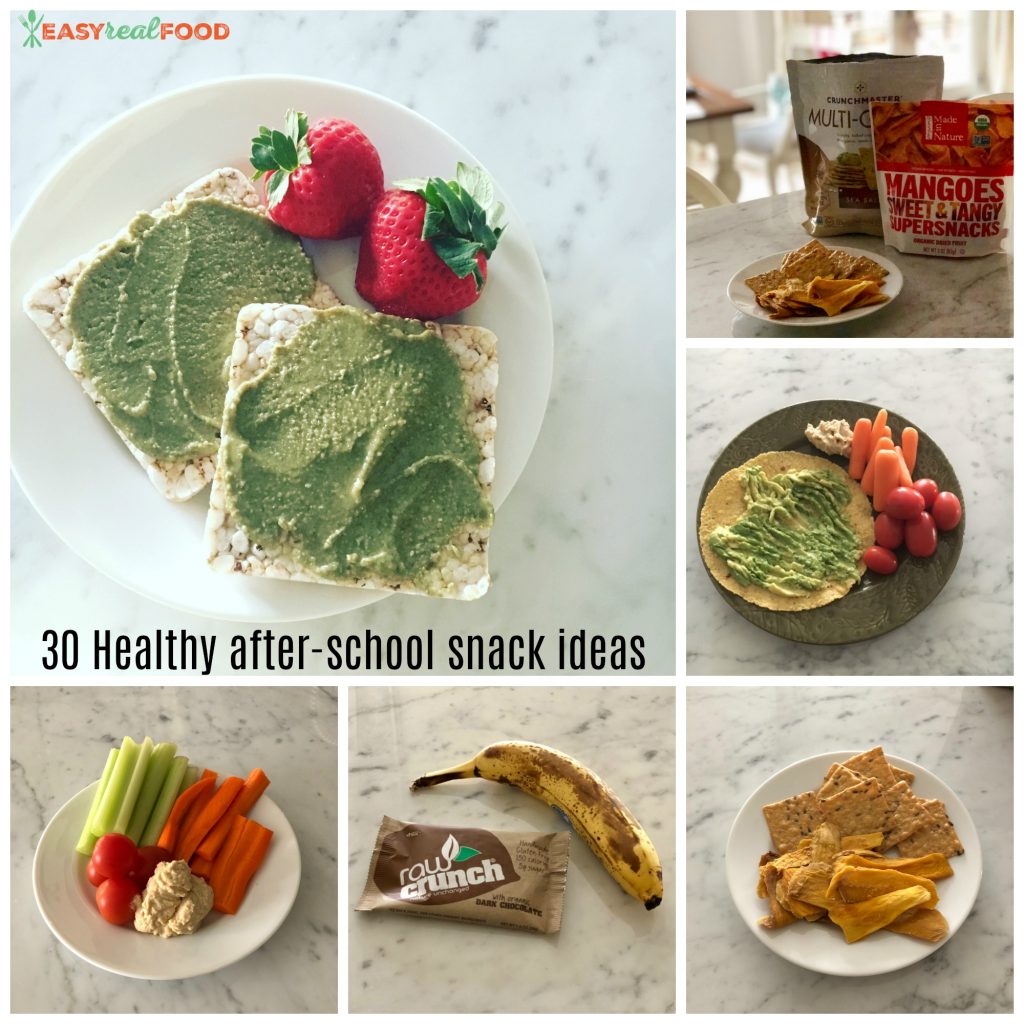 Why are snacks important for a child?
Before we get to the list, I wanted to touch on this question. Because children are smaller and growing, their stomachs fill up faster AND they also are burning off lots of energy. Snacks allow them to refuel with the nutrients and hydration that they need. This being said, it's important to offer healthy after school snacks since calories count. A plate of veggies plus some guacamole or hummus will be far better than a bag of chips and a soda.
30 Healthy After School Snack Ideas
After creating this list, I realized that some need some additional prep time – like you can't just bust out a black bean muffin if you haven't made one yet:). But some are simpler to throw together. So I've organized them as such, which makes it super easy to use depending on how your day (or week) is going.
Make-ahead healthy after school snacks
Quick-to-pull-together healthy after school snacks
RX Bar + cheese cubes
Raw Crunch Bar + banana
Rice Stackers with 88 Acres Pumpkin Seed Butter (LOVE this stuff)
Organic dried mango pieces + gluten free crackers
Two hard boiled eggs + an orange
Bowl of mixed almonds + pistachios with honey (super popular in my family's homes in India – my kids love it!)
Banana topped with nut butter & unsweetened dried coconut
Cut up veggies + hummus or homemade ranch
Whole wheat bread topped with nut butter, hemp hearts and sliced banana (or strawberries) – or both!
Homemade trail mix
Yogurt parfait (yogurt layered with homemade granola and cut-up berries and/or bananas)
Popcorn + cheese cubes
Vegetable and cheese kabobs
Fruit kabobs
Pita pizza (whole wheat mini pitas – Trader Joe's – topped with marinara and mozzarella cheese, heated in the microwave for 20-30 seconds or in a toaster oven). Throw a few veggies on top, too!
Rice stackers (or rice cakes) topped with guacamole
Corn tortilla topped with smashed avocado + veggies and hummus
Celery with nut butter or cream cheese and raisins (ants on a log)
Dried apple rings + roasted garbanzo beans
Oatmeal with milk (or dairy-free milk) and fruit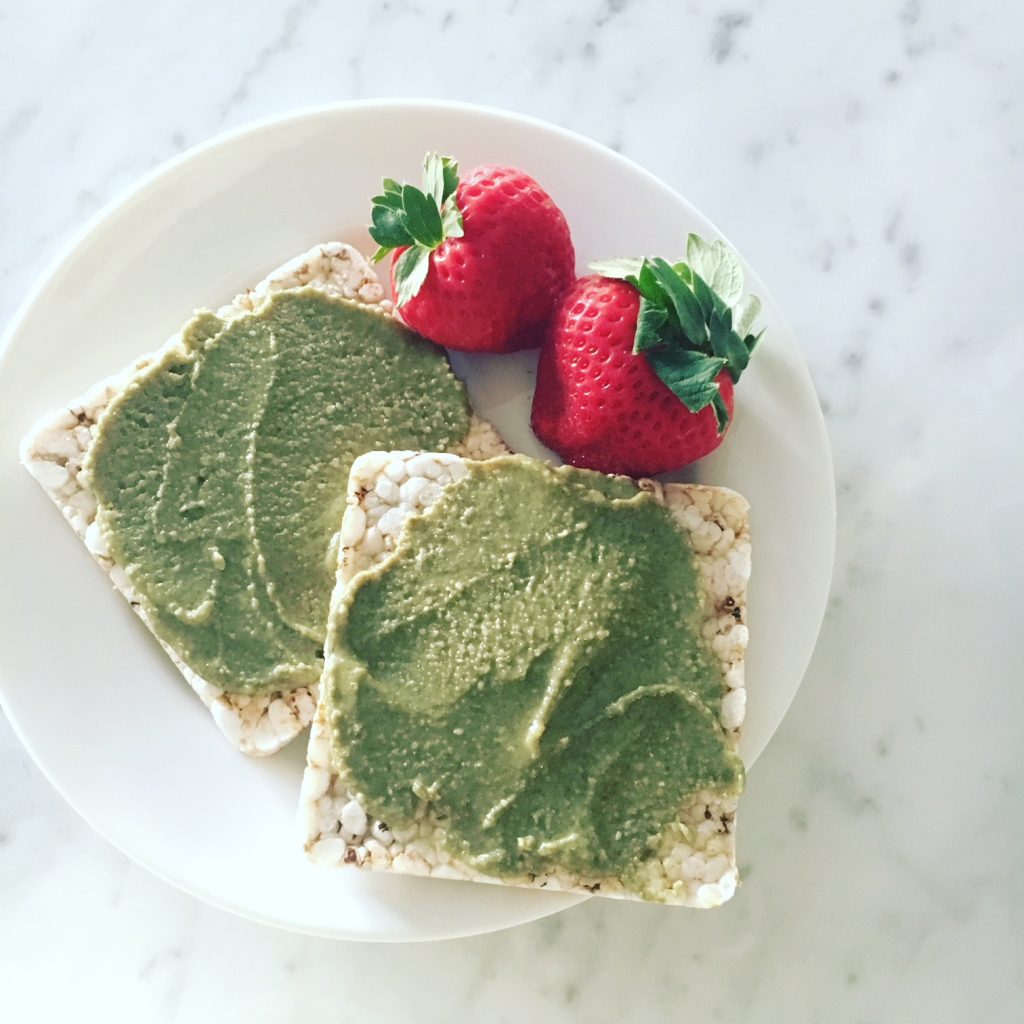 I know that I missed some great ideas, so please share them in the comments below. I always love hearing from others and learning from you, too!
---
This post may contain affiliate links which won't change your price but will share some commission.