Estimated reading time: 5 minutes
An easy almond flour cake made with simple ingredients, and sweetened with erythritol. Keto cake, low carb cake, deliciously moist and easy recipe!
Easy Almond Flour Cake (Keto + Low Carb)
I'm not keto. I don't count my carbs. But I am grain free and have been for 2.5 years. After my recent surgery, I'm finally able to tolerate almonds in all forms. Which called for a celebration! We had picked up these Keto Bites from Costco on our last trip, and we loved them so much I wanted to recreate some type of dessert that resembled them. Mine didn't quite come out as bites, but instead in a cake form – a deliciously thick and moist easy almond flour cake that lasted literally just 6 hours in my house. It's that good!
Easy Almond Flour Cake Recipe:
Low carb
Keto
Grain-free
Gluten-free
Has just 7 ingredients
A simple, delicious moist almond flavored cake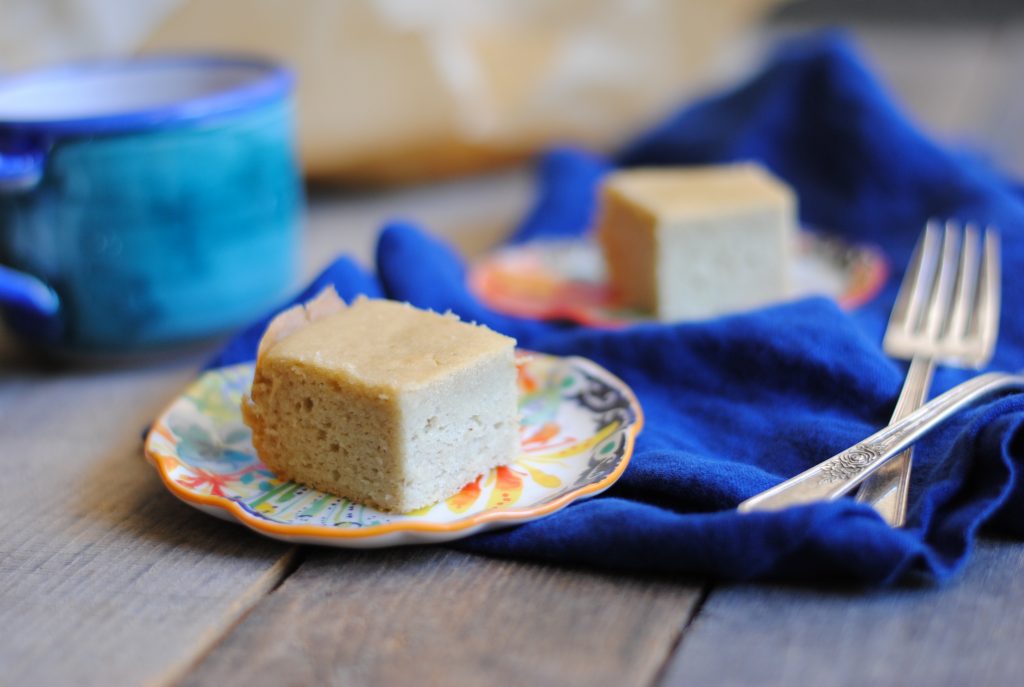 What types of sweeteners are keto or low carb?
Erythritol is a keto friendly sweetener that is a sugar alcohol used as a low-carb sweetener. Erythritol does not spike blood sugar or insulin, which is why it is often used by diabetics or overweight individuals. It is a sweetener that contains very few calories, has 70% the sweetness of sugar, doesn't raise insulin, and has very few side effects. When eaten excessively, it can cause digestive issues. Unless you are eating massive amounts of it at a time, there shouldn't be any issues; some people do have sensitivities to it, however, especially those who are affected by FODMAP's.
Stevia is keto friendly and naturally sourced. It also has some beneficial nutritional qualities. Because it has a strong aftertaste, stevia is often blended with erythritol. Pyure is my favorite organic stevia blend that combines erythritol with stevia in a winning, low carb sweetener.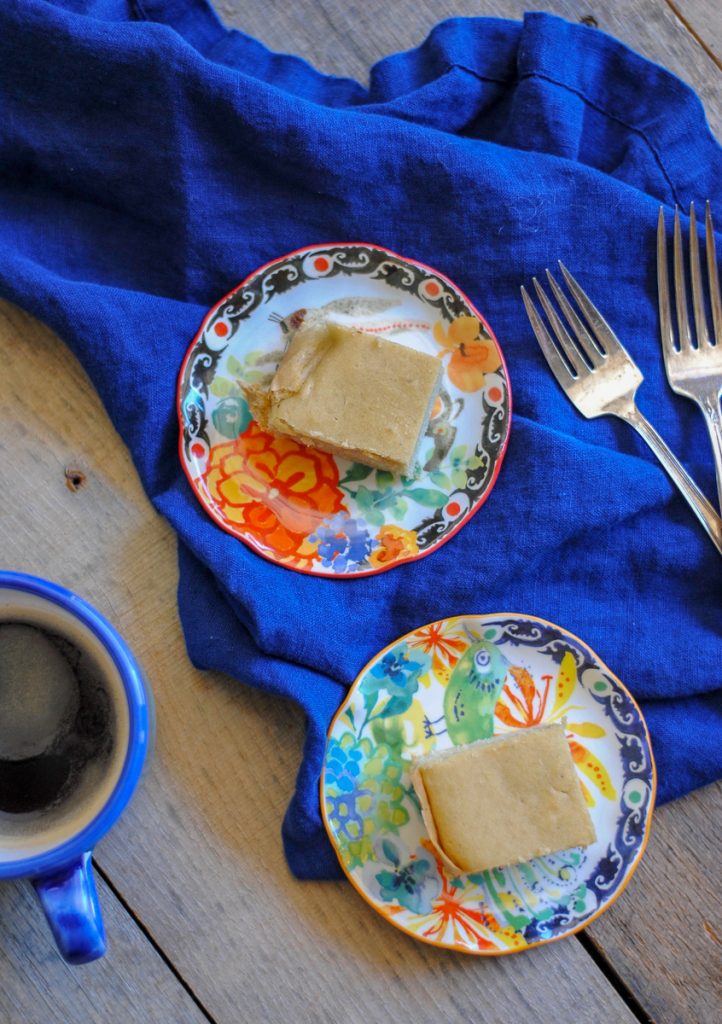 Almond flour basics:
Almond flour is a simple, one-ingredient product. It's made from ground almonds and is not to be confused with almond meal. Both are healthy alternatives that are used in Paleo and grain-free (and therefore gluten-free) cooking and baking. Almond flour is also a very common low-carb and Keto flour. Almond flour adds a rich flavor to baked goods and also can be substituted for bread crumbs when making meatballs or breaded recipes.
Is almond flour healthy to bake with? I'm pretty certain that once you try this moist almond flour cake recipe you'll agree – yes! Almond flour adds texture and flavor but no grains or gluten. Use it in pie crusts, cakes, muffins, breads and scones or in savory dishes as well.
What is the nutritional value of almond flour? Almond flour is low in carbs (making it keto-friendly) and high in healthy fats and fiber. The latter makes it help you feel fuller while not spiking your blood sugar; it also has a high dose of magnesium.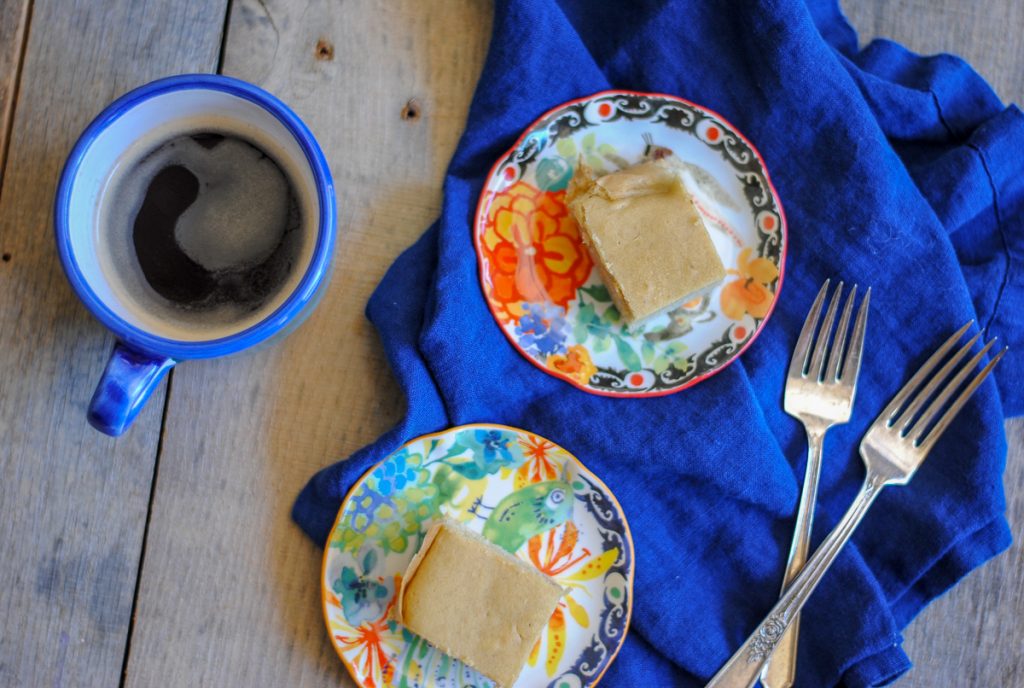 But let's talk about this easy, sugar free cake recipe…
There is no frosting on this cake. Honestly, it doesn't need it. Enjoy it with a cup of coffee or tea. Or as is. Honestly, it's deliciously moist. I don't want to brag about this cake, but honestly we loved it. And I think you will, too!!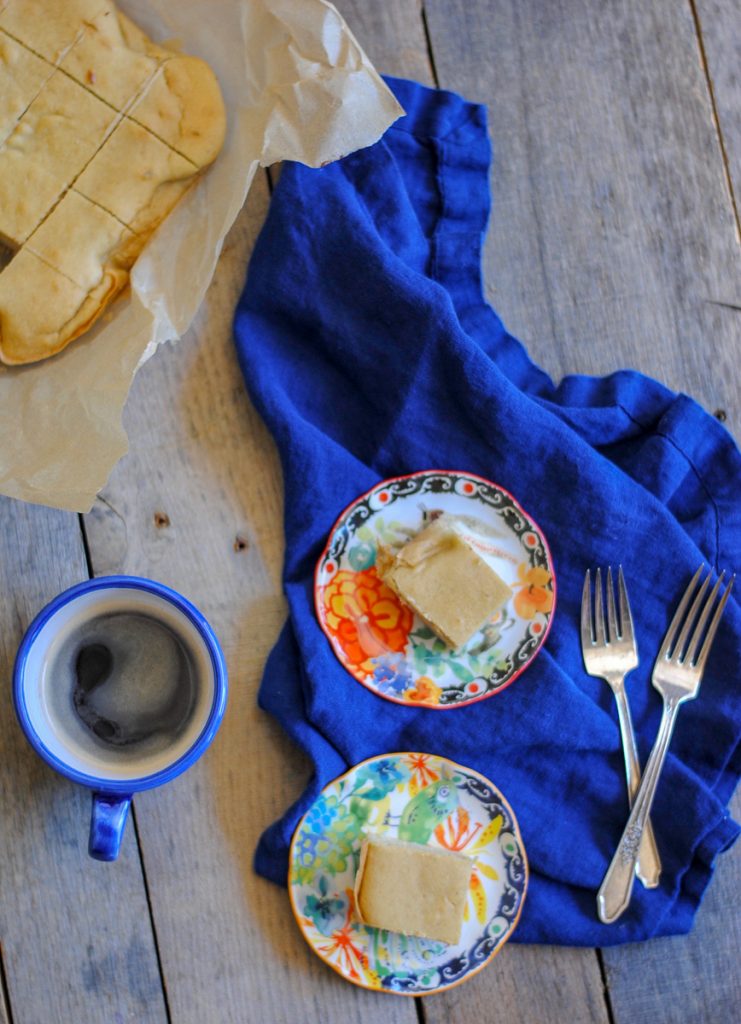 One last question .. can I make this without eggs?
Nope, I'm sorry … the eggs are a binder and are especially necessary when baking with almond flour. While I sometimes offer up a substitution of flax eggs, they just won't work in this recipe. And swapping out the sweetener – you can swap erythritol for stevia, but if you want to use another sweetener, it first off won't be low-carb or keto anymore, and I haven't tried it. I think it's perfect as is. And I hope you do, too!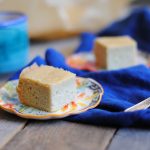 Easy Almond Flour Cake (Keto + Low Carb)
An easy almond flour cake made with simple ingredients, and sweetened with erythritol. Keto cake, low carb cake, deliciously moist and easy recipe!
Keyword:
baked goods, cake, gluten-free, grain-free, keto, low carb
Ingredients
1/4

cup

almond milk

(unsweetened)

1/3

cup

butter

, needs to be room temperature

3

eggs

1/3

cup

erythritol

1

tsp

almond extract

2

cups

almond flour

1/2

tsp

baking soda
Instructions
Preheat oven to 350 degrees. Line an 8 x 8 baking pan with parchment paper.

In a high-speed blender, add almond milk, butter, eggs, erythritol and almond extract. Blend until smooth.

Add almond flour and baking soda to blender. Blend until smooth.

Pour batter into prepared pan, using a spatula to scrape sides to get excess batter. Bake for 26 - 28 minutes or until top begins to turn golden brown. Let cool before slicing.
Nutrition Facts
Easy Almond Flour Cake (Keto + Low Carb)
Amount Per Serving
Calories 126
Calories from Fat 108
% Daily Value*
Fat 12g18%
Cholesterol 41mg14%
Sodium 90mg4%
Potassium 11mg0%
Carbohydrates 3g1%
Protein 4g8%
Vitamin A 163IU3%
Calcium 40mg4%
Iron 1mg6%
* Percent Daily Values are based on a 2000 calorie diet.
Other grain-free desserts you may like: