Estimated reading time: 8 minutes
Wondering which gluten free breads from Whole Foods Market are the best? Tired of spending money on bread and throwing it out? Read this review of the top gluten free breads and stop wasting your money (and food)!
The best Whole Foods gluten free bread | 6 brands to try
Which gluten free bread is really the best quality? Have you bought some and thought it tasted like cardboard? Paid too much for a loaf of gluten free bread that didn't get eaten? Or how about a tiny loaf where you needed to eat 4 pieces to feel as satisfied as having one?
Explore this list of the best gluten free breads from Whole Foods Market. These are solid gluten-free brands with bread that we rated—kids and adults alike! No more guessing; here are the best Whole Foods gluten free breads to try.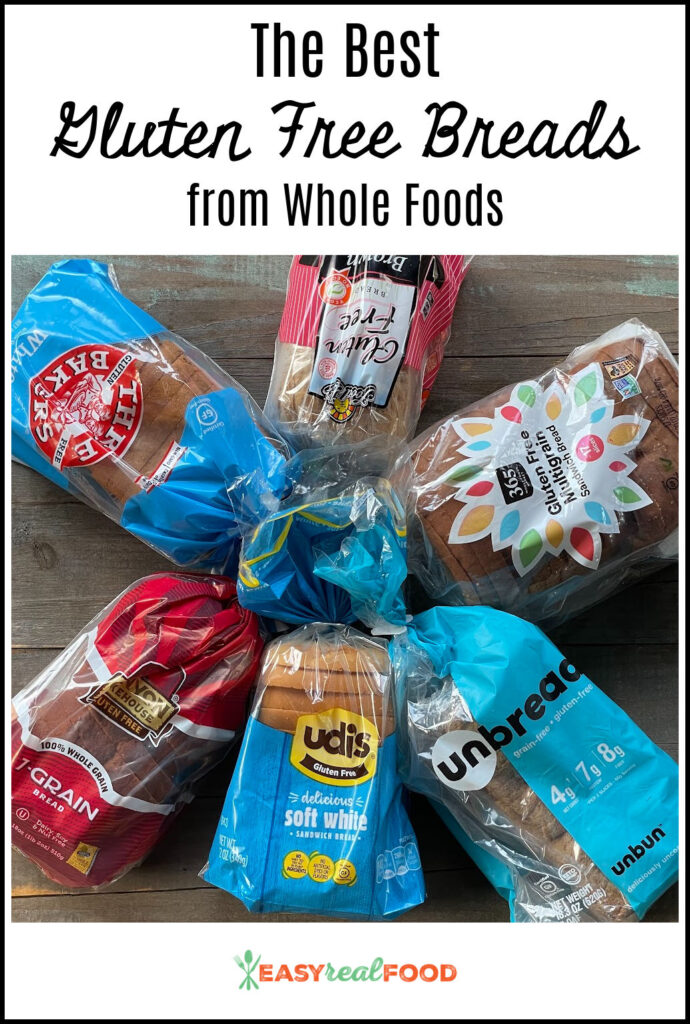 Why I'm reviewing packaged gluten free bread?
I have been gluten free for over 10 years now, and two of my four kids are also gluten free. I'm a firm believer in the value of being gluten free, but I also believe that it's not for everyone.
We have definitely had our share of buying loaves of gluten free bread and having it sit in the fridge .. or worse, getting thrown out. No more! My family went and bought every type of gluten free bread available at Whole Foods and tried them all. We toasted them very lightly and ate them plain. We rated taste, texture, and how well each gluten free piece of bread held up. And we picked our favorites and least favorites. This can take the guesswork out of it for you! No more buying random loaves; no more throwing them away.
6 Best gluten-free bread brands:
Three Bakers Gluten Free Bread
While Three Bakers has 7 different types of gluten free breads, we got the Whole Grain White loaf to try. I have to say that I was excited about this one; it looks like a "normal" sized loaf and all. With all of the breads, we lightly toasted them and tried them plain to make sure that the playing field was even. And I have to say … Three Bakers was a big disappointment. Not only did the bread have a slightly funky taste, but it kind-of crumbled when we tried eating it. When looking at the ingredient list, I was disappointed at the large number (16+) of inclusions. Sadly, this one did not make any of our favorites, but I will say that there are 6 other options to try, so perhaps there is another version that we'd like better.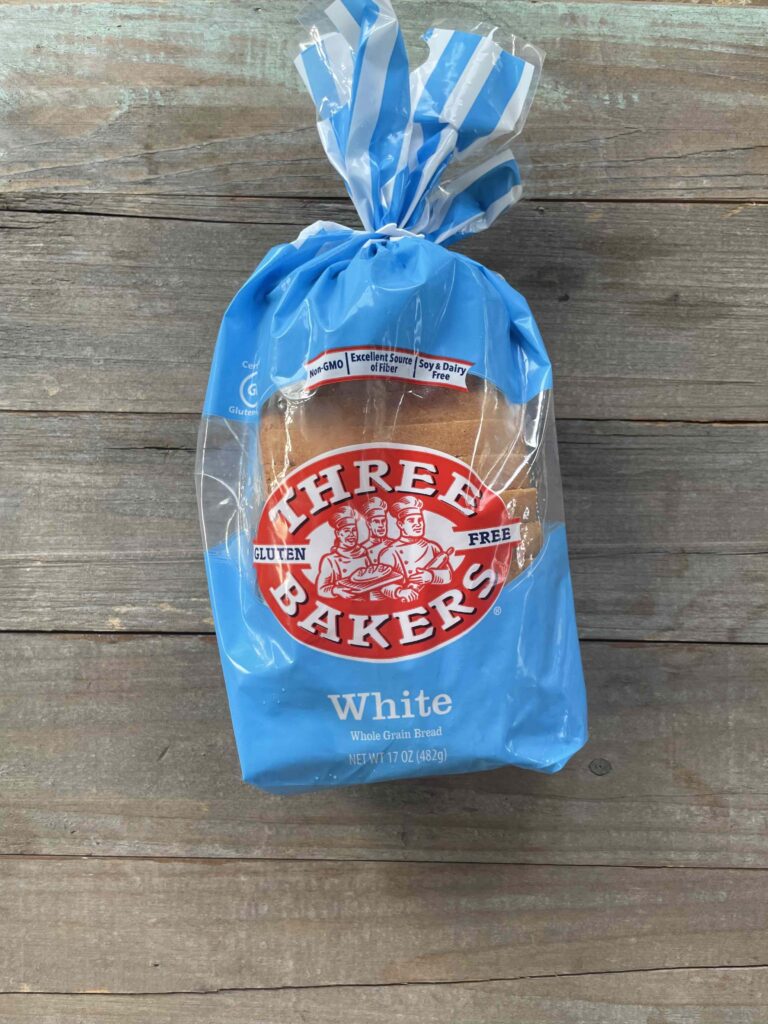 Canyon Bakehouse Gluten Free Bread
Canyon Bakehouse has a whole slew of gluten free products(I can't wait to try the Hawaiian Sweet Bread Loaf) but we tried the 7-Grain loaf for our gluten free bread taste test. And spoiler alert: this was my younger two (ages 10 and 13)'s favorite bread.
The bread is thicker than the others; feels like a little more substance, which was good. It was a tad grainy, but the taste overall was really good!! I liked that it had just 2 grams of sugar per slice, but there were over 20 ingredients, which I was not crazy about. I'm sure that my 13-year-old will put this in our cart for weeks to come, and for that reason, I'll suggest Canyon Bakehouse as a gluten free bread favorite.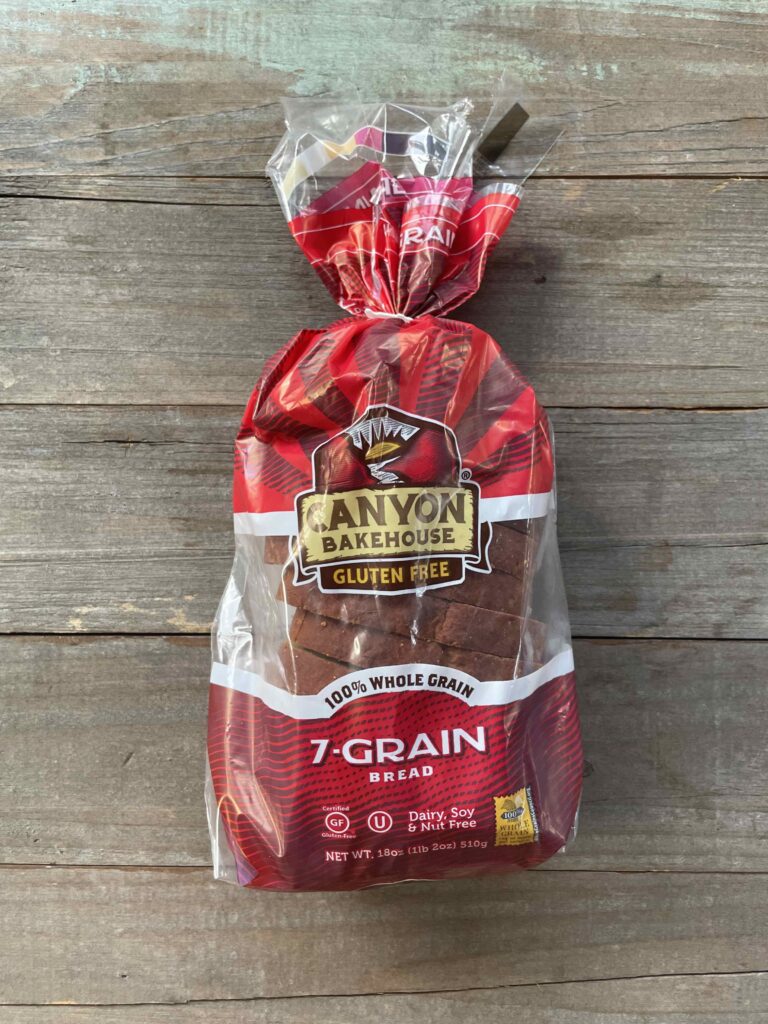 Food for Life Brown Rice
Okay, so you know the saying don't judge a book by it's cover? It totally applies here. This loaf just looks healthy to me, and I was afraid my kids would not like it. The ingredients were super appealing to me too, though (another worry with the kids): just 9 ingredients including brown rice flour, chia seeds and rice bran. And drum roll, please: toasted up, this bread was super tasty. My 15- and 17-year-old daughters and I claimed this our favorite, and almost fought over the rest of the loaf.
Now a few tips: keep this in the freezer and toast lightly when ready to enjoy. If you pack it in a sandwich (don't eat it right away), it's definitely not as good. And for those who are interested, it IS vegan and has no eggs. This will definitely be in our freezer in an ongoing basis!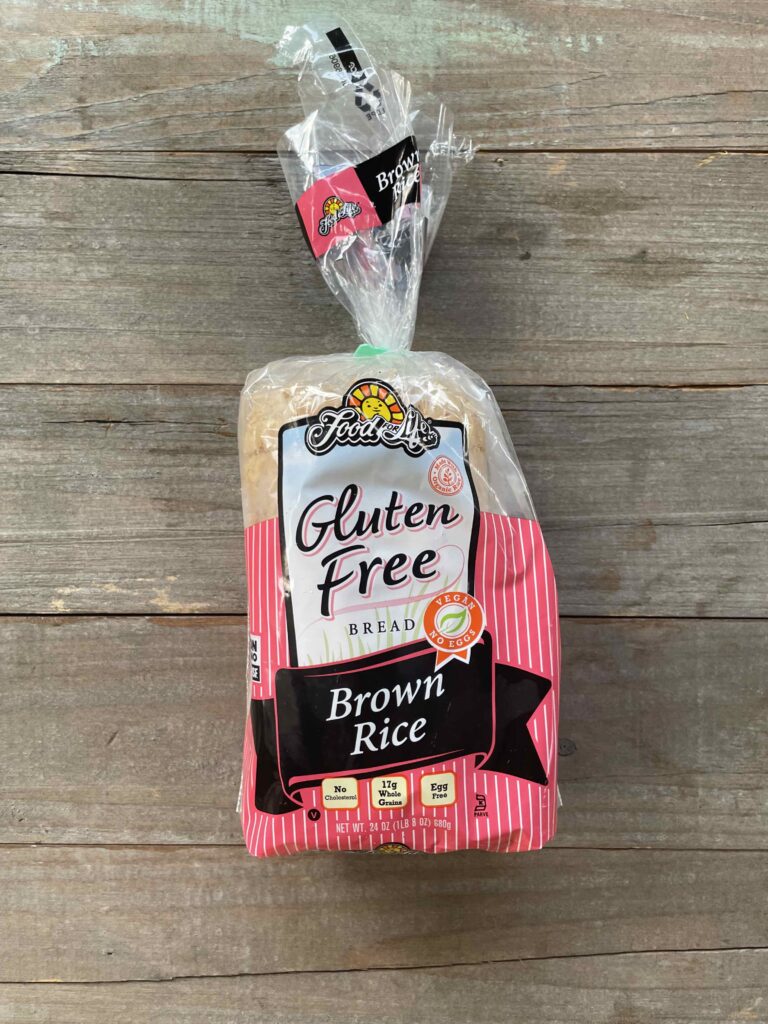 365 Gluten Free Multigrain
As you probably know, Whole Foods' line is their 365 brand, and they have a 365 Gluten Free Multigrain bread that we tried, too. And it was GOOD!! While it didn't make any of our "favorites", it did really taste like the real texture of bread, and it didn't fall apart, either. Bonus: it is the size of regular wheat bread, too!! On the negative side, it has over 20 ingredients which I was not a fan of, and the 2nd and 3rd ingredients were modified tapioca starch and corn starch. The price is right, though, so I'm sure that this gluten free loaf will be making an appearance in our shopping cart again, soon.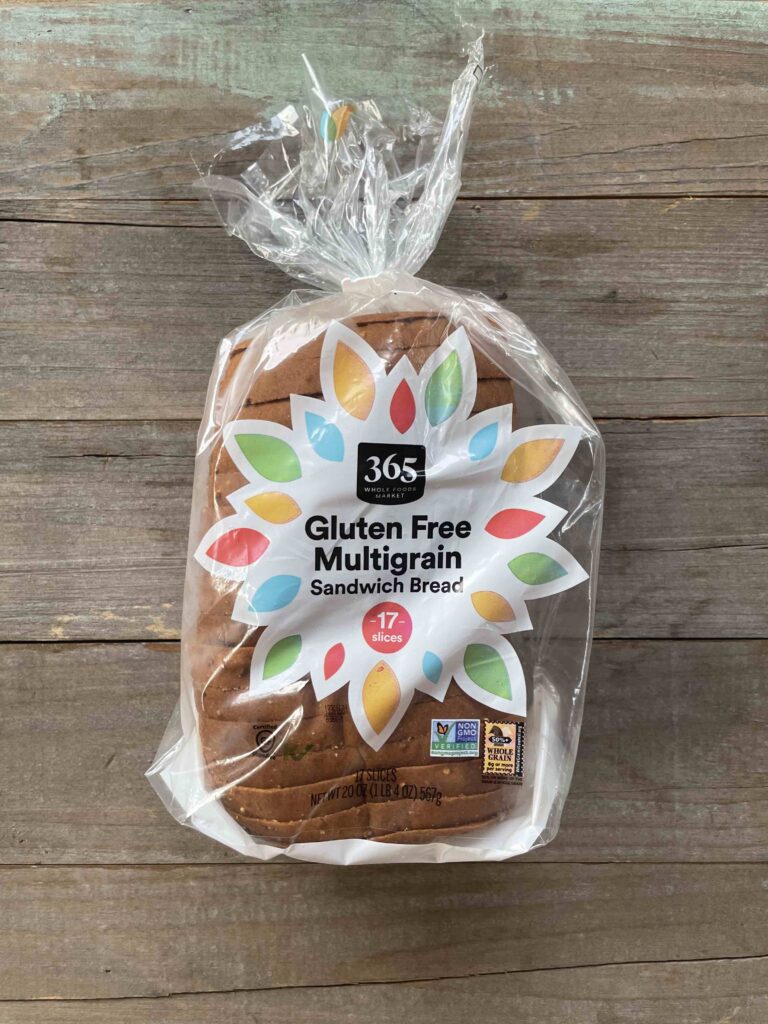 Udi's
Udi's also has a number of gluten free breads to choose from, but for our taste test, we used their Soft White loaf. I would typically go for the Whole Grain loaf, but knowing that kids were part of the test, I tried to keep the seeds out as I have one picky child who I know would turn her nose up otherwise.
Sadly, even with a simple white loaf, the results were not great. We felt that the taste was fake, and the bread balled up in our mouths when we ate it. The price sure is right, but the pieces are tiny and the taste is not there.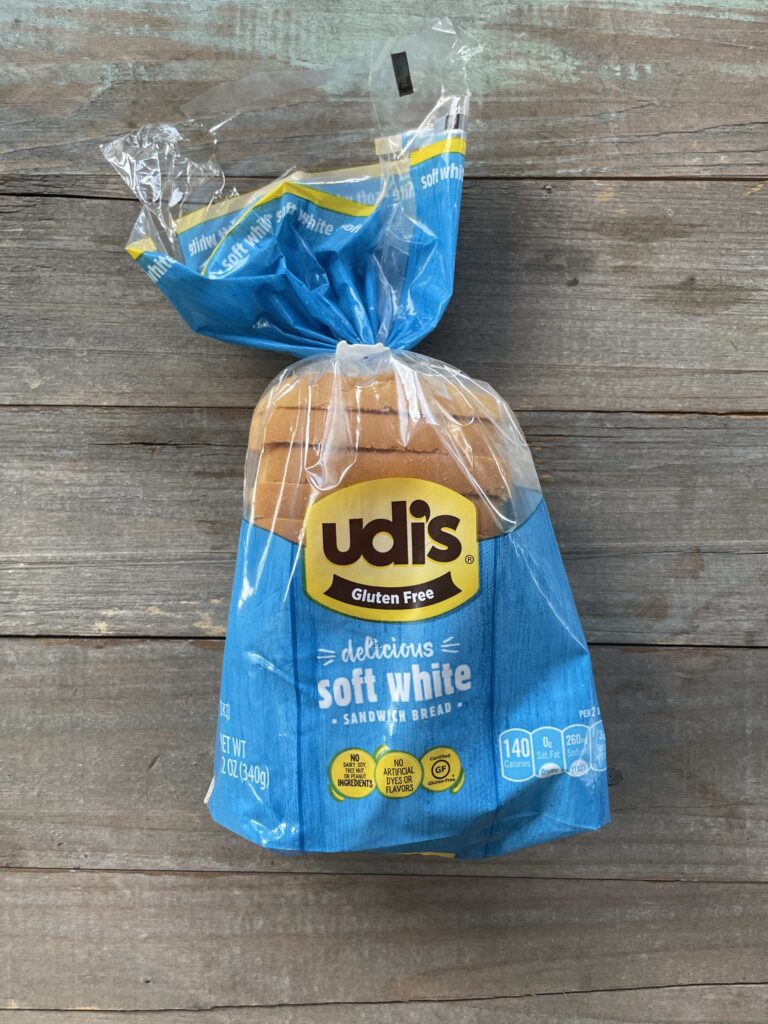 Unbread
The only grain-free bread on the list that we tried, this one was definitely unique. A personal fan of grain-free bread, I actually have a seed version that I make along with a cassava flour based bread recipe, too. I was hoping to find a store-bought grain-free bread that would be a good option to have on hand. Unfortunately this one didn't pass!
The cost ($8.99) was the first deterrent, but I do realize that these things are expensive to begin with because of the ingredients that go into them. I will say those were impressive – they were all "real foods" and the loaf boasted a hefty dose of fiber and protein, too. However we could barely get the bread to the toaster oven without it falling apart, and it honestly tasted of eggs, almost. I knew I'd be the most easy going with this one, but my kids did not like it. My takeaway: I'll make my own grain-free bread in the future.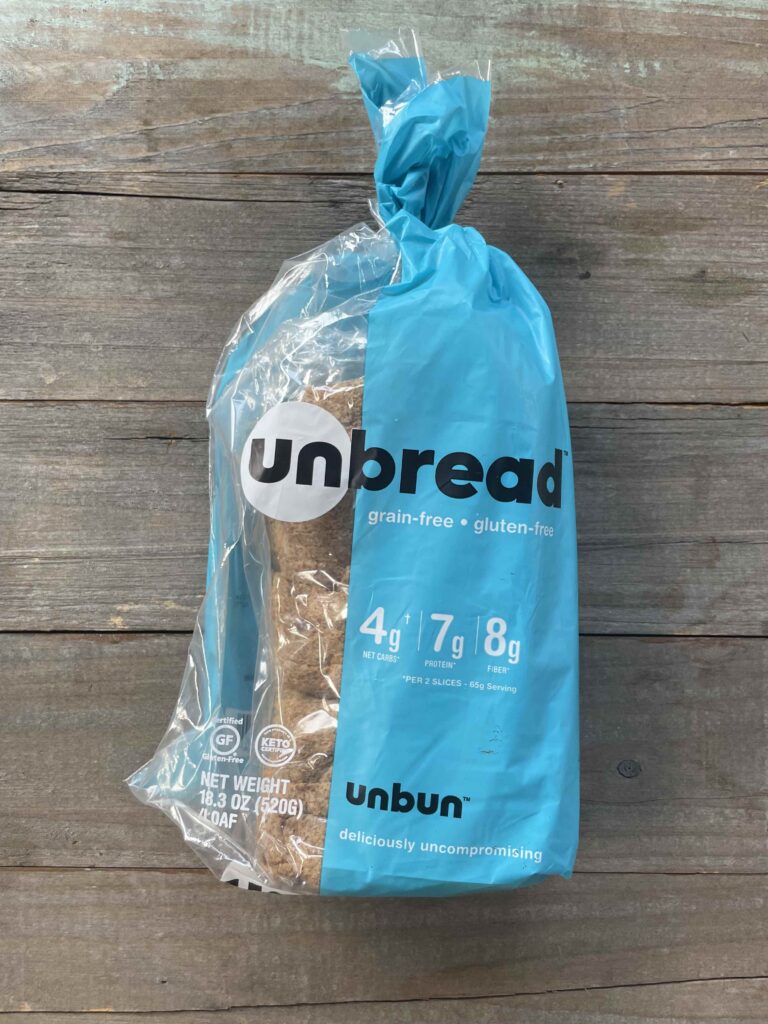 What we learned from doing this taste test
First and foremost—not only was this a good way to learn about which gluten free breads are worth buying, but this was a super fun activity!! My kids absolutely LOVED doing this, so we'll be doing it again with other categories. If you have a suggestion on different types of foods to test (think gluten free pizza mixes), please let me know in the comments below. And I encourage you to try some taste tests with your kids, too!
Make your own gluten-free bread
I'd be remiss if I didn't share tips on making your own homemade bread. In fact, I have an entire post on The Best Gluten Free Bread Recipes—but I also have a yummy paleo cassava bread recipe, as well as paleo dinner rolls. Whether you want to eat it plain, make a sandwich out of it, or make some french toast, baking your own is always an option!! BUT, for times when life gets in the way, or you even find one that you really just like, you'll have this handy dandy list to go off of.
A summary of our gluten free bread tasting