Let's just start off this post with a true statement: I'm frugal. So yes, this is about making and enjoying easy healthy hotel meals – but the purpose is twofold. One, I don't like to vary up my eating routine too much when I travel, but I also can't stomach paying for 3 meals a day for me and my family of six. It's not economical and it's not healthy. Who wants all of the extra sugars, sodiums and preservatives that come with eating all of your meals out?! With a little planning, it's very doable to make some easy healthy hotel meals to include breakfasts, heartier snacks, and even a main meal or two.
Items to bring along to make easy healthy hotel meals
Before diving into various ideas of what to make and how to prepare it, there are some key items that I suggest bringing along to your hotel. Don't forget to inquire ahead of time with the property that you're staying at – what does your room include? Is there a coffee maker? Microwave? Mini fridge with room to store items? If breakfast is served daily, you'll likely find a microwave along with lots of utensils down in the lobby that you can and should take advantage of.
A sturdy cooler. Even if the room has a mini fridge within, to really stock the room for more than one person, you're going to need a cooler. Upon arriving at your destination, find the vending machine for ice and stock it to keep foods cold. You'll need to do this daily.
Utensils. I like to have a few utensils – either disposable or eco-friendly – along with a good knife (think cutting apples, avocados, etc.)
A can opener. Helpful for things like canned chicken or beans, which can be very realistic when eating in a hotel room.
Plates – Don't forget this necessity! A bowl or two may be helpful, too.
A high speed blender – This one is optional, but if you enjoy smoothies, this should absolutely take the place of one pair of shoes in your bag!
Soap – With your various dishes and pieces, this is an essential you mustn't forget.
A cutting board – While completely optional, this can certainly come in handy if you'll be doing some food preparation in your room.
Hotel Room Breakfast Ideas
Perhaps the easiest meal of the day to create in a hotel room is breakfast. Here are some ideas that you can either make ahead of time, or prepare in the room:
Overnight oats are easy to make by adding oats to milk (use dairy-free if desired) and a few other ingredients. Let them sit overnight in the mini fridge and top with some fruit in the morning for a satiating, fiber-full breakfast.
Chia pudding is another super easy one that combines chia seeds again with milk or dairy-free milk and some desired toppings. Five minutes of preparing the night before will have you ready to roll in the morning; these can also be made ahead of time and refrigerated for up to four days, meaning make them before you head out of town and bring them in a cooler.
Warm oatmeal is easy to make in the room as well. No microwave? No problem. Run water through the coffee maker/Keurig and pour it onto quick oats to heat. Again, add berries/fruit as desired.
Avocados can provide a filling, nutrient-dense option for a hotel room breakfast (or lunch!) Simply cut in half (ask for utensils in the lobby if you forget them) and top with salt and pepper, scoop out and enjoy. Or bring a loaf of bread along and scoop some onto a piece of bread to make a sandwich. If you're feeling creative, add a tomato to your packing, slice that and add tomato slices to your avocado sandwich.
If your travel time to your destination is not long, make some hard boiled eggs ahead of time and bring them to store in the mini fridge, or in a cooler – see above. Eat a few of these along with a piece of fruit or some vegetables for a grain-free breakfast.
Make some homemade pancakes prior to heading out, and again keep them in your fridge or cooler until ready to enjoy. Heat in the microwave and enjoy. Hint: if your room doesn't have a microwave, check the lobby as they may have one downstairs!
Smoothies are a wonderful breakfast, lunch or snack. If you're into them, be sure to bring along your high speed blender so that you can enjoy.
A simple nut butter sandwich (with our without jelly) is always a winner in my book – regardless of your age! And it doesn't get much simpler than this. Portable nut butters, a loaf or bread and a butter knife and you're set.
Cereal and milk. Doesn't get much easier than this!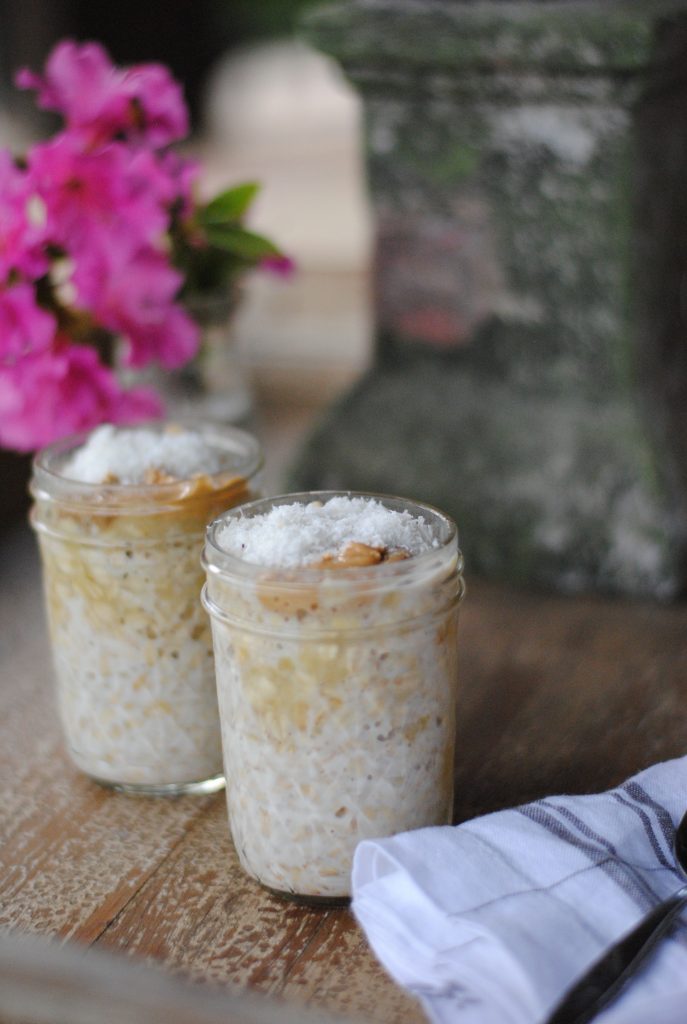 Ideas for Hotel Meals
Jarred salads make really simple meals that you can bring with you. Simply layer greens, veggies, beans and/or cooked meat with a side of dressing. When ready to enjoy, either pour it all into a bowl, or add dressing, shake and enjoy.
Pre-made (and packaged) guacamole can be stored in your mini fridge and cooler. Enjoy this with vegetables – think carrots, cherry tomatoes, cucumbers and peppers. Pair this with a hard boiled egg or two or some cooked chicken for a grain-free, nutrient-dense meal.
Tortillas topped with avocado or that guac I just mentioned above with some canned black beans, with or without cheese. Add some diced tomatoes and/or shredded lettuce if desired.
I'm a big fan of Lotus Foods' Heat & Eat Bowls. They're organic, gluten free and vegan and can be enjoyed alone or with some add-ins.
Mac and cheese microwave packs – now with gluten free options! Of course this is anything but gourmet, but heat one of these up, add in some canned chicken or tuna or even some drained beans and a side of veggies for a simple meal.
Cook a baked potato in the microwave, top it with some chili (homemade or canned) and some cheese and guacamole, veggies on the side.
Alternatively, make a baked sweet potato in the microwave and top it with nut butter and some seeds for a vegan, plant-based meal.
Make your own charcuterie board, or even a platter, depending on how many you are preparing for.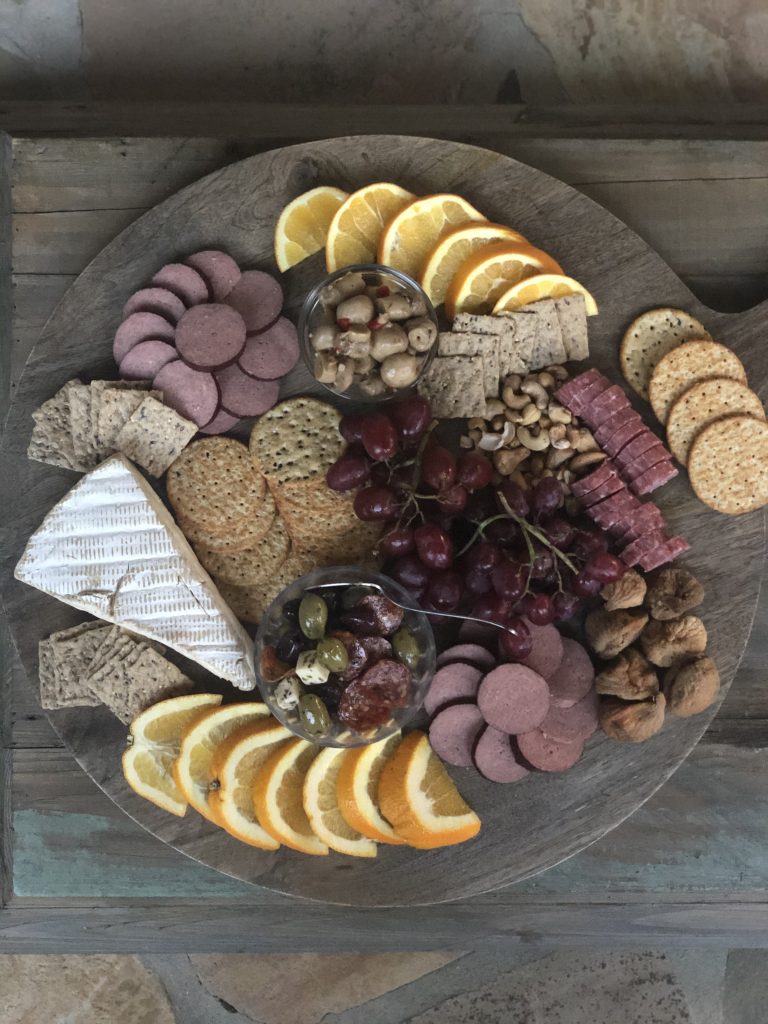 For more suggestions on making meals where you have more of a kitchen, check out Easy Vacation Meals to Make.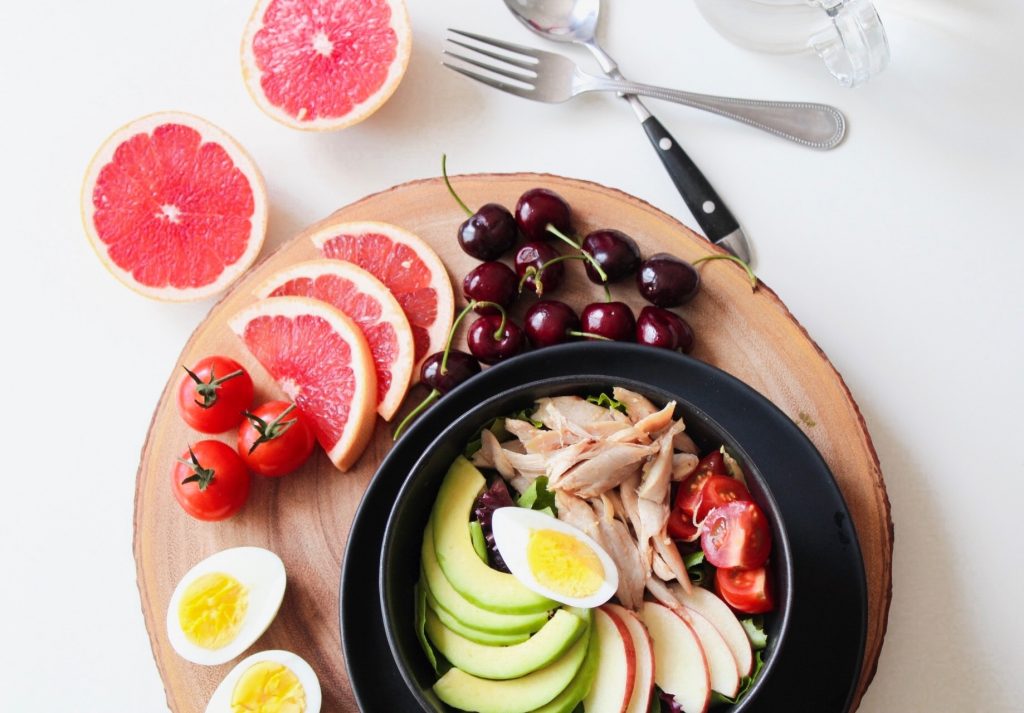 What snacks should I bring to a hotel?
Honestly, this question is going to depend largely on your preferences. Here is a list of some of the snacks that I always bring to a hotel – these are for me, my husband and my kids.
Hotel Food and Snack Ideas To Pack
Bars like Health Warrior Pumpkin Seed Bars, Larabars, RX Bars, Raw Crunch Bars or GoMacro Bars
Dried fruit (mango, apples or bananas)
Organic beef or turkey jerky
Homemade seed or nut trail mixes
Popcorn
Plantain chips
Wild caught tuna or salmon (in a pack – not a can!)
Coffee – (these mushroom coffee packs are perfectly portable) or tea bags
Applesauce pouches
Whole fruit – apples, oranges, avocados and bananas travel well
Seaweed (in all honesty – my kids love this … me, not-so-much);)
Dark chocolate. Because seriously – who doesn't want a little treat here and there?!
Yogurts – a must travel snack for kids
Applesauce – another travel snack for kids in hotel rooms
Fruit leather – my kids love the organic fruit leather from Trader Joe's
Nuts
Cheese sticks or mini portions of cheese
Dry cereal
With a little planning, eating healthy in a hotel room is easy. And whether you're in a hotel or not, it's easy to eat healthy when traveling, too! Let me know if you have suggestions to share in the comments below!