Estimated reading time: 9 minutes
A breakdown of the best grain free flours including coconut flour, cassava flour, almond flour, green banana flour and more. How to bake with grain free flours and grain free recipe ideas. Side note: grain free flours are also free from gluten!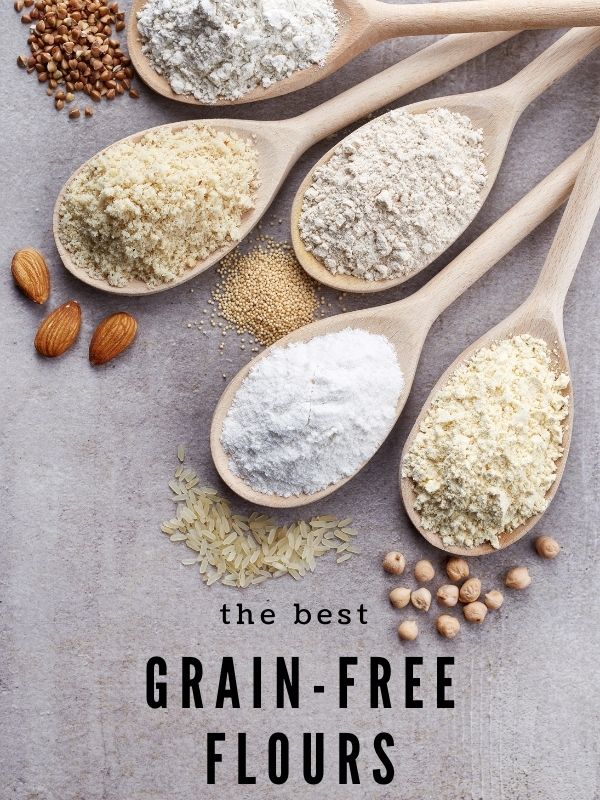 My Favorite Grain Free Flours
Why follow a grain free diet?
A grain free diet eliminates all grains and all foods derived from them. Gluten-containing grains such as wheat, spelt, barley, rye are typically avoided in a gluten-free diet, but removing grains includes corn, millet, rice, sorghum, and oats. While this may not seem too daunting at first, upon further inspection, removing grains includes bread, pasta, muesli, oatmeal, rice cakes, breakfast cereals, pastries and cookies. The good news: there are lots of recipes for grain-free baked goods out there, and lots on this site! I have a multitude of grain-free bread recipes, cookies, bars and more. There are no restrictions on non-grain-free foods such as meat, eggs, fruits, vegetables, etc.
People typically avoid grains in an effort to determine food sensitivities, to lower inflammation, treat auto-immune conditions, treat symptoms of fibromyalgia and even lose weight. Some recent studies even point to potentially benefiting mental heath conditions such as anxiety, ADD, epilepsy, depression and more.
What is the best grain free flour for baking?
When it comes to baking, both almond flour and cassava flour can typically be substituted on a 1:1 basis for wheat flour, white whole wheat flour, and white flour. That being said, since they don't have gluten in them, the rise won't be as strong as in recipes containing gluten.
I personally enjoy using cassava flour combined with a small amount of coconut flour. Some people who follow a strict Paleo diet may prefer using almond flour. It truly depends on what you are making or baking and what flours you can tolerate/which you prefer.
What is the best grain free flour?
Well, that depends on what you're looking to do with the flours. Take a look below at my favorite grain free flours and you be the judge of it. They all have different make-ups and they all are used differently.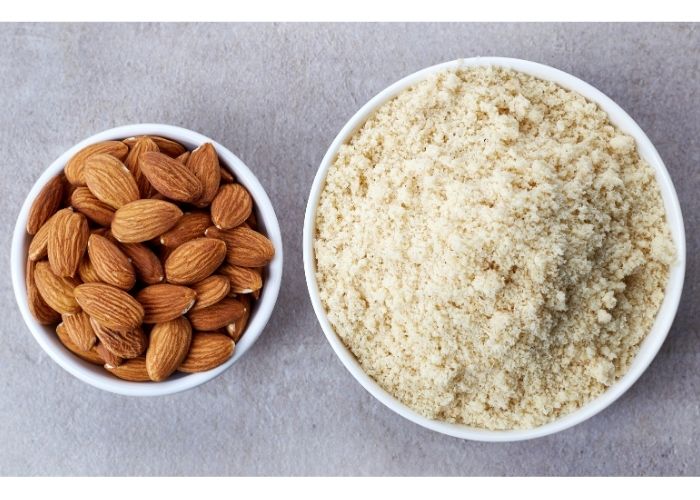 Coconut flour
What is coconut flour?
Coconut flour is a naturally gluten-free and grain-free flour made from coconut meat. While it is commonly used in baking (mostly in Paleo, grain-free and gluten-free baking), it can be challenging to use because of it's makeup. That said, it can be suggested that you follow established recipes with coconut flour before trying it on your own.
How to use coconut flour:
Coconut flour is particularly absorbent, and even a small amount of flour will absorb a large amount of liquid. Because it is so absorbent, it can have a drying effect on baked goods. Adding eggs can counteract this makeup of coconut flour – but all this said, it's very difficult to substitute this flour. Your best bet will be to use almond flour, but it generally will require tweaking the recipe to some extent if you make that change.
Coconut flour tends to clump, so be sure to sift it! I highly suggest using tried and true recipes with coconut flour because it can be finicky.
Recipes with coconut flour:
3 Ingredient Cookies (Paleo + Egg Free)
3 Ingredient Paleo Energy Bites
Paleo Pumpkin Bread with Coconut Flour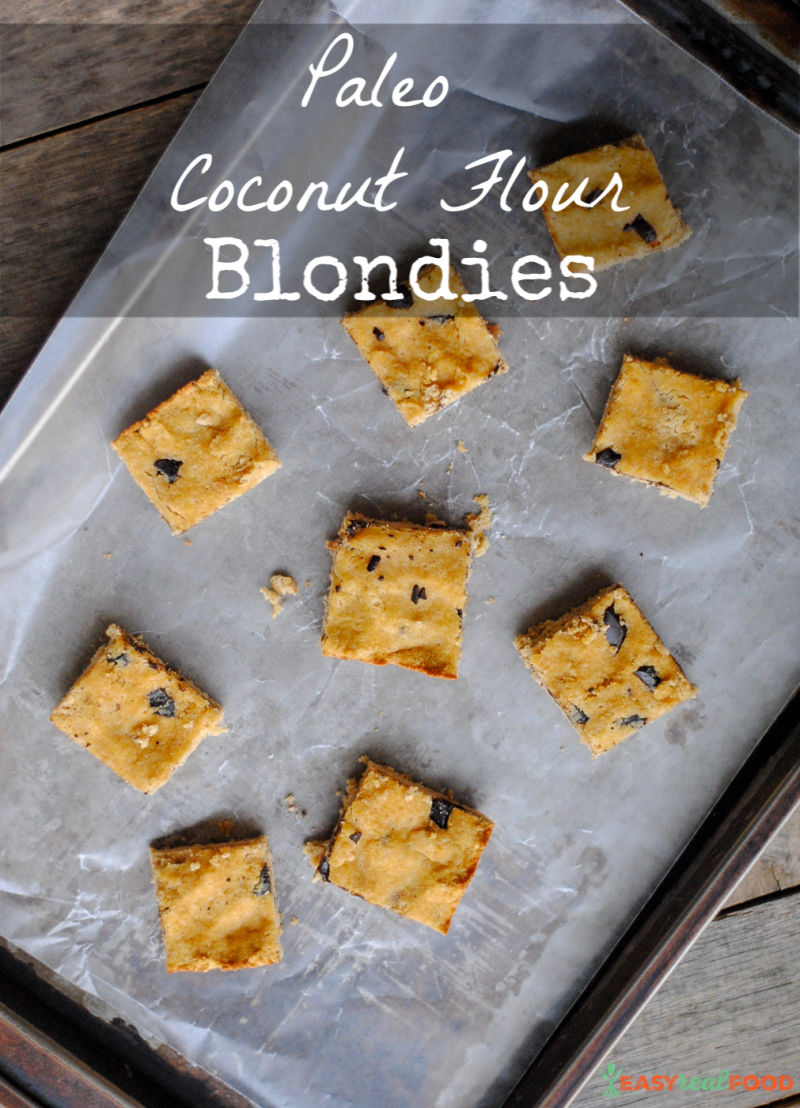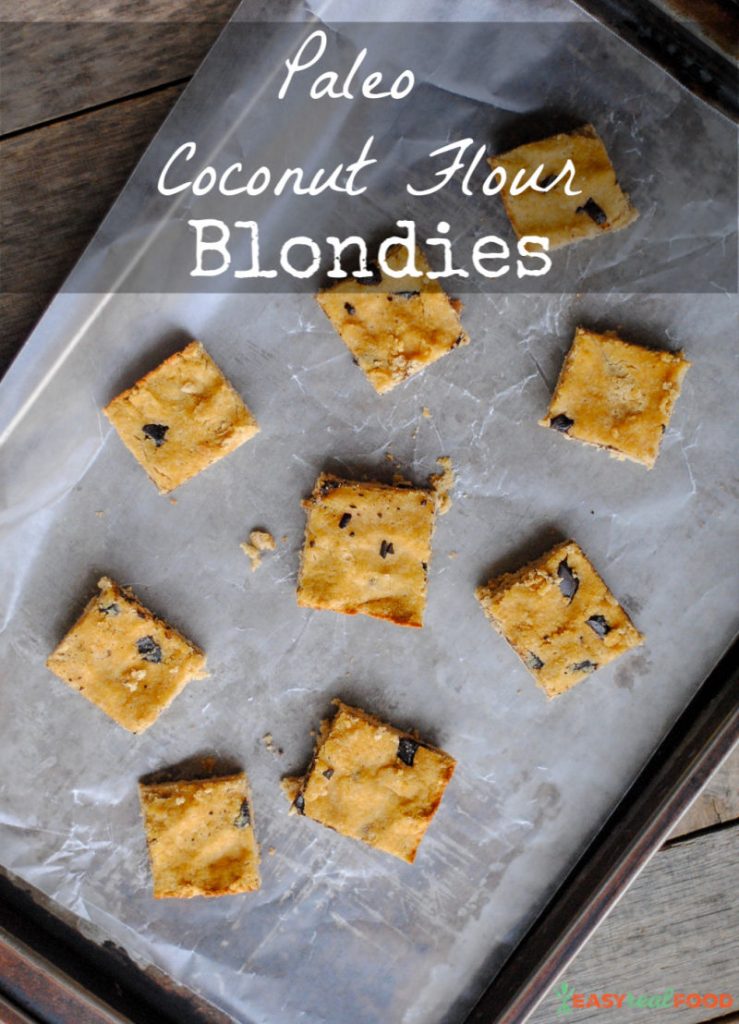 Cassava flour
What is cassava flour?
Cassava flour is a grain free, gluten free and nut free flour that's a very suitable replacement flour for wheat flour. Cassava is a tropical plant that is native to South America; it's a root vegetable and is also referred to as yuca. Rich in carbohydrates, cassava is a good 1:1 substitute for most flours containing gluten and is fairly easy to bake with. This finely ground flour has a very smooth, almost powdery consistency that includes a number of minerals that perform important functions throughout your body. It's suitable for paleo and Whole30 diets, and has been a wonderful addition to my grain-free toolbox!
Cassava flour is a good source of potassium, zinc, magnesium, copper, iron, and manganese. It is also a good source of fiber. Cassava flour has a very mild taste so it can be substituted easily in that regard. This grain-free flour should not be confused tapioca flour, which is a more processed and refined flour made from cassava.
How to use cassava flour:
Cassava flour is a solid substitute for wheat flour in baking and other recipes. Though it's commonly thought that you can swap cassava for all-purpose flour 1:1, in practice you may need to play around a bit with your favorite recipes to adapt them. Though cassava is lightweight and powdery like all-purpose flour, it absorbs more liquid than other flours. This being said, you may need a bit less cassava than you're used to using with all-purpose.
Recipes with cassava flour:
Easy Paleo Peach Cobbler (Vegan + Nut Free)
Salted Chocolate Chip Tahini Cookies (Vegan, Nut-free, Grain-free)
2 Ingredient Paleo Tortilla Recipe (Vegan + Grain Free)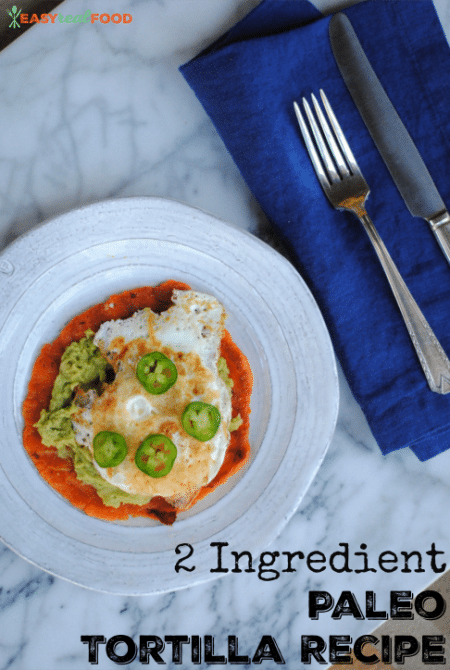 Almond flour
What is almond flour?
Almond flour is made from ground almonds. The process involves blanching almonds in boiling water to remove the skins, and then grinding and sifting them into a fine flour. Almond flour is not the same as almond meal, despite the fact that their names are sometimes used interchangeably. Using one in a recipe that calls for the other may not produce desirable results.
Almond flour is incredibly nutritious. It's rich in magnesium and Vitamin E, and also provides a solid source of plant-based protein. Almond flour is also low in carbohydrates, making it desirable for those who watch their carb intake.
How to use almond flour:
Almond flour can be used interchangeably with wheat flour, whole wheat flour, white flour, etc. It is gluten-free and grain-free and can typically be used on a 1:1 ratio – substitute another flour for the same amount with almond flour. It can also be used to coat foods, such as meats that are dredged, or substituted for bread crumbs. On the flip side, because almond flour does not contain gluten, the rise/airy factor is not present and sometimes recipes can be flatter than they typically would if a glutinous flour was used. If you're looking for a grain-free flour that's simple to substitute with and is full of nutrition, almond flour is an excellent choice.
Recipes with almond flour:
Gluten Free Gingerbread Muffins (Paleo)
Crustless Mini Pumpkin Pies (Gluten-free, Dairy-Free)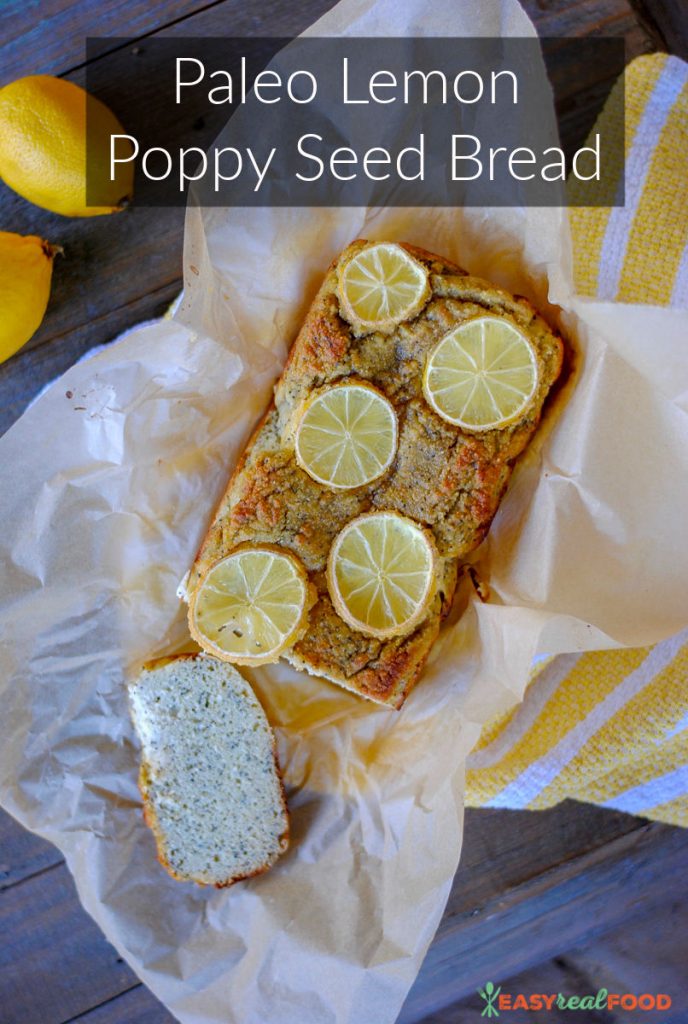 Green banana flour
What is green banana flour?
Banana flour is flour made from milled green bananas. It's been around for centuries in other parts of the world, such as South America, Africa, India and other parts of Southeast Asia. It contains resistant starch, a starch that the human stomach cannot easily digest, which is more slowly processed, and therefore supposed to be good for blood sugar control. Resistant starches are also a fuel that feeds healthy gut bacteria, which is important for digestion.
Banana flour is gluten free and grain free, but eco-friendly, too. Instead of throwing out "ugly" bananas, banana flour gives them a chance! All (green) bananas can be ground into flour.
How to use green banana flour:
Banana flour can be used any time you'd use whole wheat flour – think baked goods, thickening soups, etc. It is said to be a 1:1 replacer for whole-wheat or white whole-wheat, with some recipes calling for more of a 2/3 cup banana flour : 1 cup of whole wheat flour.
Recipes with green banana flour:
Paleo Mug Cake with Banana Flour (Grain Free)
Grain-Free Carrot Cake Banana Bread with Banana Flour
Banana Flour Banana Cake (Gluten-Free, Dairy-Free)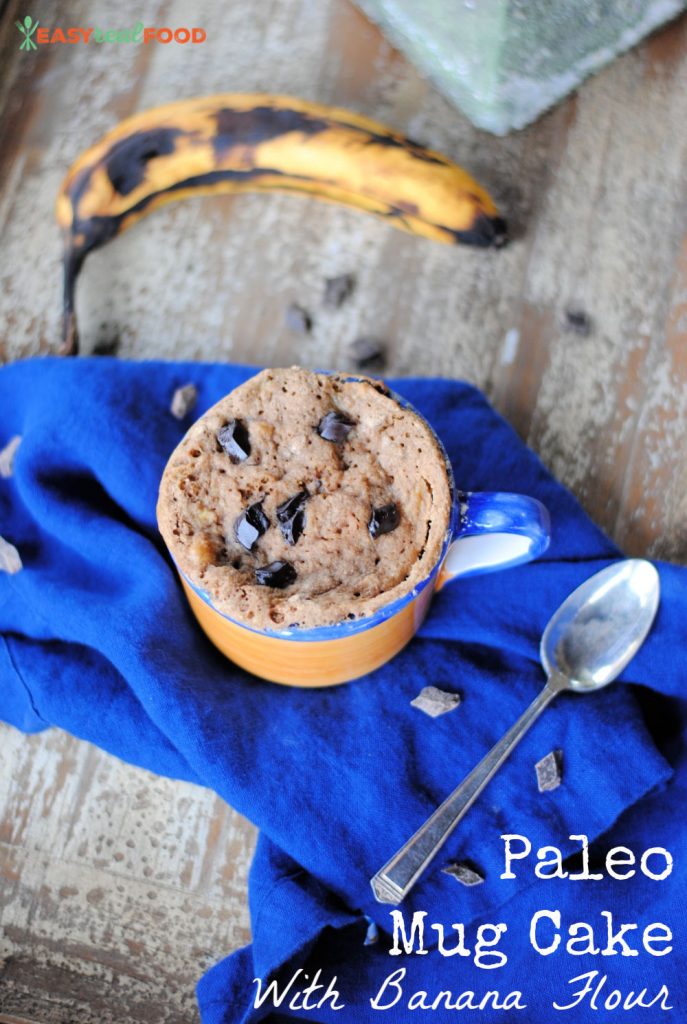 Sweet potato flour
What is sweet potato flour?
Sweet potato flour is produced from yellow sweet potatoes. It is stiff in texture, and has a somewhat sweet flavor. Sweet potato flour is high in fiber and contains a higher level of carbohydrates and lower level of protein than common wheat flour. To make your own sweet potato flour, you can try this method.
Sweet potato flour, since it's made from sweet potatoes, contains carotene, thiamin, iron, vitamin C, and protein.
How to use sweet potato flour:
While you can use sweet potato flour on its own, it's generally best used when mixed with other flours. To keep a recipe grain free, mixing it with cassava flour can be helpful.
Recipes with sweet potato flour:
While I don't personally have any recipes with sweet potato flour, I did make these sweet potato biscuits with it one time. They came out *okay*. They were somewhat flat, but still tasted good.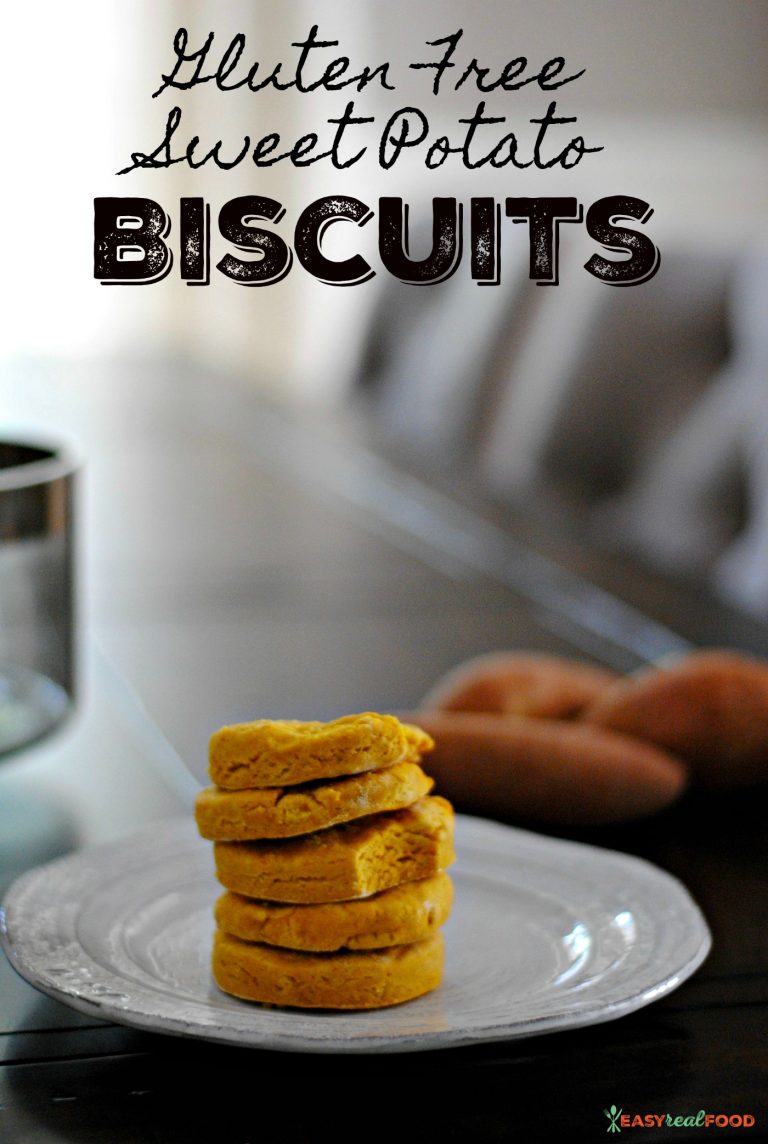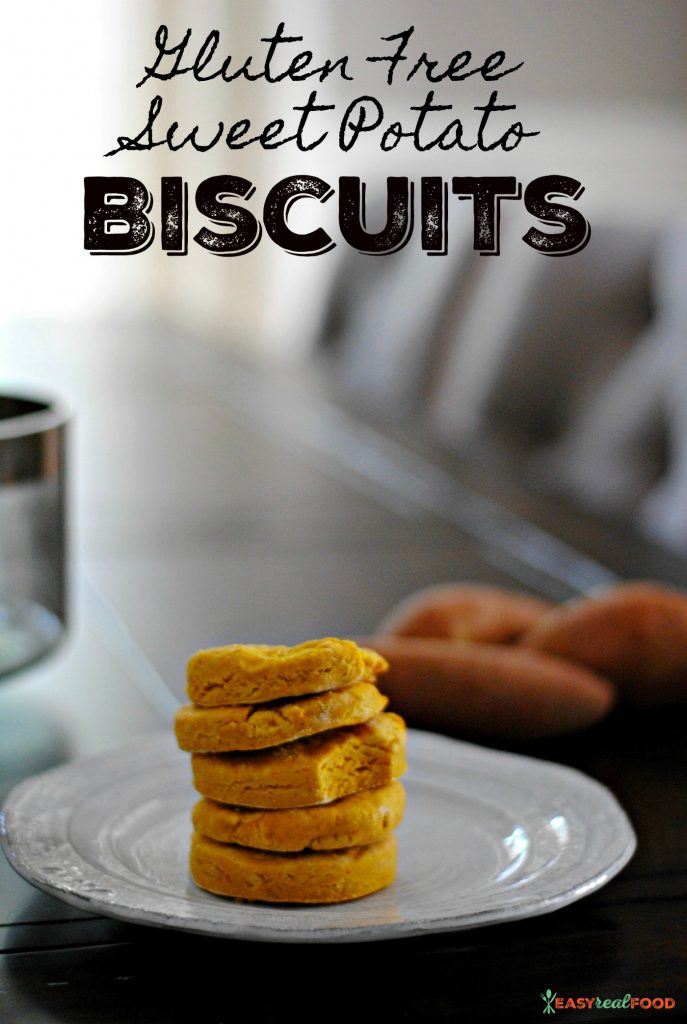 Arrowroot flour
What is arrowroot flour?
Arrowroot flour is a less-common grain-free flour that is typically used in conjunction with other grain free flours. It's made from a starchy substance derived from a tropical plant.
How to use arrowroot flour:
Arrowroot flour is a versatile flour and can be used as a thickener or mixed with almond, coconut or tapioca flours for bread and dessert recipes. If you want a crispy, crunchy product such as crackers, use it on its own.
Recipes with arrowroot flour:
Healthy Fast Gluten-Free Bread Recipe
Gluten-Free Sweet Potato Gnocchi with Sage Brown Butter Sauce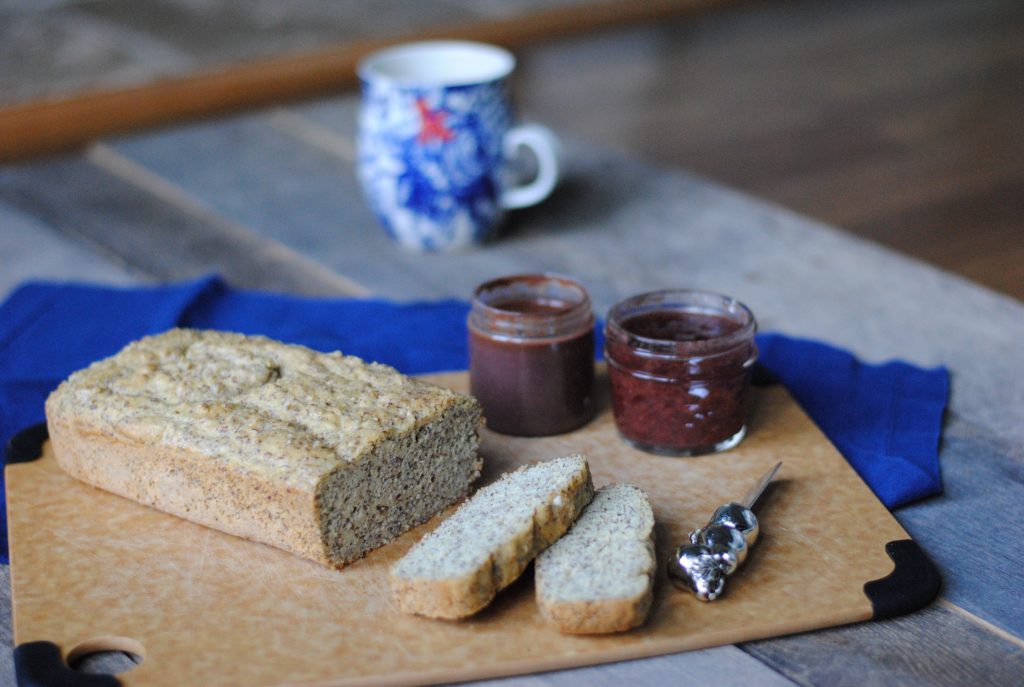 Other grain-free flours that I don't use as often:
Tapioca flour – a more refined version of Cassava Flour. I use this in my Nut Free Paleo Crackers.
Tiger nut flour – made from (you guessed it) tiger nuts. I have not tried this myself, but lots of people do like this, apparently.
Cauliflower flour – a new one to the scene, and apparently great for making cauliflower pizzas, etc. I personally haven't tried them.
Are you grain free? Has this helped you? If so, I'd love to hear how!!