Fall is definitely my favorite season. Warm, yet cooler temps, long sleeves and jeans, and colors that are just so appealing. But the foods and scents that go along with them are by far factors that influence my opinion. Pumpkin, squash, a plethora of root vegetables, apples and cinnamon … ahhh, there are so many yummy fall foods to make! Here's a round-up of 17 easy fall recipes, each that are gluten-free. Enjoy!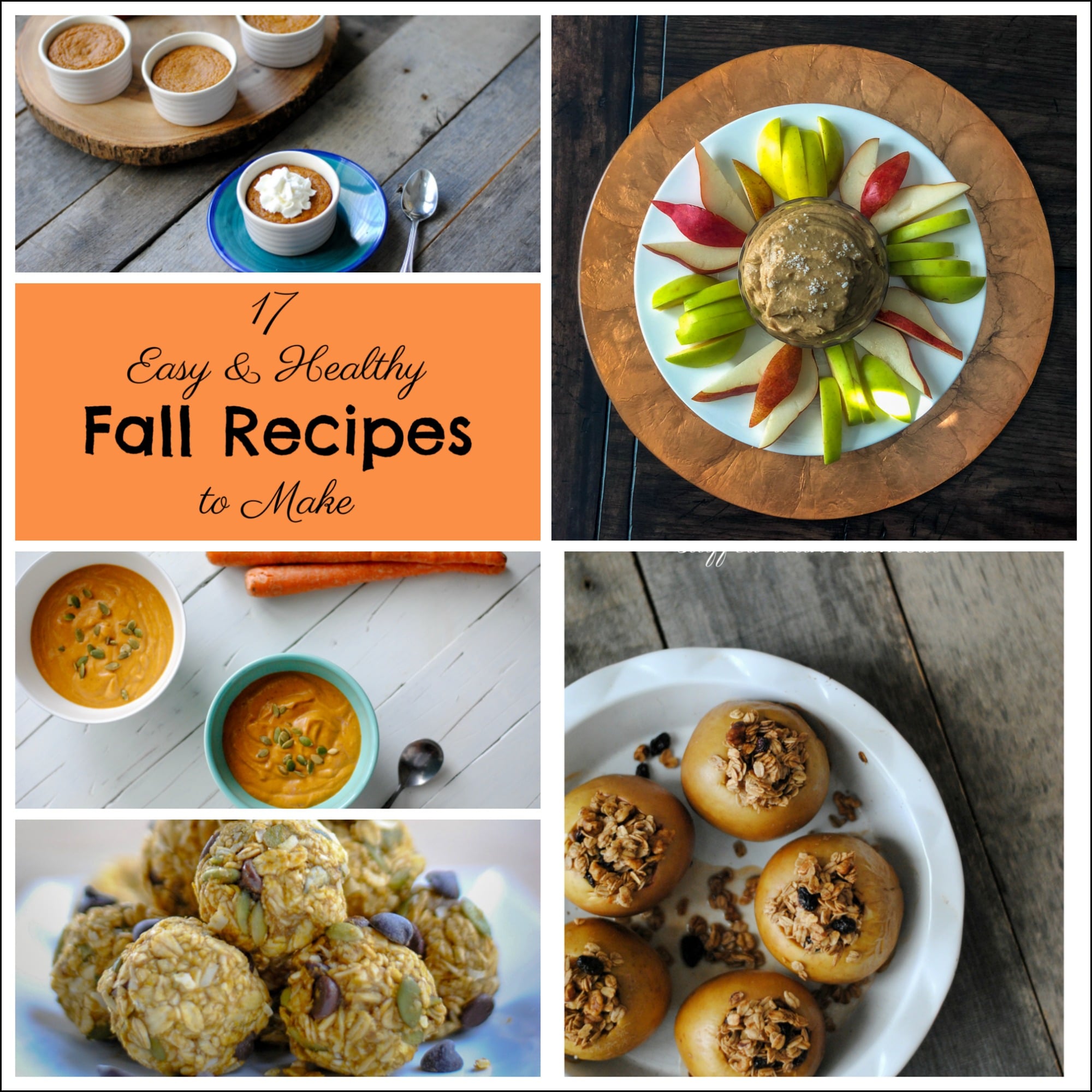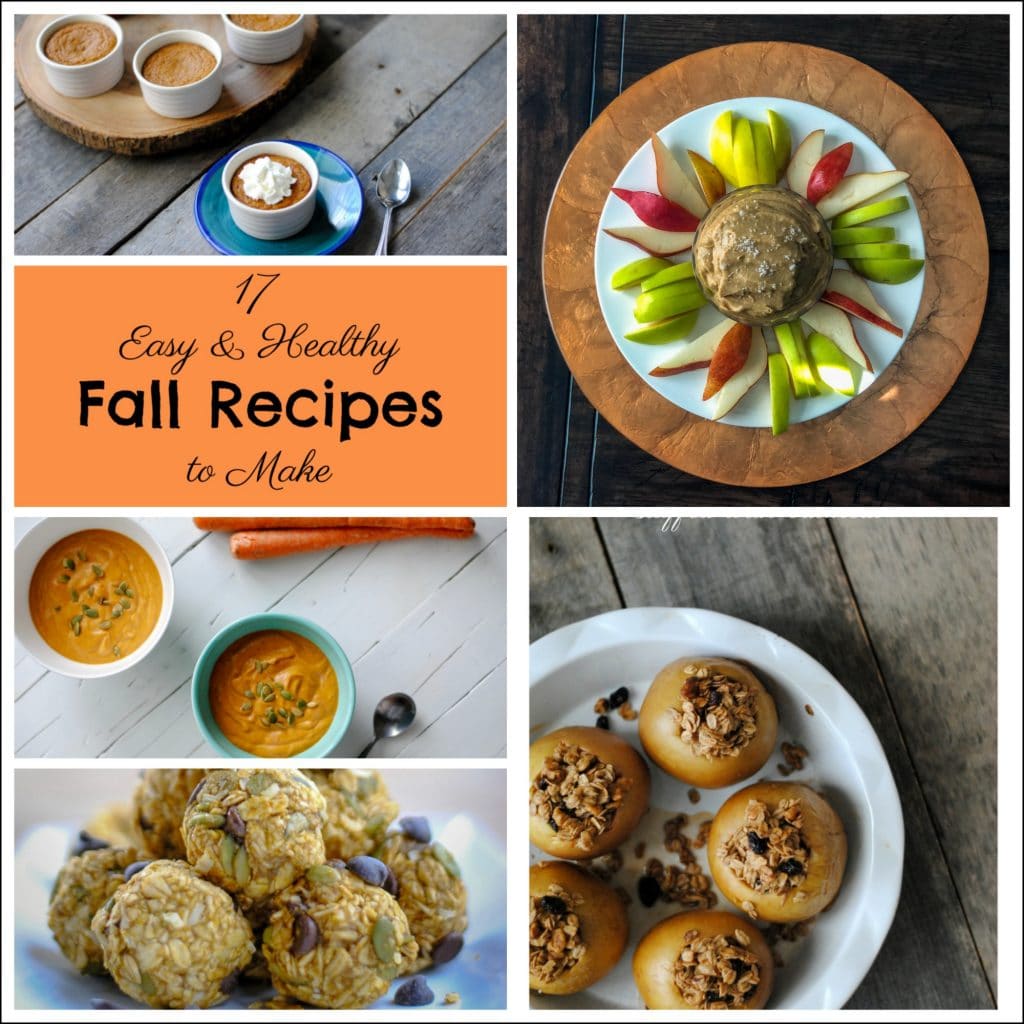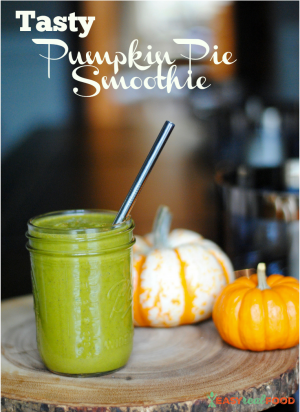 Pumpkin in a smoothie? Yes, PLEASE! I love knowing that there's some tasty orange vegetables added in with some greens (and sidenote, you can't even taste it), and this is a great way to use up some of that extra pumpkin from the can that you have on hand. Try it!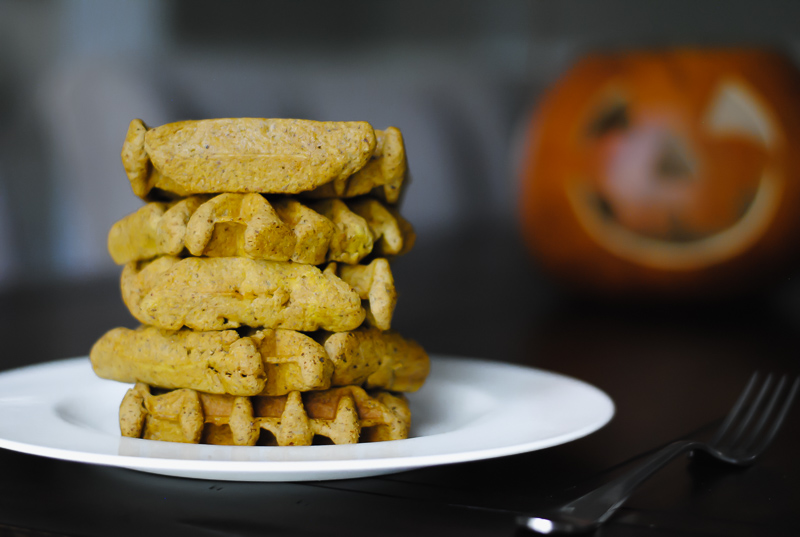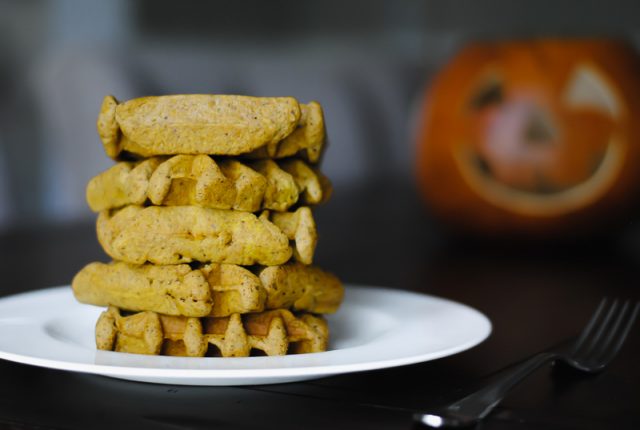 Fluffy Grain-Free Pumpkin Waffles
Deliciously light and fluffy, you'll never guess that these protein-packed waffles have zero grains at all!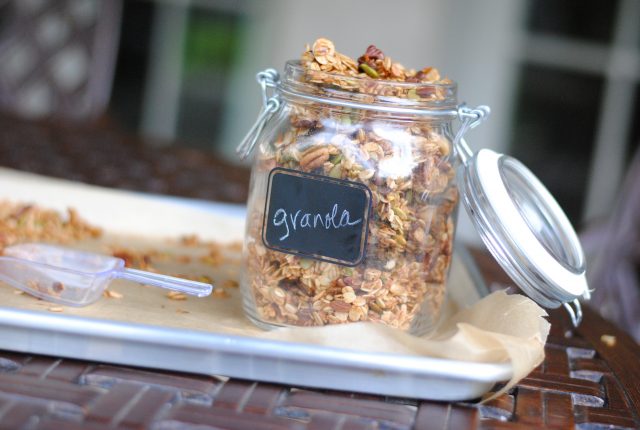 Whole grain oats, nuts and seeds with a hit of pumpkin pie spice come together in a granola you can feel good about serving your kids for breakfast, topping your yogurt or smoothie bowls with, or just downing by the handfuls;).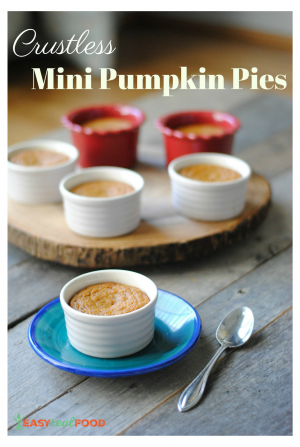 Adorable, easy to make and tasty, too. You won't miss that crust for a second! Couldn't have a list of easy fall recipes without including this gluten-free dessert.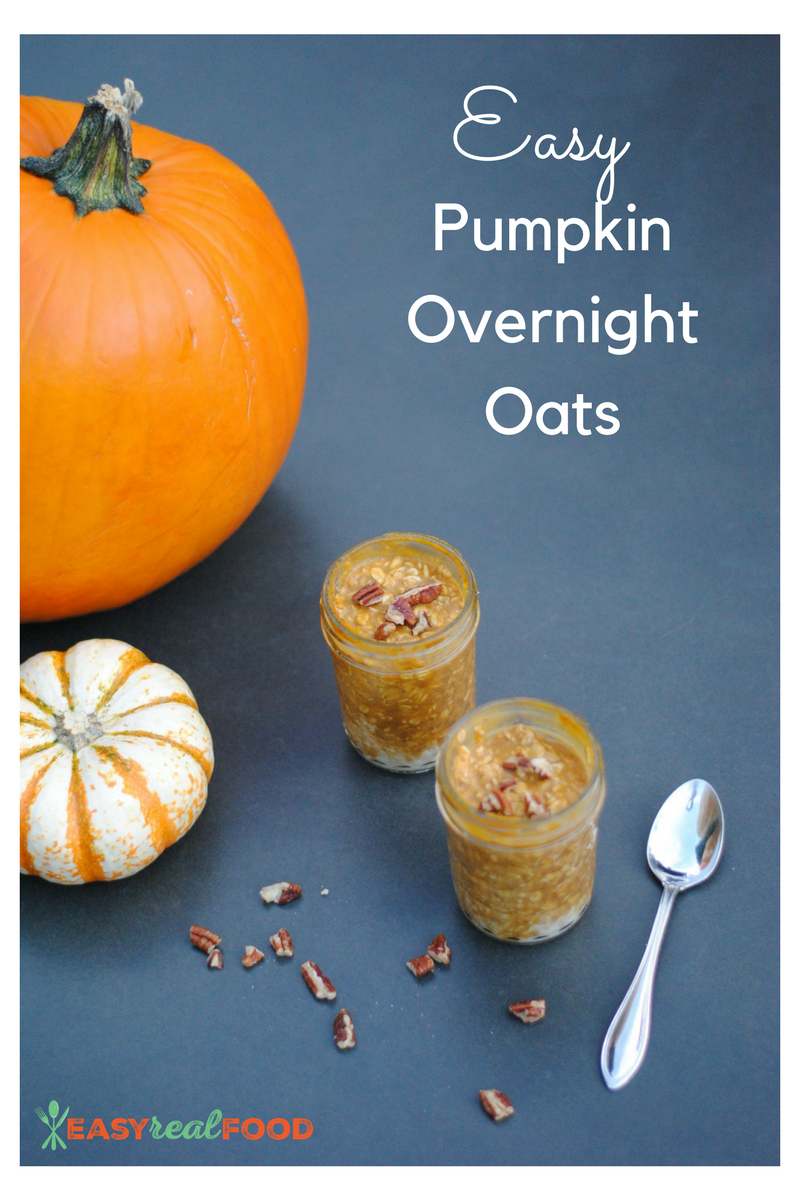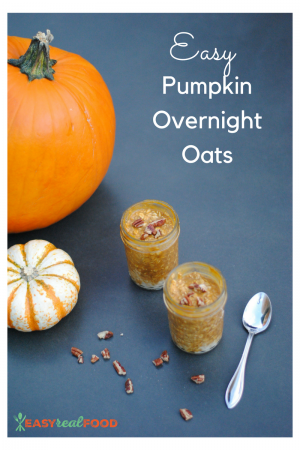 Got pumpkin left over? Here's how to use it! Great for after-school snacks, lunches, and a wholesome breakfast for busy mornings.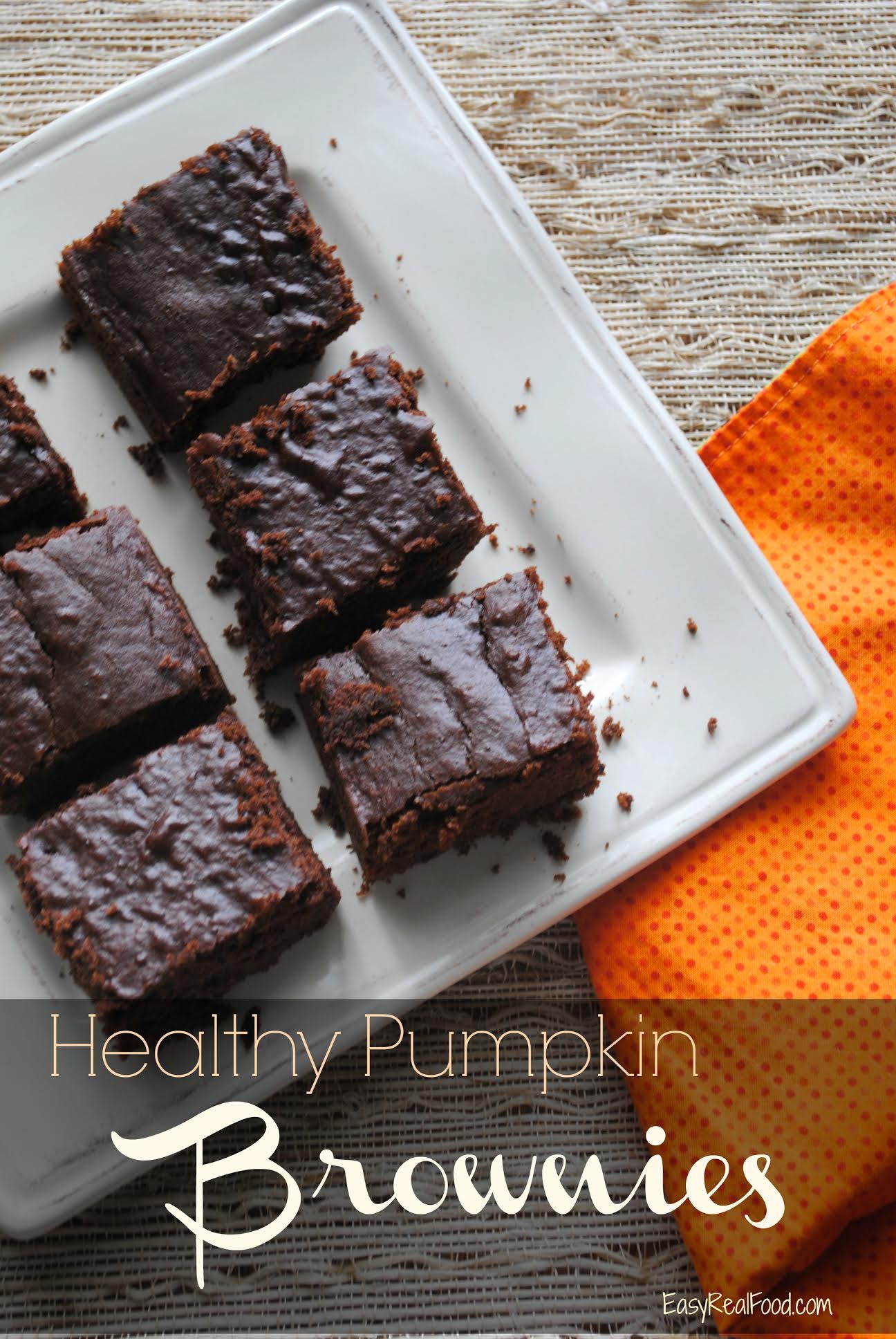 Pumpkin + chocolate is always a winner in my book. These healthy pumpkin brownies are just the treat for the season!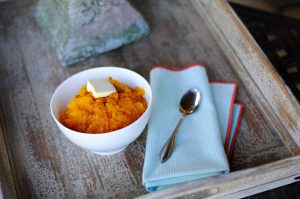 How to Roast a Butternut Squash
Seeking a seasonal side? Look no further. This simple roasted butternut squash is one you'll make time and again.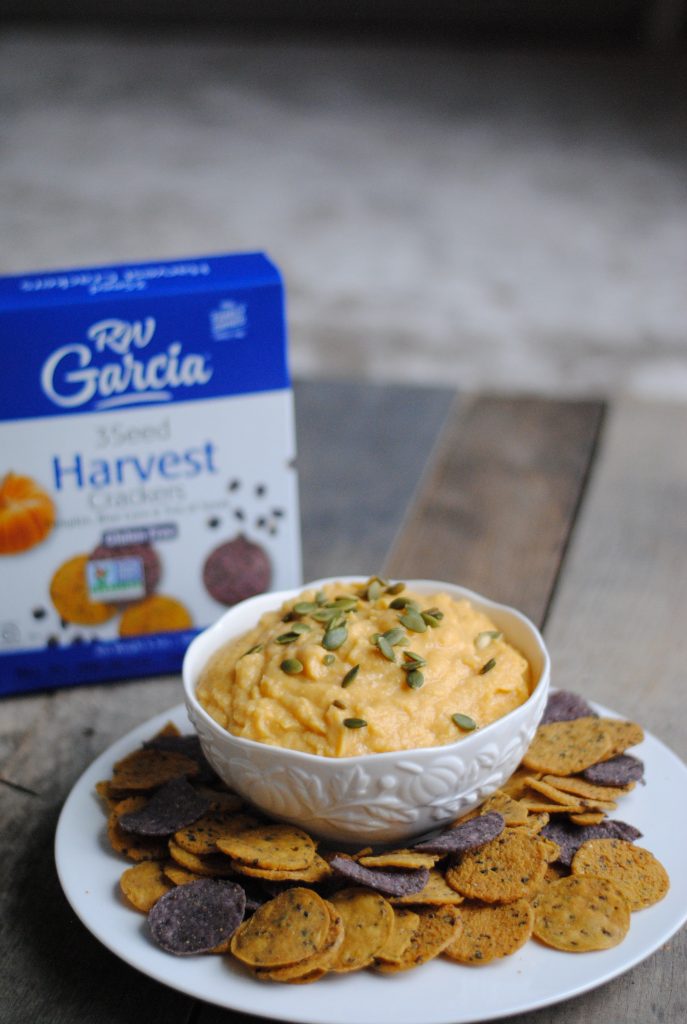 Roasted Butternut Squash & Bean Dip
They'll never know that they're getting an extra pop of protein in this deliciously thick and creamy dip. Perfect for pot lucks, parties or feeding a crowd!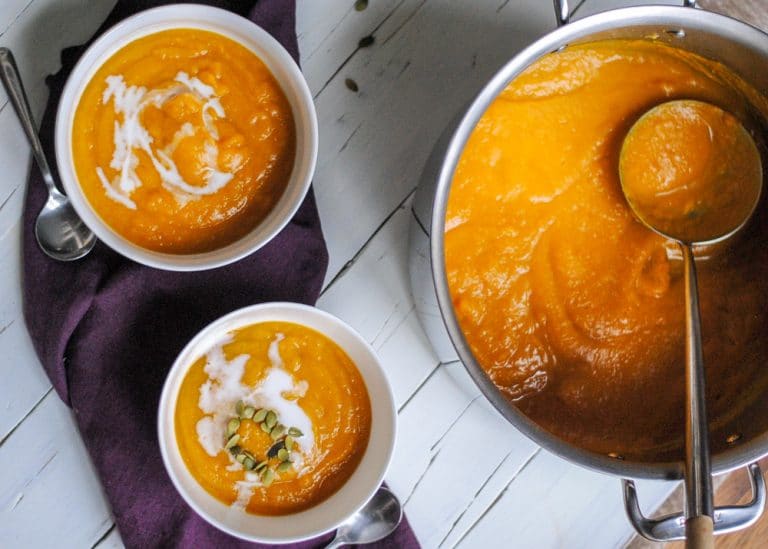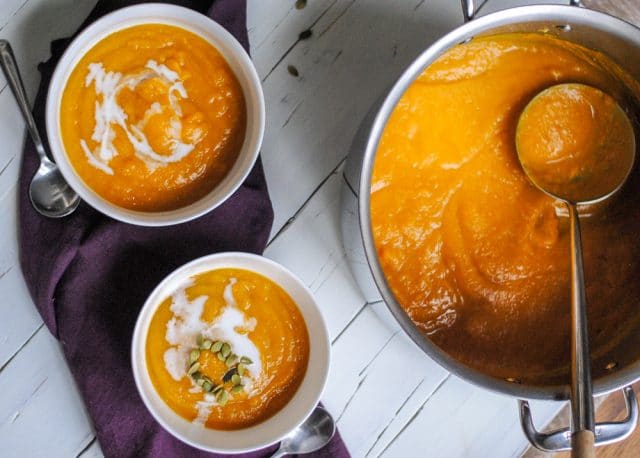 Healthy Curried Butternut Squash Soup
Seriously one of my favorite soups. A hint of curry powder adds jus the spice to this soothing, seasonal soup.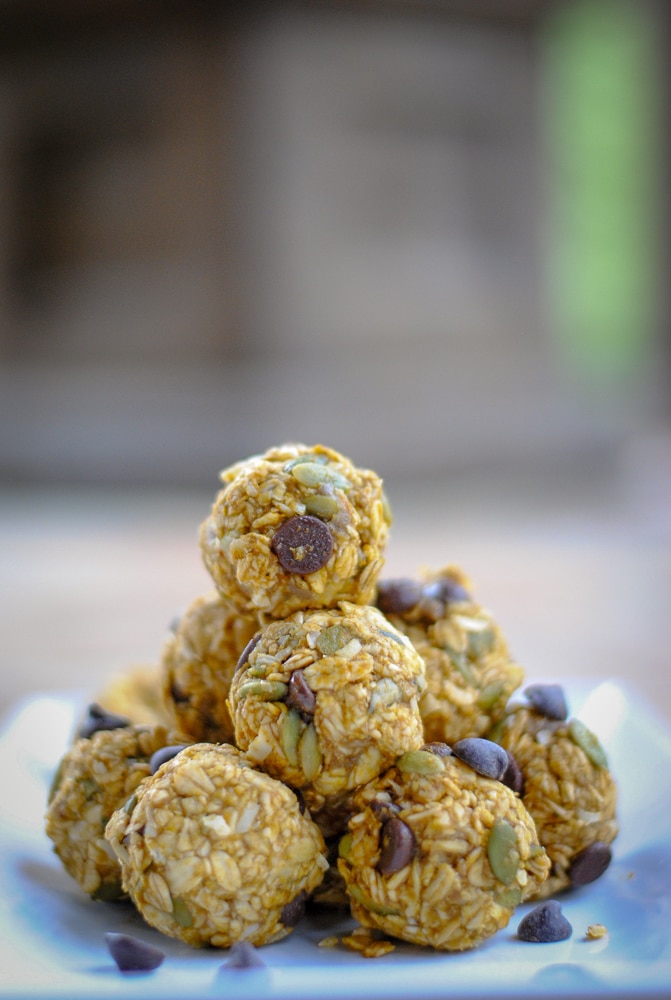 Kid-friendly Pumpkin Energy Balls
Another fantastic use for that extra canned pumpkin, and also for after-school snacks and school lunch throw-ins.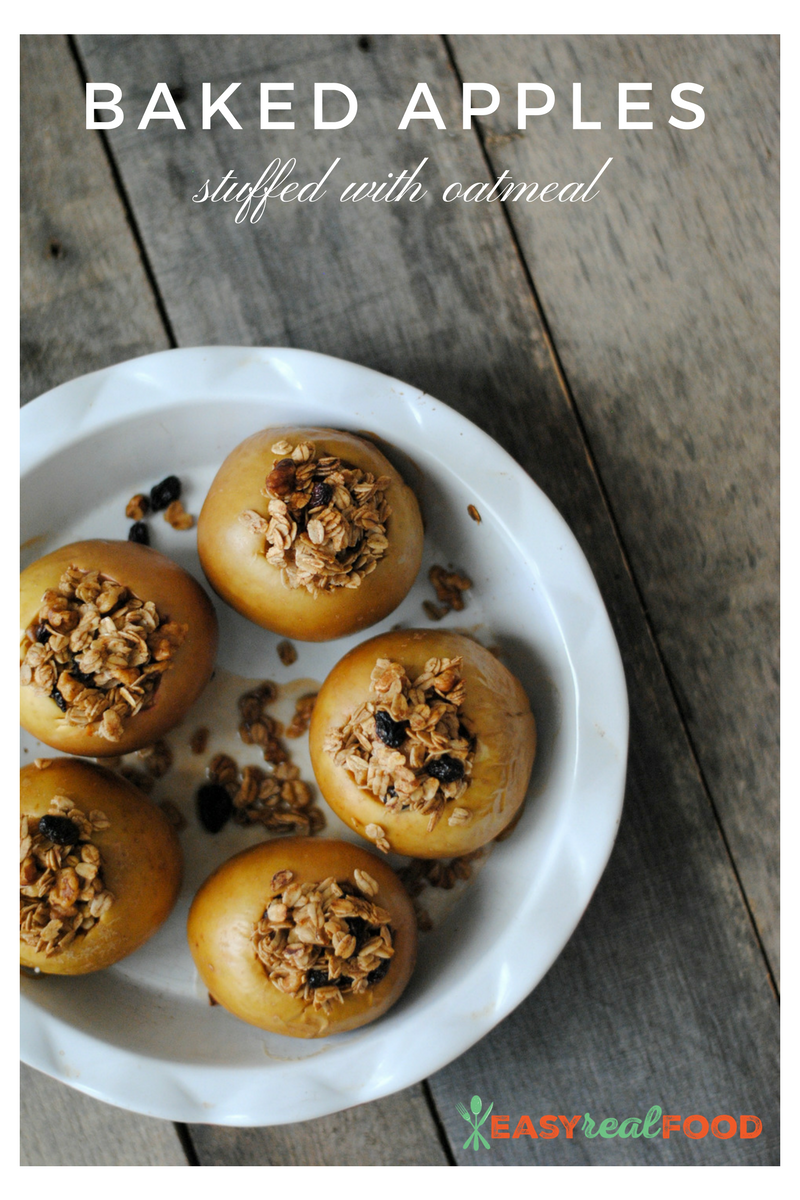 Baked Apples Stuffed with Oatmeal
Are these dessert? Breakfast? Who cares! They're delicious whenever you decide to enjoy them.
It's like a pecan party in your mouth:). And yep, they're gluten free – natch!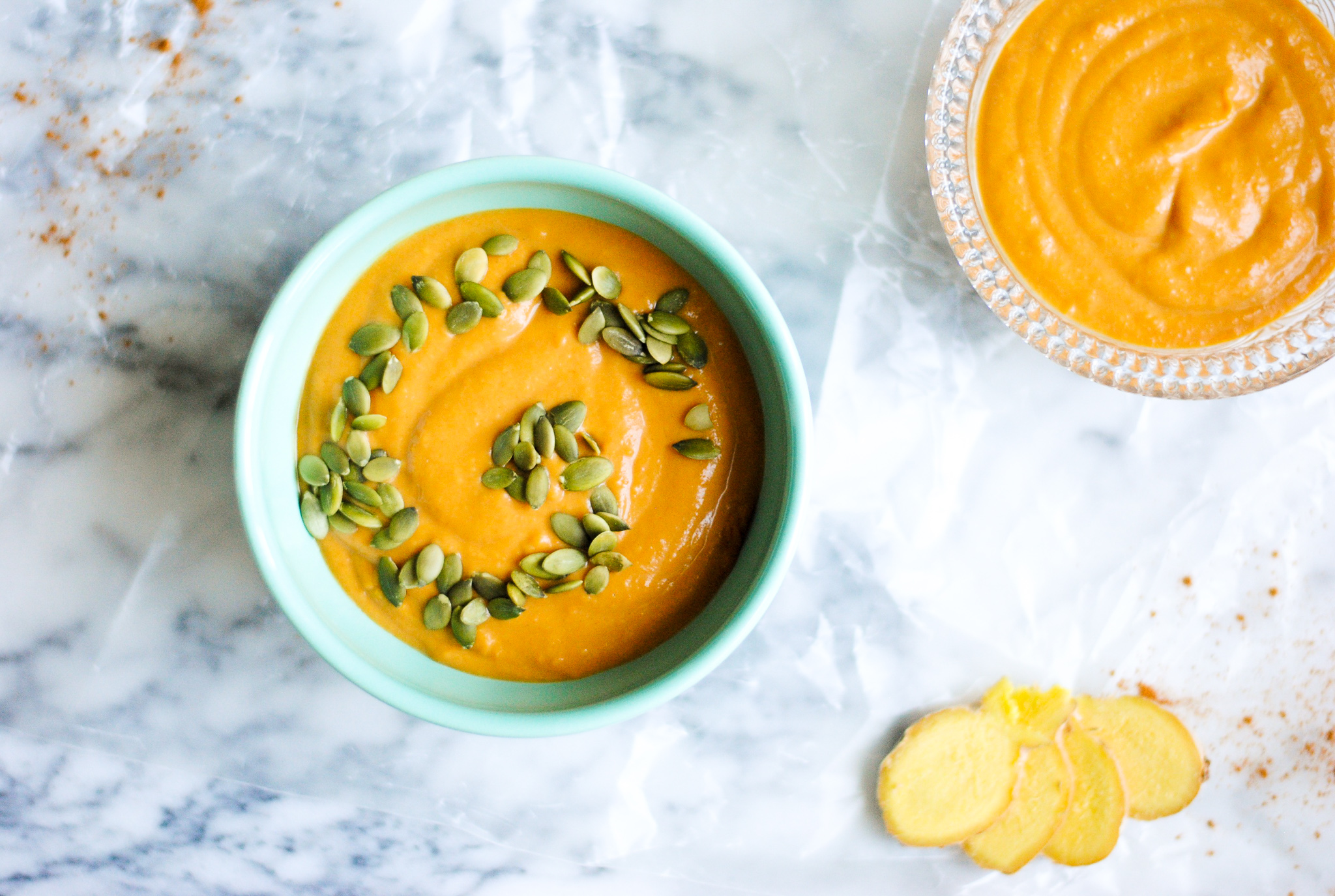 Instant Pot Carrot Soup
Deliciously creamy and so super easy to make in the Instant Pot. This is a regular in our household!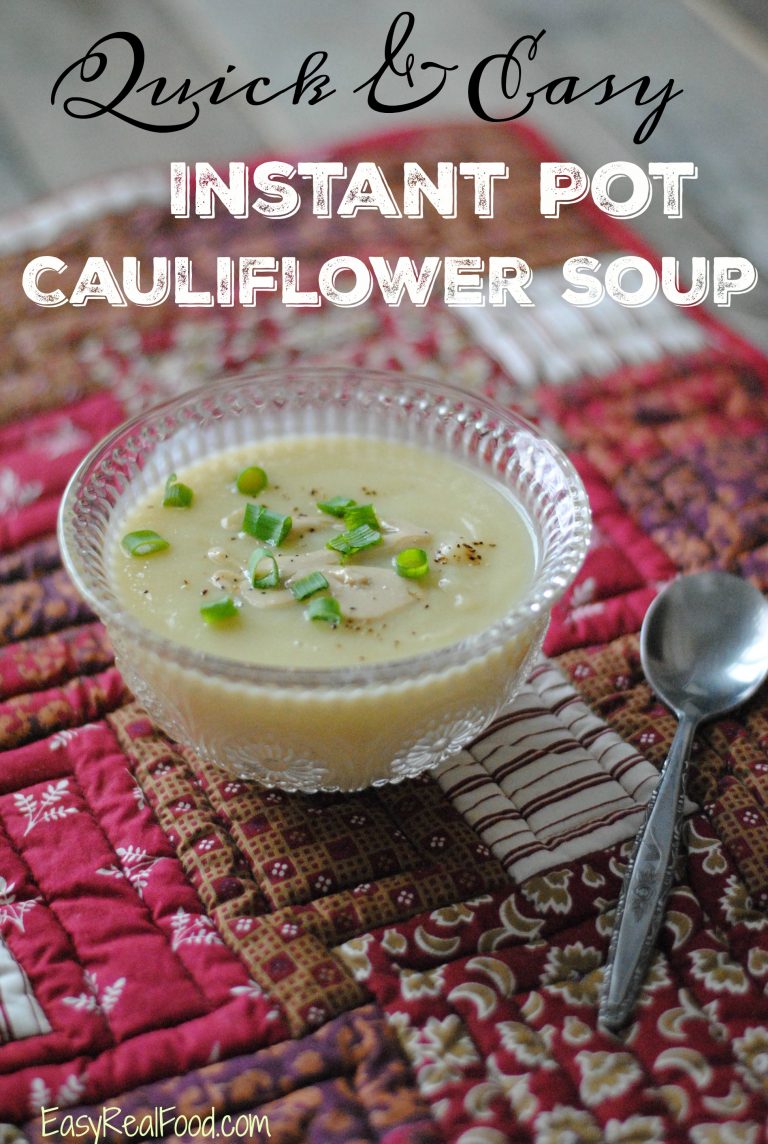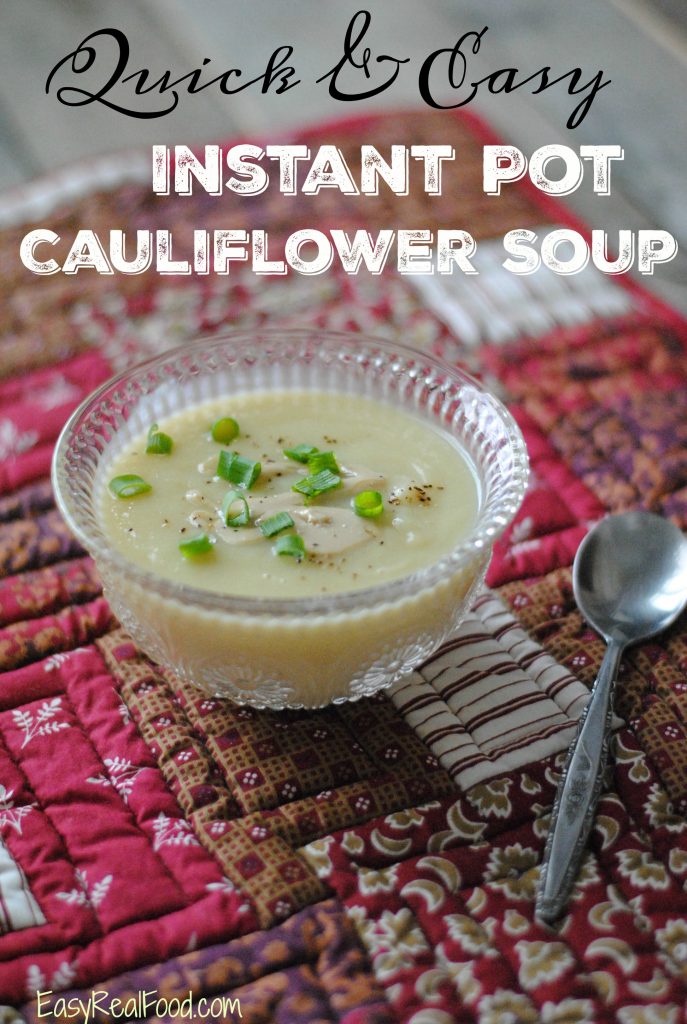 Instant Pot Cauliflower Soup
Would you believe that this is the #1 recipe on this site?  Yep! And with good reason. Cauliflower is hot and so is this simple recipe that comes together easily in your Instant Pot. Try it out!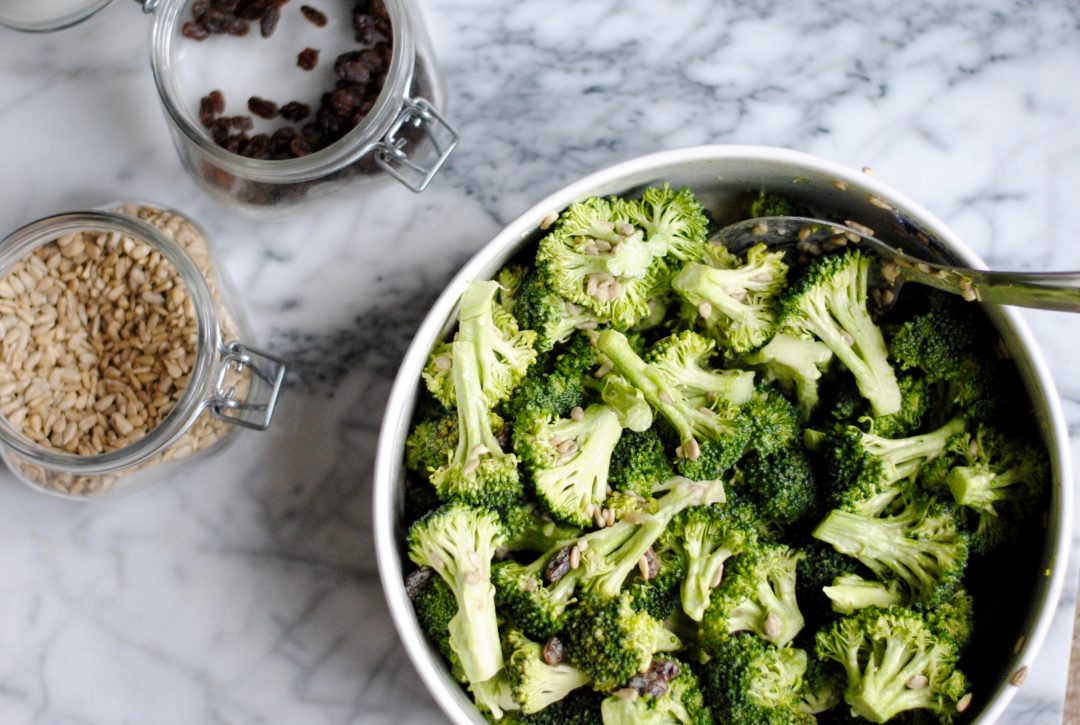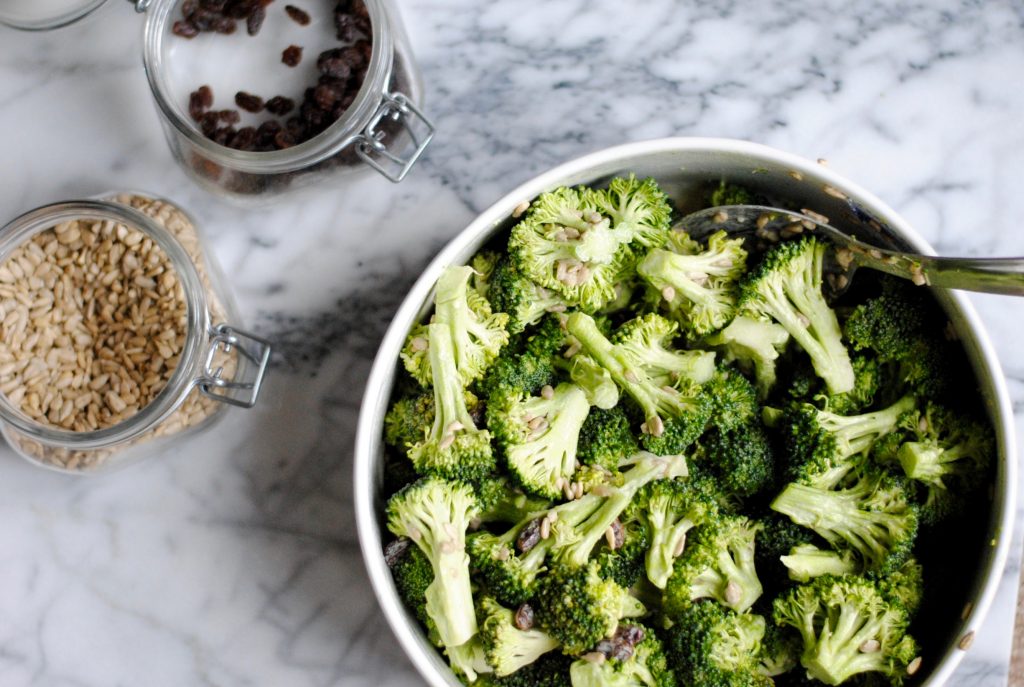 Easy Broccoli Salad without Bacon
Broccoli is hands down one of my four kids favorite vegetables. In fact, all six of us are fans! This is a delicious recipe for a broccoli salad that's made with avocado mayo and doesn't include bacon.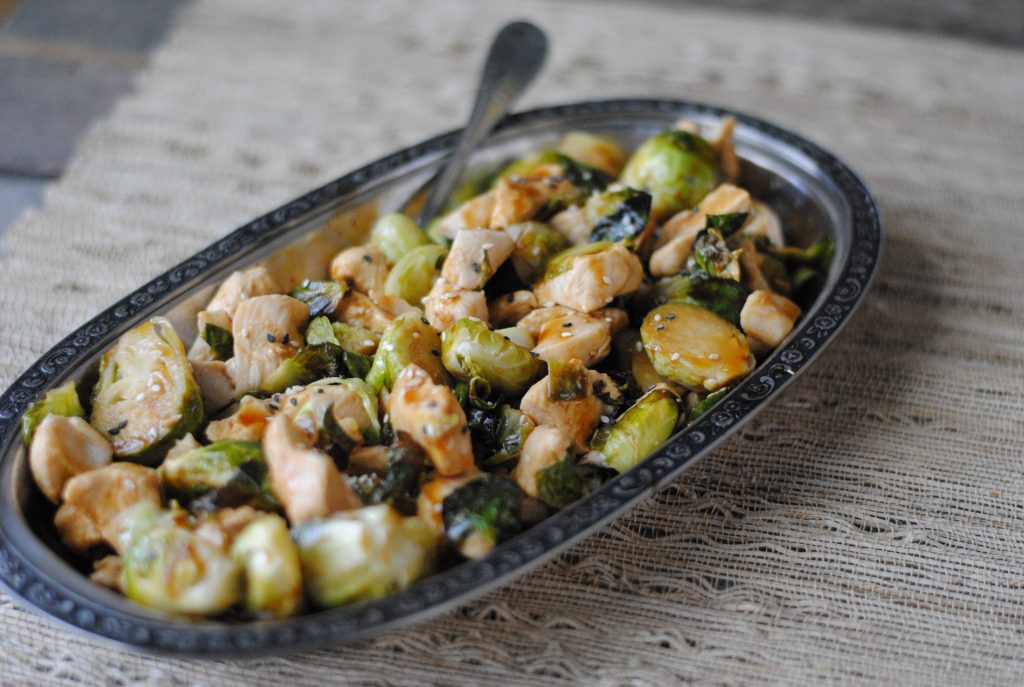 Sticky Chinese Chicken & Brussels Sprouts
I simply cannot get enough Brussels sprouts when they are in season. This Chinese-style of cooking them will have your family clamoring for more, too!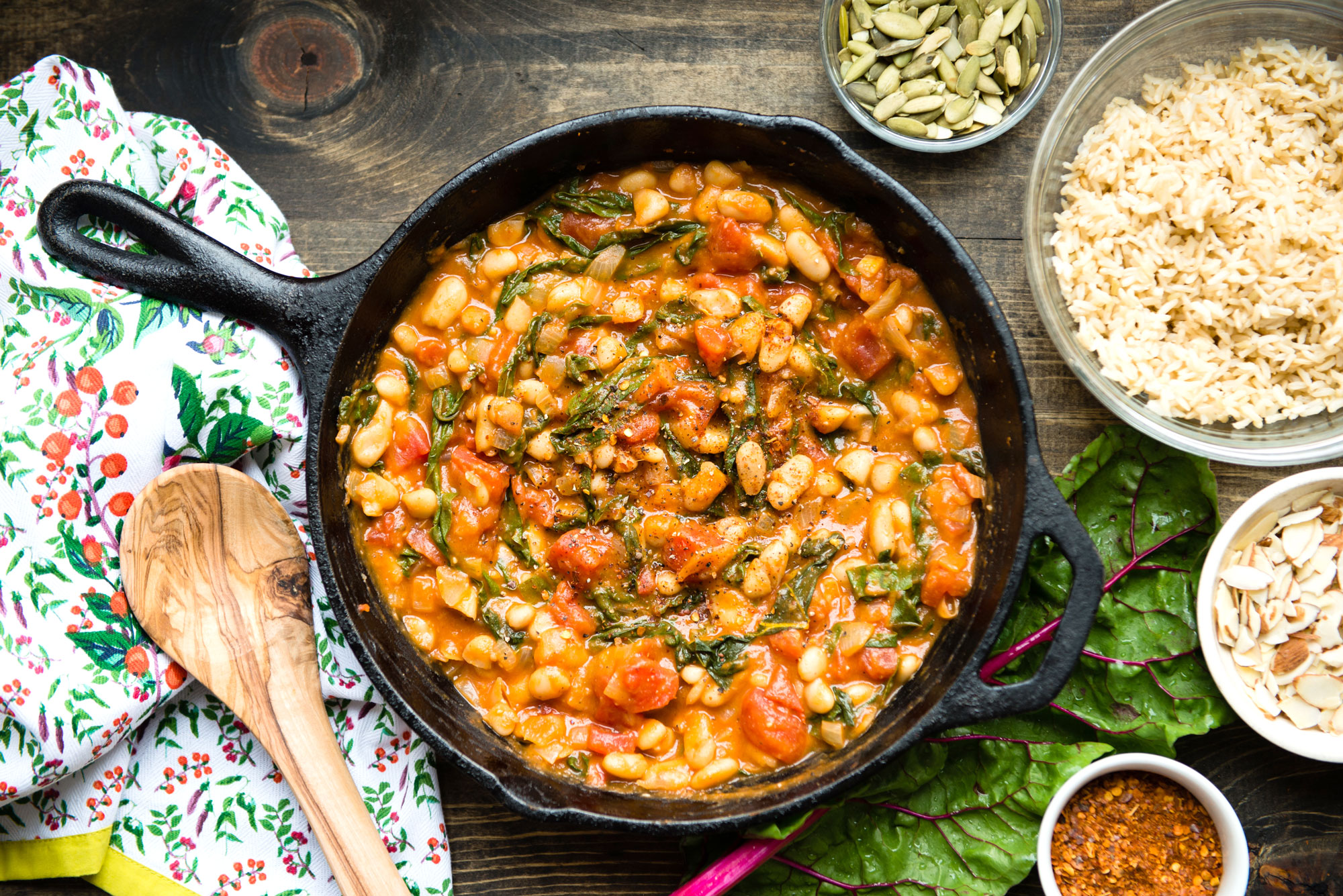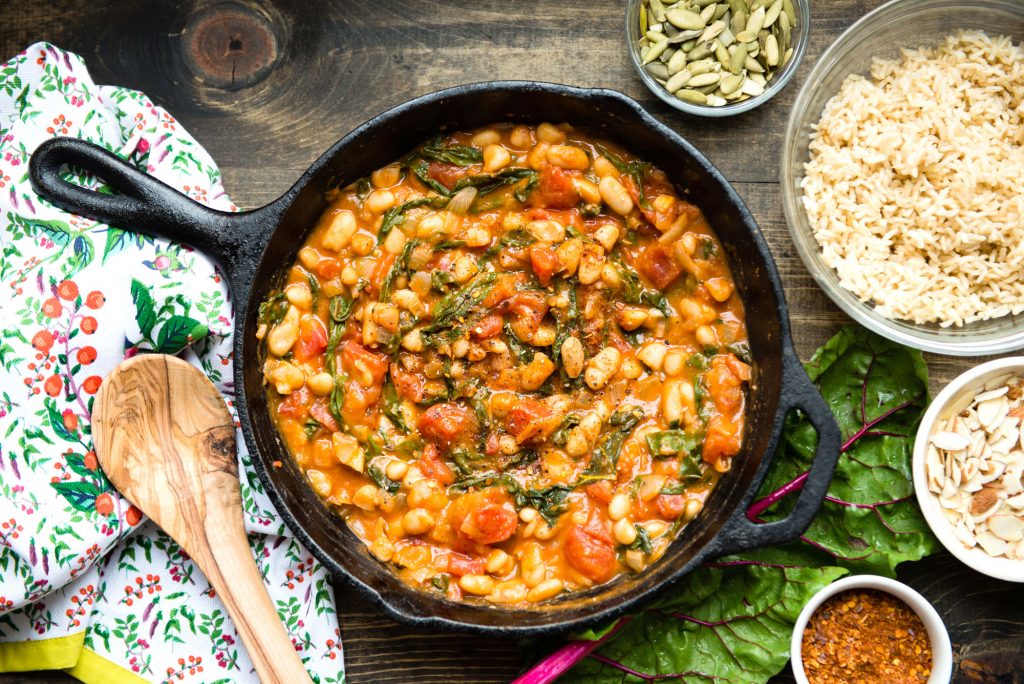 White Bean Chard Skillet
A beautiful and tasty plant-based meal that's warm and soothing and nourishing all together.
So there you go … 17 of my favorite gluten free, healthy, easy fall recipes. Which ones look good to you? And if you have others to share – please do so in the comments below! Love getting more ideas. Happy fall, ya'll! xoxo